Graphic Design WordPress themes have been discussed and listed here for your reference
Keep up with the best graphic design WordPress themes projected by the dedicated experts at SKT Themes for graphic designers or graphic art experts, developers and freelancers, programmers and IT specialists to create their online patterns and pieces of their professional portfolio.
The Internet and the contemporary digital technologies are what it takes to transform your any kind of designing or graphic software program – related idea into a success. In the current state of occurrences, boundless opportunities are brought together to celebrate and boost all the shapes of digital and marketing creativity.
The key point here is the right chosen niche – specific template to consider for your future projects online.
And this is how your investment pertaining to your existing or newly – launched business will make the battlefield less hazardous, as even with pretty little funds you will be able to find quite strong and clearly coded, readily flexible and entirely significant themes that are designed for completeness and engrossing revenues.
All of the proposed graphic design WordPress themes heavily relate to outlining graphic designer's identity or the relevant agency or brand awareness for recording a sharp growth in the given industry.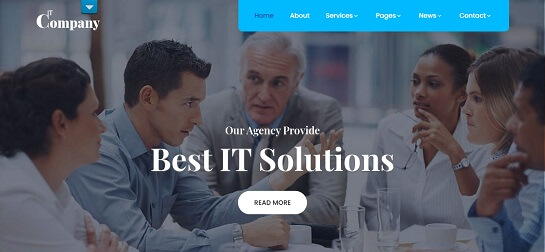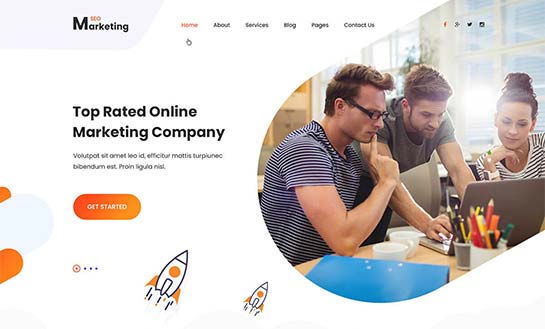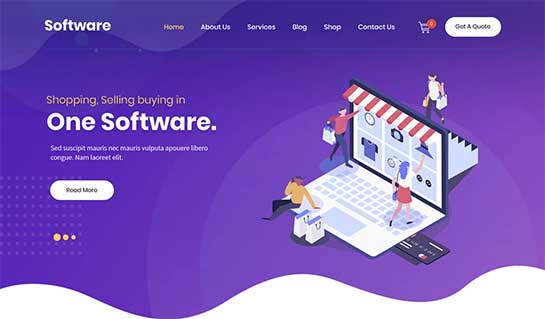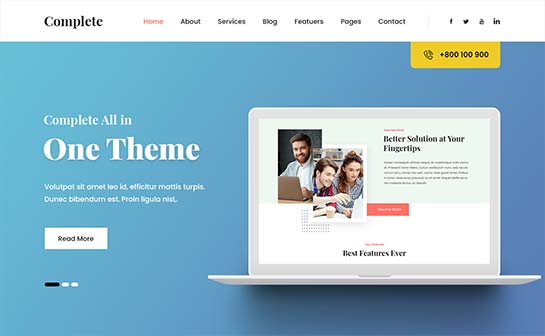 As one of the time – checked and time – saving graphic design WordPress themes authored by SKT Themes, Complete Pro can be a right response to all the challenges of modern digital environment with fierce competition in all the digital way up and down.
With this truly amazing and highly integrative web builder that is inherently complete and stable under any proposed ambiances, the main focus of the website will be both in content and in visualization.
Hence, nothing can prevent you from achieving unbeatable client engagement and increased conversion rates. In the essence, Complete Pro generates surprisingly user – friendly layout embraced with tons of customization controls to make the most out of the theme.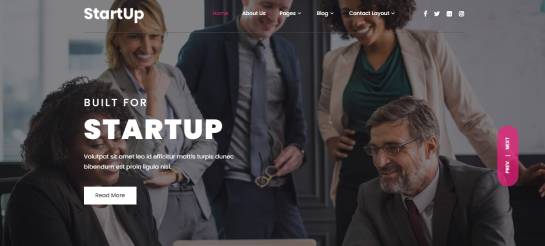 In case you are a newly – started graphic design agency or freelance designer with limited means to invest for your future boom, StartUp Pro is ideal for you with its affordable price and easiness in exploitation.
Based on HTML 5 and CSS 3 coding and styling languages, this technologically cutting – edge product with out – of – the – box functionality will furnish you with boundless controls and modification options, so that every initiated action will lead to the website visitor's positive reaction and appraisal.
Since millions of people are getting involved in the modern technologies that surround us at an accelerating pace, this theme shares the best responsive web design – based structure ever imaginable.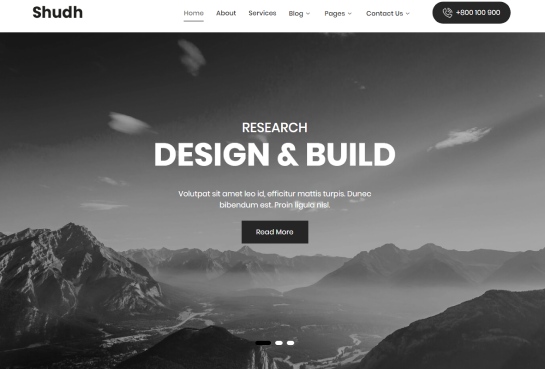 With susceptible traits of minimalistic web design, Shudh Pro is delivered as another pattern of graphic design WordPress themes at your fingertips to run your business along the pathway you have clearly foreseen beforehand.
Be sure that all your services and offers will look and be perceived fantastically within the restraints of this design style, since the affordability and easy readability of the web content will be seamlessly achieved by stripping away any kind of distracting elements in order to keep the website visitor's focus on the most important points.
The theme comes with preloaded color picker to refresh your look as per your tastes and wishes, totally controllable homepage slider and portfolio sections for showing off all your successful projects and softwares, etc.
With smooth and sleek, sophisticated and progressive, dynamic and energetic Design Agency Pro as one more convenient tool at any graphic designer's disposition you are note imposed to accommodate to the given look and feel, rather, you can do away with the existing solutions and create something new that will go hand in hand with your company's style and working directions.
It is an exceptional template for applying all your design, web development, photography or art – related principles to branding at a near – perfection level of performance.
Developed as a zealous channel to get connected with thousands of clients from every part of the world, Design Agency Pro celebrates persistent use of creativity and originality in all its manifestations and lets you expand its operational limits with great support of diverse plugins.
The App Pro is another world – class template in the collection of graphic design WordPress themes developed from scratch and ensured to comply with every compulsory norm or requirement of the modern WordPress community.
Responsive and cross mobile compatible, social media integrated and search engine optimized, this amazingly coded and well – worked out template moves from prebuilt shortcodes to page templates.
From preloaded gallery and contact form for easy registration to widget – friendly footer and controllable backgrounds to welcome all your website visitors with presentable look and impeccable navigation controls, thus keeping them coming back to your posts and pages over and over.
Uniquely pliable and premium – quality, High Tech can be one of the key points to consider for any kind of digital – related website creation and maintenance without any additional costs and time required.
Organize and display your company profile, professional's biographies, services and products, contact info, images and pictures the optimal way you may find expedient, revamp the appearance of the theme anytime you like.
Control the entire workflow of the web right from the practical backend of the theme and achieve enviable results and boosted sale rates thanks to higher standards incorporated within High Tech.
SKT Pathway Pro has been checked for its consistency and robust security no matter what kind of website is to be set about on it. Sophisticated and clear coding of this graphic designer and developer
Optimized one of the graphic design WordPress themes will enable all your potential customers to navigate through your pages more easily and with pleasure while on the lookout of the answers to their questions.
With a few simple clicks any admin can transform the existing look and feel of his website into something exciting and fresh by choosing the most engaging color gamut and typography of the theme.
If you are planning on launching a graphic design business, then you should know that you would need much more than your run of the mill website to get it done from.
Of course you should check out our graphic design WordPress themes which are specifically designed (no pun intended), for your business and should go some way to enabling you to showcase the best of your work to new clients.
But more importantly, you need to realize that the competition is intense which is why you need to think out of the box, come up with creative ideas and retain the edge over the rest of your competition.
And naturally, this means that you need to base your website on a WordPress platform as it is an open resource platform and one that comes loaded with thousands of themes to choose from. Just check out some of the graphic design WordPress themes and you'll soon understand that you would literally be spoilt for choice here.
Here are a few must do items that you need to get done, in quick succession –
Research: Granted that this may be classified as trite but it still holds good; you may want to spend some time online checking out your completion and some of the top graphic design sites so that you have an idea of the web design, information layout and even what theme to go for.

With so many themes to choose from you need to go for the ones that incorporate the very latest, from minimalistic looks to a responsive design. These are the ones that you need to aim for.

Dry runs: Always, always do a demo before going ahead with one particular theme or another. While most themes often list out their spiel online, they often fail miserably to deliver on that front. So shortlist your favorite themes and test them out before choosing one particular theme for your website.
Customize: It is always a good idea to go with themes that are premium rather than free, as they come loaded with various add-ons, from built in page builders to extra pages, advanced functionality, etc.

But free WordPress themes are great as well, it is just that you may have to spend some time before you come across a fully customizable WordPress theme.

Menu: Since you are launching your graphic design business, it makes sense to host a portfolio of your work. With the right theme, you can setup a drop down menu which lists out your past projects, achievements and even examples of your work.

This should help you transform your business and result in a better conversion rate as well.
These are some of the points that you would need to keep in mind when setting up your website. Remember that you are setting up a professional business website and as such, it certainly needs to look that part. So make sure that you pick out the right theme and that it is woo commerce compatible as well.