From good to the best, genealogist WordPress themes are put together in this article in order to win the attention of relevant services, businesses, public organizations and agencies.
From general genealogical and ancestral services to genetic analysis and social protection services, family history and genealogy record centers and public organizations, family tree research and other relevant service providers, absolutely any kind of niche specific activities can be accurately showcased with any of these genealogist WordPress themes.
Genealogy is obviously more than just analyzing your ancestors or family tree trying to understand your origin and story. It's also an interesting journey taking you back to your roots and discovering dozens of values your relatives share.
As a way of connection with the past, genealogical services are very popular nowadays offering their diverse services in an effort to find, manage and provide you with your family records and trusted personalized information.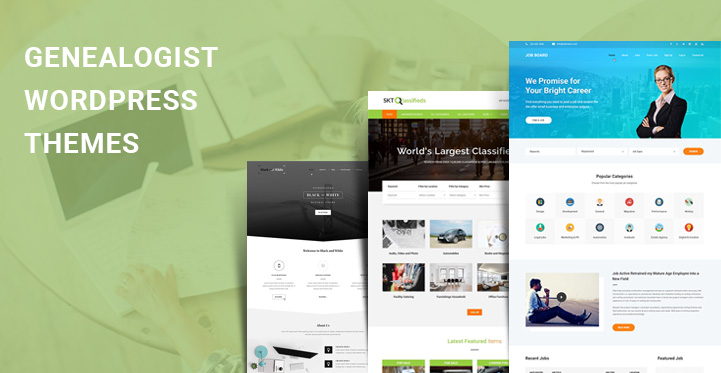 Our genealogist WordPress themes are the best solutions for the above mentioned services helping people make heads or tails of their origin, fill out the missing part of their family tree or find some details about ancestors.
Hence, if you are going to start a website that is going to be a destination for online records and documents, run your business profile offering your genealogist and ancestral services, you are welcome to give preference to any of the below discussed genealogist WordPress themes.
Each of these templates is custom built to provide a flexible platform for your future website that is going to be showcased with in depth information, visual and textual content, genealogy charts and much more.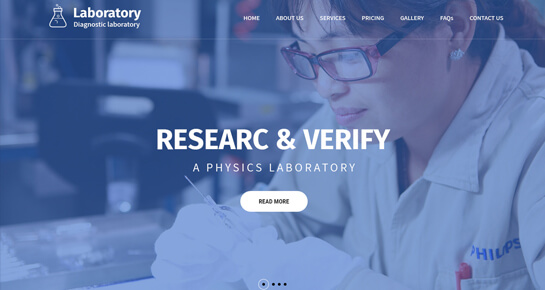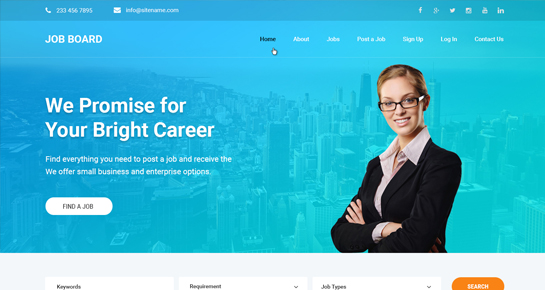 SKT Job Portal is one of the freshest website building tools available in the theme's directory of SKT Themes.
Designed and crafted for job and announcement, HR and recruitment, advertisement placing and property listing, service presentation and other websites, it is one of the trusted resources you can use for your genealogy profile.
The smart and businesslike look of SKT Job Portal is ideal for nurturing trust and loyalty to your clients.
However, you will have tons of color picking and mixing controls over the visual appearance of your site together with font controls to stress your uniqueness with a selected typeface.
Useful widgets are added to sidebar, footer and header areas to make it easier for you to control these parts the way you need and pack them with the needed content, links, icons, contact details and more.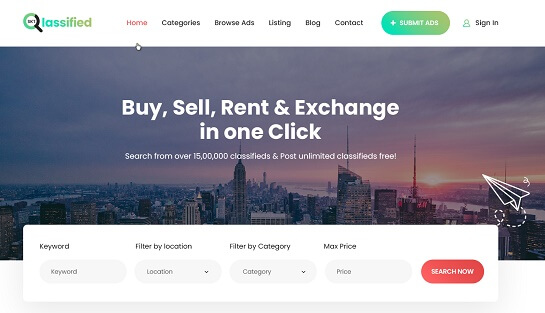 The next dynamic and aesthetically pleasing, professionally modeled and efficiently polished template for the promotion of your services online is called Classified Ads.
Checked for its versatility and responsive coding, Classified Ads is totally capable of meeting any kind of changes in mobile and tablet versions. It means that no matter what device or resolution your website guests are using, it will look and function exceptionally well.
The default structure of the homepage can be easily changed and reconstructed with new areas and sections to host your genealogy research, ethical standards, services, pricing, testimonials, image, photo and video materials.
This shortcodes supported and commercialized template is also environmental and ads friendly for the monetization of your digital presence and inviting more businesses to your profile.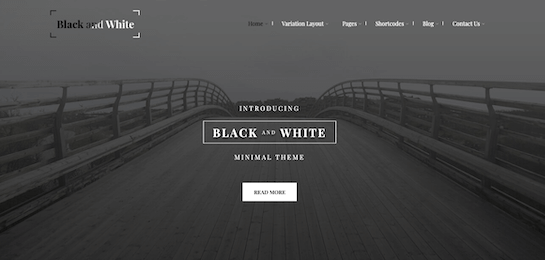 You don't need to delve into multiple "how to" articles about WordPress theme installation, activation and management in order to deal with Black and White.
As one of the admin friendly and simple to manage genealogist WordPress themes, this template is ideal for global genealogical research services, associations and communities of top quality genealogists, private specialists and others engaged in respective industry.
This elegant yet interactive, self secured and resourceful website tool makes it possible for you to handle each and every single part of your site.
With shortcodes which are pre enabled right from the start, color picker and page/ post management controls, customizer based performance and powerful admin dashboard, you can transfer all your business ideas into digital reality.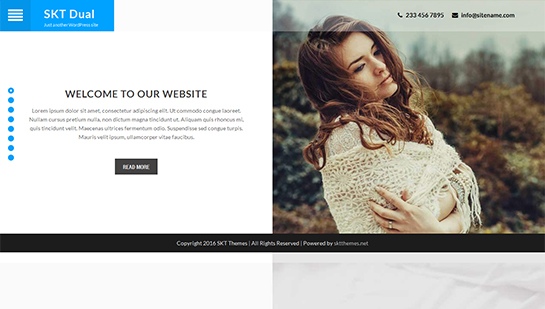 With SKT Dual you will have the maximum inspiration and functional freedom to make the profile of your dreams and keep it up to date with all the modern technics, strategies and cooperation with diverse platforms.
On the whole, this award winning template is a master in changing the flow of the admin thoughts from how to put his website into gear into how to be more productive.
Otherwise stated, the theme is unbelievably easy to use and customize with simplified management processes and feature rich toolbox.
Among them you can find background and image, page and post controls, modifiable slider part for adding the needed slider with the help of plugins, page builder and commercial ready layout with third party tools and extensions, etc.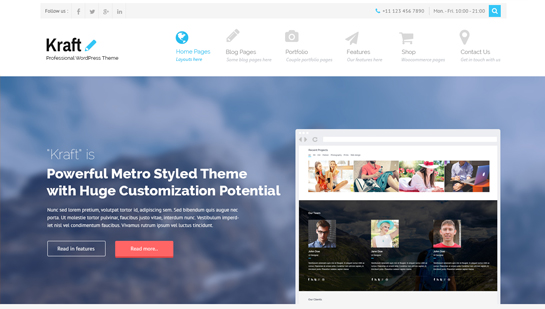 Are you ready to take your genealogist profile to the next level of perfection? Then Kraft is what will make your presence more effective, serviceable and attention seizing.
With this affordable yet modernly touched template, you don't need to hire WordPress specialists to break through the web development brick wall.
All kinds of coding interventions are reduced to the minimum, leaving you with ready made pieces of shortcodes to take the leading role in your site's improvement, modification and maintenance processes without any additional help.
Anyway, if you ever feel the necessity of a helping hand, the theme authors are available day and night with professional technical support.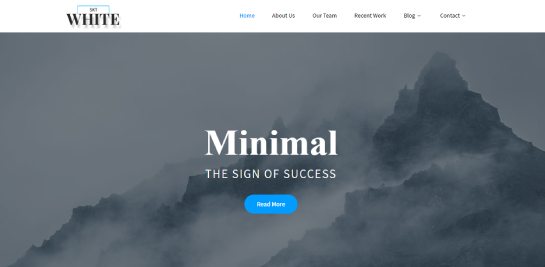 SKT White Pro is one of the cutting edge genealogist WordPress themes where your digital success begins with.
The advanced technological framework, modernly animated look and adaptability this template shares will help you feel more confident and fulfilled with the online exposure of your genealogy related business.
The theme's homepage comes already prebuilt and showcased with demo content which need to be modified and replaced with your own one for highlighting your company's origin, giving contact details, showing archives and specialists, social media profiles, adding online shopping area and more.