A collection of the best and the most advanced, yet free portfolio WordPress themes for all designers, artists, photographers, graphic designers, freelancers and other portfolio owners for easily showcasing their high – quality works online to the public at large.
If you are up with to the challenge of how to tackle the question of presenting all your high –resolution or premium – class masterpieces of portfolio, you will feel rested with each and every WordPress free template that is sorted out as portfolio – specific.
And while WordPress community has already experienced steady advancement and is continuing to go ahead in leaps and bounds, it still provides its customers with free templates, so that every portfolio owner will be lucky enough to start the creation of his online portfolio from scratch with 0 investment.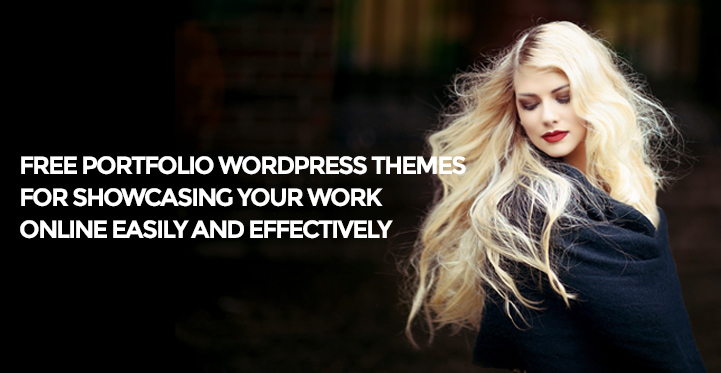 All of the free portfolio WordPress themes are carefully examined and checked for their stability and legibility, come integrated with the most user and admin – friendly touches and are custom – built to act as a tale – wind for making your digital fame calculable.
Free Portfolio WordPress Themes for Photographers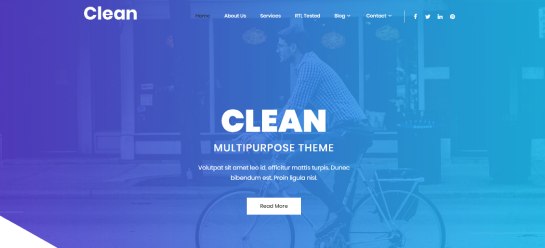 Clean Lite is one of the best solutions for your top – class portfolio website creation and maintenance without the necessity of hiring top professionals for it.
It's a clean and clearly stylized, light and fast performing template with minimalistic web design touches to highlight the contrast between the overall appearance of the theme and your content together with images, so that the latter will grab the website visitor's attention instantly.
All the rules of responsiveness and SEO – friendliness, translation – readiness and plugin compatibility have been minutely followed and monitored as well. Roughly speaking, your high – stake communication with your clients, editors, relevant magazines and directors are guaranteed with this money – making style of this free product.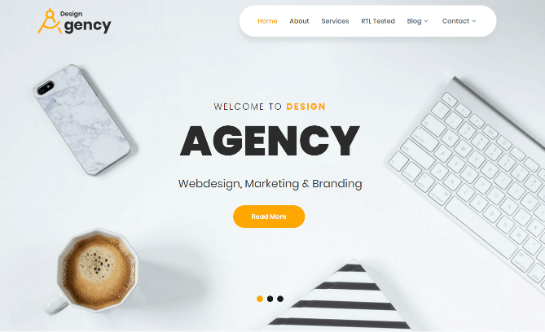 Coordinated to generate simplicity, sensibility and accuracy, SKT Design Agency is armed with tons of applicable features and customization options any portfolio owner will ever need in order to show off his skills without any hassle.
This one of the free portfolio WordPress themes comes integrated with admin – friendly toolset, including modern and stable Customizer and its controls for instant management of the theme and previewing the results, shortcode plugin – compliant nature for better surveillance, home, about and blog section for fresh – faced images and content, as well as homepage pre – styled slider hosting up to 3 different slides for your exceptional images.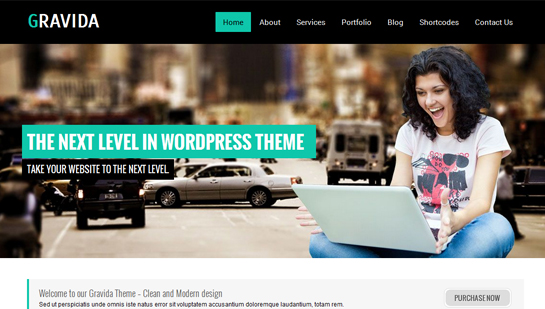 Gravida Lite is identity – building platform for every photographer or artist to go live with his masterworks and become more resistant to all the facets of contemporary digital market and its outputs.
This original and creative, visually and graphically alluring, precisely arranged and symmetrical website builder will empower every portfolio dealer to originate a compelling digital image that will elicit intrigue among the target website visitors and will force them to scan the whole of the available content.
Gravida Lite is seamlessly handled to generate user – friendly admin panel to customize the theme performance and visualization from the backend, as well as is stunningly functional with portfolio plugins for manipulating images accordingly.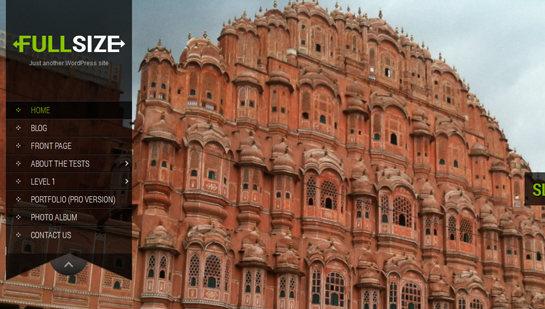 Detail – oriented and portfolio – based, surprisingly elastic and versatile, smart and intuitive, SKT Full Width takes a leading role in our list of free portfolio WordPress themes, since the theme has been elaborated and launched by creative minds to give perceptible importance to its outlook.
Hence, this awesome and dynamic, supportive and sophisticated solution is ready to keep your portfolio items in the center of the client's attention when browsing your site.
Make a leap from producing your portfolio to marketing it largely through your web presence, present your images as homepage and inner page backgrounds and let them span the whole of the web appearance no matter whether or not any PC, mobile, tablet or ipad is being used for the website access.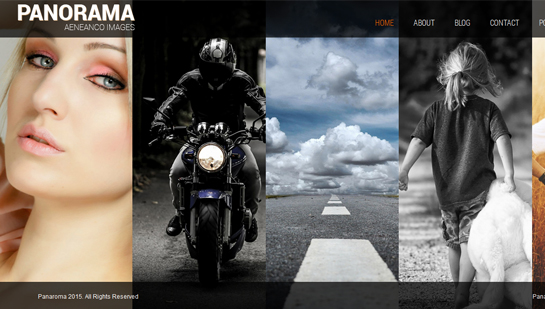 The next valuable way of inciting your potential customers and website followers to explore your portfolio, connect to you and make further steps and actions is SKT Panaroma.
By the application of this error – free and functionally cutting – edge template with quick page and content load, finely – tuned stability and precision you will brand your portfolio items for exposition and publicity.
Packed with preloaded templates, default slider and footer area to insert all your contact details and give links to your social media profiles, SKT Panaroma is also WooCommerce – ready for exercising its e – commerce borders by any portfolio owner, artist, photographer or designer from every background to dig out sales and future fame in selling his products online.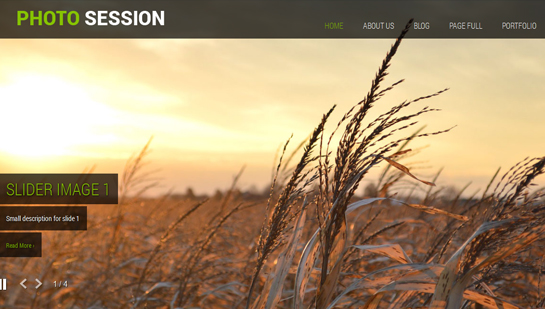 Established upon stable and persistent HTML5 and CSS3 coding mixture and bundled with premium quality theme essentials, tons of customization options and crystal – clear visual appearance, SKT Photo Session is the next out of the free Portfolio WordPress themes to trigger the client's curiosity and fascination.
This catchy and dynamic, lively and colorful composition goes far beyond great usability, competence and highly demanded responsiveness and addresses other significant points as well, including smooth dropdown navigation, default gallery and templates for your convenience, standard pages upon necessity, and finally, extendable support with WooCommerce and Contact Form 7 plugins.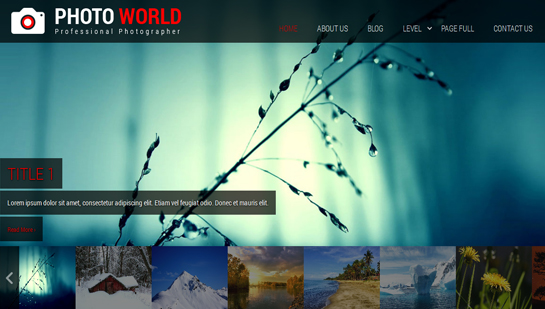 Self – serving and caring, visually strong and pristine, Photo World is deliberately worked – out and updated to introduce bonuses to any image and gallery – centric website owner.
With this strongly advisable one of the free portfolio WordPress themes not only will your visitors rely on your exceptional visual framework, including layout, color and graphics contrast, typography and slider with the most effective images to make assessment of your web presence, but will enjoy every part and portion of your website with informative content nicely arranged in the right places and the overall polished and glazed operation.
This means you can easily proceed with relationship – building processes with all your website viewers, who are trying to reach out the portfolio or photography images that practically matters to them.