Creating an eCommerce website can be a daunting task, especially if you are starting from scratch. Fortunately, WordPress has made it easier than ever to build your own website with a wide range of customizable themes.
But with so many themes available, it can be hard to decide which one to choose. Without a doubt, the right e-commerce theme is essential for any electronics store looking to establish a strong online presence and maximize its sales potential.
To help you out, in this post, we're going to explore the top 9 free electronics eCommerce WordPress themes that you should try now. These themes are easy to install, fully customizable, mobile-friendly, and perfect for online electronics stores.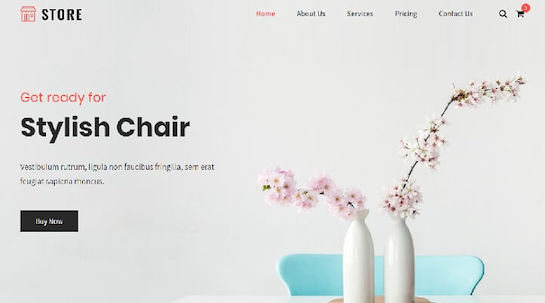 Ele Store Lite is a free WordPress store theme that is built for the next generation and delivers results. The WooCommerce plugin is included in its construction, and the elementary page builder is used to generate layouts with a nice appearance.
Because making a sale is the primary objective of this theme, the homepage has a variety of different sections that may be used to present your wares in an attractive manner. Experts of the highest caliber have contributed to the creation of the subject.
Ele Store Lite offers free shipping for many products and their customer service team is always available to help you with any queries or issues.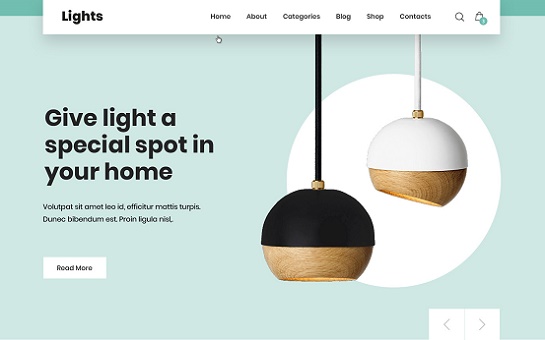 SKT Light is a free lighting shop WordPress theme that focuses on light fixtures and lamps that can be sold in either an offline or an online store. The theme was created by SKT, a company that specializes in lighting.
The page layout for shopping is included in the design, which also gives support for WooCommerce. In addition to this, it provides the capability of an online shop.
In a nutshell, the theme may be used while developing websites for either commercial or promotional purposes. SKT Lights is a template that is both contemporary and imaginative, and it has a homepage layout that is already created.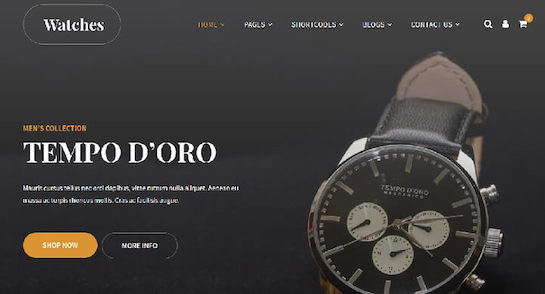 This free electronics eCommerce WordPress themes can make use of the SKT Page Builder, allowing users to easily add as much beautiful material as necessary to inner pages and the homepage without needing to know any code.
It has been written to be compatible across several devices and browsers, and it passes the mobile-friendliness test that Google has developed. Because the list of plugins with which it is compatible is extensive, one may add almost any kind of extra function if it is required.
This theme may be used for the development of WordPress themes for a variety of online retailers, including computer, PC, and laptop stores, as well as mobile device businesses.
This theme was developed with the navigation and usage of the website in mind from the very beginning. Consequently, becoming adept in the process of working on the free WordPress theme for a computer store is not difficult.
You may use free electronic commerce WordPress themes to make your website appear captivating and stunning by portraying posts with a mix of photos, videos, multimedia, banners, and any other element.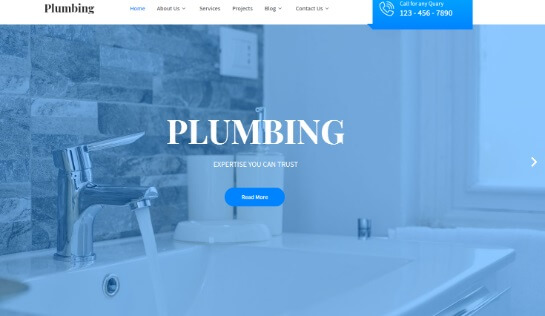 This free WordPress theme has been developed specifically for enterprises related to plumbing, repairing, mending pipes, sewage, and other types of drainage.
In addition, the design has been examined using a variety of portable electronic devices, including cellphones, personal computers, laptops, and so on. For the purpose of establishing an online presence for a brand, one may use this theme to construct a website, blog, or a website for a single product page.
You will be able to add additional pages as a result of the compatibility of the drop-down menu functionality. Elements may be used in building of the website if a page builder such as elementor is utilized.
The website templates offered by SKT Ceramics are very responsive and will present your ideas in a more visually appealing manner. The free pottery WordPress theme has a variety of applications that a wide range of users may take use of, including blogging and the promotion of a single product or service of their choosing.
The establishment of an online storefront paves the way for the global expansion of businesses. From this tab, one may post several things to the homepage of the website, like the pottery logo, information about the company, menu options, and other items.
Increasing the functionality of your website may also be accomplished by adding certain features. The free pottery WordPress theme is built with the latest technology that will never rise a loading problem. W3C standards have been adhered to during the whole setup process of the theme.
When compared to other platforms, WordPress SKT Minimal is rapidly gaining popularity, and this trend is expected to continue. If you are looking for an ideal option to get your shop an online presence, you should think about using our free basic eCommerce WordPress theme.
If you are looking for an ideal alternative, you should obtain your business an online presence. The layout of the online business and the kind of software it uses are the two most important variables.
A WooCommerce shop that is integrated into a WordPress website is perhaps the most user-friendly and effective eCommerce store module. The primary reason for maintaining a website is to boost one's level of overall sales SKT Minimal may be your next eCommerce business in a couple of days and without spending a single thing.
Bicycle Shop Lite is a free WordPress theme for cycling clubs features a style that is both sophisticated and striking in appearance. It is mostly beneficial for the marketing and sale of bicycles, motorcycles, accessories, car parts, and other products that are associated with this business.
It is able to handle photos with high resolutions. In addition, it is compatible with the most popular browsers, such as Internet Explorer, Safari, Edge, Opera, Chrome, and many more. You may quickly import the widgets, menus, and demo data with just one click from the demo page.
Because the template is retina-ready optimized it is possible to display high-quality images without worrying about speed and its performance. It supports WooCommerce, so you can immediately begin selling the products of your company.
Barter is a free electronics eCommerce WordPress themes and a shopping and eCommerce theme that provides users with user-friendly eCommerce solutions. The Barter theme may be downloaded totally free of charge, and it comes with a stunning shopping cart setup.
It is an easy, plain, and contemporary looking template that is ideal for use in a fashion store, clothes store, textile store, leather bag store, and almost any other sort of retail establishment. More than 5 distinct parts can be found on the site of a Barter theme, making it the superior choice.
The theme is compatible with both free and premium WordPress plugins, so you may use it with any page builder, security plugin, cache plugin, online forms plugin, or any other plugin you like. The theme's content and page optimization make it suitable to search engine optimization.