This time let's delve into the world of the best developer WordPress themes designed and crafted for web and app, front end and back end, iOS and Android developers, IT service providers and computer repair specialists, programmers and graphic designers, as well as other digital portfolio owners.
In order to build a developer career you dream about, you need to undertake every step for expanding your skill set and gaining expertise in today's rapidly changing digital era.
But above all this, keeping pace with the marketing strategies and online advertising channels are what will make your career thrive and business lead more results, no matter what you are doing for living or for bettering up your financial state.
If you are a startup coder, programmer or developer looking for a ready made platform to exercise his skills and knowledge, as well as put his creative ideas into work, we offer you to look through the best developer WordPress themes included in this article.
Even if you are one of the top paid developers but do not take care of the proper presentation of your services via the website, your business will be at a disadvantage.
Therefore, transforming your efforts into tangible results with the help of any of the developer WordPress themes showcased here can be more than reasonable.
All of them are well projected, coded and launched while taking into consideration all the requirements of WordPress Codex and the global networking system.
It means that you will be able to join the community of the developer WordPress themes users that is raising the bar with a limited budget, yet with a customer lead approach.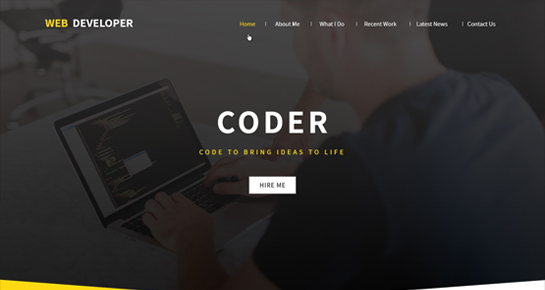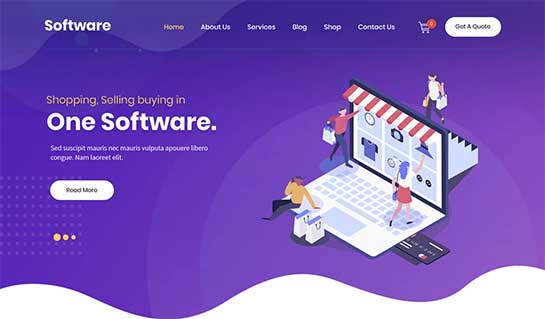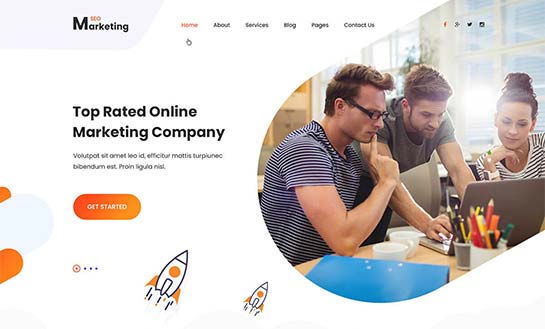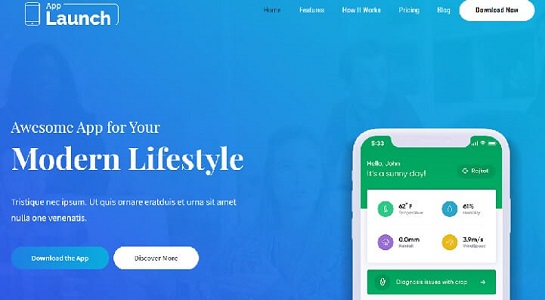 The startup cost of creating a wonderful and user optimized website is low with one of the pocket friendly developer WordPress themes launched as SKT SEO.
Any kind of web and program, computer and app related services can be advertised and sold with the help of SKT SEO, from domain and hosting services to SEO and SMO, web developing and design ones.
This visually clean and crisp, white and blue based website building framework is stunningly resourceful and adaptive in customization while you are adding your own touches to the theme to finalize its appearance and functionality.
You have more than 800 Google approved fonts at your disposal to stress the unique typography of your website, SEO and SMO optimization, widgetized area choices and much more.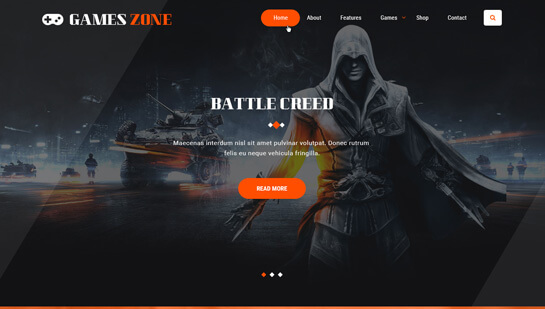 Game Developer is the next powerful and dependable digital marketing and web establishment tool for game and app developers, programmers and graphic designers, web and computer service providers and other digital experts.
Use the prebuilt sections and content parts of the theme to offer your services and service packs, subscription plans and online trainings, contact info and more.
This responsive and gadget friendly, SEO optimized and social media friendly template will serve the needs of those private developers or developing agencies which appreciate both powerful design and functional framework.
With a ravishing layout and graphical solutions, you well be able to easily serve both visual and textual content and make it pixel perfect for desktop and mobile users.
Another niche specific and well laid out template among the best developer WordPress themes is called SKT Hosting.
Offer your hosting and VPS services to the large masses and spend little efforts for publishing them in your website since with SKT Hosting you will find accurate content zones already loaded.
Whether you offer local or multiregional hosting storage, serve the clients from your locality or people living across different geographical locations, keeping your site with the highest level of multilingual performance is a must.
In this relation, SKT Hosting comes with tons of advantages ready to provide you with a multilingual ready platform functioning stunningly with qTranslate X and other translation plugins.
Moreover, the theme has been checked with other extensions and plugins, additional shortcodes packs and controls as well.
Video materials have long become one of the productive ways to communicate with target audience for developers and designers, IT specialists with their video tutorials and lessons, bloggers with their personal materials and more.
Therefore, the dedicated specialists at SKT Themes have done their best to generate SKT Tube which is fully video optimized and come with a myriad of page and post layouts, look and functionality controls.
With SKT Tube you will be able to showcase your skills via the homepage video slider and reach out to more audience and website guests. Other homepage sliders have also been tested and tried for their compatibility with the theme.
SKT StartUP Pro is professional looking yet lightweight solution for any startup digital or developing company, agency or studio with limited financial means but with enthusiasm to achieve more with less.
Ready to help you in getting up your website running as quickly as possible, SKT StartUp Pro is very sleek and smooth in navigation, simple and affordable in customization, and amazingly beautiful and serious looking in appearance.
It uses all the current trends and coding solutions in web design and development industry with HTML5 and CSS3 controls, responsiveness, adaptability, stable coding and easy to use admin dashboard.
It means that categorizing all your services and expert profiles, products for purchasing or downloading, contact info and other details will be as easy as a pie.
The App Pro is the next feature rich and highly communicable developer WordPress theme for any startup or medium sized, seasoned or big developing agency or company, app developers and designers, frontend and backend experts and others.
Whether you want to create a new website or put a coming soon page, or just plant to revamp your old website with fresh ideas and creative design, this template is for you.
With The App Pro you will get access to different shortcodes to play with, color and font management options, social media integration for boosted social engagement, search engine optimization, etc.