A forceful collection of content marketing WordPress themes for all the digital agencies.
These content marketing WordPress themes can also be used by companies to offer their content creation and promotion, direct and indirect content marketing services.
Execute a wide range of content strategies, including web content analytics, search engine marketing, social media management, email marketing and other relevant campaigns as per the client's needs.
At present digital content marketing matters the most when it comes to business advancement, more traffic generation, sales increase and the overall success of the given company or personal undertaking.
Since the demand for content marketing services is profoundly high, we have made a search – based selection of the best content marketing WordPress themes for all the relevant industry representatives and agents to create their website from scratch in the most profitable manner.
Those are templates with which your interests and the interests of your clients from all over the world will inevitable coincide.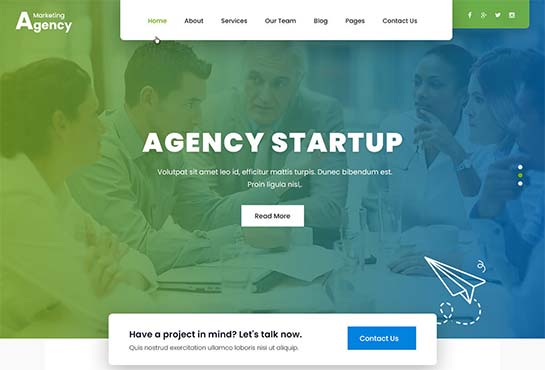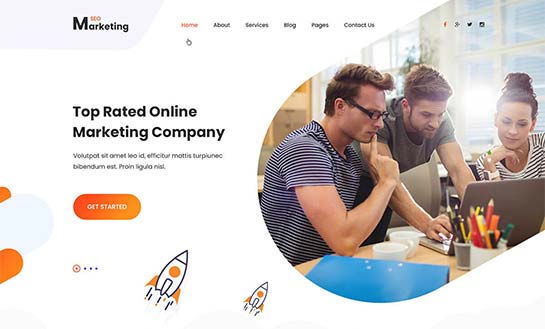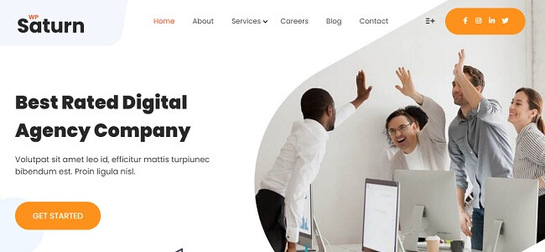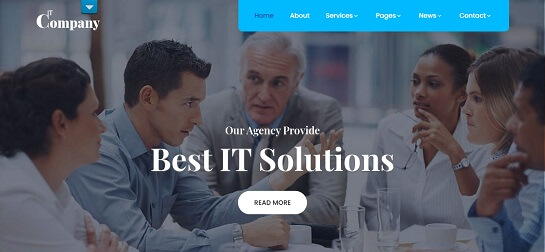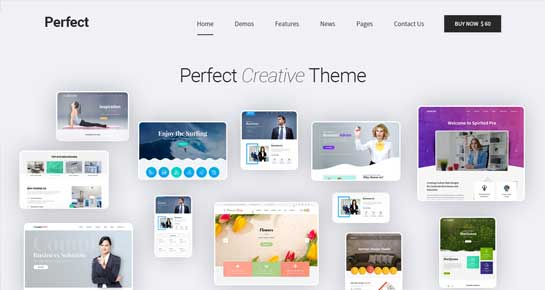 SKT Perfect is relatively new example in the repository of content marketing WordPress themes, but already managed to receive the client's appreciation and positive feedback.
The theme has been projected, stylized, coded and launched carefully to meet all the high – standards of the contemporary WordPress community and the global digital platform altogether.
And since you are going to provide your clients with exceptional content marketing and other accompanying services for groundbreaking success within the shortest timeframe, you have to exemplify all your potential and experience through your posts and pages.
SKT Perfect in this relation is one of the most convenient ones with its truly intuitive backend for mastering the whole of the website, as well as easy to follow and understand customization options to breathe our own style and working methods all around.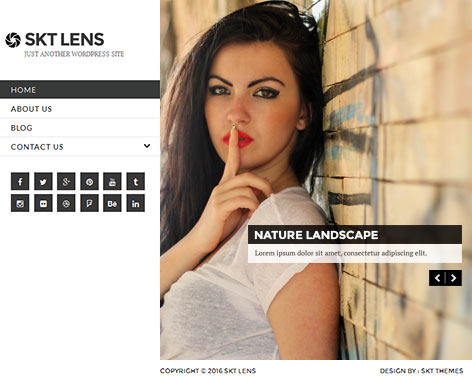 In case you are eager to find a seamlessly resilient and resourceful template for your future website to be focused on content marketing services and offers, content strategy development, content inventory and audit, competitive content analysis.
Content creation and copywriting services, organic search marketing, including strategies and consulting, link building and much more, look no further than SKT Lens Pro, custom – built to satisfy exclusively any kind of prioritized requirements and future expectations.
This original and multipurpose, top – down and high – end framework features every single element and control you will need for reaching astonishing success and digital recognition, including responsive web design style, diverse page and post, footer and header layout variations, multilingual support and WooCommerce compatibility.
Condimentum is solidly polished, surprisingly robust, simple and lightweight web builder in the range of content marketing WordPress themes released by SKT Themes to celebrate readily intuitive and sophisticated platform to adapt itself to any admin decision and respective customization.
Based on minimalistic design approach, the theme will let you reduce your profile visualization to the critical elements that are the most essential at the given moment.
This technique will bring tons of advantages for your website viewers, starting from faster loading and downloading times, easier navigation, and what is more important, your website content will for sure be more noticeable and scannable.
There is also less upkeep with this theme, as it was minutely worked out and launched to be as error – free as it is possible.
With a huge potential to handle with complex designs and heavy websites of any nature and size, SKT Charity Pro is refined and accomplished from the ground up to be obviously improved in any single way.
So that every marketing manager or expert will manipulate it the way he finds expedient for grabbing the website visitor's attention and trust.
SKT developers and authors working on this template have already completed the hard part and now are bringing the work of long months for you to enjoy.
From extendable functionality via plugins and addons to qTranslate X compatibility for satisfying your international customers, responsiveness and cross mobile compatibility to overcome all the fuss around mobile version of your content, SKT Charity has it all.
One more valuable and highly recommended sample categorized among the best content marketing WordPress themes is SKT Corp Pro.
This awesome web creation and maintenance tool keep the highest standards when it comes to the look and feel of any website build upon it.
Amazingly stylized and polished, this product comes with tons of applicable options and elements to speed up your workflow in all the possible ways.
Hence SKT Corp Pro comes integrated with suitable sections and areas to showcase all your content creation and maintenance, online and offline marketing services, controllable slider on the homepage to showcase whatever is trendy at the given moment,.
Lost of shortcodes inclusion, SEO and SMO compatibility for greater market share for all your goal – focused and customer – driven initiatives online.
One more ideal version for all the digital market representatives, IT companies and agencies to launch their apps, e-books, programs and other digital items, as well as offer their diversified services and consultation for web content promotion is known as The App Pro.
This totally versatile product takes the whole responsibility of creating breathtaking navigation controls and browsing experience for each and every website visitor, no matter what PC or mobile he is using for scanning your content.
Based on the clear HTML 5 and CSS3, the theme will enable you to pick up your favorite colors from the available color box and outline your own style, show your content with the nice – looking slider and let your clients digest that information without exerting any efforts.