Below is a search-based rundown of the best consumer goods WordPress themes
These consumer goods WordPress themes can be used for the Internet marketers, online shop owners, commercial businesses and sales agents to promote their digital and physical products through revenue – generating ways and grow the customer base.
Contemporary digital reality smoothly aligns with the way consumers look for the required items and make decisions on buying them.
Hence having a strong and credible online presence in this platform will definitely multiple your channels of reaching to your target market and establish strong communication and commercial ties with clients and prospects in an affordable, cost – conscious personalized fashion.
Open your digital shop or showcase your categorized consumer goods, let them be accessible around the clock for the client convenience with the help of one of the proposed consumer goods WordPress themes in this article.
All of them can for sure be characterized with some general features they share, such as easy – to – use platform and user – friendliness, responsiveness and cross – mobile compliant coding at the core.
Handy toolbox loaded with each of them, as well as their low – cost for purchase to be achievable even for small businesses with limited annual turnover or financial means.
But since the truth lies in the details, let's have a separate look at each and delve into their dynamic details.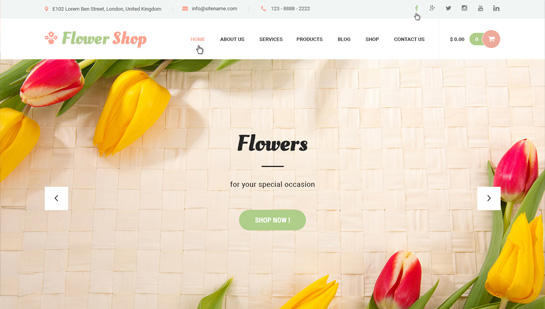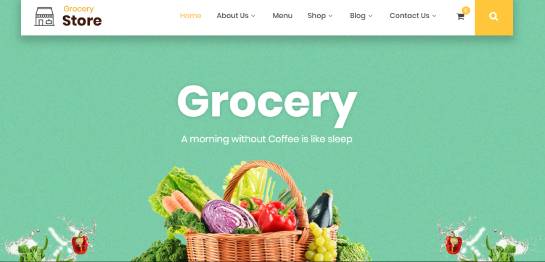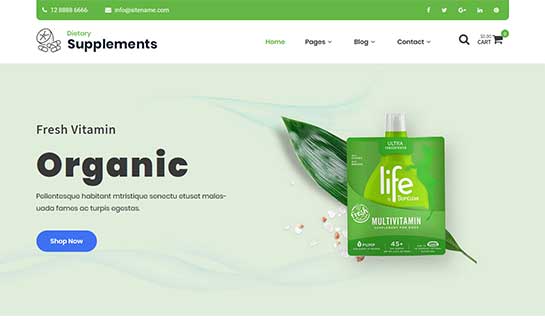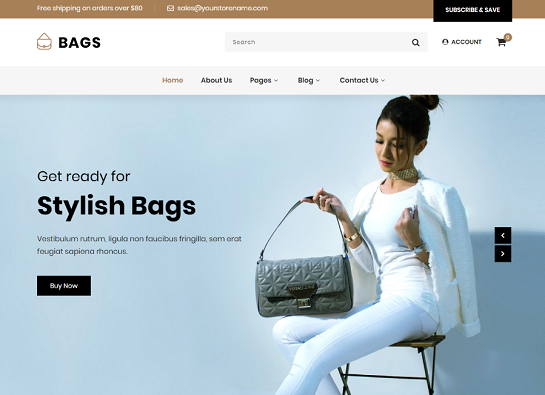 Composed by hardly delicate pieces, Landing Page is one of the most suitable options in the repository of consumer goods WordPress themes to validate your firm position
in the perpetually changing world of trade.
The criterion of the high – quality of this product is its calibration over time to prove you that it has enough potential for facing not only the challenges of the current world, but also not to feel outdated in the nearest future.
Stylized with clean and minimal web design touches for more precision and focus – centric content, Landing Page is convenient for showcasing durable, nondurable goods, digital items and services in a consumer – conscious manner.
So that the nicely – arranged way of your landing page will eliminate all the drawbacks and errors from the user experience both for your desktop users and mobile users.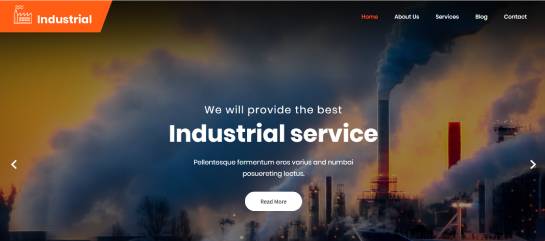 Highlight your products for consumer consumption directly for end users in the digital world with SKT Industrial instead of spending extra measures to open physical stores and work with a limited schedule.
This wonderfully pliable and high – end, well – designed and serious – looking, easy to use and navigate, totally customizable and manageable template will dramatically alter the route you take to get in touch with your army of clients and consumers in terms of both goods arrangement, segmentation, distribution, as well as communications.
From a more structural viewpoint, SKT Industrial comes loaded with durable and clearly coded framework so that working with the theme will be a joy with an average admin.
Color changing options and controls to entertain and allure your website guests even while you are putting out the final touches right from the backend of the theme, social media integration for boosting your presence in social platforms, SEO – optimization for tangible growth in rankings and much more.
The next valuable template in the list of consumer goods WordPress themes to start selling beautifully and watch your business evolution within a short timeframe is StartUp Pro.
Affordable at a reasonable price, this template will enable all the startups to unhesitatingly proceed with all their business and commercial plans and to become a part of a huge international market of consumer goods.
This commercially – oriented and inherently flexible, smart and secure template combines visual elegance with powerful performance to professionally meet the client's willingness to buy online.
No more stress about exhaustive mobile performance of your content, since with StartUp Pro it will look and feel as accurate and presentable as when accessed in desktop version.
Meet Diet and Nutrition as another commercial or e-shopping – based website creation and maintenance infrastructure equipped with all the essential features and elements.
Areas and sections to focus on a workable business form which is one of the most important requisites of future success with its consumer and environmental – friendly character.
Hence it's up to you to add your informative content, including all your items and goods in a categorized form to be easily searchable for your website visitors, add WooCommerce plugin for wonderful shopping environment, make an extensive use of the preloaded shortcodes, icons and fonts, etc.
The optimized, smoothly navigable, error – free and luxurious visualization of Luxury Watch will delight all your website guests and convert them into potential clients.
When you begin to tackle the essence of this surprisingly robust and durable template, you will reveal tons of advantages to open up boundless capacities for your business advancement
All in all, the conversion of all the information catering to your goods or services into a digital form and inserting them into the theme relevant sections and areas will make it easy to process, share and communicate it to your target market.
Luxury Watch also comes integrated with a toolbox that makes the admin's work of dealing with the template an easy task without extra endeavors or the need of programmers for extending the theme's functionality.
The last one in our list marked as one of the top – rated and premium – quality consumer goods WordPress themes with a high degree of professional coverage is Local Business Pro.
The emergence for the interactivity between you and your consumer segment will be fully satisfied with this well thought – out and dependable website builder balancing between trustworthy look and decent operational framework armed with homepage default slider to show off your best offers.
Responsive and cross mobile and device compatible layout for reaching the web content while on the move, widgetized footer, header and sidebar areas, WooCommerce support, as well as other plugins compatibility including shortcodes, gallery and translation plugins.