If you are searching for the best color WordPress themes, you are on the right page for the research. In the internet era, you can't take creating a website lightly. You have to responsible regarding everything you are choosing for the website especially the homepage and colors.
However, you are not alone on the internet your competitors are in huge numbers. Therefore, to stand out the top you need to create something that gives a solid impact on the readers.
According to the facts and our findings, having aesthetic colors and beautiful homepage of the website is the top-secret of any online business success.
If you are also looking for those great themes which come with a great homepage along with customization options then here we have shared top 10 themes that suitable for any of your business.
These Color WordPress themes are tested, trusted, and customize using the best features as well as bright colors combination. Let's find out the best!
SKT Therapist Pro is also one of the best color WordPress themes which look incredible on all the devices due to its minimal approach. Name is developed by their syntactic page builder called elementor page builder and the inner pages work on the basis of beaver, divi and others.
It is a powerful scene with check all the code consistencies and includes the page template which worked perfectly and provides you complete support whenever you need it to come up with the great host of features especially the portfolio's section and the smooth changes between the categories.
On the other hand, the theme is highly suitable for the people who are looking for a theme, which is clean and simple. This comes up with the team section, about us section and SMO friendly feature.
Along with that it includes dropdown buttons that give you perfect approach to enjoy the publication of news, press release, tips, and other blogs.
Best Colorful WordPress Themes for Blogs 2023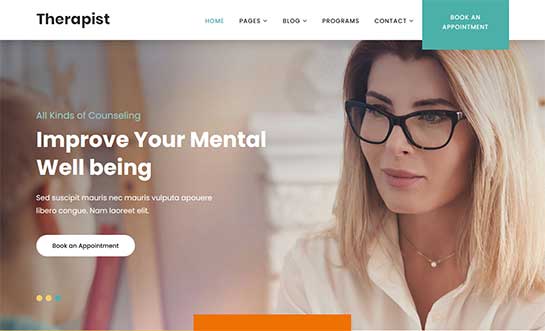 Key Features:
Contain PSD format file which you can modify as per your requirement.
Provide your 1-year customer support.
Include sample content for home page so you can set up this easily.
Header and footer section is available with different layouts.
Comprise blog area to showcase your skills.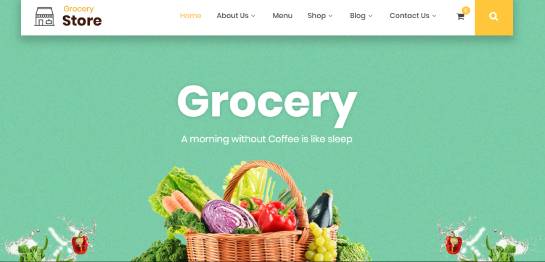 Just like its name, it's a complete theme for your business goals. This can include the various aspects that worked as a full color changing theme that provide you with easy subsets and also enable the special characters. It is highly compatible and latest standard color WordPress themes that come up with slider features with animation and pause time.
On the other hand, the home page is easily manageable using the various actions section such as a blog, about the company and many more.
This is tested and multiple profile folio planners and supportive theme which is for the fully documented and easy to use this is as we know of the miles and social media-friendly theme which is compatible with the number of resources like images videos and more this is a great version that is coded with HTML5 and css3.
Key Features:
It is a cross-checked theme with various Browsers and devices.
It includes multilingual plugins which support different languages on the website.
With this, your organisation will get exceptional features and functionalities.
Include world-class best design and features.
Fonts and typography friendly theme.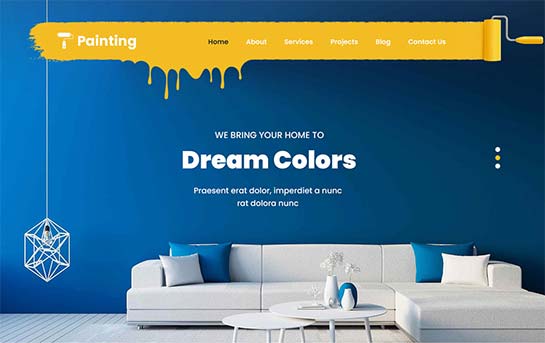 Painting is a well-suited color WordPress themes for painting companies, blogs, magazines, and home decors. With this, you will get a range of features to establish a most successful website that easily ranks on the SERPs. Furthermore, the painting theme is designed as a multipurpose theme that can be used by any of the business to possesses success.
This theme includes four types of layout creation that you can keep using it as per your requirement along with that the footer have 5 types of variants which you can use as per provided.
It is incorporated with 100 types of inbuilt shortcodes that work functionally and make the website performance super. Additionally, it includes the analytics, gallery, slideshows and other plugins which are easily improving your website performance and give suitable support when you need it.
This theme is based on the customisation that provides real-time changes and it can be easily viewed.
Key Features:
Loading speed is high with cache plugins.
Integrated with 800+ Google fonts.
RTL tested and translation ready theme.
Include various animated effects.
color changing elements can be done with color picker.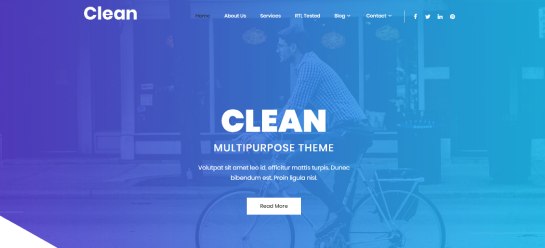 Clean Pro is a super quality theme which cannot be matched by other themes available on WordPress. This theme is a multipurpose theme specially designed for the persons who are looking to create a personal blog kama business-oriented website or more. It includes inbuilt gallery and the contact form with the various inbuilt shortcodes.
On the other hand, it includes the setup of 800+ icons along with social media plugins which simply and easily understand the website requirements and allow you to reach the maximum audience from the globe.
This can be used by multiple Industries because this is highly customised and include the various collections of fonts, colors etc. that possibly improve your content coverage and also improve your power to rank on Google.
Key Features:
It is a full color changing the theme.
Include 12 animation effects on the sliders.
It is replaceable and page slider plugin thene.
Incorporate multiple layouts for the pages.
Include default services.
Include animated blogs and flip boxes.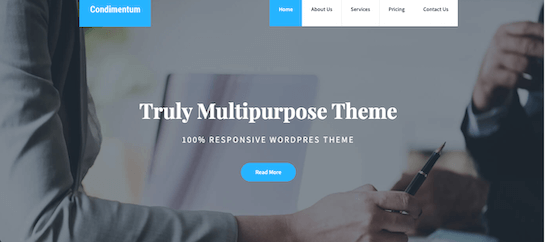 Condimentum is a color WordPress theme is for sports, trekking, hiking, travel, personal blog and skating etc. This theme is very simple and easy to use.
The perfect part of this theme is its come up with a great color combination and their amazing features which create an easy share for every reader. It includes modern design techniques that come up with flat design structures and provide you with a great appearance.
Additionally, it includes several functions and tools to improvise your sidebar and make it very easy for the readers for the navigation. It is a multi-purpose website that can help you to create a website that you have never seen before.
This is the best travel blogger related theme which can help you emphasize your online and travel catalogues easily. If you need any kind of assistance, one-year customer support is also available. The slider layout is also available for the pages, so you can select any of your pages for the featured post.
Key Features:
It is compatible with contact form with Googe map.
Easy to use color picker.
It is HD and retina ready theme.
It includes animated columns using the shortcodes that work fine with every page.
Tested and cross-checked them with various Browsers and device.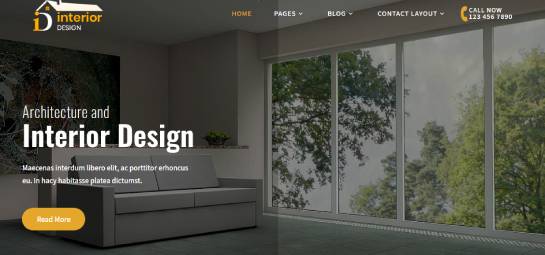 SKT interior pro is truly an outstanding theme for architectures, color artists, painters, etc. It's remarkable features and compatible plugins give complete value to your website, so it could rank easier as compared to others.
This thing includes a lot of sections which are loaded with a free content section such as testimonials, content blocks, projects and many more that you can modify as per your website requirement.
Furthermore, it includes the range of social media icons that has the ability to improve your sections easily. This is also the best platform where you can create an unlimited range of pages and force inside the theme.
If you would like to start an affiliate marketing within, then you do not need to work hard. It is a woocommerce plugin supportive theme that made easy for you to earn money.
Key Features:
It includes a range of sliders and supportive plugins.
The typography includes Google and web page fonts.
It includes modern and recent trends blog section layouts.
It is compatible with latest WordPress standards, page Builders, and all devices.
Include captcha code for the security.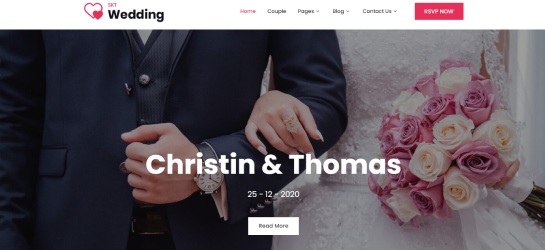 For a simple yet professional website appearance, Nuptials is also the best color WordPress themes you can choose hassle-free. The theme is specifically designed for websites like blogs, fashion blogs, lifestyle and related websites.
The theme comes up with the manual documentation that comes from my to the complete working sector including five layouts with different variations that help you to engage your minimalistic audience easily.
This includes the number of blocks actions which are designed to engage your number of visitor in your content, and you will enjoy the range of traffic every day. On the other hand, it includes standard pages like Archives, categories, and 404.
You can even get this as social media-friendly with 2000 + icons theme. This is designed to translation ready and helps the users to get their content in their language. By default, it has been made up with 3 slides that extend up to 10 slides.
Key Features:
Include the number of images and videos with fast loading speed.
It is a multipurpose WordPress theme.
It will not outdated soon.
Give a high range of traffic with SEO plugins.
Design your website with just a few clicks.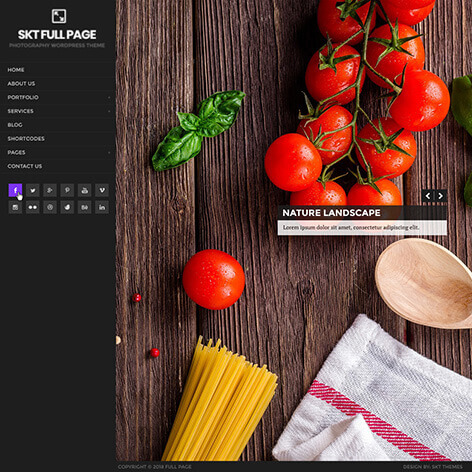 Full Page Pro is a full-featured multipurpose theme that can be used by both industries and the website. This includes the fantastic graphics and animation support along with different yet catchy appearance.
It is a complete full-page change color changing theme that means you can easily add the appearance according to your website requirement fridge covers compatible and includes an inbuilt contact form, Ninja forms, gravity forms that you can edit as per your requirement.
The best part of the theme includes a call to action button which are easily creative and provide complete support with your website. This includes social media sharing plugins and multilingual support which are highly best to convert and get a range of traffic from the globe.
It is available on free installation that provides a number of templates along with various points and typography features. Moreover, it comprises the fancy animation and tested by the different Browsers and devices that made easy for you to use it.
Key Features:
The coding is secure so you won't get any security issue.
Include blog templates with right and left and no sidebar option.
Build up with a number of page builders like elementor, Guttenberg and visual composer.
It is integrated with the number of fonts options and templates.
It is retina ready and free installation theme.
Fully documented theme.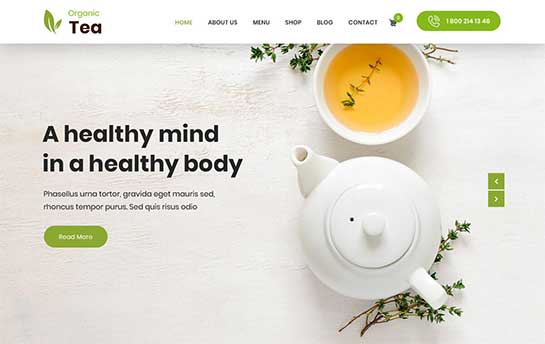 To make your User experience pleasant and keep them engaging with your site, Tea Shop is the best color WordPress themes you can pick. It is responsive and mobile-friendly theme which comes up with different features especially the six different sliders such as master slider, slide deck, smart slider etc.
This theme wallpaper why the best support to promote a healthy and organic drink all over the globe. If you are looking for a theme that can help to create a website related with beverages.
When it is the best-coded theme you can easily go for this included for slider with animation control features along with that the color combination and the homepage of the same is simply a tractor this can help you to drive more traffic.
It is easy to set up in case you are finding any issue, you will contact the customer support. They will always ready to support you.
Key Features:
Translation Ready and customisable theme.
Buildup with inner pages like WP Bakery and home page with elementor.
Widget- friendly, sidebar and header footer friendly theme.
The color picker is easy to use to change the color of a website.
If you're looking for a theme that supports your business related to the environment, personal blog, renewable energy, and population. It is one of the best themes you can go for your business. It is created with the proper design and hard work to present a natural work in a professional and attractive manner.
On the other hand, the focal point of this theme is to add the best animation and effects that easily boost your products and get traffic from the globe.
The live customisation is also available, so the user can easily see The Live changes whenever you modify. The background color has a unique approach to the nature of and the default custom page can help you to build up your own unique page for the blog or anything you want to do.
Key Features:
The icons are highly supportable and friendly.
The theme is highly supportive of the latest version of WordPress.
It will reflect your work impressively.
Include 5-page templates which are free.
Support all kind of plugins.
Provide update support every time.