Are you looking for the best card design WordPress themes for your business? If so, you have come across to the right page. Here we will discuss the most promising and recommended card WordPress theme by experts. The given themes are well suited for business and small start-ups.
You know that website is most powerful tool for online business and WordPress theme can help you stand out from the crowd. Therefore, we have rounded up the best card design WordPress themes for your business.
The best of given themes is these are compatible with every device and browser. Moreover, they processed functional designs and packed with unique features that create your reliable business profile.
So, explore now.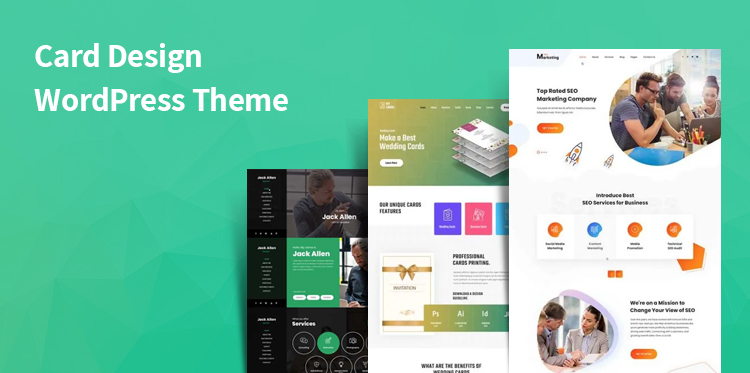 Best Card Design WordPress Theme 2023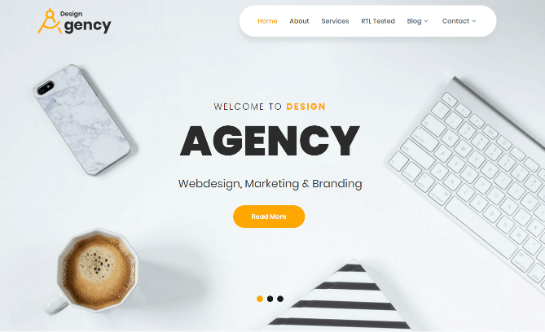 Digital Agency Pro is one of the best card customs build WordPress themes that are specially designed to promote your business online.
This process is functional designed and loaded with unique features that help you to create a website that stands out from the crowd. Digital agency pro is an amazing WordPress theme that helps you create a unique and engaging website for businesses.
Despite that, it is the innovative theme and adaptable website building solution that provides modern features. Additionally, it offers you a visual interface based on the Exclusive drag and drop mechanism.  Moreover, it is readily available and professionally designed page templates.
With digital agency pro, you can hit on the sales because it comes with extensive SEO capabilities and sleek portfolio pages that make your site more reliable and successful in the website business today.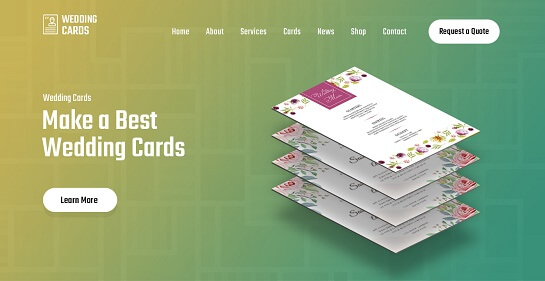 SKT Cards is an incredibly card design WordPress themes that makes your business simply professional and easy to use. It can give you effortless work and help you to handle it without the help of an expert. This industry-specific necessity is based on 40 + custom elements and completed with customizable settings.
More on that, it comes with various portfolio layouts and customers that can increase the functionality of your business. Furthermore, the theme is powered with WooCommerce functionality that will also allow you to market your business easily and quickly.
With the theme, you will reach your business to a new height as it is based on all digital trends.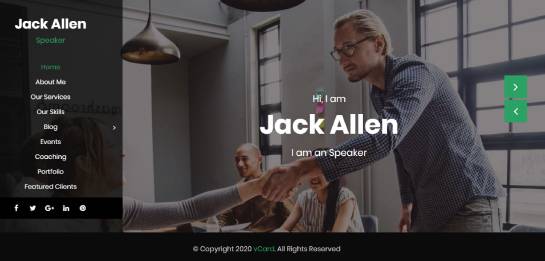 Vcard is the best card design WordPress theme that doesn't matter what type of business you want to start. With vCard, you can track your business and Shine online.
There you will find different elements to choose from. All are hundred percent customizable and simple that process of dragging and dropping feature. Moreover, the card theme helps you save yourself from the extra time and wasting your energy.
So whether you have decided to customize the site or want to use its default layout, the output will be magnificent and give you every time a great approach.
It is featured with colors and SEO plugins that you can find on many internal pages and modules. More? With this feature, you can easily introduce a creative platform and get things more moving forward like a pro. 
If you want to start your print shop or take your company to the next level, then check this SKT printing card design WordPress themes. It helps you to make out a brand of a business.
With this, you can set up an agency or a start-up of the online market or create a website for the audience that helps you to connect with them. 
However, with the introduction of the creator touch and customization tweaks, you can unlock unlimited options. Moreover, you can find the website on the multiple page builder special in elementor that keep your website fast and easy to use by anyone.
The site has ready-to-use pages and more than a hundred UI elements that help your user to be satisfied with your content. Fortunately, you will get full-on features that will develop your career in the printing industry.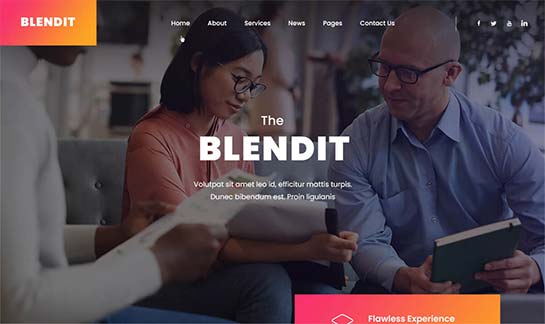 Blendit is the best card design WordPress theme with responsive features. It provides you with every element as well as color-changing options from the backend. This comes in a new slider and effects that give you changeable features. 
It is a one-page WordPress theme ideal for multiple businesses and personal site uses. Furthermore, it gives you the ability to create a resourceful, fast, and, stunning website in the printing industry.
More, it is also packed with premium features that give your website a more natural and realistic feeling. Blendit is perfect for small and large business ventures. Also, it is WPML compatible that helps you to reach audiences across the globe.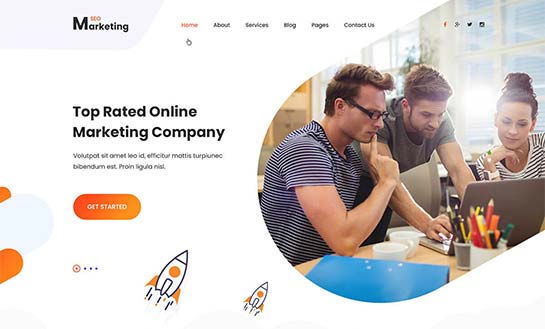 If your goal is to design a successful printing website then check out this digital edition save card WordPress theme. Digital Agency comes with a versatile assessable and intuitive interface that will maximize your performance and provide your customers a complete value. 
A digital agency is covered for aesthetic customization and its amplifiers and streaming next to the process. Furthermore, it provides you with many personalization options that can help you accommodate features easily. Moreover, this helps your business to provide the necessary information including updates. 
Also, it includes a WooCommerce plugin which is the most profitable plugin on WordPress and facilitates the creation of a professional online store. Furthermore, it is a WPML supportive plugin and increases your site's adaptability. So, isn't this theme sounds good?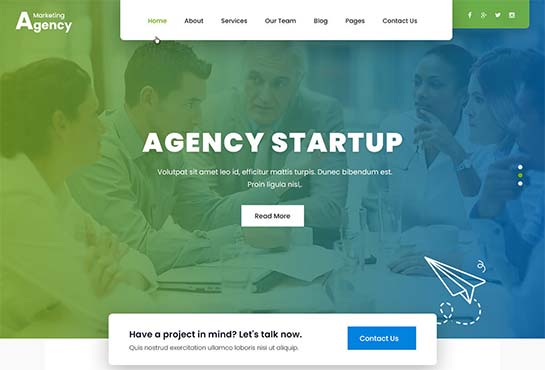 Marketing Agency is mostly a clean and responsive multi-purpose WordPress theme used to make a website the best in the crowd. This is fully customizable and comes with wonderful features that allow you to build a decent website for the business blog, magazines, or printing. 
It is an advanced theme that helps you to make the most of one-page parallax features and create an attractive + elegant website for your company. The marketing agency is 100% WooCommerce compatible and has various plugins supportive themes so that you can enjoy the awesome experience. 
Marvin is also the best card design WordPress theme you can choose for your printing industry. This can help you to make your business more comfortable with modern features as it will help your business to reach a large customer base in a short time.
Furthermore, this allows everyone to construct an impressive business page regardless the skill level. 
Marvin has many useful features and design that every user find it interesting. It doesn't matter you are the technical user or non- technical. The installation process is easy and all the settings are under control and you can expect the free updates as well as support. 
Complete Pro is an excellent card design WordPress theme that is best for the portfolio industries and blogging. This has plenty of layout design inspirations and impressive drag and drops options that has been downloaded by 600 X times and make it a best-selling WordPress theme in the market. 
Furthermore, it includes the online shop and add give you Future updates so the users can easily customize the site and stay updated with the real level features. More on that it every element has specific shortcodes for customers, so one can implement it in easy way. 
You can find extensive documentation with it, so you can create your website accordingly. Along with that, you will find interesting customer support and multi-purpose display system that improve the efficiency of a business and provides you potential customer base. 
Clean Pro is an outstanding theme that has been trusted by professionals. This website includes multiple shortcodes and its header, footer, navigation bars make the template systematically arranged. Thus, it provides the most convenient website and pages so the user can easily customize it. 
Clean pro is an absolutely easy website to incorporate into your business as it does not require coding experience. Besides that, it is incorporated with modern attractive features and beautiful layouts that make your user engaged with your website and give you outstanding results. 
Condimentum is the professional card design WordPress theme that helps you to get your requirements easily. With this, you can build many different styles of websites with 36 + Demos and over 300 plus templates.
Each edits can be easily done with the elementor page builder so you can use to edit it with no use of programming languages. Besides, it comes with regular updates and friendly customer support. 
Also, it includes the documentation so you can improve your business strategies accordingly. More, you can build the portfolios online stores and landing pages for your business. 
If you want to kick-start your business then try simple card WordPress theme. This is a multi-purpose site that is suitable for every requirement of your business. This is even more exciting because it does not require the coding experience and web development.
With this contemporary scheme you can easily make a website more attractive for the users. Moreover, it can help you to build your business like a brand and you move a step further by using the tweak elements of it. 
SKT Pathway Pro is a clean and sharp card design WordPress theme that is easy to use and provides you with quality results. This is perfect for the business and company websites that give lead generation. This will also cover all the bases and dozens of industry-specific demos. 
Additionally, SKT pathway pro is very compatible theme and include custom shortcodes with advanced features. Also, it comes with an easy payment gateway so you can easily operate an online store on the website. This is very impressive and good to go. 
Flat Pro is a flexible, extensible, and all-rounder card WordPress theme that will satisfy your customer requirements. This is based on multiple Demos and practical elements features. It never asks you for the coding and design knowledge. This will make your business more friendly and convenient to use for anyone.
With Flat pro you can quickly take your business to the new heights as it has SEO plugins, SMO plugins. Besides, it has various elements to tweak into your website and make it more engaging for the customers. Try it now!
SKT Black Pro is a modern, professional, and sophisticated website theme that is used to give your website a significant boost. On top of that, this is fully editable and outstanding WordPress themes that give you an amazing experience.
Most importantly, this will give you exponent convenient features that will make your business successful. Besides SEO and SMO compatibility feature allows you to get the most out of your business. So let's make a move and turn your ideas into reality.