Custom communities have become utterly significant in the present age of WordPress websites. This has directly raised the demands of BuddyPress WordPress themes in the global market. But do you know the peculiarity of this segment of themes?
BuddyPress is one of its kind plugin that enables users to build their own community. This community can be developed on their website and is similar to the popular social media handle Facebook.
It can be a consolidated social space dedicated only to your family, friends, or colleagues. But are these themes user-friendly and easy to use?
There are different answers to this question as all of them might not come with ease of operations flexibility.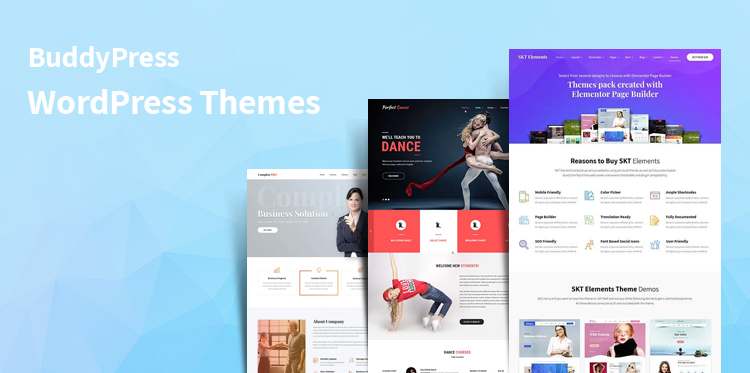 Hence, we have compiled this exclusive list for you where all the themes are powerful and offer convenient maintaining and operating mechanisms.
This is a powerful, versatile, flexible, and responsive theme which is also specialized for smooth operations with BuddyPress. This makes it convenient for you because the coding has been done keeping in line with the expectation of the users.
It is highly customizable and offers 100+ templates relating to various industries and niches. All you have to do is select one template, make the necessary modifications, and it will be ready for the launch. All the templates offered by it are retina-ready and HD-ready with full compatibility for WooCommerce as well.
You can also rely on hundreds of inbuilt shortcodes that can enhance the features of the website as per your requirements.
Users are usually impressed with their flexibility and the ability to make quick changes with real-time monitoring. Selecting this theme will be the best choice that you will make for your community-based site.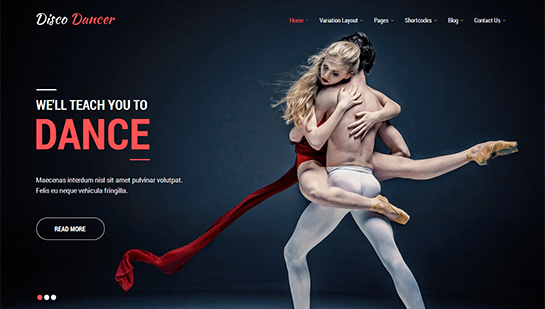 Disco Dancer is a charming, attractive, and niche-specific option in this collection of BuddyPress WordPress themes. It has been developed with a terrific combination of vibrant colors and impressive fonts.
Dancing academy, a group of dancers, individual artists, studios, and others can create a stunning community-based website with this theme. You can easily portray different forms of dance forms and also broadcast training sessions for your subscribers.
The pre-designed templates and charming copyright-free images will make the personalization task easier for you. The design is retina-ready, translation-ready, multilingual, and also offers WooCommerce support. All the particular interest of BuddyPress users are incorporated in it.
Given its artistic niche, you can easily rely on external plugins for booking, appointment, tables, pricing, etc. Moreover, you can also quickly start a blog on this same website without worrying about impacting its performance.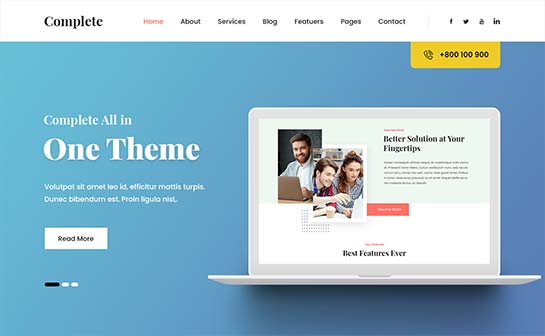 Complete Pro is amongst the spontaneous and vibrant multipurpose BuddyPress WordPress themes. Irrespective of any specific industry or business it can be used by anyone.
Everyone who intends to develop a stunning website that is powered by online communities must consider Complete Pro as a potential option. It is not just limited to interactive and engaging features but also comes with great looks.
Given its performance and support from third-party plugins especially WooCommerce, it is hard to beat. You can also rely on it for delivering online courses, creating a social network-style website, or for an unbeatable online personal community.
All kinds of modifications and personalizations are possible in the inbuilt stylish templates. You can manage everything with a few clicks and do not require any knowledge of coding. The best part is that it offers one-year full support for the theme.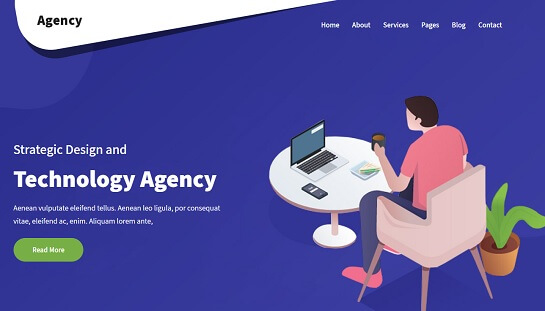 Users will not be able to find your business if your agency doesn't have a website. To resolve this issue, Ele Agency is the perfect solution for you. This is a WooCommerce and BuddyPress compatible theme offering dynamic solutions to your website needs.
The default template has been crafted to perfection with necessary room for all kinds of modifications according to your needs. On the homepage itself, you can find six menu options and it is fully animated with CSS3 coding.
The CSS effect will be applied to each section and layout every time they load which will create a unique impression on the visitors. This entire process does not affect the loading speed and performance as it is optimized for SEO.
All the parts can be customized even with shortcodes so that there will be a minimum dependency on third-party plugins.
SKT Guten Pro is a modern and reliable option in the best BuddyPress WordPress themes compilation. The templates are versatile in nature and design which makes it the most suitable choice for your purpose of online communities.
The demos and templates will help you in creating even sites, online shops, online directories, and connect all the relevant group of people with it. You can also easily add subsections related to the same like member pages, activity, and user profiles.
Distinct privileges can be offered to members as per your business model or subscription. Modification of layout, structure, template, and content is possible to ensure that your website is projected in the right light.
It falls into the category of multiple themes and offers numerous prebuilt templates across different niches and industries. Lastly, it also offers a one-click import option for an easy user experience.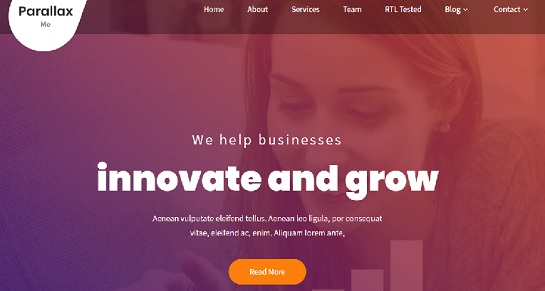 Feature-rich, spontaneous, and powerful multipurpose themes usually make great BuddyPress WordPress themes. One such theme is SKT Parallax Me Pro that includes all the requisites and demands of your purpose. Small Businesses, corporate, IT companies, and any other firm can develop a feature-rich website with it.
It is compatible with WooCommerce and friendly with Page Builder that enables smooth modification. It also offers multiple options for menu, header, and footer layout so that you can create an impressive web presence. The installation is free, quick, and easy as it offers extensive documentation with the same.
It is search engine friendly and offers CDN support. Moreover, some of its peculiar features include ease of customization, ease of handling, multilingual, custom fonts support, RTL support, and others.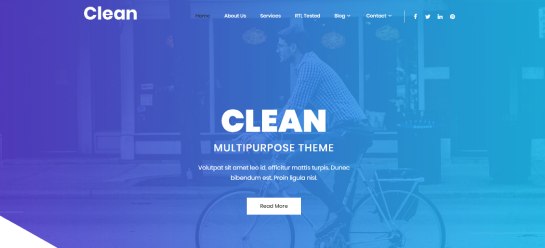 Clean Pro is one of the finest BuddyPress WordPress themes that has been built around its plugin. Everything that you need to launch or develop a personalized or social networking community is offered here. In addition to that, it also offers full support for WooCommerce and discussion forum plugins.
This adds more value to the overall project and your website. The default template is clean, minimal, and handy but with the necessary room for customization, you can easily transform it.
Personalization can be made without any coding through page builders and customizers in a few clicks. All the default templates are HD-ready and come with optimized copyright-free images.
A slider is also offered by default and other elements like widgets, sidebars, etc. can be tweaked as needed. It offers full compatibility across all devices and screens and is optimized for faster loading speed and SEO.
The working culture is gradually evolving across all small and big organizations. All businesses are inclining towards setting up exclusive online communities for their employees. This helps in creating more engagement within the organization.
It also creates better platforms for announcements, notices, and highlighting achievements. Ele Business enables you to carry out all these tasks with zero compromises on the basic performance of the website.
Specifically for this purpose, you can select an existing template of your choice and personalize it as per your need. The customization process will only take a few minutes as no coding or technical knowledge is required for it.
Multilingual and WooCommerce compatibility along with translation-ready features gives you the freedom to set up tons of other activities. It also offers hundreds of shortcodes and Google Fonts integrated by default.
Melody is amongst the niche-specific BuddyPress WordPress themes developed exclusively for music recording studios. It has undergone resolution compatibility checks across higher and lower resolution devices. It includes a special feature of a playlist with a music album for showcasing selected songs.
For events, shows, and releases it includes a dedicated segment that can record all the necessary details in a catchy manner. In total, 100+ inbuilt shortcodes are offered for features like message boxes, columns, accordion, tabs, etc. If it is required you can also promptly set up a blog. A contact form feature with Captcha is provided with the default features.
Full documentation of the theme is available along with one year of support from the developers for any issues. It is responsive, reliable, and compatible with all third-party plugins.
Communities are all about getting linked and remaining in touch with like-minded people that share the same interest. Minimal Blog is a widely popular theme and preferred by users across the globe for creating a blogging website.
It is highly compatible with exclusive and essential plugins like BuddyPress and WooCommerce. Hence, you can establish an online store and also create an exclusive community of like-minded readers or bloggers.
The best part is that the design has been kept to minimal but still remains elegant. This gives a professional touch to your online space without diverting the limelight from your blog's content.
Overall the user navigation and interface are kept to simple and easy for the convenience of the audience. All kinds of modifications as required by your firm or specific project are possible without writing any code.
It is essential for political candidates to remain in the public eye irrespective of whether they are forming the government or not. In addition to being able to do exactly that, this theme also enables you to create a distinct online space.
Such a dedicated space will enable all your followers to remain connected with you and with each other as well. Therefore it has been included in this compilation of BuddyPress WordPress themes.
For ease of setting up the website, you also get access to a one-click demo import function. The layout has been developed consciously so that you can list your campaign details and all other information about your candidacy.
Additionally, a donation counter is also provided and necessary provisions are made for integrating payment gateways.
This is a versatile and multipurpose theme that has been built with optimized SEO along with BuddyPress and WooCommerce. This means that SKT Landing Page is equipped to develop any modern community or online store or both of your choice.
It also features a good selection of animated effects as it is coded with CSS3 so that visitors can be easily attracted. For the homepage layout and template, there are various options offered for selection.
You get a range of options all of which are retina-ready, HD-ready, multilingual, and translation-ready. Additionally, all the images that have been used are all copyright free hence can be directly used by you. Full integration with third-party plugins is possible so that all kinds of features can be added.
SKT Dual is primarily a marketing niche theme but it also offers outstanding compatibility with a wide range of plugins. Therefore, it has been included in the BuddyPress WordPress themes collection. By default, you are offered ample choices for setting up a gallery or a portfolio.
The color picker feature enables you to completely personalize it with the desired colors of your choice in any segment or element. Despite being a one-page theme it also uses pages that enable you to add all the required contents.
It has been integrated with Google Fonts which gives you hundreds of choices for selecting your fonts. All templates are retina-ready, elegant, professional, and completely customizable.
FilmMaker is the last theme in this compilation of best BuddyPress WordPress themes. This is a versatile theme and has been peculiarly crafted for filmmakers, production houses, and to create websites related to the same. The basic aesthetics are catchy, attractive, and glamorous.
You can also set up movie booking, review, ratings, and opinions sections easily. Customization of all kinds is possible to suit the nature of the industry that you represent.
A blog regarding your niche can also be launched without any requisites of external plugins. It has undergone necessary arrangements and testing for assured compatibility with all the third-party plugins. Inbuilt shortcodes enable you to add features and that too without writing any code.