Brick and Mortar business deal in local areas and local business and are very different in working than their online competitors.
Our Brick and Mortar WordPress themes deal with providing websites to such brick and mortar businesses who want to have an online presence so that people know about their whereabouts and can buy stuff from those nearby stores.
Even though online media is booming and people like to buy stuff online at their convenience there are certain things which people still like to buy offline and do not want to buy them online.
For example grocery stuff we do not generally purchase them online because people do not know how much they would need and sometimes there list is different and their wants are different.
Some people also want to check it out first and then want to order for example in a clothing store people want to trial first t-shirts, jeans and other apparels before wanting to buy them.
Also sometimes what color might suit you the best you aren't sure so you go to an offline store and purchase it.
Even though purchasing via online stores have increased beyond imagination and more and more things are going online still brick and mortar businesses are also booming because of the fact people still prefer several items to purchase offline rather than online.
Here is a list of several brick and mortar WordPress themes suitable for local businesses: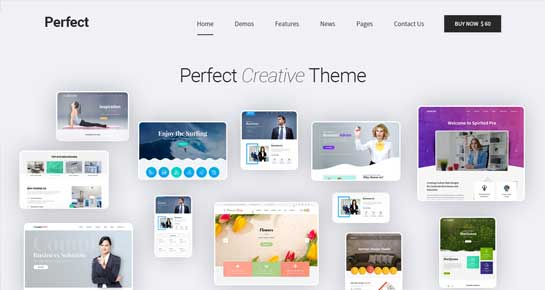 SKT Perfect is a perfect theme and has a lot of skins to consider for purchase of any brick and mortar WordPress themes because it has eCommerce working readily with the help of WooCommerce and can work out of the box for any brick and mortar business who wants to just showcase their products and their showroom and about their business online. This is a great template with lots and lots of features to consider.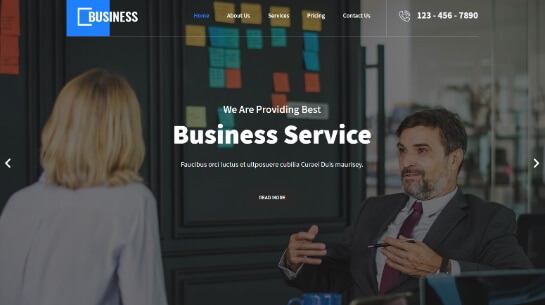 Many businesses can offer to get calls, sales promotions can be placed online and all local business stuff like address and location and contact form etc are given in this template and is best suitable for any local business related website.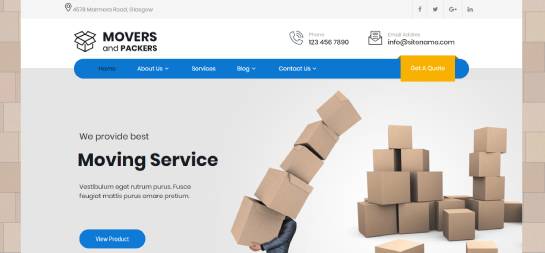 This is another local business template and can be used as one of the brick and mortar WordPress themes because it showcases all the info like the address, social media and call to actions like phone numbers etc on the top and footer so that one can easily locate the store.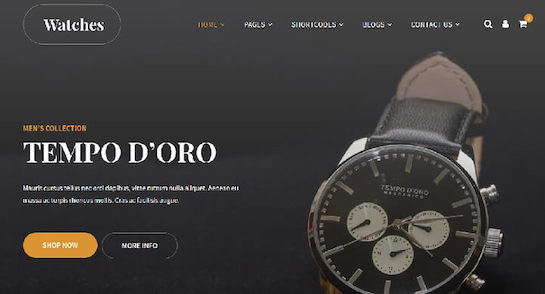 This suits both online purchase and eCommerce and works like a charm to just showcase exclusive products online for any brick and mortar business and gives a very attractive and classic look and feel to any business of luxury brand.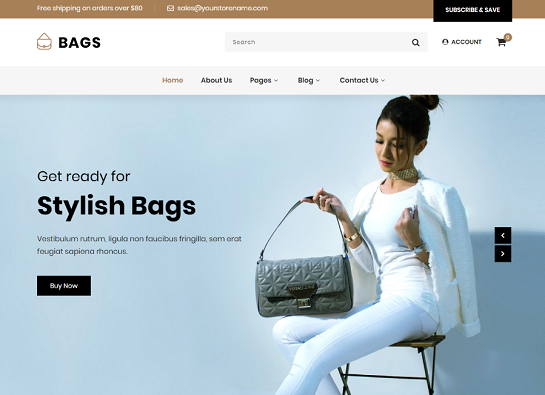 This is a complete eCommerce WordPress theme which can be used by any brick and mortar business to not just have online presence but to sell their products directly online.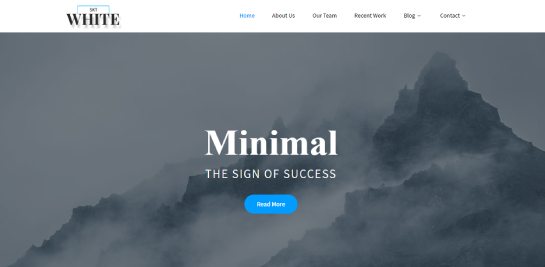 Nice look and feel with animated columns and an animated homepage which acts like a one page landing page of any business and can be made into a multiple page WordPress theme which does the job for any local offline business. Has ample features to be considered in this section.
There are other several templates which might fit in this list but we do not want to confuse users. Also one can check out our themes section to select any other template which they might think work best for their store.
Why people prefer offline brick and mortar WordPress themes based business than online?
Ecommerce businesses have definitely the edge because they have inventory managed automatically online and minimal workload as most of the things are automated.
Staff can be less so there is minimal overhead costs and hence these get transferred to the consumer in terms of benefits of pricing wars online over brick and mortar businesses but definitely many still prefer to to buy via the old traditional method of showrooms and this is why we are going to check the reasons of them.
Of course our Brick and mortar WordPress themes as listed above are good to satisfy needs of an online presence of any such business:
Touch and feel of any fabric or similar items is essential and that cannot be possible when you want to purchase from online eCommerce sites and hence due to this reason many people still prefer offline and traditional showroom shopping i.e. brick and mortar style
Trust is there because you might be knowing the owner of the business for long or the store already has a reputation in the neighbouring area and hence you give the benefit of doubt and purchasing from there seems trustworthy
Reliability is also there because many users who have purchased from there might be your friends and relatives and you can ask them questions about the store. Also you can go and talk to the store about the after sales service they are going to provide to you which seems to be missing mostly in online purchases
Refund or replacement hassle is minimal in case of offline purchase as you can go back and replace or get a refund for your purchased product which seems to be more of an hassle when purchased online
No middle men is involved in this whole affair as is the case of eCommerce purchase as delivery boy, courier and other things come into play
No delivery hassle is also there in offline brick and mortar business