The magic world of books can be ideally demonstrated with the help of the best books WordPress themes we are going to shed light on today.
Book and bookstore, e book and library, author and writer, book exhibition and fair, culture and learning, publishing and printing house, editor and librarian, translation and content writing service provider or any other profile catering to books and literature
Also, Texts and book stores can be taken online and gain maximum attention with any of these books WordPress themes.
Each book is ideal and unique in its kind, but it does not mean you should process and realize different marketing and selling plans for each. The way books are showcased, marketed and sold can be done in one single, yet productive way that goes through the digital platform.
And while the period from the idea of the book to its publication may last for years, the creation of a thematic website for its presentation and marketing online can take only some hours with professionally worked out books WordPress themes.
From comic to religious, from creative literature to political books and publications, authors and publisher's profiles, e libraries and literature communities, live courses and language learning, training and other relevant eCommerce based websites can be based on any of these books WordPress themes and be that reliable foundation filling the gap between you / your product and your clients.
With these website templates, your talent as a superb author or a publisher, commercial agent or a book shop owner is more than enough to succeed in your digital undertaking.
The thing is that all of these themes are coded and launched for non technical users which means anyone can take the leading role in website creation and customization the way it satisfies his business ideas, nature and promotion ways.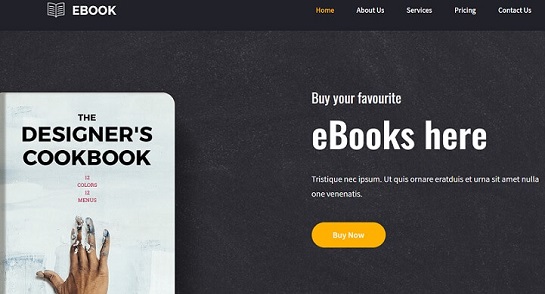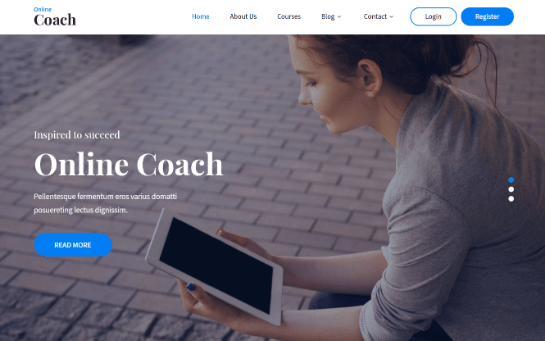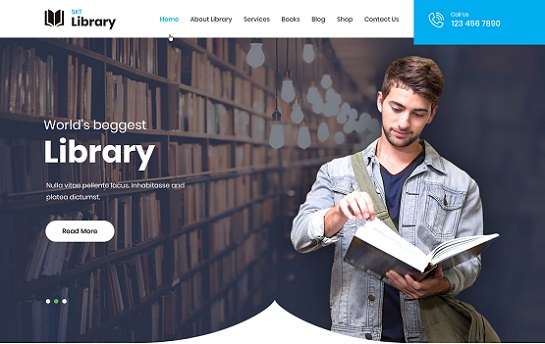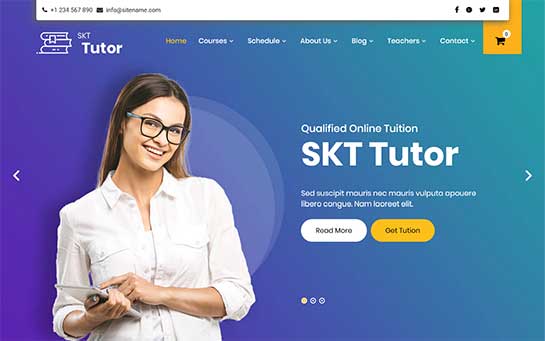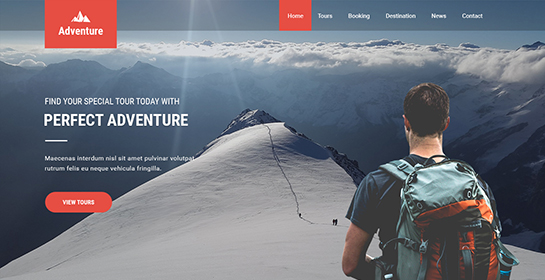 Whenever you get your books over the finish line, the next step is to find one of the most suitable books WordPress themes in order to take care of their further fate.
Whether you are the writer, publisher or the owner of a huge electronic library, you can rely on Adventure whenever it comes to contributing to the next successful stage of your books business. It's a kind of all in one solution with thousands of inner controls and design characters which are all controllable and customization ready.
Hence, you can quickly configure and modify the default template, add the needed sections and menu items, generate high quality content, upload high quality multimedia files and find the best way of combining them all in your premium website.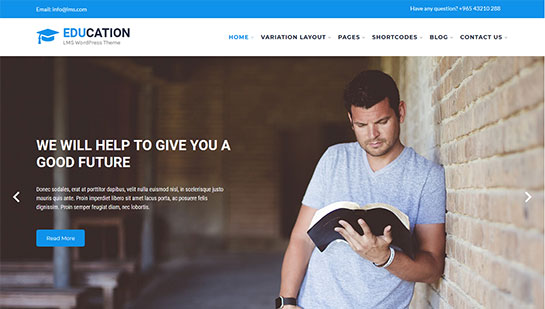 Education and learning, books and authors focused, SKT Education is another five ranked website templates to organize the best exhibition for your e books and books, journals and publications, classes and courses, services and educational institutions, etc.
Crafting a user centric and visually effective presence with the customization of SKT Education is one of the simplest and affordable ways to reach your audience.
Why you are going to save your time, energy and financial means is that because SKT Education is wonderfully easy to use, customize and control without paying much for that and without facing any legal issues.
GPL licensed and open source in nature, SKT Education is also well coded with HTML 5 and CSS 3 and that's what generates totally responsive and cross mobile compatible, SEO and SMO optimized website environment any web presence can greatly benefit from.
One of the most reasonable steps you can take toward being popular in the digital arena is to choose Complete Pro among many other books WordPress themes.
While analyzing the nuances and ingredients of this practical template, you will soon make sure that it has literally everything you will need to produce and showcase the best and the highest lead generating form of your books or bookstore website.
In your path to getting your books online, the best part is probably dealing with this theme's flexibility that lets you do wonders even while you have never tried to create a single web page before.
Everything is kept as simple and understandable as possible, so that you can get the most of the given platform without additional help.
SKT Launch Pro is another effectual way to launch and present e books and other valuable files online, as well as organize their sale with e commerce functionality.
The theme has been checked for its commercial capacity and cooperation with relevant e commerce plugins so that you can take the leading role in the online book selling industry.
Other important plugins, such as online payment, web translation, search engine optimization and gallery management can also be used with SKT Launch Pro.
SKT Dual is convenient both for author's profile and book related website creation. This multipurpose and serious looking website comes with dozens of gallery and image choices, font and color controls, widgetized areas and preloaded homepage sections, social icons and PO file for making your site translation and multilingual ready.
It's also up to you to decide whether you want to use SKT Dual as a single page or multipage website basis to present your works, products, services and more.
A parallax scrolling one page style website that you can quickly have with SKT Parallax Me Pro can be a unique solution for your books business.
You can create just wonderful journey for your blog followers or website guests in a linear fashion rather than forcing them to click and go from one page to another.
This will result in an attractive and smoothly navigable website appearance and will enable your target audience find everything with quick review and search.
There are also endless ways you can customize the overall look and functionality of the site, as well as find new tools and options with compatible plugins and shortcodes, like commercial, content translation, new shortcodes and fonts, social media sharing and integration, etc.