Creating your own website is not as hard as it may seem. As a writer, you need to consider how the content is present. That is why it is very important to create a website that is easily navigable and looks good.
Apart from a good website, you also need to have high quality content. If you are trying to figure out how to write a novel or do creative writing but it seems too hard, you can try EssayOnTime to get high quality content for your site.
Before choosing which WordPress theme to use, you should know what factors to consider. They include:
Simple Layout
Your audience should be able to easily navigate the site and get what they need. The site should also look simple. The images and content should be distributed well on the site and have enough spacing between them.
Responsiveness
Many people access the internet either through mobile phones or tablets. Thus, you need to ensure your site is mobile-friendly. Images as well as content should be displayed in a manner that readers can easily read and clearly view the content on the site.
Font
A good font can contribute largely to growing the number of people who return to your website. You need to have a font that is easy to read. If users need to concentrate too much to read, they may not even spend much time on your site and they will definitely not return.
There are fonts on WordPress that are fancy and readable. If you would like to know how to use WordPress, you can read Wordpress for dummies to help you know the basics
SEO
SEO will help drive traffic to your site, something that is very important. A good website with good content without traffic is not helpful so you need to take all the measures to ensure it is SEO optimized. Some plugins on WordPress such as Yoast can help with SEO but there are other steps you need to take to ensure your drive as much traffic as possible to your site.
Social Media
To market your content, you will need to do more than have a website. You will need to make use of social media profiles such as Facebook, Twitter and Instagram among others. Ensure the theme you choose can allow you to share optimize social media on your site.
Expenses
Since you are just starting out, it would be best to keep expenses to a minimum. WordPress has very good themes that are free.
Some of the best free WordPress themes suitable for you as a new writers or blogger include: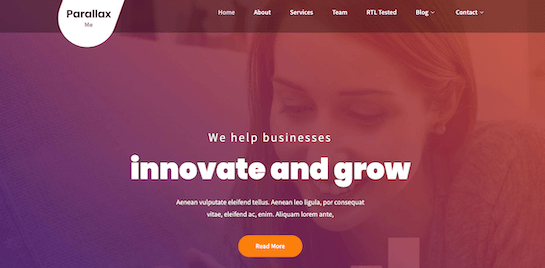 This theme can be used no matter what industry you are in, including writing. It can be easily used by all, including those who do not have any coding experience. It is compatible with mobile phones, tablets and laptops. It has an attractive background and a homepage that can be customized to your liking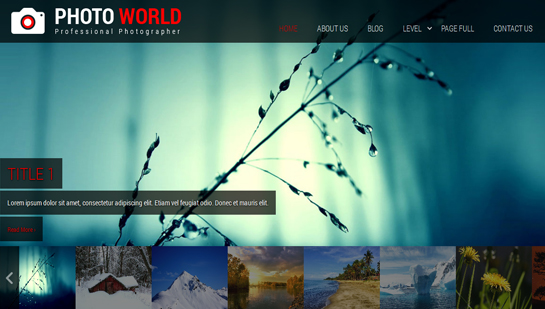 The theme has a simple and beautiful design with a good layout. As a writer or blogger, you will definitely be including a lot of images on your site. This theme is compatible with that as well as written content. You can also makes sales through the site through WooCommerce.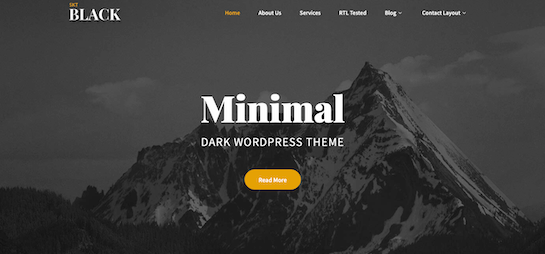 This is a versatile theme that can be used by people in various industries. The theme has a slider that can hold up to 5 images. You can customize it by adding sections to your homepage and make changes to other things in order to change the appearance to the site. It runs well on multiple devices including computers, tablets and mobile phones.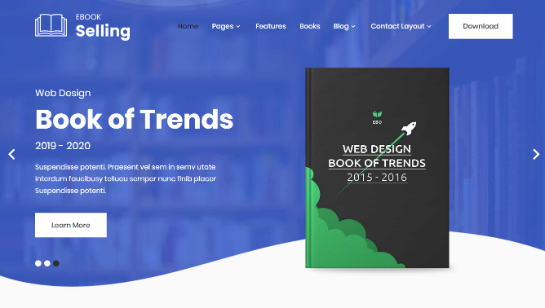 Is your blog going to focus on nature and the environment? If so, this is one of the WordPress themes you need to consider. It has numerous features and options that can be customized and contains more than 5 different sliders you can include on your homepage. Although it can work well with content on nature, it is a versatile theme and can be used on other topics as well.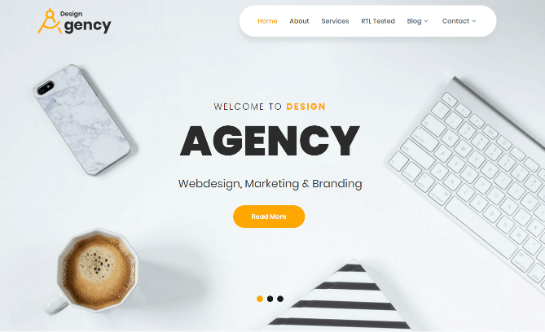 This theme is captivating due to its bright nature that captures attention very fast. It is versatile and modern. You can easily use to structure your presentation and there are a lot of features that are easy to use even though you may not have any experience at all in creating websites.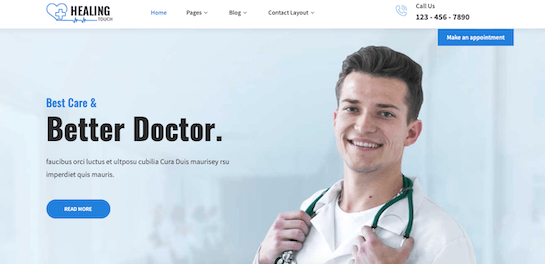 Is your blog going to be about healthcare? If so, then this is one of the best WordPress themes you can use for your site. The theme makes it easy for you to manage your site and customize it in various ways to make it suitable for the purpose of your blog. The theme also ensures that there is constant access to the site, something important if you are to increase traffic to your site.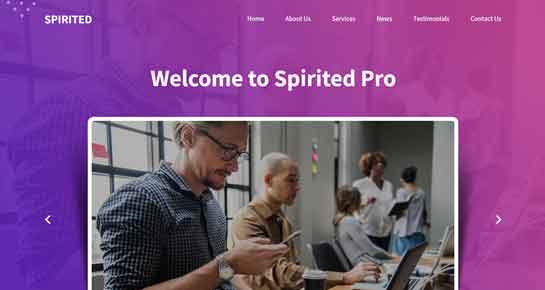 It is an attractive theme with appropriate spacing and bright colors designed to catch the attention of visitors to the site. It has a simple design and has features that can be easily customized. It is versatile and can thus be used by people in different industries. It has been tested and proven that it can be used on different devices.
It has a modern theme and is professionally designed. The theme is compatible with various devices. It is easy to use and customize. The homepage and about us section can be easily edited to fit your needs. The theme is designed in order to meet SEO standards required to drive traffic to your site. No matter what device it is being used in, it still maintains clarity and quality of appearance.
This elegant theme free WordPress themes for writers is professionally crafted and is flexible. You can change certain features of the theme to meet your needs. The modern theme is responsive on all devices. You can use the sliders on the page to customize it to your needs.
If your site will be featuring a lot of feminine content, you can use this theme. It has several sections on the homepage such as about, gallery, blog and contact us among others. It can be used on several different devices without compromising on quality. It is easy to use for both the reader and you. You can also make sales on the site.
Conclusion
There are many writers free WordPress themes you can choose from.  Determine how you want your material presented and what your readers might be looking for and then choose from the numerous free WordPress themes for writers available. With a combination of an aesthetically pleasing website and high-quality content, you are sure to attract people to your site.
BIO
Sandra Hayward is a professional writer and blogger. She loves helping out new bloggers and writers get started to share their work with others. Sandra always keeps up-to-date with new themes and tools writers and bloggers can use to enrich user experience and make it easier to meet the needs of their audience.