We at SKT Themes have compiled a roundup of the best free grid WordPress themes which are all multi concept and multi purpose and hence are going to meet your preferences and requirements of any kind, from personal to business, from modern to user centric, and everything in between.
There are dozens of web design and coding principles any modern website can be built upon. But choosing the one that will make a digital profile aesthetically pleasing and easy to perceive for the modern audience on the one hand, as well as adaptive enough to be customized and modified as per anyone's specific needs and preferences on the other is what we all looking for.
Today's CSS3 grid layout is widely used when it comes to building legible and balanced, admin friendly and easy to manage templates to be quickly installed and activated by any WordPress user.
In this spectrum, today we are going to dig out the best free grid WordPress themes for the website owners of any financial state or pocket content.
Whether you want to play with the design and structural components of your website to make it unique or creative or want to keep it easy to surf and explore with grid layout style, you are welcome to follow your initiatives.
Finally, one of the biggest pluses in this collection of the best free grid WordPress themes is that you don't need to tighten your purse strings or break your head on calculating your expenditures since all of them are available for free.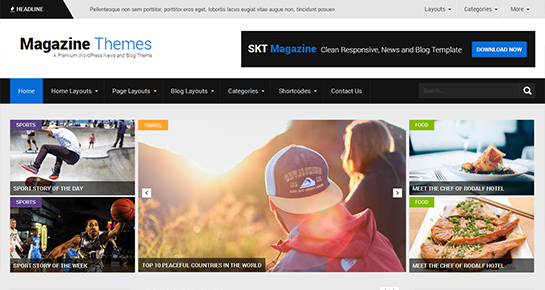 SKT Magazine is one of the finest and best free grid WordPress themes that will discover all the charm and convenience of grid based layouts for you.
This template can make any kind of magazine and blog style websites visually captivating and accurate in terms of elements and icons, buttons and font type, color combinations and CSS 3 dots.
Homepage slider is added to the theme in order to support you in demonstrating the best look of your site, sharing breaking news or interesting interviews, announce upcoming events or something other with the help of HD ready images and photos.
Footer, header and sidebar areas are widget and ads friendly for you to earn more money with your online presence, as well as showcase your logo, contact details, recent posts, social media links and more.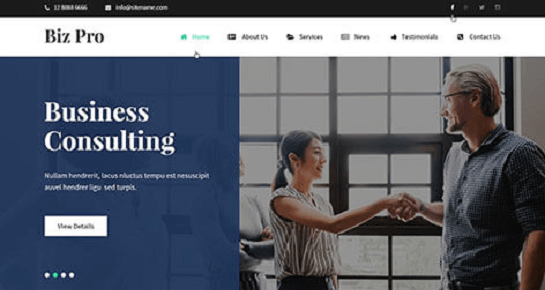 If you want to demonstrate the entire buzz around your business in the easiest to find, read and follow way, SKT Biz is a grid WordPress template you will ever need.
Event startups and financially limited companies and business profiles can take advantage of SKT Biz since it is free in terms of pricing.
You are also free to change the theme as many times as you feel necessary to formulate the unbeatable form and functionality of your site with shortcodes and font controls, structural and page management, addition of plugins and extensions, etc.
Responsiveness of the theme makes it easier for you website to generate more traffic and accept all the flows coming from mobile Internet consumption.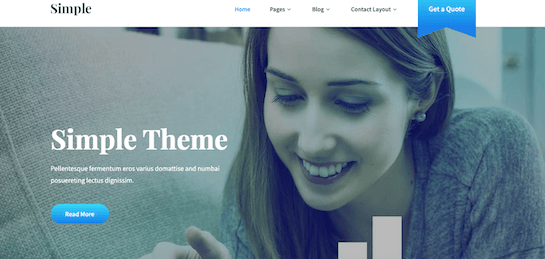 The next template the authors of which have preferred to use grid layout approach comes to be known as Simple.
It is visually elegant and calm, clean and smart looking website tool to make your site's content more noticeable and attention grabbing with the right typography style you are going to exercise.
Color picker and shortcodes pack are also loaded with SKT Simple along with easy to add background, blog section and live customizer for real time changes and their live preview.
Other standard pages like 404, search, archives are to be found once you have installed the theme so that the end users will feel more comfortable when it comes to searching the needed web content from different categories and sections.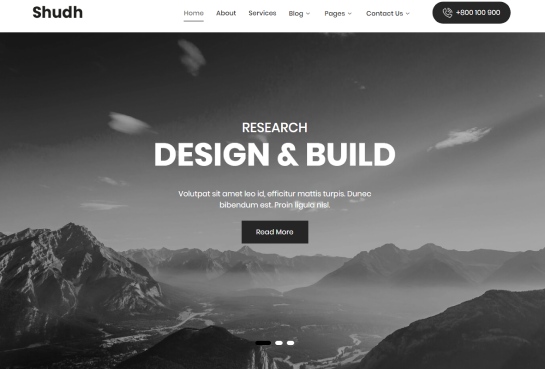 Grid layout has been adopted to as many spheres of physical and digital life as you may turn to see, from architecture to design, smartphones, interfaces, pages and more. Fresh look and user optimized structural details, accurately laid out content on it and legibility.
Although the pluses of grid based templates are many, you as a website owner may have your own purposes to choose one of the best free grid WordPress themes to go hand in hand with your specific website or blog.
Shudh is one of grid based website themes mixed and matched with minimalistic web design principles that is also mobile and browser checked, social media and search engine supported and multilingual ready.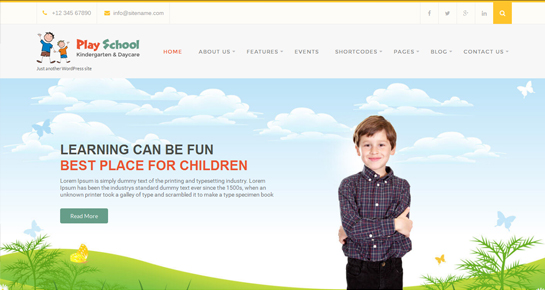 What is the big deal about Play School Lite is that this template is well coded and secured to make your work as a webmaster as light and enjoyable as possible.
As one of the best free grid WordPress themes, Play School Lite is the free version of learning and education, preschool and school, private lessons and tutorials website building tool authored by SKT Themes.
Showcase available lessons and groups of learners, membership plans and locations with a pixel perfect grid layout, add bright color touches to the overall white based appearance, sell services, books and stationery with ecommerce ready nature of the theme and let mobile armed clients get access to all this with their portable devices and mobiles.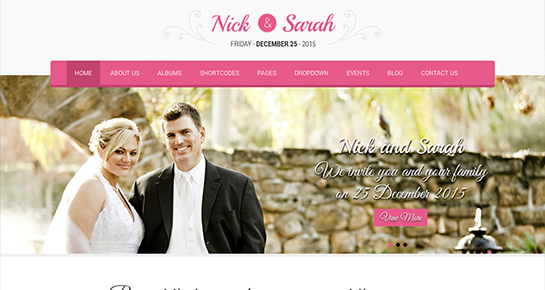 Populate your wedding and marriage related business and not only with Wedding Lite.
Visually charming and beautiful, functionally reliable and technically savvy, Wedding Lite is one more grid layout armed website building option that will bring order to the general operation and outlook of your site. It will result in better navigation and web scanning experience for your current and would-be clients.
This unique structure of the theme also makes it possible for you to add certain elements and components to the theme from the backend of your website, allocate buttons and links to lead to balance and harmony in your profile.