If your ultimate goal is to create an artistically pleasing and aesthetic website or blog for your artistic portfolio, arts and craft, freelancer, digital portfolio owner, exhibition or culture, art store and online shopping, fashion design, handmade products selling or any other art or beauty business, you will find our arts & craft WordPress themes surprisingly helpful.
From crafts makers to sculptors, musicians and artists, painters and architects, animators and designers, ceramic studio owners, anyone creating and marketing beauty, art or craft is welcome to check this list of arts & craft WordPress themes to find the right inspiration and stimulus for him or her to jump in the online bandwagon and make the most of it.
If you are arts and crafts enthusiasts and wonder where to get started, be sure we know a little bit more about the current digital platform and its working mechanisms.
Therefore, you can just sit back and enjoy our assemblage of the best arts & craft WordPress themes before choosing any of them and using it as a starting point.
All that is required from you is to take the default template and make it a real work of art with creative design and functional solutions, unique content and high quality imagery. There is no need to worry about coding or technical knowledge or experience, as you don't need any.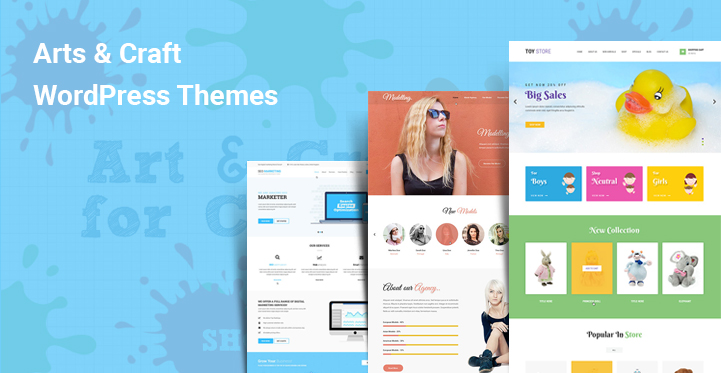 Simple shortcodes to replace complex coding controls, full documentation and technical support, easy to use admin panel and drag and drop functionality for structuring your website accordingly, everything is provided with each of these arts & craft WordPress themes for simpler and quicker web establishment and improvement works.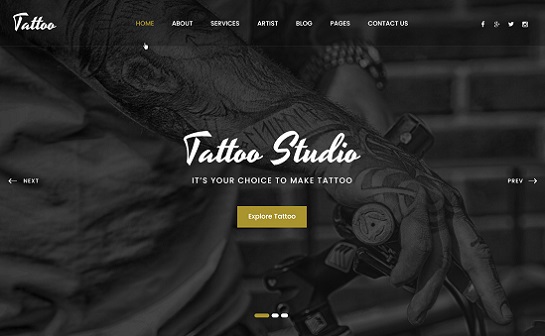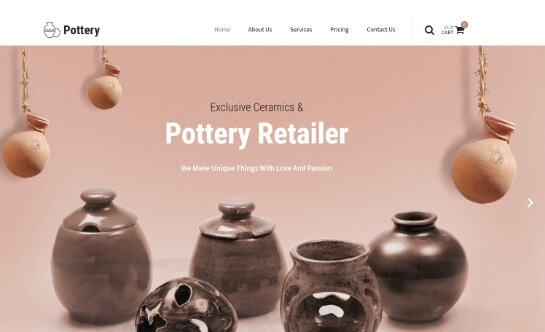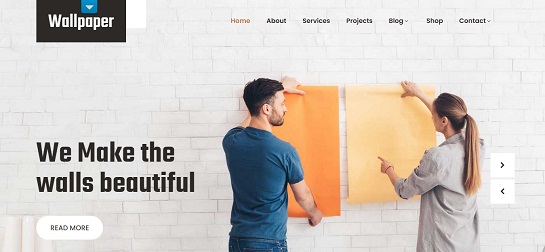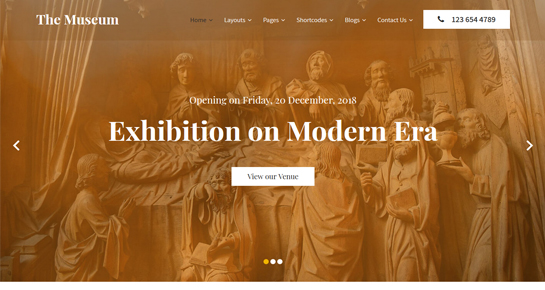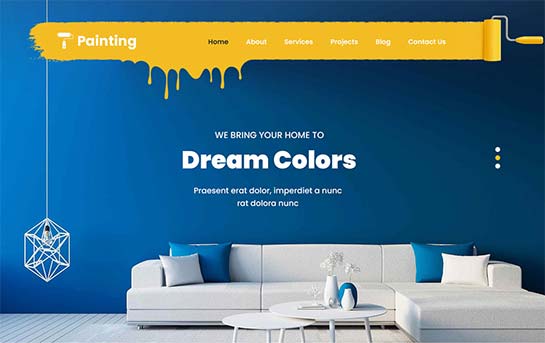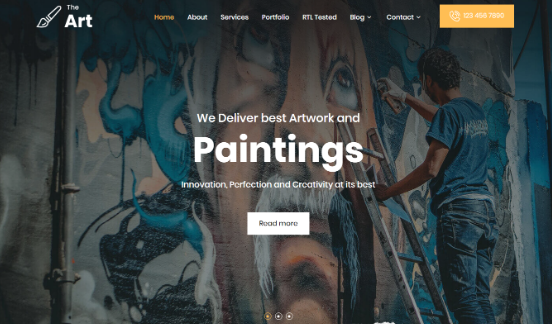 The Art comes with a lovely look and inspiring color combinations to nurture you with the best feelings and make you more creative in your web solutions.
It means you can use your imagination and creative thoughts to be put into work with one of the most versatile arts & craft WordPress themes and market handcrafted or handmade products, ceramic art, design sketches or graphic products, art or fashion studio or something more.
Use the themes Live Customizer whenever you want to change something in the theme but keep your site accessible to its users without having to activate a maintenance mode. They will never guess that you are tweaking the site from the backend in an effort to surprise them with novelties soon.
Sell unique designs and clothing, arts and crafts, handmade products or whatever you want to millions of online users, invite people to your next exhibition or presentation, encourage startup models to join you with one of the modern looking and glorious arts & craft WordPress themes called Modeling.
Not only those handmade product owners or artists who are techy will have a smooth transition to the new and e commerce based platform with Modeling, but also those you have never been a WordPress website admin.
The theme is well prepared to be beginner friendly and admin optimized so that anyone is going to enjoy a responsive and easy to digest, but strong and durable website builder.
Do you have an image of your web visitors clamoring to get their eyes on your multiple product categories and descriptions? Then you are welcome to make sure Toy Store has the capacity of making your dream come true.
Apart from utilizing the main body of the theme, you can make use of secondary widget ready areas as well by inserting important links to popular posts, social media profiles, contact details and much more to use the full potential of those areas rather than showcasing them with an auxiliary content that does not fit anywhere else.
Finally, your visually engaging and technically profy website is going to automatically readjust and reform to give your website's mobile users a better experience that complies with their devices and smartphones.
If you are looking for a complex solution for your art or craft based website to create it quickly and update it as per your wish, SKT SEO matches your essential needs.
You may alter its look to suit your own style, handmade products, thematic gifts, gift centric holiday atmosphere and more, as SKT SEO is customizable in terms of colors, fonts, images on the default homepage slider, gallery and album area, widget friendly footer, header and sidebar and much more.
With responsive and cross browser compatible SKT SEO, each and every single page of your site is going to be flexible enough to adapt to different screen resolutions to keep the legible look and feel of your web content, as well as the overall accurate structure of your website.
If the arts & craft is a topic that is near and dear to you, you are definitely going to love Spectacles. From smooth yet effective CSS 3 animations support to modern HTML 5 coding to guarantee your site's compatibility across multiple platforms and browsers, from creative structural solutions to Google friendly typography choices, Spectacles shares it all.
All the primary SEO and SMO tips and tricks have been exercised when creating Spectacles for you to enjoy the top ranking positions for your site especially when powered by different practical plugins and add ons.
If you are keener on sharing DIY video materials or tutorials to direct more attention to your arts and craft business, SKT Tube is what you will ever need.
Visually saturated and dynamic, SKT Tube makes it unspeakably practical for you to add video materials to the default homepage video slider or change the latter for another slider solution to market top videos and tutorials.
However, even the default slider comes with different variations and controls for you to find the optimal way of displaying your site's visual content.
Video shortcodes along with other shortcodes, font and color choices, widget ready areas and useful CTAs are also given within the theme for you to use them at any stage of the site customization and modification.