In this article, we are going to make a presentation of some of the best art gallery and antiques WordPress themes.
Precious nonmaterial values, crafted, painted or shaped by the eminent modern artists or prominent figures of the past are to be kept in security and be best presented to the future generations.
This being so, one of the best ways to turn every noteworthy and precious masterpiece, art work, painting or some collection is its reservation and manifestation in the online digital environment, which seems to be a profitable variant for many reasons.
First of all having your website to depict all the works and masterpieces of any artist will break all the geographical borders, letting the art gallery and antiques enthusiasts visit virtual exhibitions and presentation without being forced to overpass thousands of miles to see the relevant materials with their own eyes.
Apart from that, having a strong online presence will gradually affect the people's involvement in your gallery – related activities, subsequently resulting in boosting your website or blog conversion.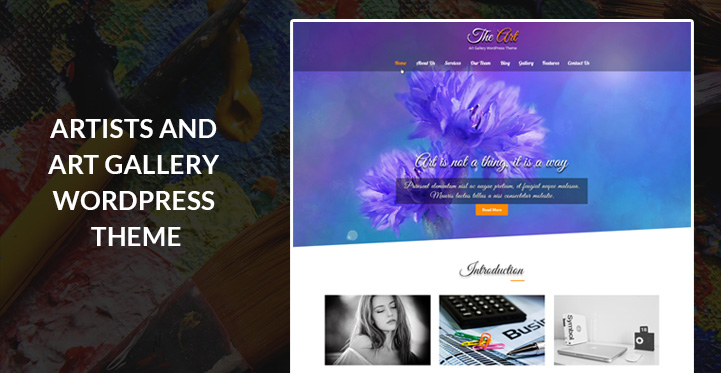 As reliable and very convenient templates with the help of which any artist, painter, designer or other art – related expert will have all the operational and functional tools at his disposal to proceed with the creation and development of his artist website.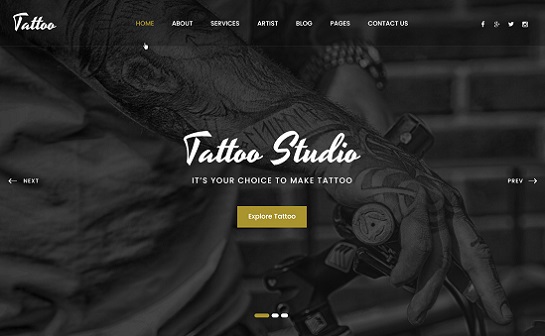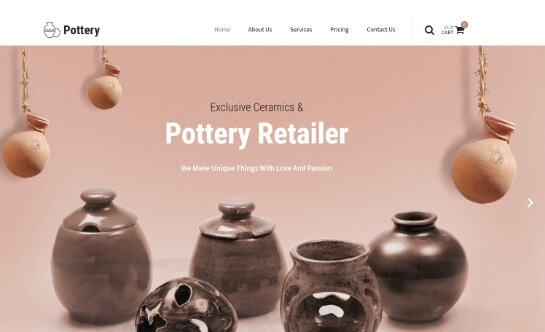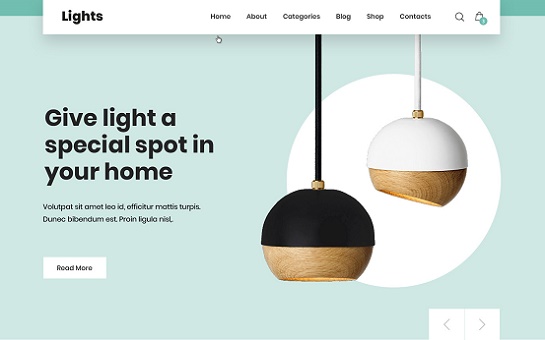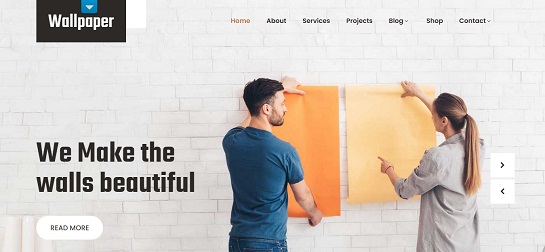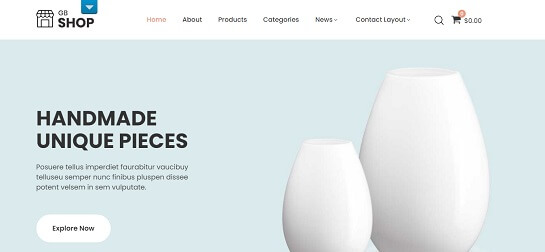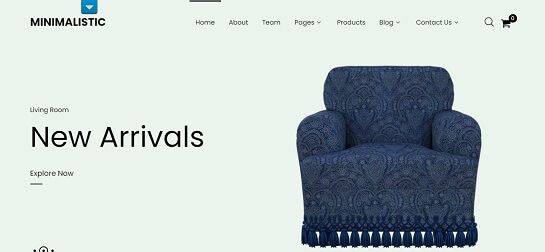 If you are looking for the best opportunity where you can showcase your portfolio or work online then Museum pro is the one of best templates from the list of art gallery and antique WordPress themes for creating artist websites.
Museum Pro is just the one that you need for creating a website as per your needs. By establishing a website using Museum Pro, an artist will be able to promote their services as well as their craft throughout the world.
This theme comes with the support of so many WordPress plugins that allows you to offer an overwhelming experience for your customers.
This theme is very easy to install and easy to use. That clearly means that a user doesn't need to have the technical knowledge to design a website as per their wish.
The main features included with the template are dependencies with the latest WordPress version, compatible with an android browser, IE, opera mini, Safari, Firefox, completely responsive, multiple layouts for blog and pages, and more.
One can say that PicArt is the most powerful and fully dynamic template from the antique WordPress themes list. Using this template you can create any type of portfolio, art gallery, artist or antiques-related websites.
Some build-in sections and pages are available for creating painters, artists, art galleries, and creative agencies so that they can get their best online presence in just a few clicks.
The template is most supportive with top page builders such as WPBakery page builder, beaver builder, Elementor, Gutenberg Editor, and much more.
PicArt is all SEO optimized properly so that you can rank your website better in Google and other top search engines. For good SEO the theme provides complete support to the third-party plugins such as Yoast SEO, All in one SEO pack, and more.
Here comes the compatibility with the WooCommerce plugin that can be used to offer different items related to your business niches such as handmade drawings, art store, portfolio, product design agency, and more.
If you are looking for an art gallery and antiques WordPress themes for creative professionals then Filmmaker is one of the good choices for you.
This template is basically created to focus more on the entertainment industry such as singing, dancing, acting, etc but it can be used for creative professionals too such as photographers, painters, and museums, and so on.
It comes with several premade sections and pages that can be used to launch a website in just one click. To showcase artwork beautifully to every person in the world you can create a portfolio section.
However, it supports the mega menu, SEO friendliness, user friendly, portfolio sections, and search engine optimized, and so on.
Easily you can modify the appearance of your website with the help of drag and drop page builder. No need to neither has to experience in handling HTML and CSS code nor need to write a single line of code to modify any element or content.
The FilmMaker has a responsive design and lots of shortcodes that make the customization part easier.
To follow a trendy design going in the web world you must choose a Photodock. This theme will work well for paintings, product design portfolios, art prints, crafts, poster designs, and much more.
To launch the website quickly the theme supports the one-click demo content importer option. However, you will be able to replace the content of your website very easily.
To support you with the customization process the theme comes with the compatibility of top page builders such as Elementor, WPBakery page builder, Gutenberg editor, and so on.
To help you in selling the products online the theme is supported with the WooCommerce plugin. the top highlights of Photodock are user-friendly, mobile-friendly, SEO optimized, custom shortcodes, third-party plugin compatibility, and much more.
The theme supports various page layouts but you can use it as single page template too to showcase complete details on a single product. Photodock is completely retina-ready optimized and responsive in nature which means your website will look best on every device and browser.
Banquet Hall Pro comes with a multi-page and single-page layout so that you can design your website as per your wish. The theme is also included with the slider plugins to highlight your main services. The theme has a very flexible option that ensures your website looks beautiful from every aspect.
It offers some of the endless options to style your typography and change the theme color. Because the theme is retina-ready optimized you will be able to create a professional quality portfolio and display it to the needy one.
You will find that it is one of the best templates available in the market. You have an option to use post format to showcase gallery and video content to make your online presence look like the more informative page.
The theme supports the latest version of WordPress; also it is Gutenberg ready, widget ready, the files included with this theme are JS files, PHP files, and CSS files.
If you are looking for the most colorful art gallery and antiques WordPress themes then Painting is one of the best options. Painting is created to provide you a wide range of options for crafting any type of website for your creative business.
Some examples where the painting theme can be used is an online portfolio, blogs, freelancer website, and so on.
It is fully eCommerce compatible. So if you are looking for a free plugin to install to get all eCommerce functionality then you can integrate the WooCommerce plugin. You can even go for its add-ons to get more functionalities and customization options.
A lot of different plugins also work best with this plugin such as slider plugin, SEO plugins, social sharing plugins, eCommerce, and page builder plugins, and so on. With just one click it is possible to set up a high level of functionality on your website.
SKT Tube is another template that you must choose from the list of art gallery and antiques WordPress themes. It usually helps YouTubers, or video-makers to get their business online but even if you would like to sell digital or physical items then also this template will be helpful.
It supports the complete social share functionality, typography set, multiple header styles, parallax transition, and more. With a predesigned template, the theme is very easy to set up. It also offers very handy user navigation and quick checkout.
You will get access to some modules that will allow you to add testimonials, contact form support, photo galleries, portfolio, and more in an easy way.
The theme is completely mobile responsive that makes sure your website is accessible from different devices. As well as the theme is completely searching engine-friendly that will improve your website's content visibility.
SKT Tube is a paid version i.e. premium that means you will be provided with 1-year customer support, software update, and complete comprehensive documentation.
If you are looking for an art gallery and antiques WordPress themes to set up an artist website then WoodWorks will help you to reach your goals. This is a powerful yet responsive template that comes with different layouts for blogs and pages to suit your requirements. Different pre-made page templates are available.
WoodWorks support the top page builders so that you can set up the website for any type of businesses including artist, art studio, tattoo parlor, craft, video maker, etc. It comes with the prebuild demo content that looks attractive and alluring to every device and browser.
The theme is also included with so many inner pages too so that you can explore more about your company. Thus the theme is powered by WooCommerce. The main highlights of WoodWorks are Gutenberg ready, browser compatibility, responsive layout style, well documented, widget-ready and more.
The homepage is actually dedicated to the wood works but it can be converted into a WooCommerce page where you can appreciate or sell canvas paintings, art models, brush works, replica, handmade work, and so on.
Another most responsive, minimalist, and modern-looking template is SKT Interior Pro. That is the ideal solution for creating a personal blog, journals, or websites for different niches.
The theme comes with so many options and minimal designs that will help you to focus more on content. The theme supports different content types such as video, images, text, and so on.
Different color choices are available plus 900+ Google fonts available to ensure that your looks distinctive on every browser as well as devices, and browsers.
The functionalities and features provided with SKT Interior Pro will make your website look more modern and up to date. The theme is fully supported with the latest software versions. Plus it provides a quick way to explore your website's content on the homepage.
To make your users comfortable while navigating your website you can allow them to access the website on their mobile phones too.
If you have set your mind to display your art through the internet technologies, consider the Art as a special and exceptional WordPress supported and artist related template to cater to any relevant activity and initiative.
This cleverly and smartly projected, professionally designed and composed, highly integrative and adaptive, very flexible and resourceful, the Art comes with stunningly worked out and stylized visual and graphical solutions to let you create the artist website of your dreams.
Built upon dynamic Customizer, the theme grants you with unlimited possibilities to modify your web appearance and preview the changes before they appear to be accessible for the website visitors.
The Simple is characterized as truly simple and lightweight, fast loading and performing, yet super functional and technologically saturated, extensively developed and stylistically powerful art gallery and antiques WordPress themes suitable for your antique store or some collectible manifestation online.
Neatly structured to have all the conveniently arranged theme sections and other areas to insert all the primary information and content, the theme also features ready to use homepage slider to showcase the most eminent works of you or your collection and keep the website visitor's focus on them.
Moreover, the slider is accompanied with several controllable effects for the best visual experience.
Specifically exercised for photography, design, portfolio, artist, collector, art gallery and antique – related websites, Design Agency Pro will impress you with its professional and sophisticated structure and performance.
As well as with a handy package of inbuilt options and controls to customize your artist website as per your notions and ideas and let the website visitor appreciate your efforts.
This creative and modern WordPress template is in perfect cooperation with the famous and dynamic WooCommerce plugin to make your website an online store and market to sell the samples of your exhibitions and collections.
Creativity, yet minimalism, awesome functionality and feature – richness, yet easiness and user – friendliness in installation and usage are what make Shudh as one of the top rated artist themes for painters, sculptors and craftsmen.
The theme has been created and coded in the way to be easy exercisable and customizable, allowing the website owner to avoid lots of tricky and complicated processes and tasks to complete.
This product is also totally responsive and mobile and device – friendly, so that your significant content will not lose its grandeur in any case.
With clearly defined and precisely drafted structure without anything excessive or irrelevant, with highly dependable and intuitive layout to work on, with clean and minimalistic design.
Naturo is what you will ever need to showcase all the noteworthy models and patterns of your art gallery or antique collections and setouts.
Armed with all the applicable theme characteristic features, Naturo provides you with accurately settled theme sections to display your profile, skills, achievements, portfolio and other useful details catering to your business, as well as blog area for any updates and news, so that your fans will be aware of any notable upcoming event.
Panaroma Pro is stunningly elegant and stylish, creative and interactive, polished and pliable, multipurpose and multiconcept, really engaging and expressive art gallery and antiques WordPress theme, which will make your artist website stand among many other online pages thanks to its majestic and exceptional look and feel.
Whether your primary goal is to find a template, which will be loaded as a ready-made product to be practiced, or you are intended to customize it and turn to additional plugin support for your website better appearance and functionality, Panaroma Pro will satisfy your needs in the most productive and time – effective way.
Themed and stylized with obvious feminine shades and touches, Girlie comes ready as an ideal content creation and management WordPress tool for every woman artist, art gallery owner and collector.
This high – quality premium theme features out of box theme customization and management tools to style the relevant website with diverse combination of colors, fonts, etc.
Shortcodes to arm the website with additional functionality and practical buttons, strong and secure HTML5 and CSS 3 coding, as well as compatibility with all the modern standards of the WordPress community.
Truly complete in every single aspect and part, Complete Pro is available in the marketplace as another strongly recommended art gallery and antiques WordPress themes, which has been installed by thousands of WordPress users and received their positive and thankful feedbacks.
This user – friendly theme essentially simplifies the process of the website building and management, so that you do not have to worry about anything in relation to the compulsory actions to make in order to keep your brand or art and antique collection at the height of the fame.