This time we are thrilled to bring the best alternative medicine WordPress themes to your attention. They can be a perfect match to each alternative medicine website or blog, medical clinic or institution, as well as other medical and doctor based profiles.
Alternative or fringe medicine practices are continually gaining traction throughout the world. It is the generalized name of the methodology than claims to treat or prevent from multiple illnesses.
And although the effectiveness of such kind of non traditional medicine has not been scientifically proven, the ineffectiveness of it is not a fact either.
Alternative medicine methods and practices are based on the experience inherited from different nations during many centuries and have a defined value. Only natural substances are used, which are not harmful or dangerous for the health.
If you want to easily present and market your alternative medicine therapies and other services, you have come to the right place.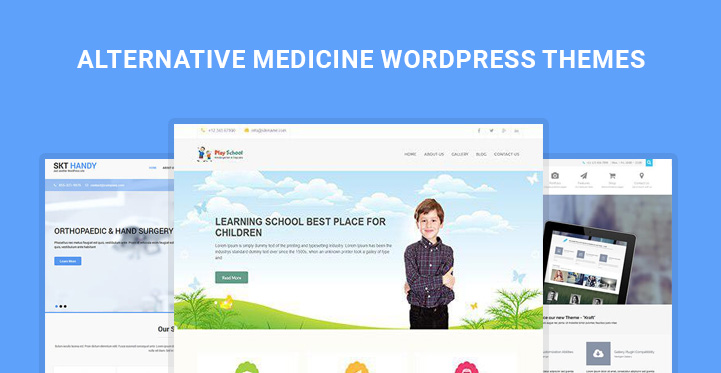 In this article we have compiled the best of alternative medicine WordPress themes as ready made platforms for your relevant business online. Expand your communication network with potential clients and give them your helping hand whenever needed.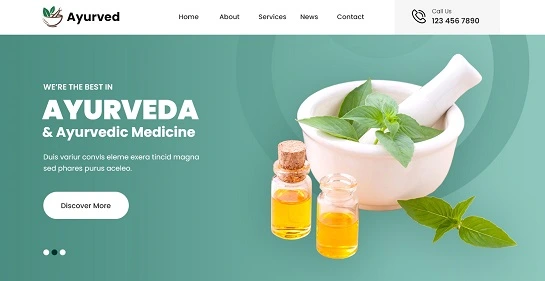 Medical Marijuana is by far one of the top rated nature and herbal, as well as alternative medicine WordPress templates to make the creation and management of your relevant website less of a hassle.
Well developed and maintained, frequently updated and improved, Medical Marijuana is truly perfect in all its appearances. Visually clean and elegant, functionally hassle and error free, this template will provide your web visitors only with positive emotions and trust toward what you are offering them.
From acupuncture, Ayurveda, homeopathy, naturopathy to Chinese or Oriental medicine, from chiropractic and osteopathic medicine to needle or body movement therapies, absolutely any kind of complementary and alternative medicine types can be well revealed through this responsive and mobile optimized template.
Split your valuable content and insert them into the pre enabled content areas and zones, arm the homepage slider with the most alluring images depicting your practice and encourage your clients to get in touch with you.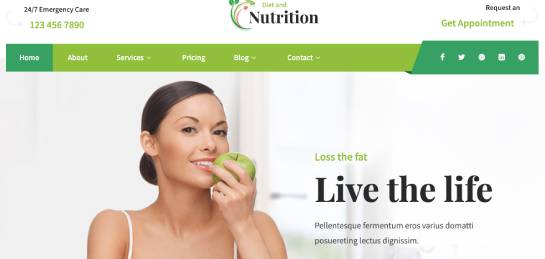 Diet and Nutrition is the next energetic and results driven, visually eye catchy and inherently resilient template to highly contribute to your traditional and alternative medical practices and not only.
This template is also convenient for learning and education websites and blogs, colleges, schools, kindergartens, as well as private tutors and centers offering their relevant services and learning groups.
The possibility of its full adaptation and convenient management makes Play School one of the highly recommended alternative medicine WordPress themes which are user and developer friendly.
For the sake of your convenience, it comes with an intuitive interface, highly functional platform with a diversity of customization opportunities.
From unlimited control over fonts and colors, homepage slider and shortcodes, sidebar, header and footer areas, you have everything you'll ever need to draw the attractive skeleton of your future template.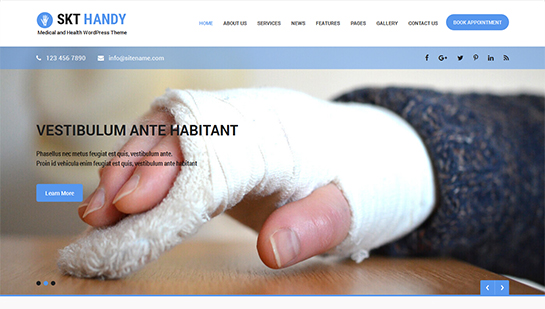 Handy is the next tried and tested medical based website tool to be as smooth and sleek in performance, as easy and lightweight in customization.
This template perfectly knows that your communication with patients and customers is of paramount importance. Therefore this theme is pre implemented with visitor optimized navigation and mobile usage experience, as well as contact forms available.
Hence, your potential patients will be able to quickly connect to you via their portable devices and smartphones while filling the required fields in your contact form and asking their questions to you.
Translation and multilingual ready, Handy comes packaged with responsive and mobile friendly layout, social media and blog integration for boosted traffic and social media engagement, page and post layouts, etc.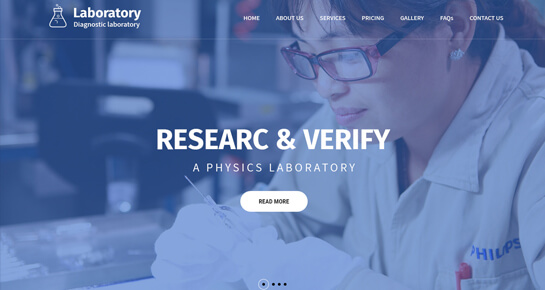 You will be knocked down by the ultimate functionality and inventiveness of Kraft. This template is exclusively built for pixel perfect and clean websites, among them any kind of traditional or alternative, medicine, clinic, hospital, dental, and neurologist, veterinary and other relevant ones.
Simplicity, seamless performance and flexibility in customization are the main characteristic features of Kraft making your life as a web designer a much easier that you would expect. Although this template is already well decorated and stylized to be modern and elegant looking, you are free to change it the way you prefer.
You can tweak to the theme's backend and edit the default color gamut, typography, animated columns and other content areas, insert social media links, add questions and answers in FAQ section and much more.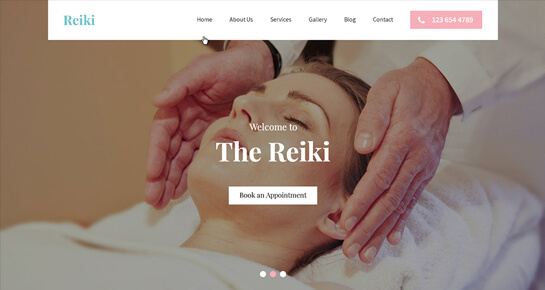 If you are looking for the golden nugget to get things flow, look no further than Reiki Pro. It is also among the premium quality yet pocket friendly alternative medicine WordPress themes to offer your non traditional or herbal substances, therapies, consulting services and more.
Grow the army of your patients and customers by becoming one of the easy to use and browse websites packed with valuable and trusted information. Building and retaining a loyal audience will be a breeze with this supreme quality yet easy to manage template.
There are tons of gallery and portfolio section choices for the visual content of your site, customizer controls to get everything organized and polished in a few simple clicks of mouse.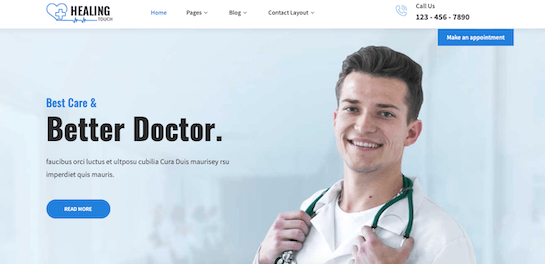 Healing Touch is the last strongly advisable tool among alternative medicine WordPress themes that can be a huge assistance to you in getting things smoothly flowing.
Secure and lightweight coding runs at the core of the theme thus making its operation much lighter and enjoyable both from the backend and the frontend.
Your site's face and the overall design is the first thing your site's viewers are going to notice and be guided by. Therefore, the designers of Healing Touch have done their best to make it as presentable and serviceable as possible.
However, you have tons of ample choices when it comes to creating a user centric face and look of your online profile with new shades and color palette.