A splendid collection of advanced WordPress themes that are created by extremely high precision to generate stunning features and advanced functional frame for any kind of website.
WordPress content management system jointly with its categorized templates has always struck the eye of everyone while being profoundly usable and flexible at its core. This platform is highly susceptible to any kind of digital occurrence based on every single niche and topic.
And while advantages of WordPress – based templates seem to have no termination, user – friendliness and intuition – based functionality across all the pages of your future website, accurateness and prevent-ability in appearance, as well as handy toolbox preloaded with tons of applicable elements are among the vital ones.
Let's delve into the best examples of advanced WordPress themes that are general – purpose in nature and truly resilient under any stipulation thanks to their functional saturation and controls full to the brim.
Establish your future website right from the start or rebuild the existing one to give freshness to it with the help of any of the below – suggested themes, sharing the best qualities you'll ever need for near – perfection look and feel of your digital trial.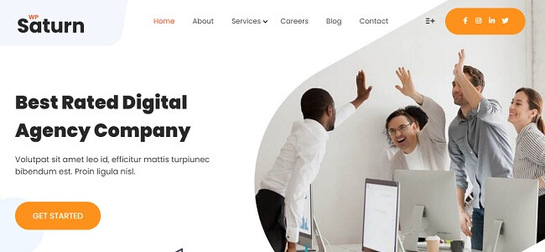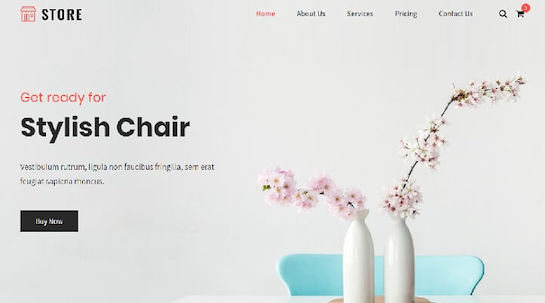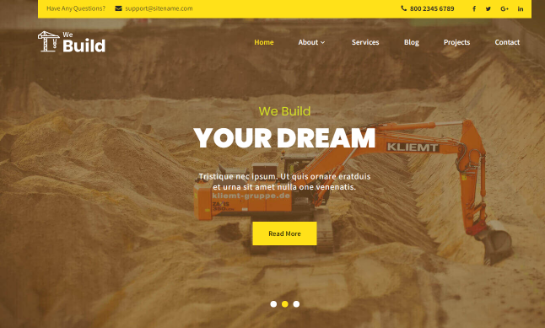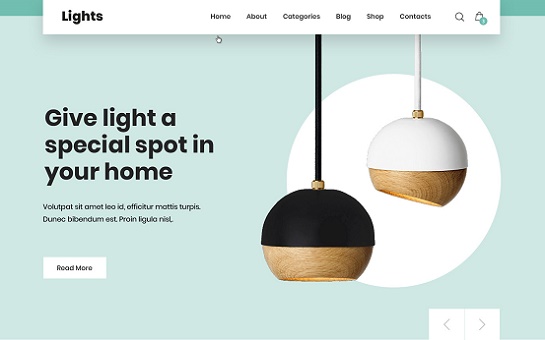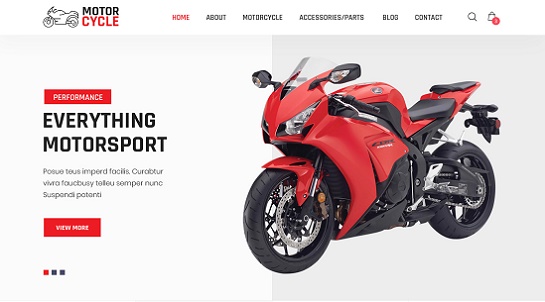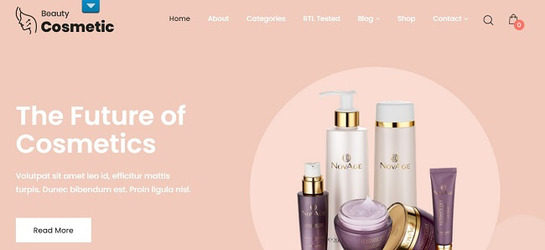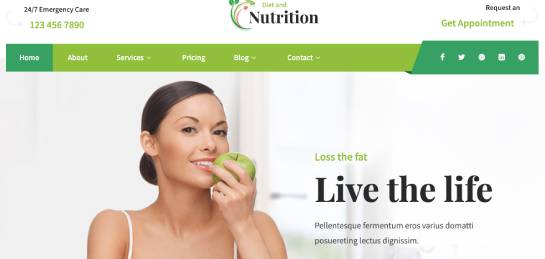 Diet and Nutrition appears as the next top – notch and inherently engaging, motivational and touchy production. It resulted from a hard work of long months and reflects a balanced correlation between simplicity and lightness on the one hand, and contemporary coding and graphical solutions on the other.
Hence, your next online project pertaining to healthy food, diet and weight loss programs will twinkle with responsiveness and cross mobile compliant form, ecommerce – inclined digital practice by the application of WooCommerce, SEO – friendliness to target users through search engines, as well as striking correspondence to all the other major standards itemized by the modern WordPress codex.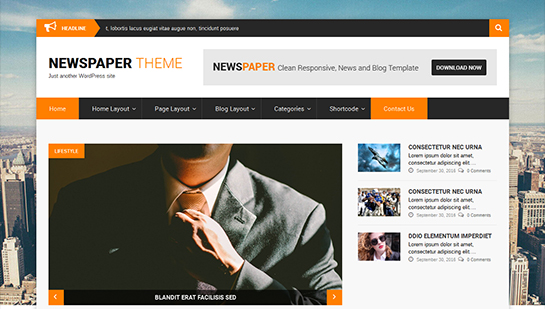 SKT NewsPaper Pro is newly launched and fresh – faced, dynamic and zealous product of SKT Themes origin ready to serve as a solid foundation for any e – press, magazine, journal website or blog.
Bundled with a wide array of modern features and options, including lots of customization and management options, prebuilt shortcodes available for simplified process of content setup, diverse page and home layouts to choose from, handy packages of Google fonts and icons and much more will give your website a huge push to gain momentum in the shortest period of time imaginable.
Transform all your endeavors into tangible results and establish your realm easily with a fantastic furtherance of Complete Pro, that will never leave you to stand alone, even if you are non – techy at all.
Power – driven to touch up completeness and generality in every single facet, this top – rated and multipurpose template in our list of advanced WordPress themes is thrilled to bring you truly controllable and even extendable framework to undergone all the required modifications or to better its functionality with the support coming from diverse compatible plugins, including portfolio, shortcode, WooCommere, xTranslate X and other plugins.
To put it short, Complete Pro is irreplaceable whether you are going to use it for personal or corporate needs and objectives.
In case you want to tap into the world of marketing, electronic trade, industry, construction, online consulting or any other relevant business easily and effectively with the costs that are reduced to the minimum, look no further than Shudh Pro.
Inspired by the touches of minimal web design, this template lets pretty much white – dominant space for stressing your high – quality content across your pages.
This light and simple, yet inherently functional and spectacularly business – like website solution among the advanced WordPress themes will energetically put all your efforts into unique form and content and will grant you with totally easy to navigate, smooth to go through, responsive and error – free web basis.
Your website of any denomination will be much appreciated and valued by every single client and customer browsing your website for the relevant service, product or other needed information.
This pro – quality and vastly exercisable, smart and intelligent template has been projected with comfortable theme backend in the author's mind, so that every single webmaster or admin will take the casting vote in all the decisions with respect to the interface and inner workflows of the website.
Drive all your digital intentions and plans into vision and let all your multi – device users enjoy your content and images anytime and from anywhere across the globe, show off all your multi – service or product profile in the theme sections and areas in a precisely – scaled form to lead better results for future.
Flaunt your professionalism and gigantic experience in the respective construction, industry or other spectrums with ease when running your website on the basis of Construction Pro.
This exceptionally thriving and challenging toolbox will for sure turn heads with its serious and credible visualization and impeccable structural skeleton, letting each and every person interested in your profile scan all its content in a matter of seconds and without crumbling anywhere in your digital field. A
ll the compulsory touches and features, that every contemporary and presentable sample of advanced WordPress themes should certainly share are taken care of, be it responsiveness, animation – based theme structure, fast – loading time, shortcode inclusion or HTML5 and CSS3 modern coding style.
Accommodated between awe – inspiring design peculiarities and award – winning functionality, SKT White Pro is one more WordPress – based template, which has been checked for its stability and precision, ready to serve you a lifetime.
It is another affordable way to get your website off the ground and take it to the next level of popularity. The responsive and integrative, extendible and plugin compliant theme comes integrated with a bulk of optimal features and controls to make your content creation and display processes much easier and beneficial.
If you were looking for run of the mill themes, then you should be fine going ahead with any platform but if you need something out of the ordinary, in which case, you need to base your website on a WordPress platform.
The fact remains that WordPress is one of the most flexible platforms there is and more importantly, it comes loaded with all these advanced WordPress themes that are resilient, robust and 100% responsive
This makes your website stand out for all the right reasons. Granted, you may find the process of setting up your website a little hard but then again, with our checklist, you should not have any issue.
Most of our advanced WordPress themes have been coded by experts and are niche specific. But each theme is also multipurpose that make them a delight to use as well.
Most of these themes come with a precise layout that is aesthetically pleasing and more importantly, each of them come with multiple built in templates that are completely customizable as well. If you are still not sure which one to choose for your website, then do read on.
Simplicity: It is always a good idea to go in for simplicity, when choosing a theme for your website. Most of the themes come with complex layouts, lots of features on the front page and while on the outset, it may seem good but the fact remains that customers can get easily distracted by flashy layouts.

You need them focused on your content and more importantly, on the call to action, and given this, you may want to opt for a simpler and minimalistic theme than a complex or gaudy one.

Avoid fixed width layouts: One good reason for you to want to avoid themes with fixed width layout is the fact that your users cannot access your website with complete functionality when viewing the same through mobile phones or other devices such as laptop.

That's why you need to choose themes that are 100% responsive and have been pre-tested as these themes have been.

Check for compatibility: The fact is not all the themes out there are compatible with all the major browsers nor are they compatible with third party plugins.

It goes without saying that you are better off avoiding such themes and that's yet another reason that you may want to pick out these themes as they have all been pretested for their compatibility with major browsers as well as third party plugins.

With the help of these plugins, you should be able to provide your customers with better functionality.
These are some of the things that you need to be on the lookout when choosing a theme for your website. Make sure that the theme you select is completely customizable so that you can customize the footer, header, layout, font and even the various page elements as you see fit.
With the right theme, you should be able to increase your customer engagement, drive more traffic to your website and even boost up your SEO rankings.