This article showcases things you should know about website design considerations
Websites are quite significant in making your business popular as it helps in making people aware of the new services, that have come up in the market.
Making investments for structuring a new website for your business, be it small or large is quite overwhelming and a daunting task, as a lot of things, are essential to consider.
Since it is the place where the customers are going to visit to know in-depth about them, about your business, and you as well.
If structured properly, the websites act as a lead generating machine, which helps in converting the web traffic to quantifiable conversions.
In case you skip the mark, then it can take a huge toll on your website, and more importantly on the website and you have to continuously keep on fixing it, which will eventually end up consuming your time as well as money.
As the business owners are aware of this fact, and the potential threats that are connected with the development of the website, they try to make website design considerations to get rid of the threats connected to the projects for website development.
You can certainly consider few steps regarding your website, and before structuring for your business, which will eventually lead to the successful growth of the business.
Know about the primary users
It might seem surprising, but a lot of website projects are mostly completed without properly analyzing the user profile.
If you want to make a website, that fulfills the needs of the target audience, then you have to first understand, which particular product or service they are looking for on your website.
It is quite common for businesses to have various primary user groups. A website that is made for a doctor's clinic, for example, would choose patients as the main audience.
But, if other professionals of the clinic access the same website then, they must also be taken into consideration as the primary users too.
If you are looking forward to website consideration in 2020 then, first point out the user audience, and find out why they visit your website before consulting any website design and development company.
Make the website mobile friendly
As people are becoming more prone towards their cellular devices it is important to make the websites more mobile-friendly if you want to get a huge amount of traffic for your website. This is considered one of the most useful website design considerations.
As about 51% of the world's web traffic comes from the cellular devices and making any website responsive to mobile devices can only bring huge loss for your website.
Make sure that the design you are choosing for your website is properly optimized for how the various elements, that are necessary for your website will look on mobile screens as most of the visitors will access it from small screens.
Related Post: Website Design Trends That Your Business Should Not Ignore
Enhance the visual brand
If your company has recently changed its logo or the color scheme, that you use for branding your company, whether you have the visual guidelines documents for branding.
These are the few things, that are necessary to consider if you are planning for website design considerations. The clearer and contemporary branding you make; your website will become more appealing.
Therefore, make sure that the team that you get for developing your website will not be responsible just for a brand identity for your site.
Design the site for proper scalability
As a part of the website consideration in 2020 try and avoid the mistake of structuring the website, which has just the potential to meet the present needs.
Most of the business organizations spend a huge amount of money for structuring a website just for the present, and so that it can fulfill their needs for the time bring without realizing the future needs.
Therefore, it is crucial to keep scalability at the first in the list. Things like SPOF or Single Points of Failure are very important if the website that you are looking forward to make will be able to fulfill all the requirements for your business in the future.
Make a balanced budget
Before you jump onto the making of the website, make sure that you have an effective budget- which helps in providing a sort of reality check for most of the business owners.
A proper customized project for building a website costs approximately $10,000. This can either increase or decrease depending on the website project, number of pages, template design, etc.
Related Post: Tips on Using a White Background in Website Design
Proper communication with the customers
Your website must have the capability of connecting with the target audience for whom you are making it, and they are your primary concern.
Asking few questions to yourself such as 'how the customers can connect with me, who will be responsible for making the connections to the different clients' etc. can help you in the effective designing of the website, that will support your business.
Choosing a proper system for content management
If your business had a website earlier, then quite obviously you will be comfortable with the CMS, which you use at present.
Alternatively, if you are tired of using the CMS and want to get something new, then you can use WordPress, as it is quite user-friendly, and the designs can be easily customized.
Also, it is important to understand, that different businesses face different problems which is necessary to solve and the CMS that will solve your problems might not be helpful for others.
WordPress CMS is one of the popular ones you can try.
Include CTA
Nothing acts better than CTA or call-to-action for every page. In case you don't know about CTA, then it is a question that helps in inspiring and motivating the visitors of your website for doing any action.
It is a golden rule, that atleast a single page on the website must include one call-to-action, which helps in making your website popular.
Try to include social proof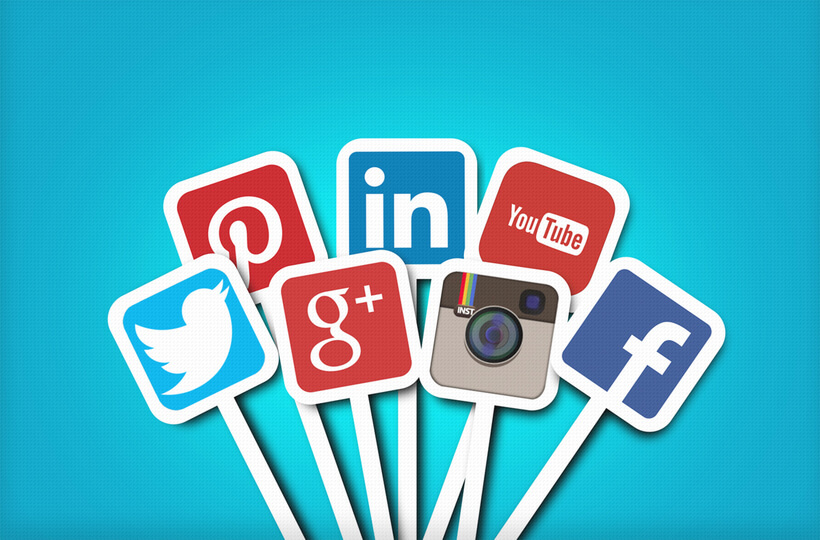 Social media is considered one of the significant website design considerations of online marketing, and if you include various social proof for the contents of your website, then it will help in improving brand loyalty.
Also, this will provide the visitors of your website to effectively support your business.
Establish proper roles
Your project can get into a huge mess if you do not make your staff members ready and assign their roles first place even after following the tips and tricks from another website such as collecting the necessary information for the content of your website, finishing the guidelines for branding, etc.
Hence, these are a few of the things, that are necessary to consider before you plan to build a website for your business for the year 2020.