A lot of hard work and skill goes into developing a website, from functionality and appearance to navigation and coding integrity. It is important to create a website that is not only catchy but also user-friendly.
To stay relevant and relatable to the general public, it has become necessary, now more than ever, to develop an online presence. It doesn't end there, either.
Website design and development involves working together with professionals to produce websites located by search engines and appearing on the top and engaging customers.
This consists of a lot of work and can be taxing. Do not worry! Read on to know the crucial factors that go into the making of the website.
Domain and Host
One needs to find a domain name that is easy to catch, remember, and spell. The domain name should be accessible to the users and should reflect the brand's goals and identity.
If all these factors are given due consideration, the website will garner more users. When comparing hosting packages, it's vital to consider the nature of your website and business.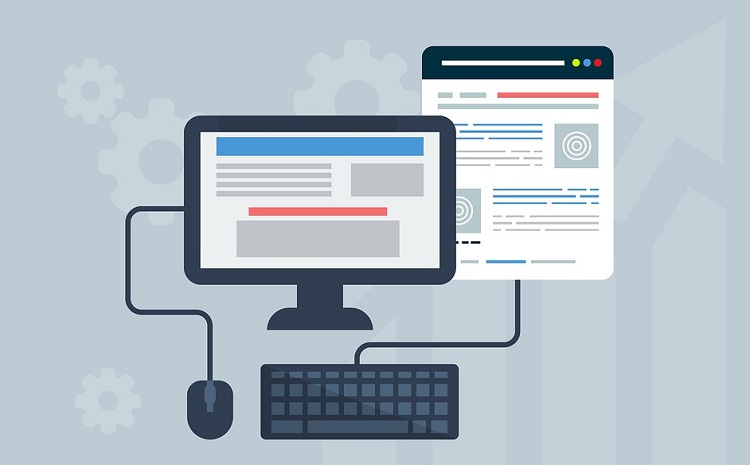 Clean design
The most important factor of any website is how a user perceives it. That makes it all the more essential to create a clean, easily understandable website and have subtle designs.
It needs to be appealing but cannot over the top. The website developer needs to developing a website where the user can focus on the quality and focus on the content instead of being distracted by unnecessary graphics.
A well-thought-out color scheme
As we know, colors evoke different emotions in any person. They can produce happiness, calmness, or even frustration and irritability. Hence, it becomes essential to choose the color scheme of your website carefully.
The thing to keep in mind while choosing your color schemes is that it should go with your company's goals, target audience, niche, etc. So one should spend a reasonable amount of time researching the best color options and decide on a final color scheme.
The functionality of the website
Is your website functional? Are the feedback forms, surveys, and contact forms working? Is the security feature updated? Are there any broken links?
All these factors are essential, and a website lacking in any of these things might prompt the user to leave.
Navigation
A new customer might come and immediately leave if the website's navigation is confusing, tricky, or complex. Before going online, a website developer should conduct an in-depth review of the website as a new user himself/herself.
This would give them an idea of what is working and what is not. Adding a site map may significantly improve this aspect and help the user navigate relatively easily. This would also decrease the loading time and make your website appealing in all senses.
Usability
Easily accessible and easy to use and comprehend websites garner a higher customer interest than those that don't. For this to be possible, the developer should make sure that the service information is clear and the product is displayed clearly.
Making sure that your contact information is clear is another vital tip to know. Your website should clearly show the way to further interact with the website as well.
Website should be compatible with multiple browsers
Over time, the number of internet browsers has only increased, and with technological advancement, it will continue to do so.
Your website needs to be reachable from multiple browsers, and you need to make sure that it is properly loadable in all browsers. If this important factor is not kept in mind, a large chunk of your customer base may be excluded.
Mobile Sites vs. Responsive Sites
Research and statistics show that usage of mobile phones to conduct online searches has significantly increased over time. The growing number of mobile users has to be taken into account while developing a website.
Brands and businesses need to make sure that the website is accessible from both desktop and mobile devices.
Captcha Tests
Captcha tests differentiate humans from robots and are essential to make sure that only humans can use your website's sources.
Omitting to do so makes it very inconvenient for the users, and that is the reason why businesses and brands receive spam in their contact forms and comments.
Adding these short tests ( clicking on a box, choosing from images, writing numbers or letters ) will save your company a lot of time and money.
Final words
Hopefully, following these tips will help in website design and development, and the developer can smoothly put the website online, grow their businesses, and garner tons of customers.
The only thing that should be the priority of the developer is the interest and convenience of their customers and users.