These days the competition is at its peak. Everyone wants to do their best to beat their rivals. If you need to do better in your niche then it is important to learn some good marketing tips to improve your sales.
Sometimes, you have the best value products that people fall for, but you have no marketing skills such as leadership, lack of knowledge, marketing tactics and more to get profits that you need.
So, here we have round up 7 powerful marketing tips to boost your sales that can turn your steady growth into a rapid state by improving your sales and ROI.
1. Focus on selling profits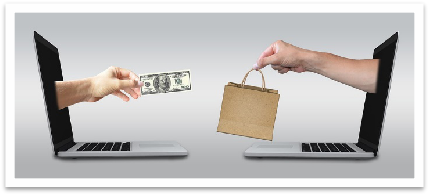 Marketers most often believe in selling products rather than profits. However, it is easy to say the marketer's motive is only to have profits, but when it comes to getting large profits, selling of profits can be a good option.
Selling products in the market and approaching customers to buy your product is a quite daunting task. Moreover, selling the products in the market is more challenging when you have competitors.
So, now the point is you need to do focus on selling profits as well, this attracts more buyers. And to do this, add more value to your selling prospect and make your communication more perfect.
2. Do not go with the same boring sales tactics
Maybe you heard this fact "Work smarter not harder". This means you need to work smarter that can give value to your customers.
In other words, work where physical efforts are less in convincing buyers. Might you are doing a lot of market research to prepare the best, but make sure you are not adopting the same things to boost sales. This may offer you little, but not that much as you are expecting.
If you are doing calls, messages, and sending E-mails for a long time, then just think once. Are these tactics working? If you think they are, so go ahead.
If it is not, so what are the reasons? Do better with it. Try to make your calls and messages more impressive, so the buyer wants to buy from you.
3. Do Market Research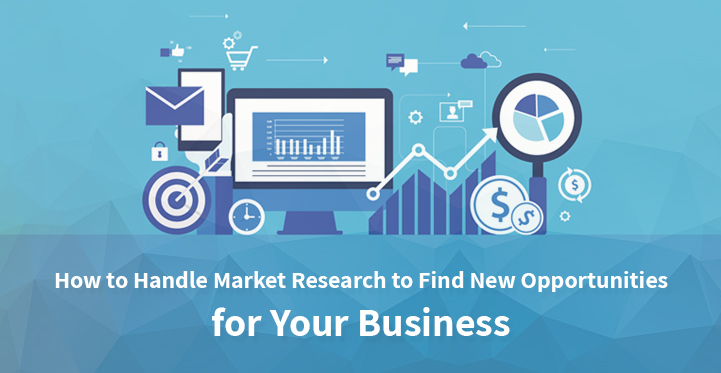 Handle Market Research for new business opportunities
You can't reach the organic traffic until you do not know what your audience is. To know and target the specific audience for better sales, then performing market research is a good option. You know that the audience is of different types.
Therefore, you need to look for the audience and learn about what they are searching for to reach out to them.
If you need to make your sales better then deliver them what they want from you. So, before reaching out to the audience, make sure you know what customers you are going to converse. The approach is to make your response to customers impactful which works best for you.
4. Go with Social Media channels
Social media is on hype these days. It proves as best Marketing Tips to Improve Your Sales. Therefore, to get strong leads, using these channels can be a very effective way to get ROI and a high conversion rate.
To boost traffic and enjoy the greatest features like traffic, website performance, and more you need to add visual data that offer the endless experience to your reader. With these social media platforms, the user feels more connected with your updates.
Hence, this proved as the best platform to build a strong brand image among audiences.
5. Focus on delivering the best service
If you have the best products that customers are looking for, they will buy from you. Once they will buy, they retain with you as customers for a long time.
Only when you will deliver them what they need as in the best quality of product and with great customer services. As a marketer all you need to make your customer satisfaction better after delivering them a product.
Hence, this increases your brand performance. Moreover, with satisfied customers, you can enjoy more leads and ROI. This is proved as the strongest Marketing Tips to Improve Your Sales.
6. Offer attractive deals
To get some large traffic to your website, one of the proved and tested techniques is to give your customers attractive deals or exciting offers so they feel profitable to deal with you. Adding some flat discounts, attractive bonuses, and more. So, how do you use these offers?
Let us discuss below:
Free gifts
It's overwhelming for the customers when they get free gifts or packages to do some more shopping. Well, nothing is bad in it. As a marketer if you reward your customers after purchasing they would like to shop from you and even give you more customers.
This feature applies to both lands based and online markets. With these packages, you will get great customers that can offer you strong lead and make it easier for you to enjoy the great advantages.
Coupons
With attractive coupons offers you can attract thousands of customers that can help to generate strong leads. You can share your coupon on social media channels to get customers from different regions.
Moreover, with impressive ads and advertisements, the customers feel for your product and offer leads. Make sure you are doing best then your rivals to enjoy better ROI.
7. Work Beyond your rivals
Undoubtedly, to get leads you need to do super best than your customers. However, the products are the same and quality too, but how you present the product in the market is important. You know your rival is doing best and enjoying higher ROI.
You need to come up with attractive deals, great products offer, and other favorable approaches that work best then your rival schemes.
Be smart and professional in your work and beat the competitors with mind games. Make sure one thing, you are delivering your customers what you have promised them. Otherwise, this works as a penalty for you.
Wrap Up
To enjoy higher ROI, leads, and sales. All you need to work on your marketing techniques so, you will get more customers. Follow the above Marketing Tips to Improve Your Sales and feel the change.