Market research is not something that's new, but one that has been heavily utilized by companies and organizations alike to cross-promote their various products and services.
As hard as it may be to believe, the process of cultivating user preferences, likes and dislikes started around 1920s and since then, the modality has not changed much except for the format.
The premise is the same as companies would want to use the market research to tweak their various campaigns to target the demographic better. Check out the rest of the article to learn more about market research and why it makes sense to do your market research before starting a business.
Why market research is essential?
If you are running a company or an organization and looking for an effective way to promote your products or services, then it is essential that you invest some time and money to get the market research done, well ahead.
This is one of the reasons why some of the top companies from Intel to Coca Cola invest millions each year in market research to determine the current trends in the market.
This would allow them to gauge the current market and in the same time, enable them to find out what their target demographic prefers as well.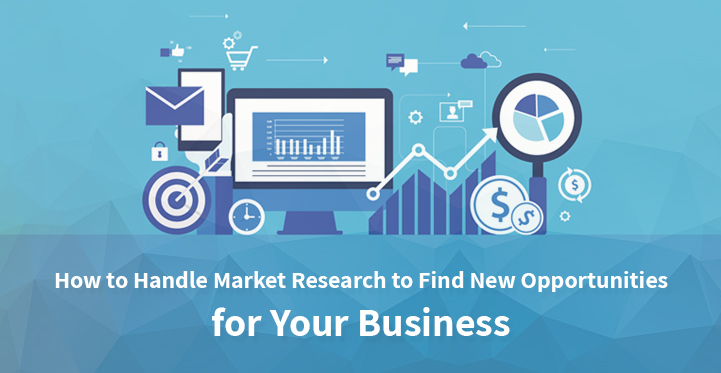 This information is invaluable as it enables these companies to develop similar products/ services so as to target the public better, and that is why these companies do their market research before starting a business or developing a product.
What you need to remember is that market research is not just for established companies but even new ones, as it enables you to learn more about the market and in the process, discover new customers and better and effective ways of reaching them.
What is market potential?
You may have come across this particular term quite often; market potential for a particular product/ service is a gross estimate of the overall demand for the same, in any market at any given time. Companies generally utilize these metrics to gauge the demand for any particular product before they head into full scale production.
Market size: Before developing a product, a company would want to know the market size which is nothing more than the total sales of all their competition in the field. This should provide you with a gross of the total market and that's what you would be targeting.
Market growth: This is fairly easy to determine but remember that global cues can have an impact on the same. You need to look over the last 5 -10 years to determine the average growth and if the growth had faltered for any particular year, then you may want to know why. This is also why you always do your market research before starting a business.
Competition: You need to assess your competition and price your product just right. This particular metric would enable you to remain competitive.
Target audience: you need to know who your target demographic is going to be and do all you can to get a better read on their consumer behavior. This will enable you to determine if your customers are going to be repeat customers, their general preferences etc.
Define your goals:
It goes without saying that if you want your market research to be effective, then you need to finalize your goals and then do your market research before starting a business.
Market research is a serious topic and one that enables you to gather valuable data but for you to use the data effectively, you first need to determine the purpose of the research itself.
For example, if you are planning to launch a new product, then the purpose of the research would be to learn more about consumer behavior and what it is that they want. But if you want to increase sales, then the purpose would be to learn about new areas, to tap into the market and so on.
Market research methods:
There are two different methods that you can use to learn more about the market, qualitative and quantitative.
Quantitative research: This is fairly easy as this part of the research utilizes numerical data only; for example you can use quantitative research to accurately determine the growth rate of a particular product over the last few years.
Qualitative research: Qualitative research is mostly used for gathering information on consumer behavior and is dependent on both verbal and written communication form consumers to various surveys.
This type of research lets you know whether a consumer, belonging to a particular demographic would likely be interested in purchasing your product/ services.
For example, when you do your market research before starting a business, one of the first things that you would want to get a read on is to learn more about the demand and consumer behavior.
Increase your branding strategies:
Once you have a clear picture of the market, you may want to launch your product and at the same time, undertake several campaigns that enhance your branding strategies.
There are several marketing campaigns that you can undertake but you need to remember that each of these, must result in building up your brand, like the cola drinks to the point that they are eponymous today.
Tweak the product/service:
You may also want to survey a product/ service after it has been launched. While it is essential that you need to obtain your market research before starting a business, it is equally essential that you follow up on the product, after its launch.
You need to find out how your target market is viewing your product and whether you need to tweak the same. For example, if your current market feels that the product is overpriced, then you may need to lower the same to a more reasonable level.
This is precisely why you need to do your market research well in advance of the actual production and launch of a product. And with the right market research, you should be able to tap into new businesses and new markets, opportunities, more effectively.