When it comes to websites, one of the reasons that some websites attract more users than others happens to be on account of the fact that the content they carry is outstanding. But more importantly, they provide their users with a better user experience than most – this is what most web owners miss out on.
The fact is that a better user experience coupled with some outstanding content would likely result in return visitors and a jump in online traffic as well. This is why it is important to run usability testing periodically as that should clue you in as to whether you need to tweak your website or not.
Here are a few things that you may want to pay attention to, when it comes to improved UX test.
1. Content is king:
Granted that when it comes to improved UX test, most web owners tend to think of in terms of improved load speed, navigation and more but very few of them tend to pay attention to the content itself.
The fact is that content is equally important when it comes to UX and you can even run usability testing, and you should find that your website improves its performance with some outstanding content.
It is a fact that strong content provides a positive user experience for all users and that is all the more reason for you to want to work with professional writers to develop unique, original content for your website.
Good quality content can help get the information across to your prospective leads and this in turn can help boost your conversion rate as well.
2. Long posts do not work:
Often, inexperienced writers and new web owners publish long posts, with the aim of impressing the reader. But more often than not, this has the opposite effect with users often losing interest in reading the content after a few lines.
You can even do some usability testing on your website, and you would find that the same would point out long posts, as one of the causes for some lousy UX test. Instead, you may want to opt for short posts, the sort that engages the user's interest and keeps them engaged.
3. Understand your audience:
If you are trying to improve the UX test on your website, running usability testing on your website alone is not going to do the trick. You need to publish content that the online audience can connect with and which is why, it is essential that you have a better read on your target demographic.
It is vital that you understand your audience so that you can develop and publish content that they would most likely respond to and this should help boost the user engagement on your website. When it comes to improving your UX, your audience must feel that your content has something of value to offer.
That is why it is important that you develop and publish value-add content, the sort that can help you connect better with online users.
4. Create a compelling voice:
When it comes to usability testing and improving the UX experience for your users, you may want to develop a compelling voice – the sort that can help prospective leads into actual customers.
And one of the ways to make that happen is to develop some trust and credibility. And the challenge is that it can be hard to establish the same with online content, which is all the more reason that you need to publish content that's compelling. And the best way to make that happen is to post specific posts that offer something of value to the users rather than a generalized format.
5. Comprehensive analytics: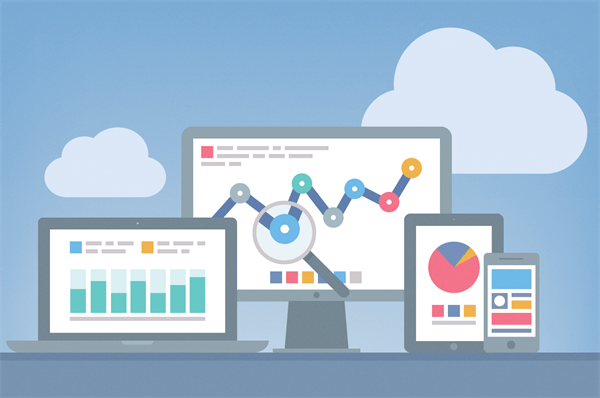 one of the best things that you can do, as far as it comes to improved UX is to utilize comprehensive analytics. Using comprehensive analytics on your website should enable you to understand user behavior and in the process, enable you to improve the performance of your website.
These analytics will enable you to understand user behavior and in the process, enable you to find out what content works better for your website. For example, Google analytics can provide you comprehensive detail about your visitors, from where they are located, what content they react more to and in short, it should help provide you all the information you need to glean insights.
You can utilize this information to streamline your website, tweak the content and in short, improve the UX test experience for your readers
6. Call to action (CTA):
it is important that your web content features call to action buttons that can enable your users to easily get the required information that they needed in the first place. A call to action button often engages the user to follow through with a specific action and in short helps improve the user experience as well.
But remember that it is never a good idea to plaster the CTA buttons all over your content – instead just post them strategically. For example, posting a CTA button at the start of a post is a moronic way to go about it.
Instead you may want to choose to place the CTA button midway or towards the end of the content for at that point, the user would have read enough of the content and would be able to make a decision. And by employing strategy over the placement of CTA buttons, you should see a jump in your traffic as well as an improvement as far as UX is concerned.
These points and suggestions listed here are in addition to the usual advice which usually consists of improving page loading speed, to navigation.
The fact is that all of these are important and if you are serious about improving the UX test of your website, then you will take these tips/ suggestions seriously and act on the same. Remember, at the end of the day, an improved UX experience can go a long way to enabling you to rank higher.