Gone are those days when women were considered as the weakest sections of society. Women are now equaling their male counterparts and breaking all the stereotypes that society imposed on them.
They are equally contributing to the tech world and the ERP solutions are the best proof for this. ERP stands for Enterprise-Resource-Planning. It helps the startup businesses to collect data and analyze them for regular movements.
It helps in integrating various business processes for optimizing workflows across the various departments in the organization. ERP software has now emerged from being a mere inventory management software to encompassing myriads of the back office and front office operations.
Therefore, it is a much talked about topic these days and women are playing a pivotal role in bringing in revolutionary changes into the tech world. Here is a list of some of the top women influencers that can be an inspiration for many of us.
Top Women Influencers
This is a very popular name that you can find on the internet when you search for top women influencers in ERP. Cindy studied in Boston University and later on at Merrimack College and obtained a degree in Applied Science.
Besides being the founder of Mint Jutras- a research-based consulting firm, Cindy has many other accolades attached to her name. She is a renowned author with hundreds of magazines and research documents published under her name and also a full-length ERP optimization book.
Before founding Mint Jutras she was the director at Aberdeen Group, where she surprised the world with her valor in conducting a survey-based research on Enterprise-Resource-Planning. She is a tech blogger and has published numerous papers based on ERP researches.
She is another popular name in the list of top women influencers in ERP. In her early career, Lisa Crawford was a business analyst working in the Harvard Bioscience department providing technical support to the manufacturing companies on CRM applications for a continuous 30 years.
Now she owns a firm Crawford Consulting where she is the Project lead helping clients with new ERP implementations. She had a successful career throughout with her dedication and willingness to work in the tech world.
A marketer since 1999, Anya is now the marketing director at CAL business solution. Her onus lies in simplifying the marketing mechanisms. She keeps content marketing at her gunpoint to get things simplified and to reap the maximum benefits with the minimum investment.
She is also the co-founder of CRM and ERP blogs which are the two distinct platforms where thousands of technical writers across the world hover around to share their views.
4. Sara Angeles :
Sara is a business reporter and uses her writing skills as her weapon to rule the tech world. She has tried numerous lucrative career options but writing about business and various software has taken to her fancy.
So now she is a renowned tech blogger focusing mainly on small business enterprises and how they are implementing CRM software. Soon she became a famous face on Yahoo news and Fox business with critics following her reports on CRM implementations.
5. Anita Campbell :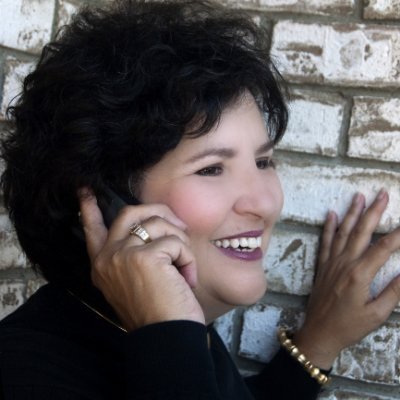 Anita is listed amongst the top women influencers who are into entrepreneurship. She is the CEO and founder of Smallbiztends.com. This is a platform that allows small business owners to write their heart out about their businesses, the problems they are facing and how to come out of those problems. This platform gives opportunities to various tech bloggers to share their views on implementing CRM software and how CRM can help small businesses.
Barbara started her early career as an accountant and she had a passion for designing. Soon she developed a knack for technology and left both her accounting career and passion for designing to become an ERP consultant.
She followed her dreams and went to pursue a degree in MBA. Now she is working as a consultant in Birtech solutions.
A specialist in ERP solutions, Lisa is currently serving the LMA consulting group as the President. Her focus is to help vendors to elevate their business performances. She was ranked amongst the top 46 Supply chain influencers by SAP and amongst the top 50 influencers in ERP by Washington Frank. Lisa has headed numerous conferences as a spokesperson.
8. Kellie Pitt :
Kellie is an ERP enthusiast working at BrainSell since 2011. It is a software company providing business solutions to mainly small enterprises. She is not a social media freak and does not have a twitter account either. In order to find her, you need to connect to her in her LinkedIn account.
9. Margaret Harrist :
Serving the technology industry for 20 long years, Margaret has a thorough understanding of the ERP solutions and is now serving as a Director of Content implementation at Oracle.
Quite in a lucrative career, Margaret is responsible for developing contents for the top initiatives of Oracle, including AI, ERP and supply chains.
10. Valerie Silvani :
She is an avid traveler originally from Philippines. She started her early career in telecommunications in California and later moved on to Michigan to pursue her career. She has in-depth knowledge of digital marketing and has been in this industry for more than a decade.
Presently, she is working as the Vice President of a software company called Gravity that focusses mainly on ERP solutions.
Therefore, it is high time that the small business enterprises understand the importance of Enterprise resource planning or the ERP. These women influencers are fueling the urge of the business to acknowledge how ERP solutions can bring in revolutionary changes in their businesses.
Skills don't have any gender and these top women influencers have proved it several times. They are true inspirations to the ladies all across the world. If you have the caliber to do something extraordinary let the world know about it.
Do not shun away just to escape the criticism. You will be criticized at every point so why not do something out of the track and show the world that you are no less worthy.