RSS is the most common term, but some bloggers are still unaware of its importance. If you ever come across RSS feed or links, and its benefits to improve the WordPress SEO and blog performance, then you must read out this page.
In this article, we will talk about the importance of RSS in WordPress and some good tips to improve the WordPress blog.
What is RSS?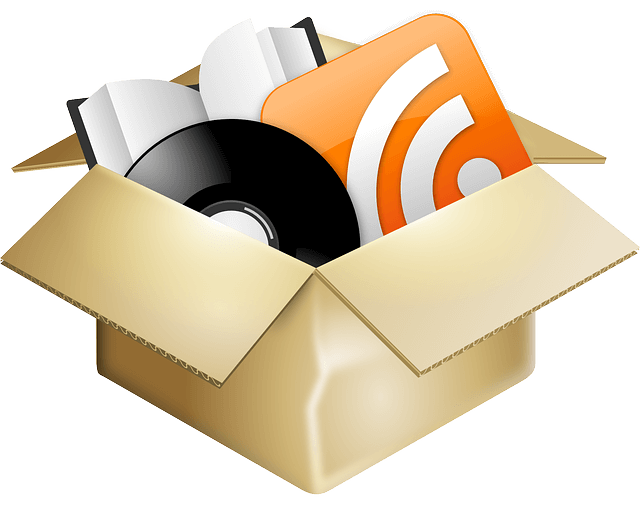 RSS is abbreviated as Really Simple Syndication that sometimes pronounces as RSS feed. It is an easy way to send notifications, updates, and new content to the public. It is a new technology that lets millions of people to know about your website updates.
Now, gone were the days when you need to bookmark that website to know about the updates. The RSS made it simple for every reader and blogger to stay connected with each other with regular updates of new posts.
In simple words, now you do not need to do things manually. RSS will update you or allow users to see on your website and read your posts in their Emails.
How does RSS work?

RSS feed work to convert your publishing content into an XML document. These XML documents included the complete detail of your article along with metadata such as category, date, time author, and more.
This XML document read with an RSS feed reader. RSS Feed reader is available for different browsers, operating systems, mobile, and more.
The RSS in WordPress mainly located in the
 <a href="""> 
. This can be shown when you inspect the page. To do so, right-click on the blog page and click on the page source option. Then HTML coding will appear. Give command CTRL+F and write RSS, this will take you to the RSS feed link.
Well, WordPress blogs come with in-built RSS feeds. Which is considered as by default and shows Meta tag that points your website's RSS feed location. If you have disabled this then please enable. Why? Let us consider some of its great advantages of RSS in WordPress.
What are the trending benefits of RSS?
RSS in WordPress is important that make your existing and new users stay in touch with your posts via email. With RSS feed your active audience will see regular posting updates from your website to their devices like desktop, mobiles and more.
If you are running a website on healthy, beauty tips and you have lots of subscribers because they want to hear from you. For subscribers it is tough to remember your website address, hence RSS feed comes into place. How?
If your website had enabled RSS, so one the user subscribe to your page. So, he will get regular notification automatically of your new updates.
You do not need to put hard efforts to do this. Furthermore, it improves customer satisfaction in the way they can read your post even when they are offline.
The subscribers are highly interested to share the posts, so you will get more leads. Even the RSS feed helps to improve your website performance in some way and better SEO.
If you think as a user, RSS in WordPress sounds impressive. Because you can read each content of your favorite website at one roof without using internet data. If a user needs to comment on your website then you can just open the blog and comment with ease.
All things will be made easy for both bloggers and readers.
Today, countless bloggers using RSS in WordPress to maximize the reading of content, comments, and more subscribers. The beauty of RSS feed is, it will give you full update from the following rival website you can do even better.
How to use RSS feed?
It is quick and simple to use. All you need to subscribe to the RSS feed channels by using some good applications. On the market, there are numbers of RSS feed readers are available for different devices.
The following are some good readers that you can use:
Innoreader uses for Web, iOS, and Android.
The Old Reader uses for Web, Mac, Windows, iOS, and more.
Bloglovin used for Web, Android, iOS.
Feedly uses for Add-ons, iOS, Kindle, and Web.
You can add any of the above RSS feed readers. But if you need the best Feedly can be a smart choice. With this app, you can read content without the use of the internet and even continue reading after an hour of a break from where you have stopped. To use this app, enter your website and click on the follow button.
How you can improve the RSS feed of WordPress?
As you got to know the importance of RSS feed. So, now you want to know how you can promote this to better your experience.
If your Website is in WordPress, the RSS feed is already enabled. To check this is on, enter
Web address/feed/
You can even add the subscribe button to your website of RSS feed which is in orange color. Link your RSS feed to e-mail so the user can get daily updates in their e-mail.
To better, the growth of the website just follow the given tips:
Connect the RSS feed with emails social media channels to improve RSS feed
Promote blogs to improve RSS feed
Improve the RSS feed
Add follow button of RSS feed in the website
Add impressive images with blogs in RSS feed
Add custom blogs and post to your RSS feed
Allow users to subscribe to the authors of your website in RSS feed
Wrap Up
RSS Feed is a perfect tool to read from your favorite website as a user and competitor both. Apart from this, RSS is used to give a healthy impact on your website shares and comments that can boost the visibility of your website in a short time.
I hope with this article you have got useful information on RSS feed, its benefits and more.
Related Articles
What is RSS and How to use in WordPress?