Are you getting errors in WordPress RSS feed? Then first check out you are retrieving the RSS feed via using the RSS client. RSS feed is accomplished in the XML markup language, which helps readers and users to subscribe to your blog using applications.
A simple mistake in the RSS Feed can disallow users to make their content unreadable. Sometimes the user doesn't know about your posts in their newsfeed. The applications usually get notification of your new update from the RSS feed, if this not working you need to fix WordPress RSS feed errors immediately.
If you are still unclear with RSS feed, let me explain you with an example. If you are using social media to promote content and website traffic and IFTTT for sharing posts then it may stop working if RSS feed has errors.
So, this creates trouble in your website revenue. If you want to fix WordPress RSS feed errors then this article contains some good information for you.
In this webpage, we will discuss some genuine causes and errors of RSS feed. And also we will share some good tips to fix them quickly and get back to your leads.
The common reasons for WordPress RSS Feed Errors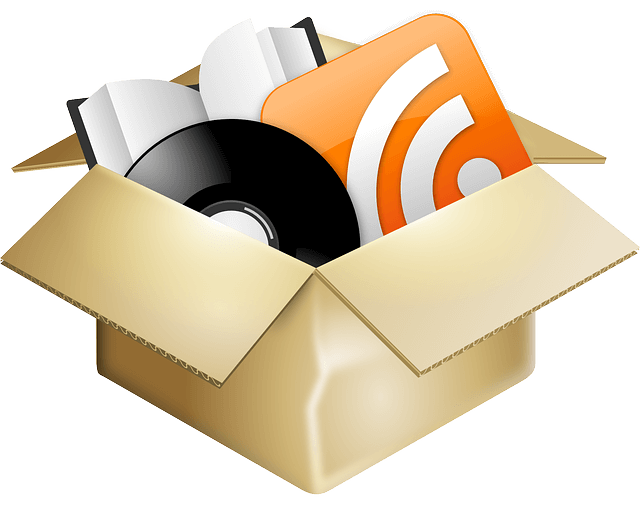 WordPress RSS errors caused due to poor formatting. RSS feed is in XML format, which is markup language. In case of missing line or break or an extra space can cause errors in RSS Feed. If you are getting an error so this may show you a message as given.
"XML parsing error: XML is not clear or not a start of entity location.
The message may occur differently, it depends on what browser you are using. Even you can see this message when you are moving RSS feed in the browser. In FeedBurner, the error message may look different.
Some other causes of RSS feed errors
• Error in themes
It is a rare cause, but you will need to check this if you are getting trouble in RSS feed. This happens, if the layout and tools are not configured correctly. Look out the appearance of the theme and set it to default.
When you change the theme into the default WordPress theme, it may solve your problem.
• Copy/paste codes issue
If your website is running on automatic coding, then having RSS feed error is common. Or it may occur due to altering in functions.php file.
• Poor plugins
If you are using poor plugins, it may cause several issues. If the plugins are poorly coded then you can break your website soon. Fix it by uninstalling the plugin.
After identifying the cause of RSS feed errors you can fix it manually.
Now, the question is how you can fix WordPress RSS feed errors?
Let us discuss it.
If you are doing it manually then you just follow the given steps to fix WordPress RSS feed errors.
1. If you have errors in theme
If you identify that your RSS feed error because of poor theme then you need to change the used theme into WordPress friendly theme temporarily.
How to fix it:
• Go to appearance and choose the theme page there.
• If you have seen the theme is already set to default then click on the activate button.
• In case the theme was not defaulted, then change the theme and activate it.
Once the default theme activated. You will see it includes Twenty Nineteen, Twenty seventeen, and many more themes. If you do not have installed any one of it, then go and add a new button to install and activate it.
Once you switched to the default theme, then check your WordPress RSS feed errors. Now, visit the feed in a browser and test it with the Validator tool.
In testing, if the RSS feed error has gone, this means there is an error. Now, you need to contact a professional who can suggest a good theme to remove RSS error.
2. Use good plugin
To fix WordPress RSS feed errors, you will need to install an RSS feed error repair plugin. To activate this plugging go to the plugin board, choose the plugin then install it. After installation, click on the activate button and you will navigate to the RSS Fix page.
To perform this fixation, go to the Fix Feed icon. To perform this, you can use the feed validator tool to analyze the RSS feed is functional. You can even check this RSS feed functional or not on the browser.
3. Coding and copy/paste issues
As I said, sometimes RSS feed errors occur due to poor formatting. In case of space and copy-paste issue, you need to check the PHP tag. If there is extra space after clogging or entering the code in functions.php in the plugin file.
So, to solve this issue goes in the following way.
If you got the snippet code of functions.php, then you will get the edit option to remove the errors. You can now cut the extra space, line break or other errors in the PHP functions file. Fix the errors and update the file.
If you have manually fixed all the errors that you know you will get back to your ease of work. In case they have not fixed and still showing you errors, then adding error removing plugins can be worthy or you can take the advice of professionals. This will cut your time and reduce your mid efforts too.
Wrapping up
If you have a WordPress website and unique content to deliver your audience, but due to RSS feed errors you are not getting what you are expecting. To get enrol in RSS feed you need to work on all the above-listed issues.
The RSS feed is much important as your marketing plans, promotion, better SEO, and many more. However, there are so many other issues you may find in the listed ones.
All you can fix manually, but if you are new and don't know how to use WordPress then you need to take professional advice to fix WordPress RSS feed errors perfectly.
Related Article