With the advancement of technology, creating an eCommerce site is a just few simple steps ahead. You do not even need to have any knowledge of web development or coding. With availing of WordPress and WooCommerce, you can easily become an owner of your eCommerce store.
WordPress is undoubtedly one of the most popular and handy web builders throughout the world. The best part about WordPress is that, you do not even need to spend any additional amount in order to create your website, it is absolutely free! Moreover, its capability, customizing options, and the advanced security level is worth to consider.
You might be wondering what WooCommerce actually is. WooCommerce is the private site builder plug-in of WordPress.
Thus, creating a website has become easier as well as quicker. According to a survey, today, half of the renowned brands across the globe prioritize WordPress and they are relishing much favor out of it. In this article, the key reasons for using WordPress to create an eCommerce store will be discussed.
Functionalities of WooCommerce
As mentioned earlier, WooCommerce is the personal plug-in of WordPress which helps you to promote your goods and service in front of your prospects. Additionally, you can choose to convert your website into an entirely well-designed eCommerce site using this WordPress's plug-in.
However, the question arises concerning the fact of using WooCommerce instead of the other different tools like Bigcommerce, Shopify, Magento, etc. Well, to answer this question the first thing to mention is being a free plug-in tool, it holds a lot of traits that others merely have. The features that have made WooCommerce highly preferable to create an eCommerce store include:
The tool is greatly flexible and upholds multiple customizable options
It features various layout templates, plug-ins, and themes
The plug-in tool trouble-freely executes shipping and inventory
It comes with an easy interface and all associated things are conveniently accessible
With WooCommerce, you get the assurance of controlling your data
It automatically sorts out taxation and ensures security in the payment modes
Definitive product Categories
It can be accessed suitably in mobile devices
Step by Step Procedure to install WooCommerce on the WordPress

Before installing the WooCommerce plugin on your WordPress site, you first need to own a WordPress site. Once you have created your website using the web hosting companies like Else Store, take on the following processes to install WooCommerce
1st Step: Accumulation of the plugin
Once you have used WordPress to create an eCommerce store, you have to log-in to the dashboard of your site. For adding the plug-in tool you have to:
Locate the Add Plug-in option and click on it
Upon clicking you will find an option labeled Add new, make sure to hit on it, afterward you will be directed to a fresh page
Now, navigate the search bar at the right corner of the page and type WooCommerce on it
When you will hit the search button, you will find the plug-in tool along with an Install Now button, press on it.
Once you hit the button, it will be installed shortly. Lastly, you have to enable the activate button to attach it to your site.
However, only with installing, you will not be able to proceed with the selling facilities. For that, you need to take on the second step of the configuration of the wizards
2nd Step: Configuration of the wizard
When you create an eCommerce store, you need to equip the tool with a few basic information for selling goods, thus, undertaking the wizard setup option is mandatory. To set up the store you have to:
Hit on the Run the Setup Wizard option. Upon hitting, the setup wizard will be launched
Following this, you need to select the button called Let's go which will take you to the page setup
There, you have to proceed by hitting the continue button to add some detailed info such as location, payment and shipping mode, currency, etc.
After completing the whole page setup procedure, move forward to the next step
3rd Step: Add Products to your eCommerce site
If you have successfully taken on the above-mentioned steps, congratulations! You got your own e-commerce site, now it is time to add the selling products. You can add them through the below-enlisted steps:
First, visit your dashboard and press on the Products-Add new option
After that, WordPress will readdress you to a fresh page to add the products, while adding the products you have to:
Fill up the Product name- Add Media option
Choose Product data
Fill up the price including the associated options
Write a Short Description followed by Product category selection
Lastly, press on the Publish button
4th Step: Customize the appearance
Finally, you have to take on the task of customizing your e-commerce site's appearance by visiting the dashboard and hitting on the Appearance-Customize option. There, you can equip your site with a logo, change theme, font, and many more.
Top 5 Plugins in WordPress
You have previously read that WordPress offers users with multiple plugin tools. Check-out the top 5 among all-
This plugin tool offers you to create your store in an automation way. Besides, it controls your campaigns and maintains the prospect activities smoothly.

With Woof, your website visitors can search up your goods by tags, categories, etc. Moreover, you can develop HTML-items and loop templates as per your desire.

It allows you to create any sort of form quickly and is equipped with 18+ premium modules as well. By using weForms, you can save much of your time and concentrate on your marketing tactics.

It allows you to implant different sliders so that your prospects can get their desired product easily. This plug-in makes your store more presentable.

You can get complete translation data for analytics by using this tool. It also helps you to create excellent ad campaigns and thoroughly tracks your WooCommerce business.
Top 5 themes that you can avail of
After you have completed the task to create an e-commerce store with the help of WordPress, you can opt for several appealing features and layouts to make your e-commerce store attractive and engaging. You will be able to make your choice among thousands of different themes. Each of the themes comes with their individual significance and facilities.
By using these WordPress themes, you can catch the attention of your prospects and they will be hooked into your store every time they visit it. Take a look at the five most demanding themes of WordPress-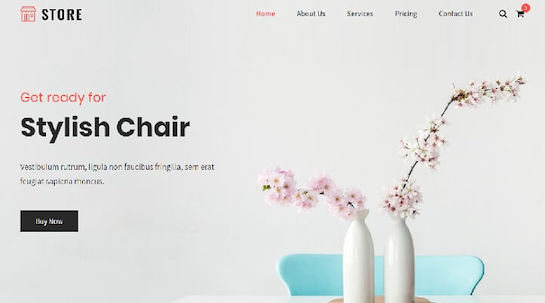 Ele Store is one of the finest themes that you can use in your e-commerce, it supports any sort of transaction plug-ins such as WPML, Polylang, qTranslate X, etc. It is also compatible with shortcodes plugins and ensures faster loading. Ele Store appears with multiple pre-installed templates. In other words, it has all those abilities that are needed to provide your e-commerce site an amazing professional look.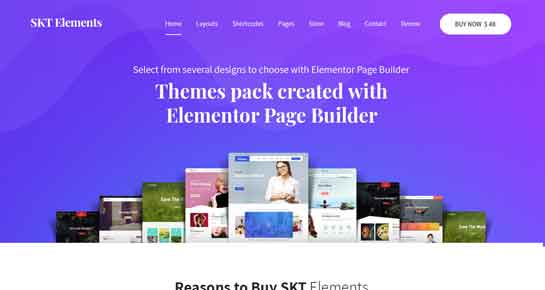 Another top choice in themes can be SKT Element Pro. It has more than 87 themes. The best part about using this theme is that is works wonderfully with WooCommerce and very much well-suited with a mobile screen. Moreover, it is SEO friendly, 1-click installation service, fast support and learning programs, etc. Its simple and user-friendly interface will let to handle the themes conveniently.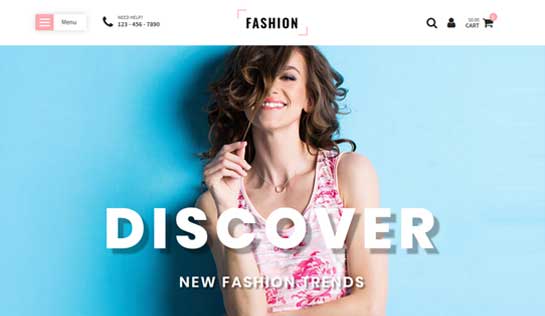 WordPress has options for all different e-commerce site owners out there! The highly popular theme called Ele Fashion is specially designed for the new e-commerce site owners. The theme enables the users to relish multiple shortcodes plugins that are absolutely free for use. In fact it allows you to customize your site without coding knowledge.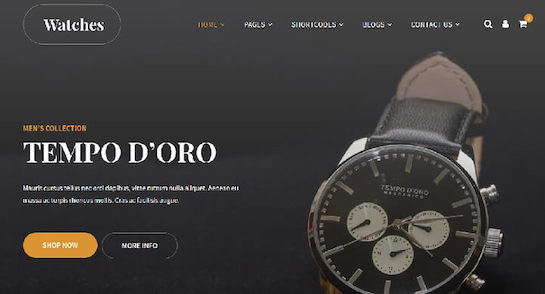 WordPress has themes specially made for the Architect segments. At an affordable price range, the user can cherish endless top features with Luxury Watch. The theme can be accessed smoothly from any system whether from a smartphone or from a tablet. It comes with outstanding parallax backgrounds and multiple theme options.
Luxury Watch is equipped with 600+ Google fonts and enables you to add beyond 20 sections on the homepage. You can also avail of numerous page templates to give your store a more compact look.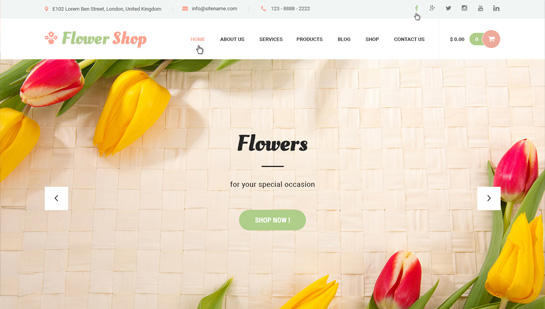 If you have opened an e-commerce site to serve your prospects with fitness tips, you can choose Flower Shop from WordPress to enhance the look of your site.
The theme comes with cool customizing options with which you can deliberately change fonts, images, background, color, etc. Besides being compatible with WooCommerce, it provides 580+ social icon packs, 657+ Google fonts, and 20 different animation effects.
Conclusion
The newcomers in the e-commerce field most often make the blunder of choosing the wrong way to proceed. A wrong path not only creates barrier bust also wastes a lot of your time, effort, and money. Hence, If you have made up your mind to create an eCommerce store, make sure to develop it using WordPress.