Are you getting Connection is Not Private Error frequently in your WordPress site? If yes, so you have to fix it soon.
This error message is usually seen on Google Chrome. Sometimes it displays a different message as error or no connection. It may be confusing for users, but you do not need to confuse it.
If you are seeing this error many times, read out this complete guide on a few ways to fix that. But before jumping on the ways, first, we will talk about why Connection is Not Private Error occurs and how you can avoid this for the future.
What is Connection is Not Private Error in WordPress?
This appears if a website uses SSL security or HTTPS protocol. It sends a security certificate to the user's browser on each visit to validate the certificate via the public key.
If the user's browser encrypts the data via a private key that sent by the website, then your website transfers the data between the user's PC and your website. In case it fails, it starts showing an error message.
Or if the user's browser is unable to validate the certificate and transfer data, the connection error message displays that it is not private or safe. This error appears on all modern browsers to the old browser.
Let me give you some examples along with a different browser.
If a user uses Google Chrome, you will see the following message:
Your connection is not private
Improve safe browsing.
If the user uses Mozilla Firefox, you will see the following message:
Your connection is not secure
This site uses SSL security and Firefox only connects with security.
If the user uses Microsoft Edge, you will see the following message:
This site is not secure.
Error code
DLG_FLAGS_SEC_CERT_CN_INVALID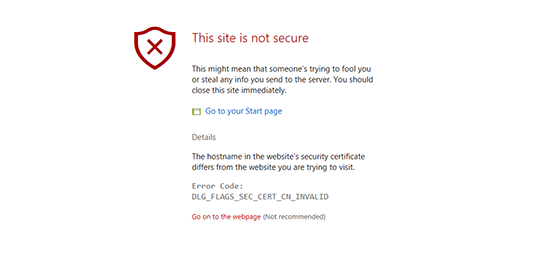 The other browser like safari and more display similar error messages so, its time to think about ways to fix, otherwise you can lose your audience.
Why It Occurs?
It is vital to understand why this occurs or what the reason is. This may be occurring because you have done changes in your site. Even sometimes it appears without any changes to your website. There are a few more reasons which are responsible for this message:
– If the user's clock is out is sync with the actual time, hence it sometimes shoes certificate date is expires.
– In case the website's SSL security certificate has expired.
So, it doesn't matter what's the issue is, you have to fix it soon without the help of an expert. Look out the following ways.
Ways To Fix This Error:
1. Reload Page Forcefully
The very first and simple way to fix this issue is to turn off and turn on the method, which is also considered as reload pages forcefully. First, turn off your browser and turn on it immediately. Now try to open that website. If you are getting the same problem again then reload the page with force. This means put command + R from the keyboard (Mac Users) and CTRL+ F5 (windows users)
This significantly forces the browser to open that website and you will enjoy the content. Ensure you are using the right shortcut.
2. Try Another Browser
Sometimes the browser you are using is unable to pass that security, but you should try that website on another browser such as Mozilla, Microsoft Edge and more. When you are trying best to open that website from a different browser, the site will eliminate that error or fix issues. In case if this not, you can reinstall the browser to see the latest update of the website.
3. Don't Forget To Check Your PC's Clock (DATE + TIME)

Often we have found this cause of getting 'Connection is Not Private Error' due to the wrong clock of the user's computer. If your computer has the wrong date and time, it can show the expiry date of the SSL security certificate. So, it is vital to sync your PC's clock. To do this, follow the given steps:
– If you are a window user then right-click on the taskbar. Here you will see a dialogue box named Adjust Date and Time settings.
– A date and time dialogue box will open. So to correct the date and time, select the ON button in set time automatically.
For MAC Users
– Go to the settings and choose the date & time option. Open this and you will see a complete dialogue box.
– Here choose a set date and time automatically option and ensure it is checked. If nit, please check it from the left side.
4. Ensure VPN Apps Are Off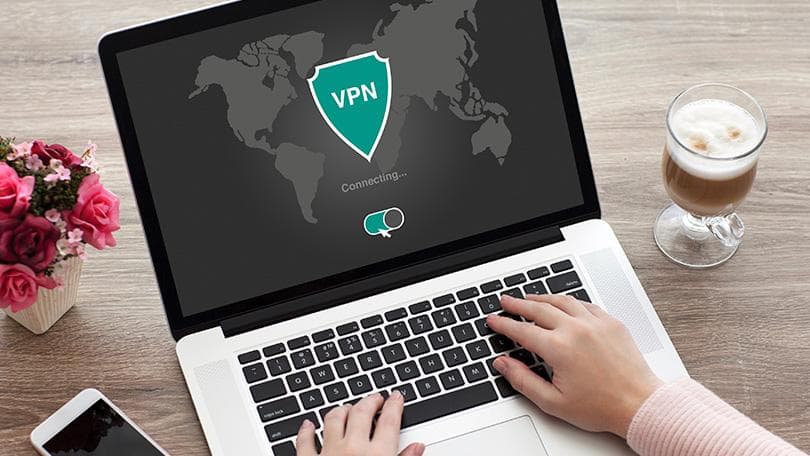 If your VPN is on or you are using any antivirus software on a computer, then off them for a while. With this, your browser will read that website and antivirus or VPN are not stopping the use of that website. If you are seeking one of this app creating trouble then you can take the help of an expert or support team.
5. Test SSL Server

If you have recently set an SSL server on your website, then make sure all settings are perfect. In case you are getting trouble, then visit the settings and check everything. Or you can run the test in the server, how? Just follow the steps:
It includes TLS protocol, SSL/HTTPS checks, and cross-browsing testing to ensure the SSL setup has no issues. Moreover, you will see great information on SSL testing.
6. Check SSL Certificate

The yet genuine reason to get a connection is not a private message due to the expiration of the SSL certificate. These certificates are for a limited time, so make sure you have access to SSL. To check whether SSL has validity or not, click on the padlock icon which is next to the certificate option. With this, you will get all useful information such as its domain validity, SSL expiry date, and more.
7. Ensure Domain Certificate
If the website security certificate is valid for one variation only and if you are trying to use it another variation it may cause an error message. To resolve this issue get a free SSL certificate for both variations.