Are you someone who is confused about this entire hype on car dealer WordPress themes?
Do not worry, when looking to create a dynamic website for dealerships such doubts are natural.
These WordPress themes are exclusively crafted to meet your demands like boosting sales, managing client relations, and tracking commission.
Moreover, they also ensure that the target audience can be conveniently attracted and the brand values are also respected. Hence, it becomes a complete winning package for your dealership.
So have you found the right one for your showroom? If not, then here is a terrific compilation that can help you in creating a powerful yet stunning website.
Best Car Dealer WordPress Themes for Automotive Website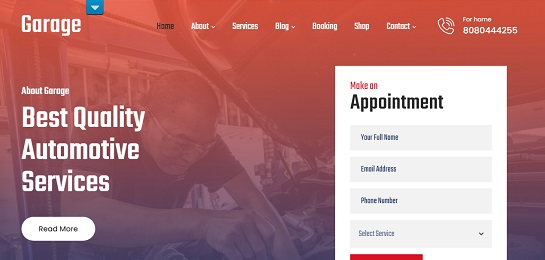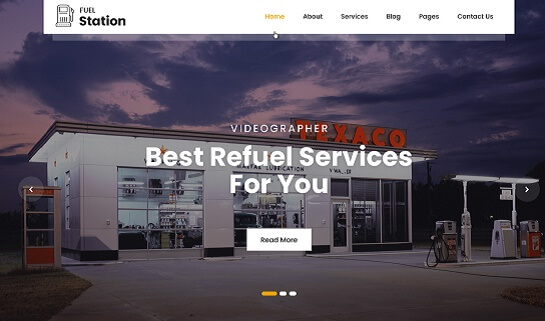 This is one of its kind and dedicatedly developed for users with all skill levels. It offers you the power to use the default amazing template and also to create flexible personalized designs.
You also get multiple demos that come with distinct orientations to ensure that at least a few can directly meet your needs.
All kinds of mega customizations are possible as they offer page builder and customizer support.
By default, an SEO-optimized website can be prepared which will be responsive to all kinds of screens. This will ensure that the site's core versatility and search engine needs are addressed.
You can conveniently opt for the desired layout like boxed, wide, etc. Given the brand that you are representing, you can customize it to the advanced level for an artistic touch.
The entire focus here will be on the visuals, portfolio, and content. This will ensure that all the models of your dealership get the desired attention. You can conveniently integrate Google Maps and other plugins to meet additional needs.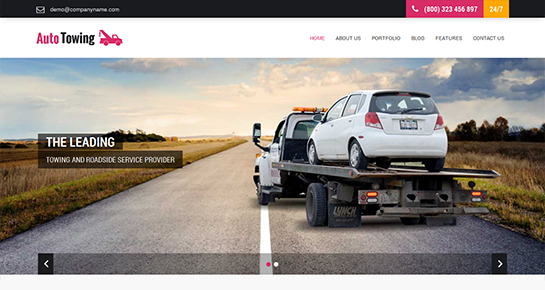 This multipurpose theme is next in the compilation of car dealer WordPress themes. With Towing you can create a stunning and responsive website related to the direct dealership and even service-based dealerships.
It can also help you in setting up accessories and similar products through an e-commerce cart as WooCommerce is compatible. Integration of other crucial features that relate to your business like contact forms, Google Maps, etc. is possible.
With all such facilities even if you are willing to create a trading site then it is also possible. The full set of specialized inbuilt features will help you in showcasing your services and cars in the best light.
The flexible layout ensures that you can modify everything from sidebars to widgets and include unlimited colors. All kinds of concepts like minimalistic or super-advanced among others can be applied here.
The display is retina-ready and HD-ready which ensures that irrespective of the device, browser, and screen the feature is perfect.
Making the customer experience smooth with swift navigations and a simple user interface makes it the most preferred choice.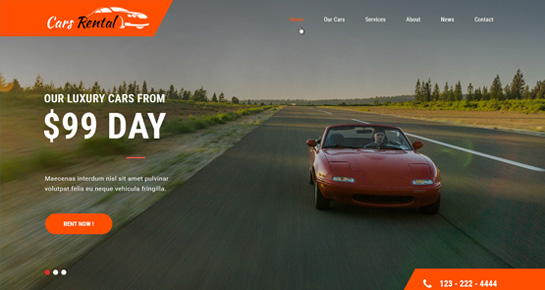 If you are intending to enter the business of car renting then this is the ideal and perfect option for you. If you are already into this business and looking for an upgrade then also this is the best.
Given its powerful features, dynamic performance, and multipurpose approach it has been included in this compilation of car dealer WordPress themes.
You can easily include features like the rental calculator and other financial aid pros. Moreover, adding in-depth details about your services and products ensures that complete information is conveyed to the audience.
With portfolio pages and WooCommerce support setting up virtual shops is extremely easy.
You also have access to tons of inbuilt shortcodes that ensure that you can add features without being technically sound. Page builder ensures that the template can reflect the desired and expected charm.
Customizers help in managing the entire operation and modification from the backend with real-time tracking.
Additionally, it has been tested for compatibility with all other kinds of plugins so that you do not fall short of features.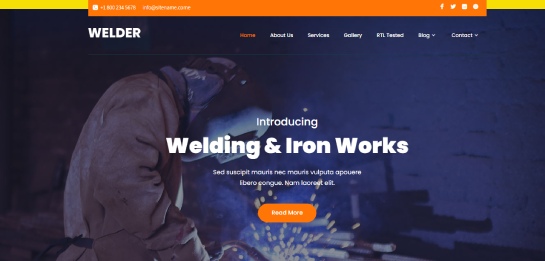 Welder is one of the most dynamic and fascinating multipurpose themes in this collection of car dealer WordPress themes.
Whether you are a dealer who is looking to expand your reach or a used-car specialist agency, you can make the most from this theme.
Welder helps you create a stunning online space that will act as the best marketing tool for your business.
It will contribute in multiple manners like terrific SEO, best loading speed, and audience-driven content. Such contributions will ensure that you can take your business to the next level without being an elite coder.
The default template, layout, design, and every other aspect can be modified with a professional approach. If required you can use all the inbuilt photographs as they are copyright-free.
The one-click import feature and hassle-less one-click installation will make your task simpler and quicker. Adding your desired images, videos, content, layouts, and plugins is manageable.
It comes with an inbuilt slider and tons of shortcodes to offer a smooth and magnificent experience to everyone.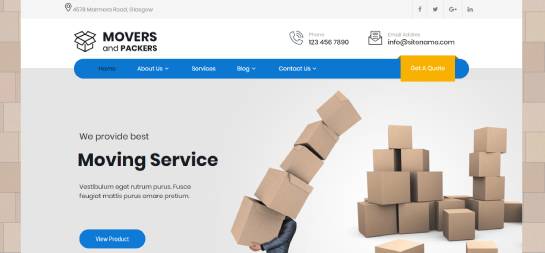 Movers and Packers Pro is a simplified and multipurpose option in this collection of car dealer WordPress themes. It is highly responsive and user-friendly so that you can create dealership, automotive, or listing-based websites.
With or without any previous experience in website building you can manage and modify all aspects here. It is flexible and has been competently put together by professionals to attract potential clients.
You can easily add all the relevant information, charts, images, and exciting deals for your target audience. The default slider will help you promote new launches, recognitions, and achievements.
All standard pages are offered by default and everything including the template is completely responsive across all platforms.
Moreover, full room modification is offered with a customizer and page builder for administrators of all levels. All kinds of plugins are supported and shortcodes can also be used to enhance features.
WooCommerce compatibility and translation readiness are also offered to ensure that you always remain a step ahead of your competitors.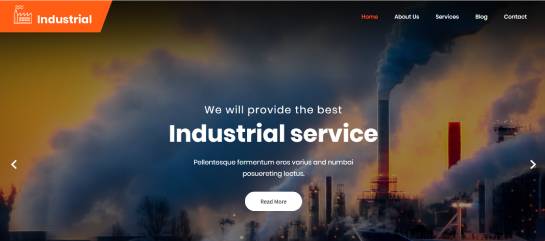 One of the core aspects to consider for dealership websites is the traffic that invite. Apart from the marketing of your website, you will be publishing about your website through various mediums.
During an offer, discount phase, festive seasons, and new launch the rush on the site will be terrific. Hence, it becomes essential that all such potential audience is facilitated with all their needs without any inconvenience.
SKT Industrial is one such option that can help you in entertaining all such activities without any breakdowns. It is truly multipurpose and has an answer for all kinds of personalization that you are looking for.
Templates, layout, structure, fonts, colors, and all other elements can be customized as required.
The essential part is that it has been tested for WooCommerce compatibility and multilingual support for ease of value-addition.
Content of all kinds including video, audio, and textual content can be added without a storage limit. The installation process is automated, smooth, and quick.
Lastly, all kinds of third-party and external plugins can be installed for the enhancement of features.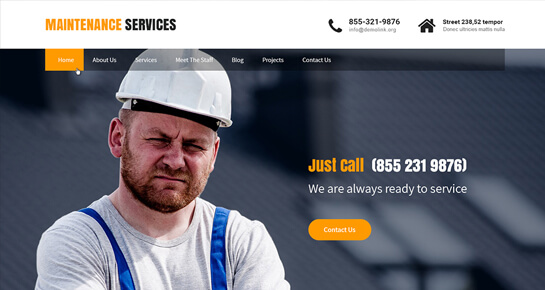 The next in this compilation of car dealer WordPress themes is Maintenance Services Pro. It is a modern, responsive, and pixel-perfect option for car showrooms, agents, sellers, and automobile agencies.
All modern devices will gracefully host the website on its platform thanks to its fully responsive layout. The development is done by expert professionals with a solid framework and impeccable coding.
Irrespective of the size and type of your dealership you are assured of achieving your desired goals here.
It ensures flexibility by offering unlimited color options and complete customization in all the required sections. Every modification that is required to ensure that you stand out from your competition is possible.
Additionally, full support is offered to set up an e-commerce store and also to translate the site into regional languages.
You can tweak the existing template or create a satisfying design in no time with the page builder. The rest of the backend changes can be managed by a customizer with real-time tracking.
Integrating external applications and managing the upgrade at a later stage is swift and easy.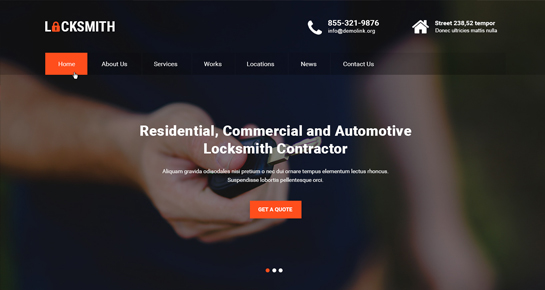 Locksmith is another interesting multipurpose option in this collection of best car dealer WordPress themes.
Despite being open for multipurpose use it has a revolutionary impact on the automobile domain and especially on showrooms.
You can freely develop professional pages as per the need without knowing any technical coding. The experts have invested hundreds of man-hours in the research and development of Locksmith.
Therefore, it is perfect in all areas of functionality like aesthetics, performance, SEO, and loading speed among others. The peculiar features ensure the expansion of your site's capabilities.
The modification and personalization have been simplified so that no difficulties are faced.
Pre-designed demos, color variations, layouts, and standard pages help you save a lot of time. You can readily create a new section, page, or template as per the demand of the niche.
Integrating online payment gateways for the booking of cars or token amounts can also be managed. Adding plugins related to the table, pricing, portfolio, etc. can help you stand out in the online space.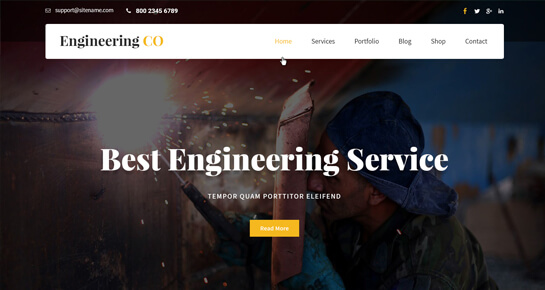 The automobile is a club of impeccable engineering and stunning aesthetics with supreme performance.
To ensure that your range of automobiles gets the desired featuring and highlight a dynamic theme like Engineering Pro is required. It has everything and is much beyond the normal that an automotive-based online space should have.
Exploring all sections will become simple and quick for your clients given its simplified navigation and smooth user interface. Adding optimized photographs along with specifications of the cars is easily manageable.
Moreover, you can also set up a personalized gallery including achievements, recognitions, and awards. Setting up a company profile of the brand and your agency is also conveniently possible.
With some of the most fascinating graphics and drop-down menu options, it adds a unique charm to the site. You get comprehensive documentation that helps you in governing the right procedures.
Even if that is not enough full support is offered by the developers for one year. Segments can be added, removed, modified, and personalized as per the demand and choice of the audience.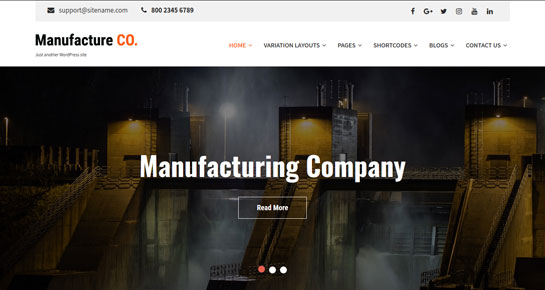 In the present world of online dominance, it becomes essential that automobile-based themes are different and yet elegant.
Manufacturing Pro is amongst the most professional and elegant options in the compilation of best car dealer WordPress themes.
It can not only help you maintain a strong online presence with your cars but also add a definite charm to it. All basic requirements and necessities of this niche are achievable in this multipurpose option.
Additionally, it offers retina-ready templates, RTL support, copyright-free images, and optimized SEO among others.
The best part is that without any restrictions or limitations, all its aspects can be molded to suit your project needs.
It also enables you to set up an eCommerce store and at the same time integrate a payment gateway for the same. This helps in swiftly managing records as well as payments from the clients.
The homepage or separate section can feature client testimonials to boost engagement.
Out of all multipurpose car dealer WordPress themes, Manufacturing Pro offers you swift loading speed and the best support for external plugins.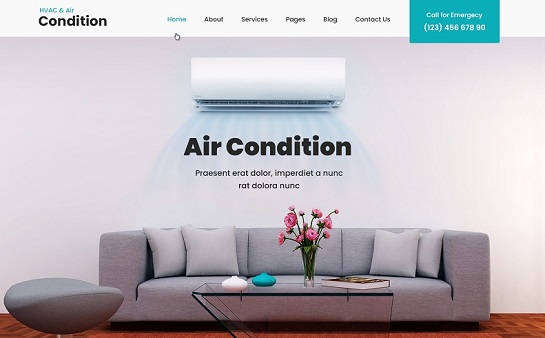 The last concluding best multipurpose option in this compilation of car dealer WordPress themes is Air Conditioner.
When you intend to create a website that features specialized products of an automotive brand the focus should be on the product.
Here you can do just that by ensuring that each segment and element of the site is personalized. The overall background color is kept white so that every dark color can be contrasted for terrific results.
You can independently modify and customize the HD-ready templates and even create a fresh one. All colors including the ones in the background can be changed to meet the project demands.
Definite and essential features are provided by default along with shortcodes which helps in adding more functions. You can also set up an e-commerce outlet for accessories and other components of the cars.
Whenever required all kinds of external applications can be added to meet the purpose. Lastly, despite being multipurpose the entire personalization process is swift, simple, and quick.