The following article describes about the WordPress themes for book authors and e-book authors.
"The role of a writer is not to say what we all can say, but what we are unable to say". This quote by Anais Nin consists very deep meaning in itself.
Even though we are living a highly modern and technological life these days, there is still a touch of old time that continues to be with us everytime in the form of books and novels.
Every other person is fond of reading and always looks for some of the best selling books to read and get relaxed from all of the busy activities of the day.
Books or novels are the source of immense pleasure when written by any author who jots all of his world of imagination or incidents of life into pages.
There are many of the books from various of the famous authors to melt down our hearts with words of love or to bring us down to tears with the sentences of emotions. Book reading has also evolved as a hobby for many of the people today.
However, being into so much fast life, it is not necessary to carry books everytime with us for reading. It is as discussed, a digital world hence there needs to be a medium of making these beautiful stories a part of our digital life.
This has been observed by the authors all around the globe and they are now heading towards online publications to reach out for every individual who loves to read.
Website is the best option for every author now to put his creations in view of everyone who cares taking a look into it.
Not just the novels but the education related books are also touching the grounds of being online via websites.
To fulfill this, WordPress themes for book authors and e-book authors can be used extensively to publish online books through the medium of websites and facilitate for the fast and easy access to the lovers of reading.
Some of the wide range of the WordPress themes for book authors and e-book authors can be seen below.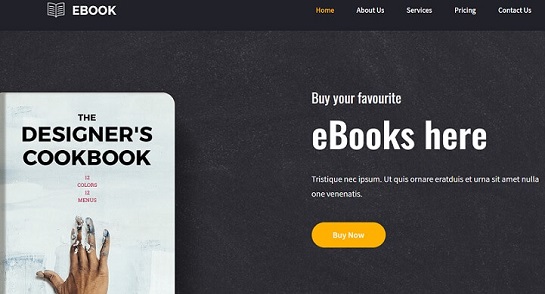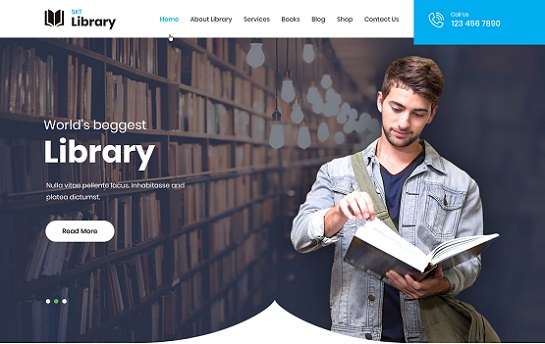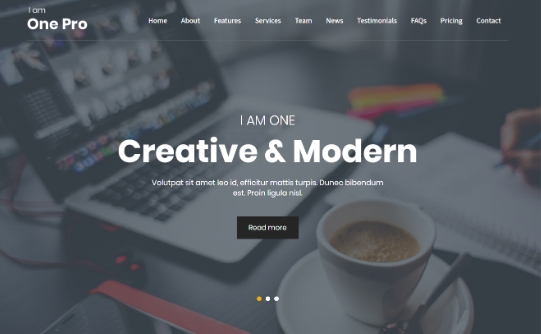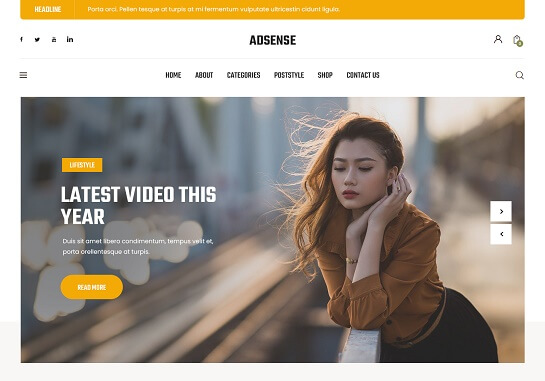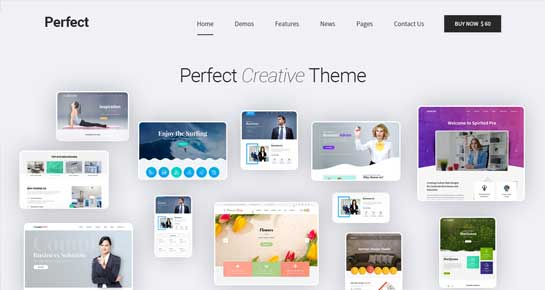 SKT Perfect is a type of WordPress themes for book authors and e-book authors which can help them very well in publishing their books online.
It is a theme with ample of options to make the reading experience more pleasing and attractive as it contains pre-installed templates.
A book when published in our own language increases the excitement of reading it even more and this can be made possible with this theme easily as it is multilingual ready and translation ready.
You can create an environment that goes with the flow of content by choosing from various color and over 600 of font options to make the reader take deeper interest while reading.
Any kind of device screen will not hamper the readability as this theme passes all the device compatibility tests successfully.
SKT Perfect has been designed keeping in mind the curiosity of a reader who wishes to unfold the pages of his favorite book sooner and hence this theme is SEO friendly and optimized to deliver faster loading performance.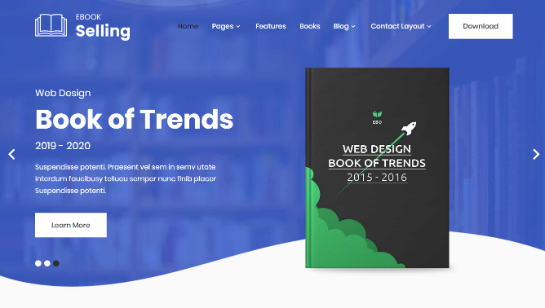 SKT Launch Pro is a template of WordPress for book authors and e-book authors designed to cater with excellent services of making an e-book website.
This theme has the feature that will take you to the journey of author and his details through the sections that can be inserted to put in the content and details.
It can give you a new and fresh look with every visit due to the number of Google fonts that can be changed anytime to maintain the interest of the reader with every new visit.
It is also a product friendly theme to showcase the vast variety of e-books online. To enhance the overall approach it can be altered to any color with easy to pick and apply color options available.
It allows to leave your permanent mark on social media with the control of social icons, changeable colors of links and the fonts as well to delight the user everytime.
SKT Launch Pro has it all with 6 different types of post formats to share your status in style and elegance. It has been made to create a perfect e-book website by coding it with HTML5 and CSS3 and making it compatible with the latest theme of WordPress.
Complete Pro is one of the type of WordPress themes for book authors and e-book authors that is crafted as complete in every aspect.
It has been made a full font ready theme with over 600 of Google fonts to enrich the experience of the reader who takes a look at the website.
It has also the options of placing the colors as per the choice of requirement to create a mesmerizing experience with every visit.
Justifying its name, this theme has been loaded up with many of the sections to put across and there are many of the choices that you can make in the header and footer options.
You can even narrate the story or the content of the book in the form of videos or photos; all thanks to the various sections of the homepage this theme provides to us making itself more complete.
SKT Education is an eBook and education WordPress theme which is useful for colleges, online courses, universities, coaching classes, computer institutions, computer tying classes, etc.
If you are looking for a theme that will help you to create online learning system then SKT Education is the best option for you.
In no time you can set online learning system with dedicated plugins and features. SKT Education also incorporates a number of features such as online booking system, appointment plugin, security plugin, contact form plugin and more.
The themes and the plugin that are compatible are easy to install and update.
SKT SEO is completely and totally customized as per SEO standards. The theme is mobile and user friendly too. SKT SEO comes with the professional design but it can be customized as per your design choice.
You will get access to the demo content which can be installed on your WordPress dashboard. You can easily replace the code, images, text, videos and another type of content without any technical bug.
The template is also included with some useful plugins and tools such as page builder plugin, security plugin, plugins for contact form and security. You can choose anyone from a number of page builder options to give unique look.
BeFit Pro is yet another type of WordPress themes for book authors and e-book authors which is multipurpose in nature and can serve as the best theme for making an e-book publication website.
To change its full color anytime is one of the feature of this theme that allows us to make desired changes in the colors of our wish and it is simpler to set up animations for any columns making the reading more exuberant.
You can get acquainted with the details of the author, his interests, the book and what it is all about in a summarized manner with the help of provided section.
SKT Dual is a WordPress template for book authors and e-book authors with ample choices of gallery and portfolio. You can make your website one of a kind looking with the help of this theme as it provides the options of color change by the color picker.
Tested with over dozens of plugins this theme is the benchmark for creating a website for e-books. This theme has been made to reduce the efforts of user by making it easy to use and has dual screen for more visual and textual impact.
Furniture Pro – a template of WordPress designed for the book authors and e-book authors has countless of features to develop an outstanding website.
Making it a real fast experience this theme has been made compatible to fast loading and shortcodes plugin to add more than 100 of various shortcodes for content options.
Pictography made simple in this theme due to the addition of default gallery with additional compatibility for other gallery and slider plugins.
This theme has been thought out to be a full color changing and SEO friendly theme with social media integration and multilingual readiness for different language experiences.