Are you thinking of creating your Blogspot website with WordPress? Then the first thing you need to have is an excellent theme that lets your reader have a good experience on your website.
Hence you need to have the best WordPress themes for Blogspot which can help you to create a very professional-looking website.
Thus, here are some of the most exciting WordPress themes for Blogspot that you can use to make your reader have a very engaging experience. Hence have a look:
Are you looking for one of the most intuitive and catchy WordPress themes for Blogspot?
Then Charm is simply a great one for you. It comes with plenty of interesting features, which are ideal for making your Blogspot attractive and user engaging.
This full color-changing theme comes as translation-ready. At the same time, this theme is multilingual plugin compatible.
This theme goes properly suitable with various browsers to create a cross-browser experience. Moreover, this theme is loaded with 900+ font-based icons for easy addition of social icons and other kinds of icons.
This theme is straightforward to set up with shortcodes for a variety of blog posts and posts for category set up.
Best WordPress Themes for Blogspot 2022
Here are the various features it has to offer you:
Includes various blog layouts
Compatible with gallery plugins
Coded with HTML5 and CSS3
The Girlie Pro theme is quite interesting with its variety of features, and it makes your Blogspot website very attractive. This theme is Google's mobile-friendly test passed.
This power-packed theme option helps you to change all the text color, size, and font. At the same time, it lets you manage contact email and info.
There are plenty of shortcodes that let you make your website rich with testimonial sliders, accordions, call-to-action-buttons, etc.
Also, this theme is created to go suitable for social media integration. The gallery area lets you showcase any of your pictures. The homepage area, on the other hand, comes with animated sections that can link with the inner pages in the site.
Here are the plenty of features includes:
Compatible with WooCommerce
Includes team area for any of the members
Easy to customize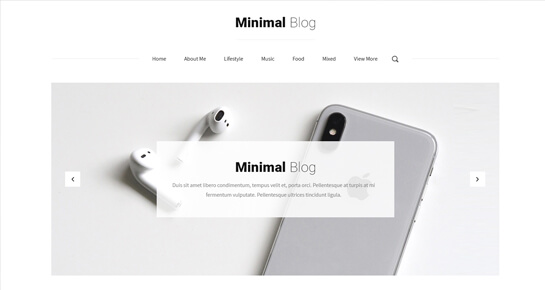 The Minimal Blog is one of the WordPress themes for Blogspot, which comes with its very classy look and plenty of valuable features. For beginners who do not have coding knowledge, this theme is simply going to be the best one for those novice users.
It comes with Pages like 404, search, archives, and categories so that you can offer your visitors proper navigation on your site.
This theme is straightforward to use and lets you create minimalist blogs.  Along with its five variation layouts in the home page area, it gives your homepage a lovely look. The blog section comes with an excellent design to keep your visitors engaged for a long time.
Here are some of the very iterating features it offers:
SMO affable
SEO compatible
Cross-browser compatible
For your lifestyle blog, online shop, and any other blog-related websites, the Blog and Shop theme is simply a beneficial one. It comes with plenty of features which makes it worth having for your Blogspot area.
It is designed to become highly customizable so that you can use it for designing any kind of website. Working with this theme is very simple. Anyone can easily design their website on their own as it comes with plenty of documentation.
This multipurpose theme is easy to use, and you can tweak it easily as per your use. You can add any of the sliders to design your website with meta, accordion, cyclone, etc.
The header section is easy to design with four layout options. Also, there are five layout variations in the footer section.
Here are the features it offers:
Highly compatible with SEO standards
Tested with various browsers
It is multilingual friendly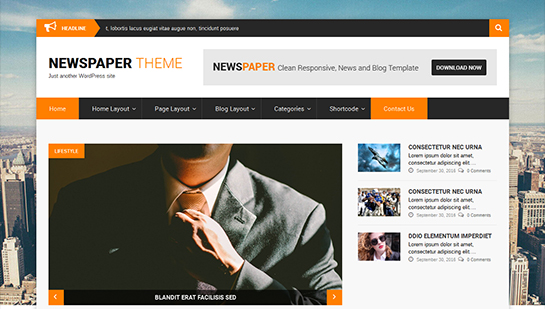 The SKT NewsPaper Pro is one of the most useful WordPress themes for Blogspot, which lets you add plenty of features. This theme is a highly responsive one.
This theme is cross-browser compatible, and it is highly suitable to work with all the other devices. This fully color-changing theme lets you customize your theme easily for your Blogspot.
The theme coding is done as per the latest WordPress coding theme standards. There are various blog posts and shortcodes available for unlimited types of posts. The category comes with a 2-view grid and list view.
It also includes 4 types of pages and layouts, which are necessary for creating a very intuitive website. You can use normal WordPress Comments for this site. Also, you can add other commenting plugins along with this theme.
Here are the features it offers:
Easy to use for any type of industry blog
Complaint with SEO
It comes as a multilingual translation ready theme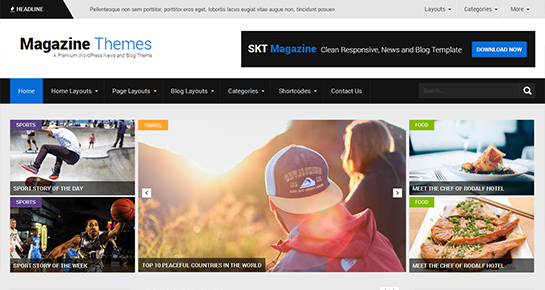 The SKT Magazine Pro is a fully responsive theme that is simply great for any of your Blogspot WordPress websites. This theme is tested with cross-device platforms. Also, this is completely Google mobile-friendly as a theme.
It comes with 11 block variations and content styling. There are different styles for the sliders available. However, it is entirely compatible with Disqus and Facebook comments, and other commenting plugins.
This theme comes with categories and achieves pages that are easy to show in the list area or the grid view. You can easily customize the sidebar placement from each of the homepage or blog archives and categories area.
There are 2 sidebars or 1 or no sidebar that you can accordingly use as per your suitability.
Here are the features it includes:
Compatible with multilingual plugins
Integrated with 650+ Google fonts
Near about 30 shortcodes included with this theme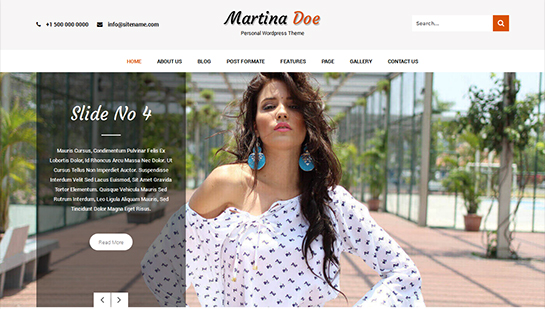 As you are looking for one of the most suitable WordPress themes for Blogspot? Well, then nothing can be ideal than the Character. This Personal WordPress theme is highly responsive, and it is tested with various types of browsers for this cross-browser compatibility.
This theme is Google Mobile friendly, and the test passed. This theme is full-color changing, and every element on this theme is easy to work with color-changing attributes.
There is multilingual support added with WPML, and qTranslate X. Various shortcodes are easy to add to any of the posts or pages.
It is compatible with the NextGen gallery plugin. Also, it is compatible with WooCommerece for online shopping. This theme comes with the sidebar, footer, and header, which is widget friendly.
Here are the features it covers:
There are 100+ shortcodes for Highlighting the content area
It is coded with HTML5 and CSS3
Coded as per the latest WordPress theme standards
This Customizable WordPress theme comes with an in-built SKT page builder. You can easily design your inner pages on the website with more ease. This customizable theme can efficiently be designed as per your suitability.
It is tested crosswise with various shortcodes to add more functions to your website. You can easily add more shortcodes which are going to work very well with the theme.
This theme is congenial with the WooCommerce theme so that you can design a very nice looking and elegant online store.
It lets you accept payments from your customers and clients directly from your website. It is effortless to use and easy to handle for any of the users. It works best with the theme builders like Gutenberg, Elementor, Visual composer, Beaver, Divi, etc.
Have a look at the features:
It comes with full documentation.
Includes SEO wise coding
Coded with WordPress codex theme review standards
The Complete Pro theme is a complete template for your all-purpose use, which makes it one of the best themes for Blogspot. This color-changing theme comes with easy color picker options.
There are various ready-to-use sections with easy shortcodes. It includes the slider features along with animation and pause time which is tested along with multiple sliders.
This theme includes various header layout and footer layout choices. The homepage section is straightforward to use. It comes as a translation ready with a PO file ready for translating multiple languages.
There are numerous inner page headers with inner page banners that you can use wrong with maps, text, videos, background images, etc.
Here are the features it offers:
It is multilingual ready with WPML and qTranslateX compatibility
It is responsive with all device browsers and screen resolutions
Tested with RTL
This Simple theme is indeed one of the very simple WordPress themes for Blogspot that lets you create your website in a very top-notch manner. It is effortless to use and works as a very responsive theme which is essential to create a highly functional Blogspot.
It is tested with compatibility with the WooCommerce plugin for online shopping. It is a straightforward theme option that is easy to load up. There are 100+ shortcodes with the proper instructions for usage.
This Simple WordPress theme comes with plenty of white space. It is minimal with color options. You can easily pick the background and colors as per your suitability.
The changing of fonts is easy and loaded with 600+ Google fonts. Also, it is compatible with other gallery plugins.
Here are some more exciting features:
Integrated with 900+ font-based icons
Widget friendly with sidebar, footer, and header
It comes with an inner page header image
Conclusion:
Creating a Blogspot website needs to have a very highly workable theme that helps you to create a very impressive user experience.
Hence looking for WordPress themes for Blogspot is one of the easiest ways to give your website a very catchy look.
As per suitability, you can pick any of the above themes, which will let you have a straightforward and intuitive website on Blogspot in no time.