This is an exclusive read where we have successfully managed to compile an unbeatable collection of fabulous WordPress Portfolio themes.
It is for designers, photographers, agencies, creative business owners, artists, and others who intend to showcase their work in high quality. All the options that are included here are responsive and of premium quality with advanced tools.
One can easily create the required number of portfolio pages for a unique, attractive, and professional WordPress based website.
Out of the hundreds available online we have ensured that only the best ones make it to this list. After exploring this read, we are sure that you will find an amazing one for your client or yourself.
If you are aiming for different results then it can also be managed easily. It is highly customizable as it has access to hundreds of fonts and unlimited color variations for your requirements.
You can choose one from provided layout options or easily make an elegant one, thanks to page builder and customizer support.
Despite having an origin of the full screen it offers slider by default with functionalities of pause time control and animation. All the templates are customizer based and Gutenberg Editor is compatible with the same.
All types of plugins including WooCommerce are compatible to ensure that you never remain short of features. Any kind of fancier content can be included and shortcodes using the plugin can also be used.
Best Powerful and Flexible WordPress Portfolio Themes
This is a beautiful, clean, and responsive WordPress theme with unique layouts to feature your pictures. You will be able to make the theme exactly like the one from the one-click demo option.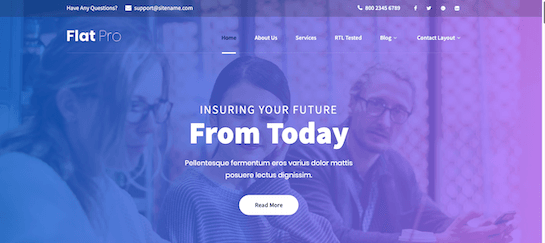 This is amongst the most powerful and flexible WordPress portfolio themes. It is visually stunning and crafted with pliability and strength to seamlessly lend itself for diverse website archetypes.
It can also manage to fulfill your portfolio requirements by providing applications across a vast range of sectors and fields.
It has been developed with a powerful set of tools, widgets, plugins, and features which are professionally embedded in a series of template pages. Your quest for amazing layouts brimming with intense visual and creative gravitas comes to an end.
To suit your precise specifications all the pages are readily modifiable which gives you enough room for creativity. It only takes a few clicks to customize and configure a worked layout with absolutely no coding.
This is one of the fantastic options for featuring your pictures related to different genres for your audience.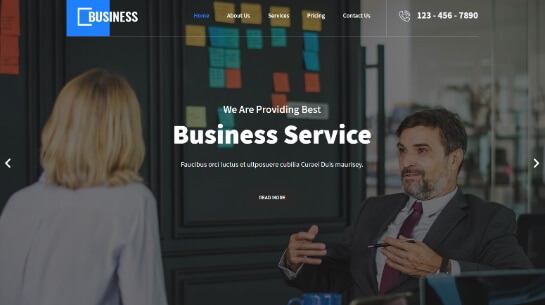 Creative agencies looking to convert potential leads needs more than what is offered by WordPress portfolio themes. This is a seamlessly perfect option designed for such agencies and professionals who are looking to capture the elite market.
It is multipurpose which ensures that you can manage both portfolio and business parameters swiftly. All functionalities required for making an aesthetically appealing and fully functional portfolio-based business website are included here.
It is one of the most spotless and responsive designs that can be molded as per your requirements without any coding. The framework of the development is solid enough for smooth functioning across a range of browsers, screens, and devices.
It exhibits HD-ready and retina-ready display across all platforms which suits the most essential requirement of making a portfolio. In addition to this, WooCommerce and all other plugins are supported to enhance the features as required for the website.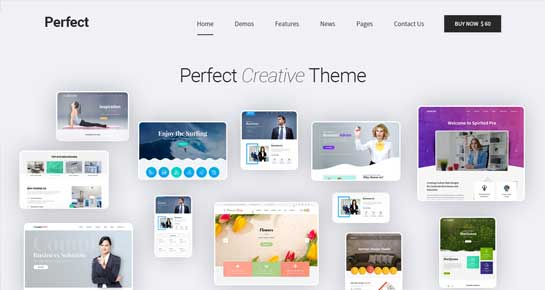 All the developers and companies try their best to make a perfect theme that is suitable for all kinds of audiences. But rarely can we find such projects coming to life.
SKT Perfect is one such successful ambitious effort that provides a powerful, responsive, and elegant experience for its users. It is designed for multipurpose use and is flexible enough to convert itself into an aesthetic portfolio.
This enables it to be in the compilation of WordPress Portfolio themes. This has become an ideal choice for users of all kinds including individual use and agency requirements.
It is easily customizable with tremendous support from the customizer. The page builder ensures that you can create HD-ready templates as per your needs and lure your audience.
In addition to supporting all plugins, it offers complete documentation and customer support for one year.
When designing a portfolio one of the most common mistakes that individuals make is not working for a sound SEO. Even if your website is amazing, elegant, and professional, poor SEO will never drive traffic on it.
SKT SEO is a multipurpose theme designed with proper in-built SEO for most of its elements. This enables you to use the default templates or create fresh ones without worrying about the SEO part.
Don't worry, you do not have to know to code for making modifications or creating something new. Customizers and Page Builder are at your rescue and enable you to make a site according to target audience research.
Moreover plugins of various kinds like a gallery, contact forms, calendar, etc. are compatible. This enables you to effortlessly develop a responsive digital space for your portfolio or agency.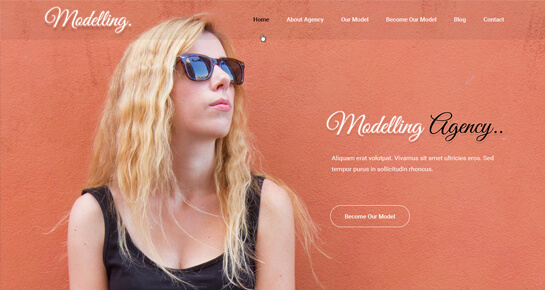 When we discuss WordPress portfolio themes, Modelling is a popular and widely used theme in this field. The default color combination in the layout is filled with a vibrant shade of orange and bright white.
The fonts have been laid down that match the overall display to resonate with a soothing and attractive vibe. For making a portfolio this is an ideal choice given the default designing and modification options.
By default, a slider ad widget is provided that is completely customizable as required by your concept.
Not only this even if you design a new HD template it will only take minutes with the page builder. The entire layout can be processed and customized to suit the needs of the developers.
Documentation makes the installation process convenient and hassle-free. Inbuilt shortcodes are provided and plugins of all kinds including WooCommerce are compatible.
This is a graphically stunning, highly resourceful, yet a simple option in the quest of WordPress portfolio themes. Irrespective of the kind of interest and applications that you use it for, it will exhibit spontaneous and responsive performance.
Styling, customization, modifications, adding new elements, and creating fresh templates is only a matter of minutes.
Behavioral and graphical fine-tuning can be managed with the help of advanced admin tools. Transitions and animations can be activated, deactivated, or even modified in the default slider.
Every page and the entire layout is tech-savvy which ensures flawless performance across all devices, browsers, and screens.
The retina-ready and HD-ready features with multilingual functionality will be a unique option for a local audience. The coding is done by experts that keep it lightweight for a fast-loading performance.
It is SEO-friendly, well-documented, and offers full support for WooCommerce. In addition to that, all other plugins related to elements, appearance, and features are also supported.
An ideal choice for making a portfolio on the digital space with all exclusive features is SKT Full Width Pro. It is lightweight and performs exceptionally well in terms of functionality.
In addition to this, the aesthetics are marvelous and perfectly suit the requirement of a portfolio for an artist or a model. The best part is that modification of all kinds is possible with a few clicks and without writing any code.
Comprehensive documentation is offered so that you never get stuck in the installation process. Even if you do get stuck the customer support is there at your rescue. This ensures that at no stage the development of your site can stop.
Page builder helps in making HD-ready and retina-ready templates which enhances the charm and appearance. In terms of functionality it is SEO-friendly, supported by a wide range of plugins, and multilingual.
It is a complete package fuelling all necessities for competing in the digital world.
This is one of the most profound, multipurpose, and versatile choice for WordPress portfolio themes. Without a doubt, SKT Elements Pro has everything that you need to design an exemplary website.
The pre-built templates provided to you will be sufficient enough for making professional and amazing sites. You can select from a wide range of choices and easily customize the one that fits your requirements.
You can easily integrate social media plugins and choose from a wide range of plugins pack as an add-on. In addition to that, Google Fonts have been integrated by default to ensure that the typography remains top-class.
It is translation-ready and offers full support for WooCommerce so that you can conveniently establish an online store.
Comprehensive documentation, dynamic customer support, retina-ready display, and compatibility across all platforms are some of its core features. It is optimized for supreme performance and all aspects related to security are enabled.
Looking for a programmed theme to showcase your pictures and blogs with an attractive layout? Photo Session Pro is here for you with a versatile approach, outstanding features, amazing layout, and unbeatable features.
You easily create a portfolio as required and then run a blog parallel to it on the same site. This does not require any extra effort in terms of coding of functionality.
The basic setup process is easy and for guidance a comprehensive documentation is provided. This makes you self reliant in terms of setting up and launching your site.
A slider is provided which is enabled with transition and animation to ensure that you can create a stunning display. Eye-catching galleries integrated with social media handles can be created without any issues.
You can easily customize all elements as required. Plugins of all kinds are compatible and the entire site comes with a retina-ready display.
Photo World Pro is next in the list of WordPress portfolio themes. It is modern, multipurpose, lightning-fast, responsive, and tech-savvy. It suffices the requirements of all individuals that are looking for creating an ultimate portfolio.
The framework is well-built and elegant to address all kinds of masses. Hence, this creates an undifferentiated online environment for addressing vivid kinds of the target audience.
To cop up with this approach all the elements including the layout, template, fonts, style, color, and others are customizable.
Documentation support is provided for ease of installation. Page builders contribute conveniently for developing new templates that are retina-ready.
This theme is mobile friendly and exhibits supreme performance across all kinds of devices and browsers. Moreover, it is optimized for faster loading and SEO so that the SERP's of your site remains strong.
The slider is offered by default with various customization options to suit your purpose.
PicArt is amongst the exceptional WordPress portfolio themes that are liked across the globe. It designed with a core concept of exceptional performance and eye-catching layout.
Hence, the layout and various elements are filled with various colors contrasting perfectly with each other and the background.
One-click demo option is available for your convenience and all kinds of plugins are supported to enhance the performance.
All small and big elements including the overall layout and background can be modified. Artists, freelancers, illustrators, and all other creators can conveniently use it to design their website.
You also get strong backing for modifications and new creations with the page builder option. It proves to be practical and easy for giving the required look to the site. Sliders and modifiable headers and footers make the customization process interesting.
Last in this list of WordPress portfolio themes is SKT Dual. This is a simple yet charming and elegant theme that enables you to make a soothing portfolio. The overall color frame is kept in white and various shades of the same.
This ensures that every other color specifically from your pictures is reflected in the right sense to the audience.
An add-on to this is that it is retina-ready and HD-ready so that despite any screen type or size, it will look perfect.
There is no limit to add functionalities and at the same time, it is optimized for SEO. Every single element is customizable and can be easily removed or substituted as required.
Google Font integration and support for social media plugins and WooCommerce will add a unique charm to your digital presence.