Web design WordPress themes for web designers and website designers are discussed in this article.
These web design WordPress themes can also be used for digital agencies and marketing companies, web developers and graphic designers, digital portfolio owners, etc.
A good and niche – specific web design is one of the key factors of any branding and online presentation. It can totally make or break your reputation, business identity and customer behavior towards you.
From credibility to customer retention, a presentable web design style and graphical solutions have to do with many aspects. This is the main reason why so many web design studios and agencies are offering their multi – dimensional services to meet your own expectations.
In this relation, we are thrilled to bring you the best collection of web design WordPress themes for web designers and website designers, agencies and other institutions. Each of them is competent enough to convey that you are a sophisticated and reliable partner when it comes to building an exceptional web design. As from more structural viewpoint, those web design WordPress themes are in smooth accountability with the standards of modern community of WordPress.
1. Creative Agency: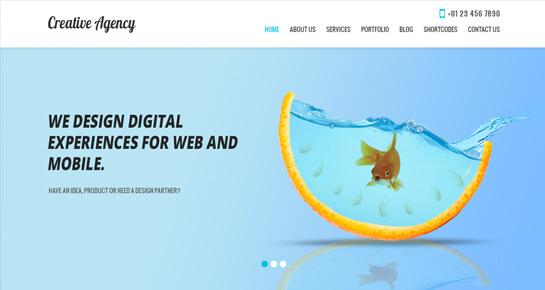 2. Web Programmer :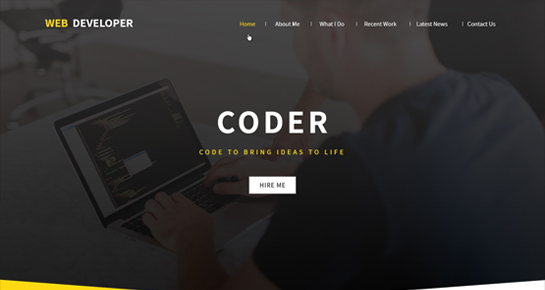 3. IT Solutions Pro :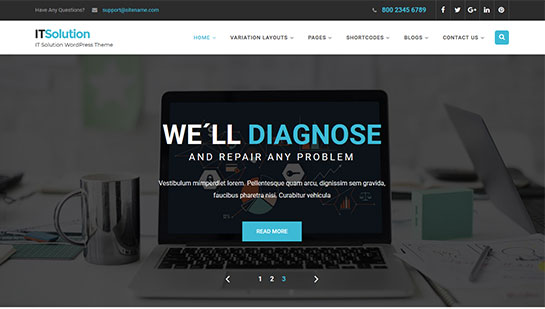 4. Design Agency Pro: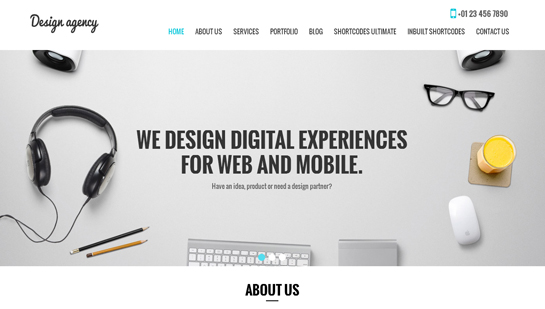 You can never persuade your website viewers that you are an expert in web design, if your website demonstrates a poor design and visualization. Design Agency Pro is completely worked out and designed – made template to exemplify whatever you are able to offer to your client – base. Responsive and mobile – friendly, Design Agency Pro can be one of the most productive parts of your marketing efforts. The theme is wonderfully pliable and robust when it comes to customization options. Additionally, it provides the web admin with handy toolbox and convenient admin dashboard to fine – tune the theme from the backend. You can change from backgrounds to colors, from texts to images to align with your web design principles and services.
5. SKT Lens Pro: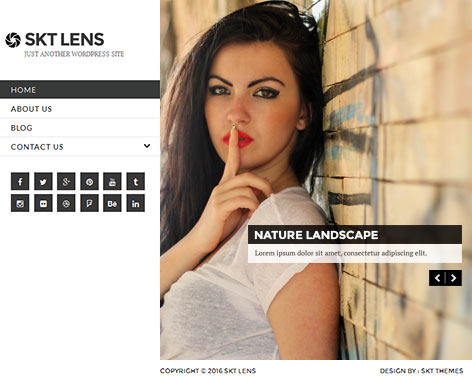 The next lively and awe – inspiring template among of web design WordPress themes for web designers and website designers comes launched as SKT Lens Pro. A credible and eye – catchy web design of this template really matters in order to make your client web experience unforgettable. It's a cost – conscious yet fully – fledged template with which even the startup company or novice in the digital field will never feel challenged by tons of problems. It comes with fantastic navigation controls dotted with responsive touches and fully adjustable layout. Homepage nice slider, home, about, blog and contact us sections are well – deployed to serve both visual and textual content in an attractive fashion.
6. SKT StartUp Pro: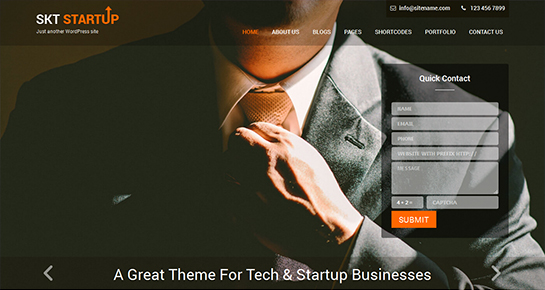 SKT StartUP Pro can be the best stimulus for any small or startup digital agency or company working on a tight budget. You are not going to unreasonably spend all your savings while purchasing this template. We care about your comfort and let SKT SturtUp Pro be accessible at a cost – effective price. Inherently polished and sleek, this template balances between strong and beautiful look and dependable functional platform. The importance of the theme's responsiveness and cross mobile compatibility has not escaped from the author's scrutiny either. It also celebrates easy to use nature, shortcodes, contact forms available, team members area and much more. It is also as e – commerce –ready as it is translation – compliant.
7. Spirited Pro: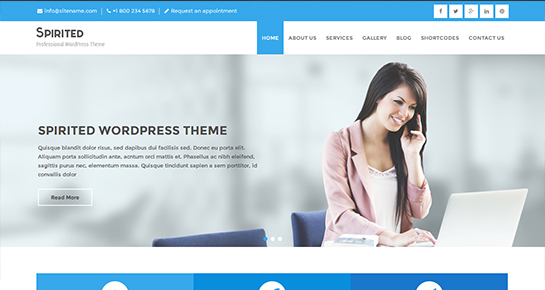 Spirited Pro is another modern exposure of how powerful and reliable web design WordPress themes for web designers and website designers have to be. It is styles with the most elegant color combinations in the theme designer's mind. As a result, the theme appears saturated with blue and white color plays and combinations. The accurately deployed theme sections, areas and elements give the feeling of convenience and freedom to scroll your website down to the bottom. All the aspects of Google mobile – friendly coding have been minutely taken care of. It refers both to responsive and mobile – friendly coding, as well as fast loading nature. Lots of buttons, tabs, accordions, galleries and more are available with the given bundle of shortcodes.
8. Wedding Rituals: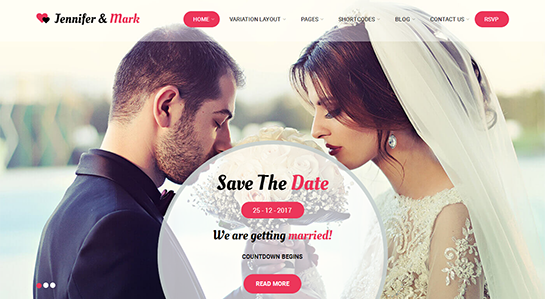 Wedding Rituals is fresh and bright template designed for multipurpose usages. Hence if you want to launch your digital agency website with entertaining layout and colors, this template is for you. If you are flirting with the idea of making your website strong and powerful, Wedding Rituals can take a leading role in the procedure of creating the desired website. It's an easy to control and customize template equipped with a wide scale of preloaded elements, among them shortcodes, page builder compatibility, responsive nature, SEO – friendliness, Google fonts inclusion, etc. More than 10 homepage sections are at your fingertips to add your valuable content.
9. Clean Pro: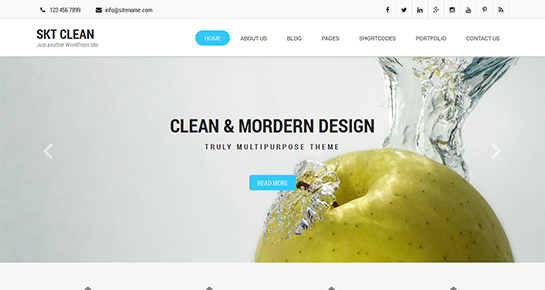 Clean and legible, streamlined and modern – looking, Clean Pro is one of the popular web design WordPress themes for web designers and website designers so far. Nothing excessive or distracting can be found with this template. It means that you are powered to direct the website viewers' attention on the most crucial parts of your content and boost your leads. Armed with bizarre pragmatism and elasticity, Clean Pro is based on the durable HTML 5 coding and enjoys CCS3 animation touches for the pixel perfect visualization. It also discloses error – free cooperation with different mobiles and tablets, as well as with SEO, NextGen Gallery, WooCommerce and other plugins.
10. SKT Dual: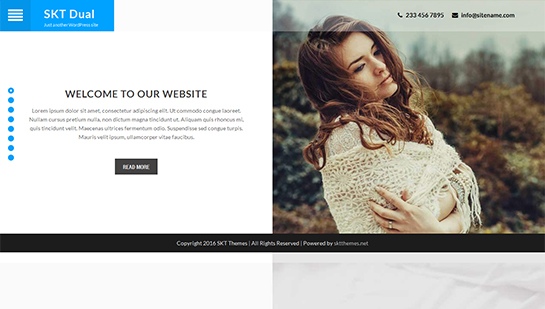 Designed with taste, checked for durability, SKT Dual is one more top – notch template catering to web design and development industry. Wake up the real expert inside you waiting to be awakened by the gleam of inspiration. SKT Dual pro shares all the prerequisites to be that gleam for you. GPL – based with do it yourself working approach, the theme enables you to dream about and create a user – centric profile for your digital business. Based on drag and drop functionality and the batch of shortcodes, this theme encompasses customizable and translation – ready platform.