We at SKT Themes are happy to leave you a chance to take a virtual trip to the best collection of the templates each of which can be categorized as water production WordPress theme for mineral water, carbonated or non – carbonate.
Also goes well with sachet, porch or bottle water production, as well as industrial water supply management, river flow maintenance, irrigation or any other niche – specific undertaking directed at particular end – use of the water.
Water, being a vital component of life and the major constituent of the Earth streams and living organisms, naturally has taken one of the main positions of global business concerns, aiming at cultivating, producing and purifying water sources as per this or that need.
And since there is a clear – cut correlation between any water – based business manifestation online and its growing success.
The relevant individuals are striving for giving rise to a challenging online profile to disseminate trust and credibility around their activities and procedures that are implemented to result in safe drinking, natural, mineral or any other type of water.
Below is an in – depth guide on how each water production WordPress theme launched and specified by us is powerful in nature and is custom – built to simplify your life when initiating the creation and development of your water production – related business online.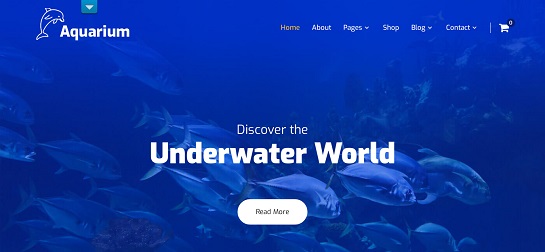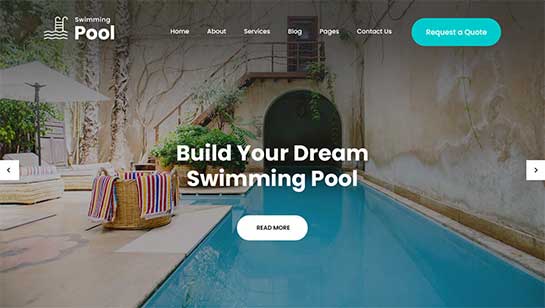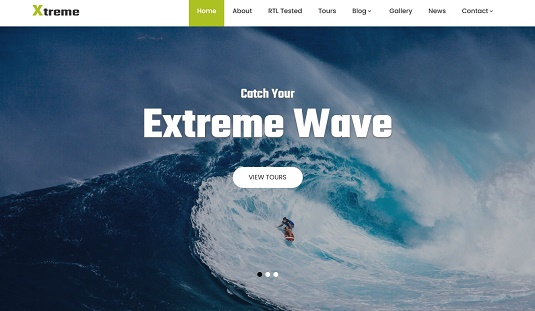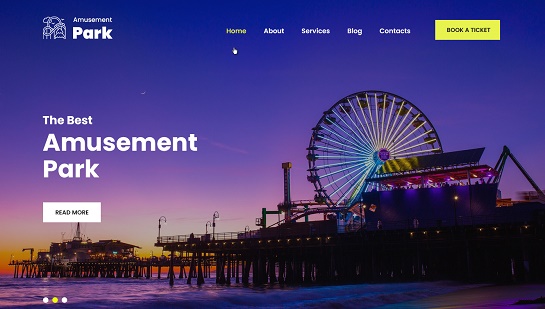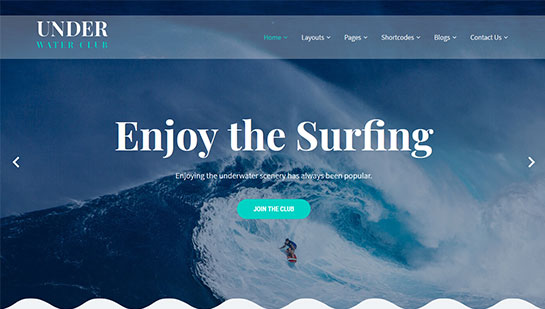 Entirely resourceful and quick – witted, professionally accorded and formalized, Underwater Pro Pro is one of the latest products of SKT Themes delivered to be multipurpose and ubiquitous in relation to any suggested environment in the digital format.
Hence this water production WordPress theme can be unbeatable if treated correctly and will provide you with a convenient theme backend with tons of intuitive controls to take care of the impeccable look and feel of your website.
In case your water production business operates for active consumption population in your locality and you are persistent in finding new consumers outside of your location, Underwater Pro is literally perfect for your business objectives.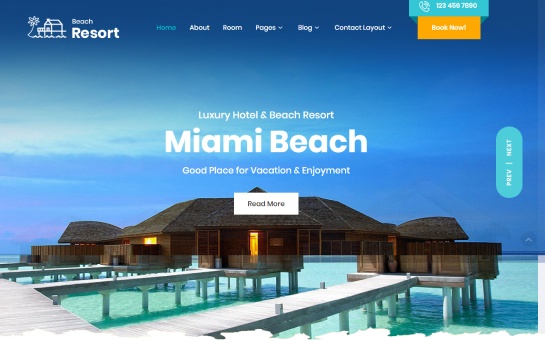 Meet SKT Beach with its user and customer – driven and environmental – friendly nature and out – of – the – box performance, whether or not the website admin is pro in dealing with WordPress templates or not.
Your water production, water delivery and other relevant services will be neatly added to your website and be easily noticeable for all your website visitors, even for those who are browsing it for the first time.
This totally responsive and cross – mobile compliant template with presentable aesthetics, color changing options, e – commerce ready platform and SEO – optimized coding.
Its core can turn to be a dream – come – true for all the newly – started or medium – sized water producing companies or industry representatives with its affordable purchasing cost.
In case your primary concern is the increased web traffic of your future water production – centric website for better sales rates and customer conversion.
Look no further than Yacht and Cruise as another top – rated and credible water production WordPress theme that can cater to any water – based industry requirements, right from drinking water production to agricultural water treatment, water purification, softening, supply, etc.
This modern and inspiring template is really trustworthy from SEO – standpoint with its schema – markup language base, so that all your water products or relevant filtering, delivery and other services will instantly appear in the hands of your target groups of audience.
Roughly speaking, Yacht and Cruise is developed with an idea, that the client's first impression mattes the most, and hence, the awe – inspiring look and feel of the website based on this template will make any website viewer form a favorable view of your business.
SKT Trust comes with general – purpose design and structure that can be used for a website for any type and description.
This being so, this awesome and error – free website builder can be the best starting point of your water – friendly website and will leave all your website viewers simply speechless with its high – end navigation, quick – adjustment when viewed by any mobile browser or device, as well as quick loading.
All in all, SKT Trust is a template that radically changes your cooperation with every single client while putting the latter in the driver's seat and letting him intuitively find the easiest channels leading to the most informative parts of the site.
From modern and creative design, visually appealing graphical traits combined with flawless inner functionality that can even be subject to extension.
Clean Pro is long known as highly popular and time – checked water production WordPress theme to generate an unshaken market demand for your diversified products and services.
The theme is equipped with each and every single touches and controls you will ever need to exercise for displaying all your content in a sharp and appealing fashion.
In this relation you are free to utilize nicely – arranged theme sections and areas, beautiful homepage slider to deliver the taste and freshness of water.
As well as be sure that mobile visibility of your web is minutely taken care of, which means, that your website will undergo minimum changes and resizes to appear neat and precise for all the multi –device users.
Based on HTML5 and CSS3 coding combination and running in compliance with contemporary WordPress standards and norms, Go Fishing is a lovely and fresh – faced, entirely versatile and smart template ideal for fishing, water production, water supply and many other niches to be proudly showcased in the digital platform.
By the application of this cost – conscious template, any average web admin will be capable of integrating all his efforts across marketing channels effectively, since the theme has been coded to be SEO and SMO – optimized for boosting your rankings in search engines.
As well as increasing social recognition towards your product. Advantages of this template are endless and some of them are responsiveness and mobile – friendliness, prebuilt contact form with captcha, blog and gallery sections and much more.