A useful assortment of the best utility company WordPress themes crafted specifically for public utility commissions and companies, utility suppliers and service provisions, natural gas, electricity, telephone and telecommunication, water and steam, ventilation and air conditioning, hydraulic power companies and organizations, etc.
Stable temperature, energy and gas supply and other nuances guaranteeing our comfort in residential and business premises all year round are undoubtedly among the best achievements of human civilization.
They have become an integral part of any city ensuring the normal functioning of the urban systems and localities and creating a favorable environment for the population.
All in all, these are a set of companies, enterprises and households destined to provide people with comfortable and secure residences and living which will also meet modern quality standards.
The human nature is extraordinary. We understand and value the importance of public utility services only when any of them is not supplied properly or terminates.
This is where fixing all kinds of issues, finding relevant specialist or the necessity of changing the supplier comes into play.
This article spreads light on the best utility company WordPress themes for all types of above mentioned services and activities.
From public housing and communal service providers to private utility companies and specialists, any business or its representative can use one of the utility company WordPress themes discussed here and see the value a well customized and effective website can bring into his business.
How quickly your site is loading, how fast it responds to the user's clicks, whether it is fully responsive and whether you are keeping it fresh faced with unique content are all important differentiators that search engines take into account when labeling the performance of your site.
With any of these utility company WordPress themes all such indicators of a premium quality website will be present for your profile to get maximum exposure online and client engagement.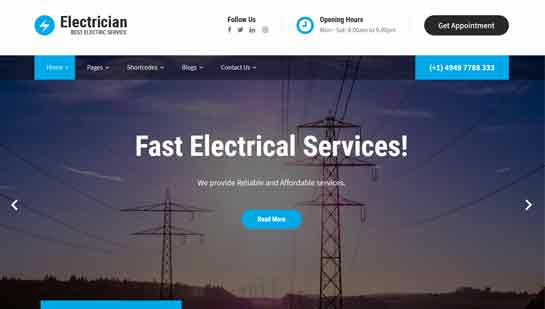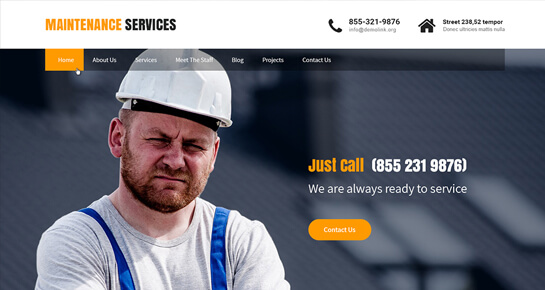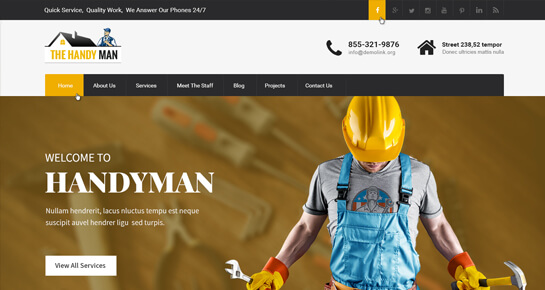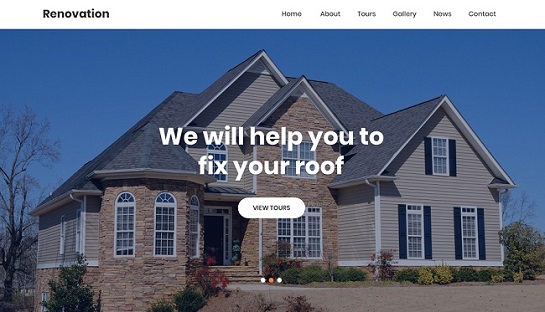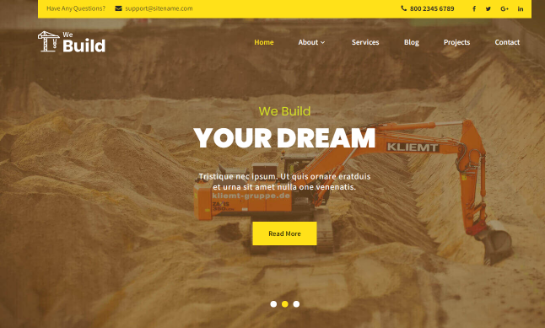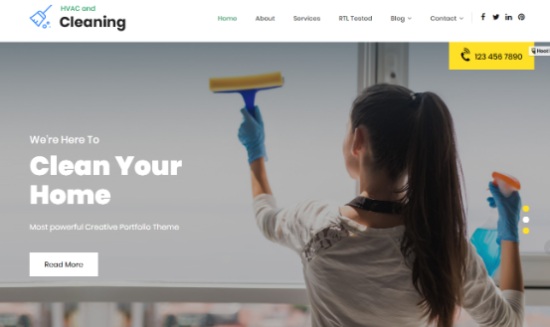 HVAC and Cleaning is one of the industrial templates ready to make your utility company and its services beautifully exposed in the digital platform.
Despite the benefits of having highly customizable and manageable website at your disposal, the advantages of HVAC and Cleaning are also endless for your website users and first time guests. They will be able to jump from one page to another, enjoy pixel perfect images or use the prebuilt contact form for their inquiries and questions.
Social media integrated and ultimately SEO prepared, HVAC and Cleaning unites HTML 5 coding with CSS3 styling technic, page and post layout controls, standard pages and more.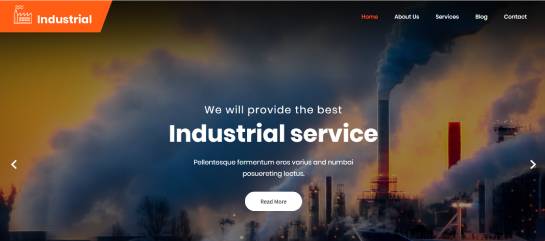 Elevate your utility, cleaning, plumbing, electric or water management company with the help of SKT Industrial as one of the prominent and decent utility company WordPress themes with the highest rankings.
Creating a reasonable and results driven online experience across search engines, social media platforms, and commercial environments will be easier with this template than you can think. Import the demo content in a matter of minutes and replace it with your data and information, visual and textual content to win the attention of the target audience.
Put together a chic design together with well managed content, color and font choices, control sidebar, gallery and testimonials area, add shortcodes package or practical plugins for making your workload much lighter yet enjoyable.
Real Estate is a multipurpose and fully configurable WordPress template to quickly delve into the crux of the theme and restyle it to match your company's aesthetic and business needs.
You are not going to struggle for your valuable content to be shared online since Real Estate is wonderfully SMO optimized for sharing and commenting additional possibilities with relevant plugins support.
The same statement is also valid when it comes to translating your site's content and components into different languages as the theme is also translation optimized and multilingual ready.
WoodCraft is the next captivating and graphically polished template in the bunch of utility company WordPress themes that can be effortlessly acquired and exploited by any public housing and communal service provider.
Even if you have a local monopoly in supplying your utility services, crafting a website based on WoodCraft will do wonders to your business with even more results than you have planned to reach in the nearest future.
Apart from displaying main services, you can use multiple sections and areas of the theme for offering add ons and additional maintenance, equipment or fireplace installation, water purifying and other needed services, sell products, etc.
If you are looking for a superb template comprising advanced technology with a bulk of required elements and components under the hood, SKT Pathway PRO is the best candidate.
Designed and polished for cleaning and utility industry, this template has a primary focus on safety or your web data, as well as its stability across mobiles, platforms, devices and browsers.
With SKT Pathway PRO you are going to reveal tons of customization and documentation needed when it comes to making your site invulnerable in terms of security, as well as more dynamic with add ons and plugins such as commercial and translation, gallery, contact form, SEO and SMO, shortcodes, etc.
Your competent and comprehensive website is what defines you as a hustler instead of just hobbyist or even a businessman with restricted possibilities. Locksmith is one of such pro quality products to stress the value of your utility business and services, your experts and handymen, high quality products and means, etc.
It's a template designed by the latest WordPress requirements and digital trends including coding and styling, customization, business translation, e commerce nature and more.
Finally, you are not going to follow the less powerful option just because you want to economize on your future website and pay a lower price for it. The truth is that Locksmith is wonderfully cost effective so that you don't need to sacrifice the opportunity of having access to pro quality features and options.