If there are plans for building a user and community friendly Ultranet or Extranet website, our collection of Ultranet WordPress themes will perfectly fit in your plans as a useful starting point.
Whether it's going to be a local community or local service or local area provider, telecommunication company or broadband services, school or organization network, association or charity or any other network, community or connection based website.
These Ultranet WodPress themes will significantly ease the process of building it and will reduce the time to be spent on that.
Whether you are operating in a private or public sector, having a network or digital environment to streamline your business and keep everything under control is of paramount importance. And if thinking that the creation of such a platform is going to cost you thousands of dollars is what keeps you back from realizing it, think twice.
Today there are dozens of practical yet cost effective Ultranet WordPress themes which can serve your needs and help you proceed with daily works and transactions easily, keep the theme connected and more productive, etc.
Our Ultranet WordPress themes are custom built to showcase a professional assistance to diverse niche specific websites and blogs.
Their customizability is what makes them so versatile and adaptive which means you can quickly choose one of them and be sure you can achieve whatever is target for your niche specific website and its online presence.
With each of these Ultranet WordPress themes, you can thoroughly manage not only the way your website looks or the level on which it functions.
But also assign roles, add and remove authors with different rights and capacities and manage to succeed in your workload, satisfy the clients' needs and win the title of responsive and user centric organization.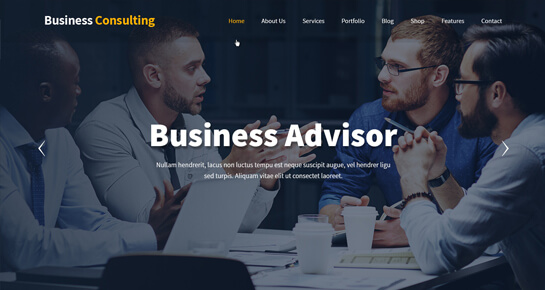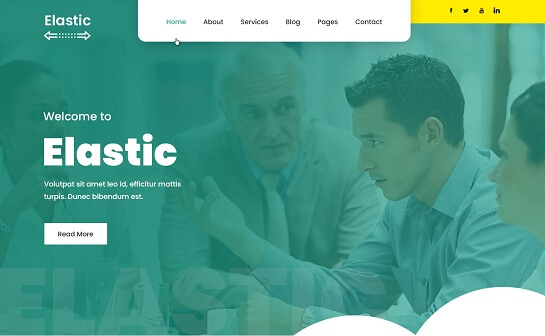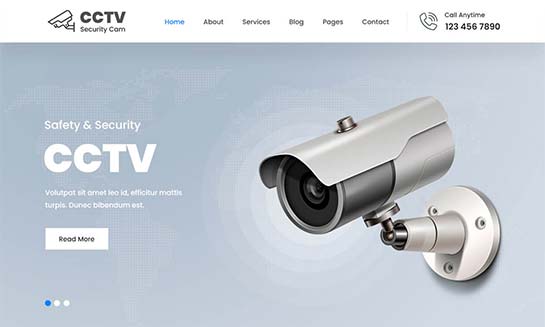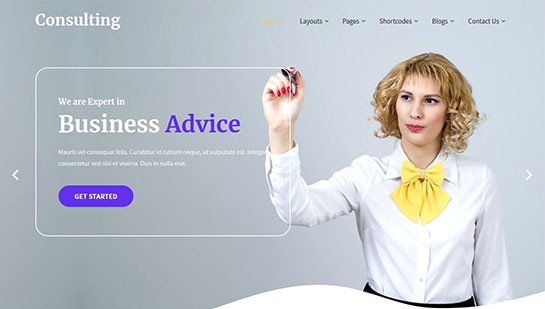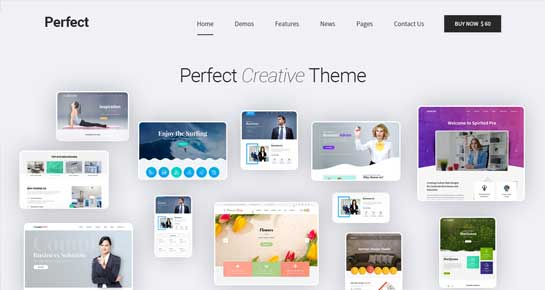 Every single step that you are going to take along the way when it comes to crafting a useful community or Ultranet portal will be fun and easy to succeed with SKT Perfect.
As one of the most popular and all encompassing Ultranet WordPress themes, SKT Perfect will help you set up a new Internet based project management platform to serve different needs.
Whether you need an environment for a group work or the one to get in touch with clients and customers, manage and process their requests or purchases, you can do that with this responsive and cross mobile compatible, shortcodes and fonts packed website builder.
Depending on the nature and workload of your community or network website, you will need additional web solutions and new functions which can be easily added to the default theme by the application of compatible plugins and extensions.
IT Solution is a great place to start with if your aim is to go online and keep your co workers productive with an inspiring and fully equipped, all inclusive and easy to navigate website.
The advantages making this template a winner among many other Ultranet WordPress themes include the theme's flexibility across different modern platforms and areas, devices and mobiles, compatibility with easy to use shortcodes.
Page and post controls, plugins and extensions to make sure all the necessary functions and touches are wrapped up in your website.
Whatever you want to achieve with your Ultranet website can be quickly done with this customization ready template. All you need to do is to jump right into the design and layout changes from the Admin Dashboard on the theme's backend.
HR Management is the next smart and business ready template coded and launched especially for online management, HR and recruitment, business consultation and conducting services and portals.
You will be motivated by the controllable nature of HR Management ready to wear the form and function you want to have for your future website. Additionally, you can be a leader in customizing colors, pages, menu items, homepage slides, widget friendly zones, fonts and typography, blog area and much more.
Page building compatibility is also checked so that you can pair HR Management with popular page building or visual composing plugins and make your web management process even faster.
Some of the modern website builders require a certain level of technical knowledge and know how from you in order to build your own digital portal or Ultranet website. However, when it comes to the best Ultranet WordPress themes, this is never a case to face with.
Do it yourself option is at the core of SKT Job Portal but it does not expect you to be a seasoned webmaster but grants you with everything easy to use and control so that you can be the only master of your site without any coding knowledge.
Apart from being admin optimized and simple to deal with, SKT Job Portal is also lightweight in performance so that your online work is not going to be hampered by anything irritating.
Be it a financial or consultation, construction or education, community or team management, Ultranet or Extranet, design or digital agency website, it's going to do well and record high results if based on Finance.
With this engaging and sophisticated website comes an abundance of new changes and web promotion possibilities, as it's of high quality and matches the modern digital world and its standards.
Otherwise stated, the hassle free operation of a website built upon Finance is going to last forever even while you are tweaking the theme's backend for new updates and new solutions.
SKT SEO is a digital and SEO, SMO and web development, group and team management and service provision website builder to make all the things flowing even for the startup website admin.
The opportunities SKT SEO grants you with are endless. Management of a daily work, tracking of results and records, reviewing the website visitor's details and integration, writing and post scheduling opportunities, product and asset sales and the list can still go on.
The website's overall appearance and the way it is showcased to the users are also at your disposal to be controlled and managed.