The blogging industry is pretty much familiar with WordPress's concept and the increase and hikes it is getting. But for those who don't know about WordPress themes and its uses, this content will be the most informative one for them.
Before heading towards why WordPress themes are being used in the blogging industry and many other individual companies or institutions, we first need to know about WordPress itself.
So basically, WordPress themes were made to make beginner's life easy and less problematic. WordPress can be used profoundly to build your own creative and customized website with thousands of free and attractive themes.
Have you wondered what makes WordPress compete with an initiative designed website by some talented web designers? There are two very beneficial features because of which WordPress themes are equivalent to an authentic website.
The first one is WordPress plugins. Plugins give the user freedom to explore and reach many platforms and, thus, increase a platform for the website in different media.
There are other plugins available like Yoast SEO, Gravity forms, etc., which should be compatible with the themes you are choosing. Before buying or getting into any theme, be sure that your chosen theme is compatible with all plugins.
Now the second point which makes WordPress themes the same as authentic websites is compatibility with browsers.
There are different browsers we know till now starting from internet explorer to Google Chrome, a best and a responsive theme should always be compatible to every browser so that it can get a reach to a different audience on different platforms.
Now when we have gathered some brief knowledge about WordPress themes and the things to be considered while choosing them, we are heading towards some example.
In the next section, we will briefly elaborate on 12 different and attractive Travel Agency WordPress themes.
These themes will help you gather some additional knowledge about which theme is used for what sector and what are the features which make it responsive at the same time.
Top Travel Agency WordPress Themes for Travel Booking Agencies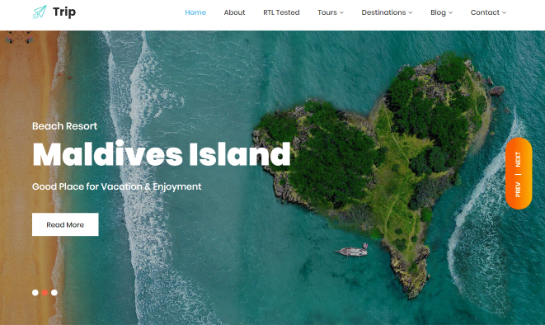 This Travel Agency WordPress themes is perfect for any travel tour agencies which come up with different trips as per seasons. The theme is pretty responsive and attractive at the same time.
Several plugins are compatible, and others show the various locations with booking and reservation systems and options available.
The nextGen gallery is open to reveal the destination's pictures based on which you can decide whether to visit there or not.
Along with some pictures, there are some short descriptions as well, which will help you get some additional information without the help of Google.
Features
Woo Commerce enabled which means it is highly responsive and updated
SEO friendly and optimized to reduce the traffic on the website.
Loads of theme color and font style available which give you the freedom to customize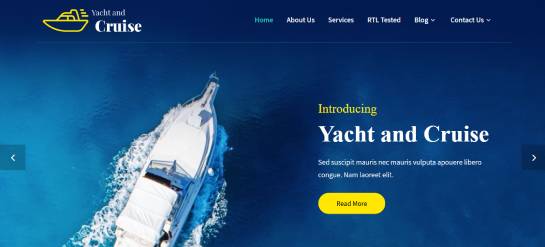 Specially designed to allure a luxurious customer base, this Travel Agency WordPress themes allows you to inculcate some attractive and informative cruise trips and information related to that.
You can get a step by step guide as well for such Yacht themes. Sidebars options are also available, which shows that there are various layouts available that can be easily included or excluded.
Features:
There are color-changing options as well, which directly indicates that the theme's color can be changed easily.
The theme is multi-lingual, which means it can be translated into different languages.
The theme is plugins compatible as well, such as Polylang, qTranslate X, etc.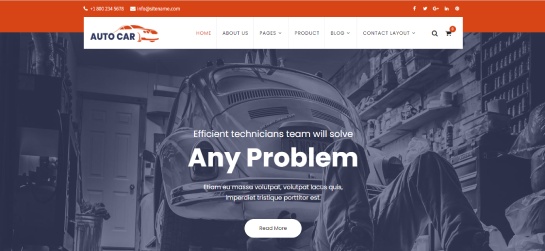 An auto car is a multi-purpose theme used for several purposes and different sectors as well. This multi-purpose Travel Agency WordPress Themes can be used for automobile mechanicals, auto painting showrooms, auto centers, or even mechanic and repair workshops.
The theme is elegant and straightforward and provides cleanliness and precision to the information. Supplied with different slider options such as master, smart, cyclone, crelly, etc. makes this theme much more interactive and exciting to a greater extent.
Features:
SEO friendly and optimized which makes it run faster
Blog layout is also available just to help out those companies who want a blog content for their services.
The theme is based on HTML5 and CSS3 coding, which makes it perfectly fine for modern and updated devices.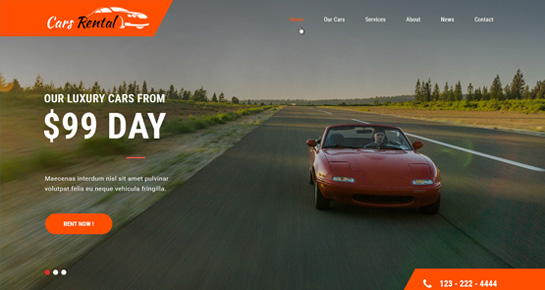 As the name is suggesting this Travel Agency WordPress themes is for car rental services. The coding for this free theme has been done securely under WordPress Codex standards.
The header and footer are widget friendly, which also helps the theme to make highly responsive. Since this is a car rental service, a gallery portfolio section is required; thus, the theme is provided with the Nextgen photo gallery, making it more attractive and informative.
Features:
WooCommerce ready
The theme is multi-lingual and translation compatible as well.
There are social media icons available in which colors can be changed and customized easily.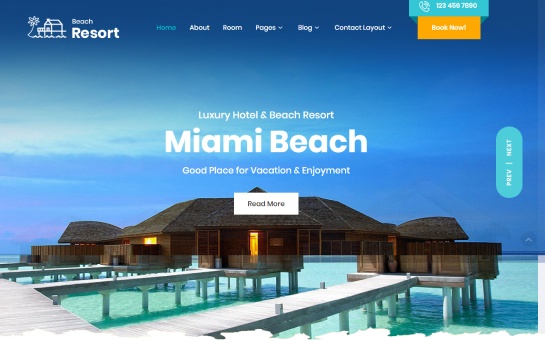 There is much wanderlust who loves to visit the beach. Their primary motive is to explore the world. So if you want to set up a theme for beaches only then this Travel Agency, WordPress themes is the best for beaches.
As usual, the most prior thing for every them in today's time is responsiveness, so this theme is 100% responsive and mobile-friendly. Multi paged and multicolored theme, which is also provided with the blog section to incorporate clog content for the website.
Features:
There are inbuilt short-codes which is used for building an easy content website.
Several portfolios and photo gallery plugins are available and compatible to give you a diverse range of choices.
The coding is purely based on HTML5 and CSS3 coding for better compatibility with modern devices.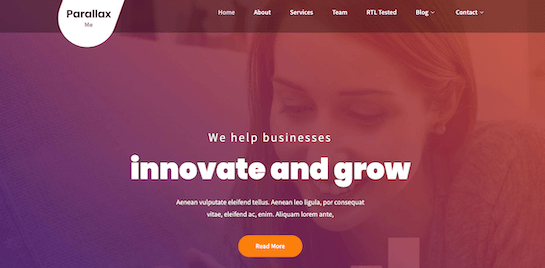 This multipurpose theme can be used as a Travel Agency WordPress Themes as well because of the several features it has in it. Because of the elements, it is readily accepted and trusted until now.
This theme has been made under an elementary page builder with the coding of HTML5 and CSS3 so that it can be easily merged with modern devices as well.
There is a filterable portfolio section for photos and videos separately so that you can efficiently work upon pictures and videos.
Features:
SEO friendly and highly optimized theme for better responsiveness
The templates in the theme are cross-device and cross-browser compatible.
The most beneficial feature is the ability to add 20 sections in a one-page theme only.
This theme is as beautiful and responsive as the name is suggesting. The world of underwater is gorgeous, and one should experience that once in a lifetime.
Similar is this Travel Agency WordPress themes, which has several features to fall in love for. This is naturally simple yet professional in look.
This multi-purpose theme can be easily used for different sections, such as sea adventure agencies, surfing agencies, and underwater agencies for sure.
It is highly responsive and can be used in many devices, starting from Android to Mac or any other device. This theme at the same time is pretty dynamic and user-friendly as well as you can change the color, pictures, fonts, templates as per your liking and need.
Features:
This theme is AMP plugin compatible, which makes it work on different devices.
SEO friendly, which will help you get the reach you want.
SMO is enabled and friendly, which means you can put social media icons wherever you want.
This is another very diverse and multi-purpose theme that can be used for many purposes and adventure sports.
This adventurous Travel Agency WordPress themes can be hiking, trekking, sailing, rafting, games, fun, mountain climbing, skiing, surfing, hunting, military send many more adventurous sports.
There is a section of personalized NextGEn portfolio section in the theme, especially for pictures and videos. The theme also has a blogging section to make this theme for travel bloggers as well.
Features:
It is a WooCommerce ready theme that makes it fast and responsive.
Coding with HTML5 and CSS3 makes it compatible with modernized and different range of devices.
User-friendly as it is easy to install, run, and update from time to time.
Naturo is a well-known and super responsive multi-purpose theme that can be used in several sectors. If you are a great fan of minimalism and want your website to look the same but effective also, it is the right Travel Agency WordPress theme for you.
Several contents are changing and updating option along with link color changing option, which makes it more accepted and appreciated.
Features:
Compatible to every device and Woo Commerce enabled as well.
Beautifully coded and built with HTML5 and CSS3
Both SEO and SMO optimized themes.
This theme is a simple and straight away theme, as the name is suggesting. This travel Agency WordPress theme is a clutter-free, designed theme with several options for customization.
If you are a blogger and you want to have a clutter-free website, then this is the perfect theme for you. It is being built with an Elementor page builder, making it way responsive than other competitive themes.
Features:
Color picker is available, enabling you to change the color of the template and fonts as per your choice.
Short code plugins are available, which makes it pretty fast and responsive.
Pause, different animation effects are part of the inbuilt slider you can use as per your choice and preference.
This is an industry-friendly theme with some crisp and diverse range of different sectors of the working industry.
Nivo slider is present, but it can be easily changed into other available sliding options that are readily available in this Travel Agency WordPress themes.
This is a perfect and the ideal theme for any business or corporation which wants to grow. The nextGen gallery is available, which helps you keeping some crucial pictures on your website.
Features:
Loaded with the latest version of WordPress makes it pretty fast to work with
You can incorporate icons of social media and link your website.
Coded with HTML5 and CSS3 makes it a durable option.
Again a multi-purpose theme specially designed keeping in mind the need for different industries and sectors.
You can add 10 slides easily to this multi-purpose Travel Agency WordPress themes without any hindrance at all. You can easily change the background color as per your liking and choices.
Features:
450+icons are readily available so that you can use it whenever you require them.
Woo Commerce enabled theme
Some standard pages are required, such as our team, pricing table, template pages, etc.
Conclusion:
We are glad that you have reached this section. I hope the content turned out to be informative and you inculcated some ideas from it.
All these travel Agencies WordPress themes are extensively used and accepted worldwide. The installation and use are very easy, and you would not require any help from professional web designers.
But beginners who are new in website making and publishing, often tend to make some mistakes while choosing WordPress themes. So we have compiled some points that we will brief you a bit to avoid making such mistakes further.
First and foremost, simplicity is the key. If you are beginning with your career in the online commercial world, you need to keep things simple.
An over complicated theme can become an adverse point for your website and hence for your career as well. The second most important thing you should consider while choosing the theme is Responsiveness.
This point is non- compressible because this feature in your theme allows you to make your website run in every possible theme. In today's era, every website should be mobile-ready and thus should be responsive at the same time.