If you are looking for a text based website builder that delivers accuracy with minimal presence of distracting shades and touches, shares modern yet minimal style website design, then our collection of text only WordPress themes is for you.
Naturally, any text centric website or blog can be based on any of these minimal styled text only WordPress themes and website builders, be it an author or writer, transcription or content writing.
Text management or proofreading, e book and book, library and online storefront, manuscript and write help profiles. However, you are free to customize and edit them to match the calls of other websites as well.
Legible typography and readability have to do with the overall perception of your website and its ultimate success. Regardless of what type of website you are going to have, which colors and graphical solutions it is going to celebrate, the primary focus is always on the text and content, as we all know that content is king and context is God.
Well, the most productive way of making your web content shine and attract as much attention as needed is to produce and present high quality textual material while in parallel eliminating all the excessive elements that could distract the website users.
Our text only WordPress themes are specifically designed to cover such needs and are designed to provide your website with a neat and hassle free interface leaving the central role to the site content.
Of course, it does not necessarily mean your website can host nothing but content. Rather, you can add and test the combination of as many new colors and animations, multimedia and images, structural changes and new plugins as you would like for the bright future of your website.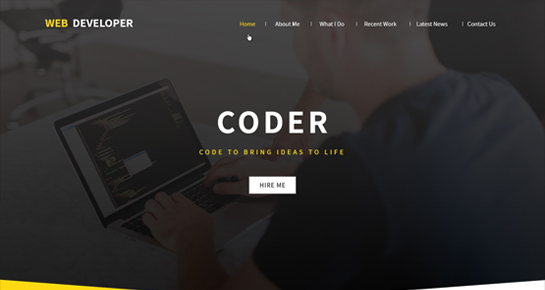 Web Programmer is a real example of how clean and crisp, aesthetically pleasing and targeted text only WordPress themes can be.
This wonderfully pliable and precise template comes with a pack of Google approved fonts of different types and subtypes you can choose from and adjust to the overall clean and fresh look of the site.
Web programmers and coders, digital specialists and portfolio owners, authors and content writers can use this convenient website builder to create a professional profile and promote their services, books, products and more.
Moreover, it's possible to arrange the online sale of them as well thanks to the theme's commercial ready nature. Just look for the useful e commerce plugins and extensions, add them to Web Programmer and you are welcome to customize the given commercial platform as it is best for your audience.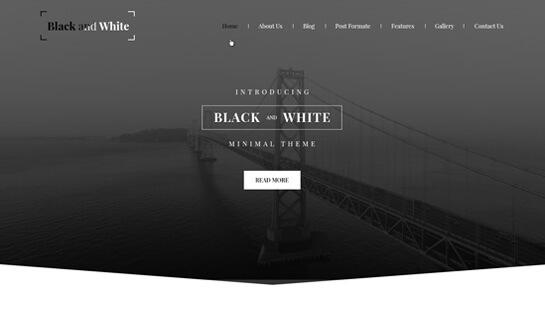 Black and White is another interesting solution to your digital needs that is custom built to use its elegance and strong coding simultaneously to be an ideal platform for user engagement, better search engine results, more popularity and higher sales rates.
This black and white based website toolkit comes with a nicely arranged slider appearing in the center of the homepage and ready to display the best of your imagery and textual materials, as well as other multimedia files if replaced by another slider plugin.
Page builder and visual composer plugins are also authentic with Black and White which means you can turn to their help for a more efficient web building workload.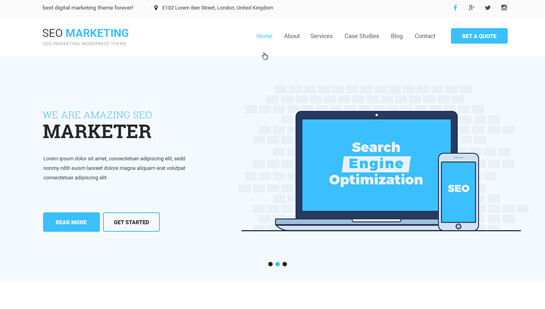 SKT SEO is a responsive and clean, HTML 5 and CSS 3 based template that is ready to guarantee an effective communication between the site visitor and site content.
Text is the primary way of communication taking place online and the designers of SKT SEO have created an atmosphere where the website text is going to have an essential denomination and role in your digital profile.
You can also customize the texts appearing on your site with colors, fonts, sizes and more, use preloaded sections to present them or schedule posts for future publications.
The theme's Live Customizer hidden behind the scene will give you better visibility of what your website will look like after the changes and modifications. As soon as you preview them and make sure you are satisfied, you can save them and have all the changes activated for the website's guests.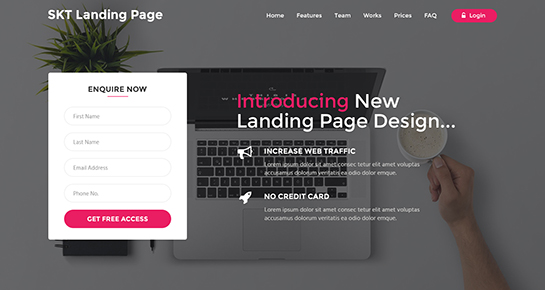 Minimalisic and text based design of SKT Landing Page makes it one of the most frequently used text only WordPress themes for different purposes, from commercial and sales promotion to personal and media.
Devoid of any visual complexity, totally responsive and cross mobile compatible, quick and speedy in performance, text based and HD ready, SKT Landing Page will definitely contribute to the better usability of your site and will prove your site users that you value their time being on your profile.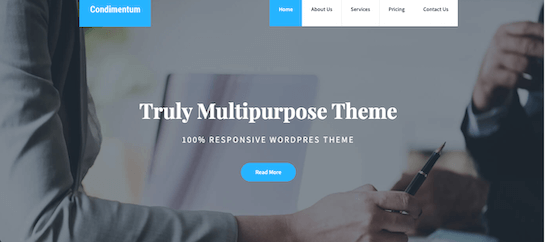 Text based design philosophy is successfully implemented while building Condimentum. Clear user interface giving your freedom to add your valuable textual materials and content as well as accompany it with attractive images and other elements is what makes this template so preferable for a perfect digital interaction.
Full documentation is also available with Condimentum written and presented to detail the given website builder and showcase the most effective ways it can be modified, customized and maintained. Additionally, you are going to receive a professional technical support along with documentation whenever you need that.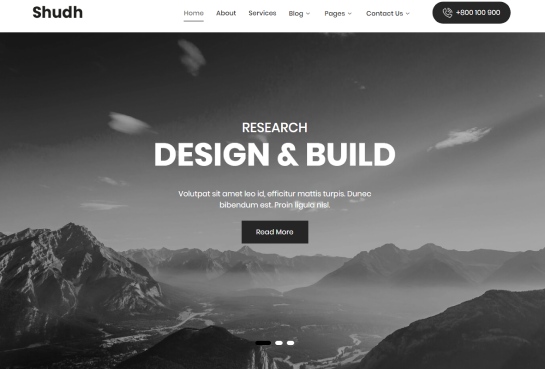 One of the most versatile text only WordPress themes based on less is more approach is called Shudh Pro.
You will be amazed by the mixture of simplicity and clarity of the theme on the one hand, and infinite functional capacity and smart customizable platform on the other.
Hence, you are welcome to use Shudh Pro either as it is with a uniquely simple and hassle free interface or make it more lively with new colors, shades, effective typography, vivid images on the homepage slider and more.
If you are planning to sell e books or text based services via your site, e commerce plugins which function ideally with Shudh Pro will help you in managing that.