This time we are going to leave you with the bests and the most efficient sushi bar WordPress themes for sushi bars and restaurants, eastern cuisine and eatery websites, sushi and other food delivery services, as well as other similar food and drink businesses online.
When it comes to the food and drink industry, unique taste and high quality are the essential currencies. From the initial steps of making or cooking to serving it to the clients, the whole process is fuelled with creativity and expertise satisfying your clients' expectations.
The same philosophy applies when you are going to run any food related website or blog and sell your products and services, or market your bar and restaurant.
From creating and customizing your profile to keeping it fresh and up to date all the time, every single process needs should be blended with unique touches and controls to make your profile superior.
In this connection, you can undoubtedly rely on one of the most useful sushi bar WordPress themes whenever you are thinking about running any sushi or Chinese, Japan or another Eastern cuisine website and not only.
Stay afloat in the ever growing and highly competitive food industry and persuade your clients to open their wallets with the help of any of the sushi bar WordPress themes you will find below.
They are all user and beginner friendly with less learning curve than you might expect to need, as well as feature rich with boundless management and customization options.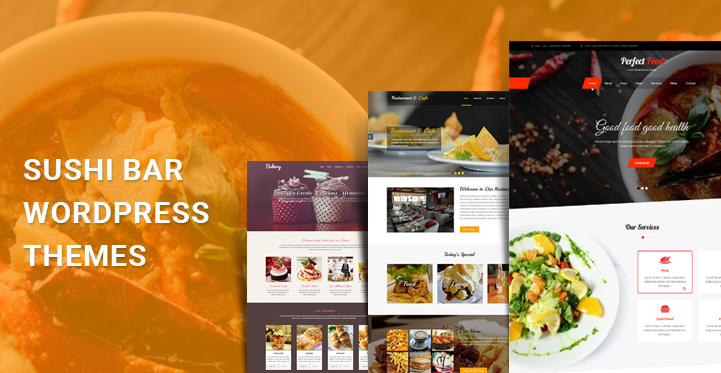 Sushi Bar WordPress Themes for Sushi Restaurants and Bar Websites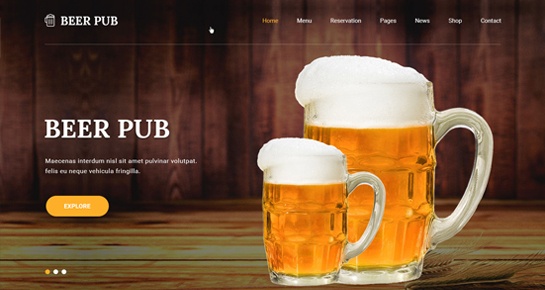 Beer and Pub is wonderfully colourful and nice looking ecosystem among sushi bar WordPress themes to create your sushi bar or restaurant website, showcase its ingredients and items, your location, contact information, news, gift cards, online reservations and delivery services and much more.
No one likes waiting around for your site's post or image to be loaded. Therefore, the authors of Perfect Food make it compliant with all the speed standards and rates of the modern dynamic world so that your web visitors will not waste their precious time on heavy loading.
Moreover, your clients are free as in freedom to use any portable device to get in touch with you and enjoy your content in a fancy and proportional layout matching their screen size.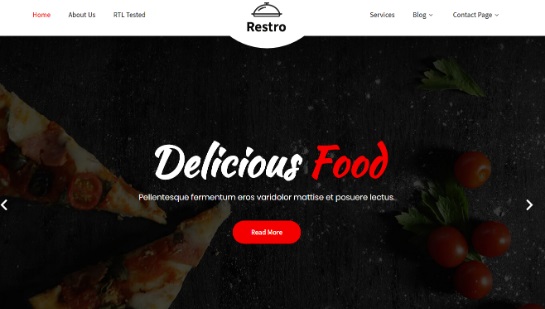 Restro is another food and sushi related template for food presentation and marketing online. Whether you want to showcase your content in a casual and fancy style, or closer and speak easy manner, Restro will be your great assistance in every decision made.
Powered by a durable coding and styling with HTML5 and CSS3 controls, Restro knows the shortest way of speeding up your site with light yet powerful operational framework.
Moreover, with Restro, search engines are going to love your website and crawl it easier for more boosted SEO results.
On the whole, this sushi and Japanese food WordPress template comes with tons of color controls, preloaded Google fonts, shortcodes and icons, plugin support and easy to use admin dashboard, etc.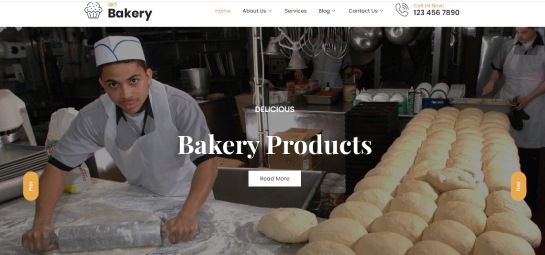 We Bake is one of the loveliest and chick food related tools classified among sushi bar WordPress themes and is read to wear different faces to surprise your audience.
With subtle and tranquil look, this template knows how to sweep your potential clients and sushi lovers off their feet and persuade them to give your foods a try.
The cross mobile and browser compatible layout of We Bake includes home, about, services, menus and other sections, homepage full width slider for the most effective images of your food, completely widgetized footer and header areas, etc.
Blog area is also given for daily updates, news, recipes, interviews, tips and more.
Fully compatible with the most recent version of WordPress, We Bake can be smoothly supported by a multitude of plugins such as commercial ones and not only.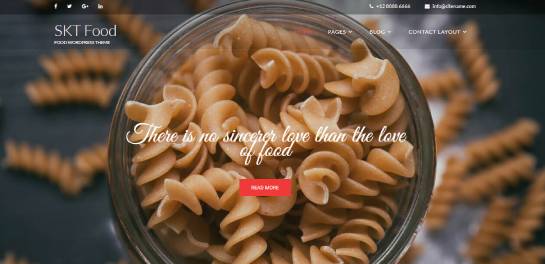 Combine your style or business identity with SKT Food in any desirable manner to delight your online guests.
Enhancing your hospitality with smooth and sleek navigation will be a breeze with SKT Food. This template simplifies the process of scanning your content and viewing it on different devices, from PC to mobiles, from small screens to large ones.
Create your profile and monitor it from every part of the globe. With its open source nature and admin optimized framework, SKT Food, offers you a handy collection of elements to organize your website properly before guests come to your door.
This bakery and eatery, sushi bar and restaurant, recipe and cooking website building tool is never reluctant to be combined with additional tools for a greater exposure, online commercial activities or image friendly platform.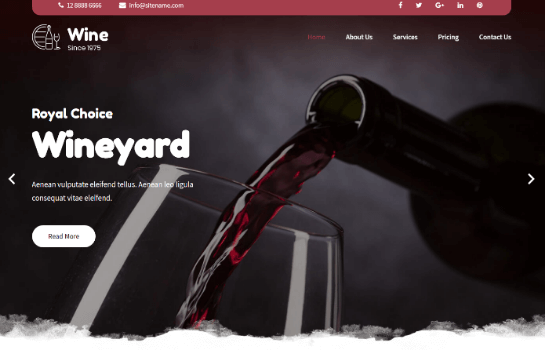 Wine Pro can be fairly called as one of the results driven and cutting edge sushi bar WordPress themes making your digital life quite easier.
The spectacular and attention seizing presentation of dishes in the virtual arena, or otherwise stated, food porn, is still effective in advertisements, infomercials, websites and blogs.
With this in mind, we have created Wine Pro which is custom built to host HD images and other visual content provocatively.
Hence, you have a fully controllable homepage slider for the most successful and appetizing images of your sushi bar, its menu items, particular food or something else, as well as a separate gallery area for keeping them sorted and easy to browse.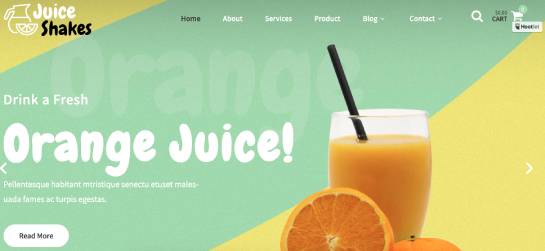 Juice and Shakes is one of the stylish and serious, well arranged and designed to match Sushi bar WordPress themes which are not restricted by any personal or commercial usage. It is flexible and multipurpose at its core and as such can undergo any modifications to look and function the way you need.
If you want to receive much attention from growling stomachs of your locality and not only, SKT Black Pro is what you seek.
Uploading delicious looking photos of your sushi and not only is essential in drawing hungry eyes. Use the homepage slider for such purposes and boost the visual effect of your site on your audience.
As for the other pluses of this template, it is wonderfully easy to use and follow, and showcases stunning cooperation with various plugins, as well as SMO and SEO controls.
Who doesn't love Sushi? Frankly, anyone who has a taste for the eclectic and the extra ordinary would make a beeline to the nearest Sushi bar.
And naturally, if you are planning on setting up a sushi bar, you may have to do a lot more than set up a bar and you definitely need to do much more than rely on the odd advert in the paper or word of mouth to get the customers to roll in.
It may be time to think out of the box and you can get started by reviewing some of our sushi bar WordPress themes.
With these sushi bar WordPress themes, it should become apparent right away that the lot were designed especially for sushi bars as they come preloaded with templates that you can either customize or use 'as it is' on your website.
Here are a few reasons as to why you should opt for these themes at the earliest, so as to get the most out of your sushi bar.
Visibility: Once you have selected the right theme, you should be able to target your key demographics much more effectively than before.

These themes come with sliders that you can use to display high resolution images of your Sushi which should make them all the more attractive and appetizing. This should provide your users with yet another reason to visit your sushi bar at the earliest.

Reach: With a professional website set up, you should be able to design and develop targeted marketing campaigns and even set up special offers so as to entice customers to drop in.

Soon, they should be able to check out your website and you may even be able to provide them with online delivery options as well. All the themes are easily customizable and can be expanded as well which is an advantage.

Efficiency: You can use your website to monitor your sushi bar and even increase its efficiency so that there is very little lag time between when the order is placed and when the customer receives the said order.

By streamlining operations and increasing efficiency, you should be able to provide your customers with what they want, with instant service.

And with enhanced user experience, your customer engagement is bound to grow, and more importantly your customers would in all probability leave you with a great feedback which should help you attract more.

Social media: All these themes come with the option of integrating your social media platforms; with these themes, you should be able to post on social media and link it up to your website and this should help drive in more traffic than before.
These are some of the reasons as to why you should opt for a sushi based theme than anything else.
Keep in mind that the customer experience will form an important facet of your business and given this, you would naturally want to please your customer with some great customer service and these themes should help you to do just that.