A handpicked assemblage of the most practical special education WordPress themes for special and aided education classes and courses, tutors and learning centers, adult education websites.
Special course conductors and adult coaches, career and personal development centers, universities and institutions, as well as any other private or public, general or special education profiles.
The enjoyment of a high quality education should be felt by everybody irrespective of the special needs, requirements or disabilities of the latter. The right to education and learning is one of the essential and overarching human rights being in the focus of global attention and consideration.
However, people with special needs or certain disabilities face more challenges than others while being in the pursuit of this right and its implementation.
In this relation, there are thousands of general and private educational institutions and centers raising the flag for education and offering their services to the public at large.
And while general education can revolve around only learning, special education programs include a bit more with additional services, including occupation and physical therapy, transportation, speech therapies and more.
This collection of the best special education WordPress themes is primarily directed to the needs of such educational and learning centers, private tutors and classes, agencies and academies, universities and schools to go viral and enlarge the scope of their influence.
Totally ready for customization and multilingual settings, each of these special education WordPress themes is pixel perfect in look and smoothly adaptable to different screen resolutions and requirements.
It means that with any of them you are going to have a website that can pride itself for its ongoing viability, responsive layout and serviceable appearance to make your content easy to find, read and digest.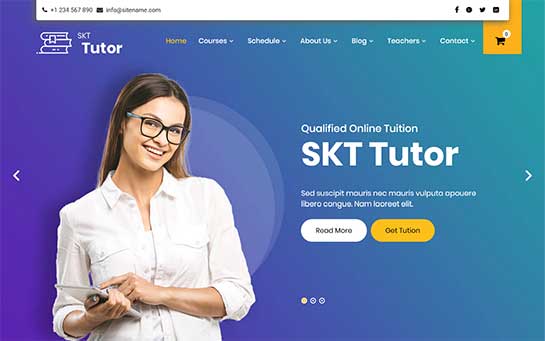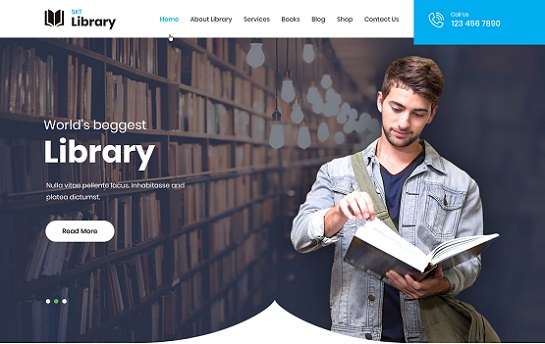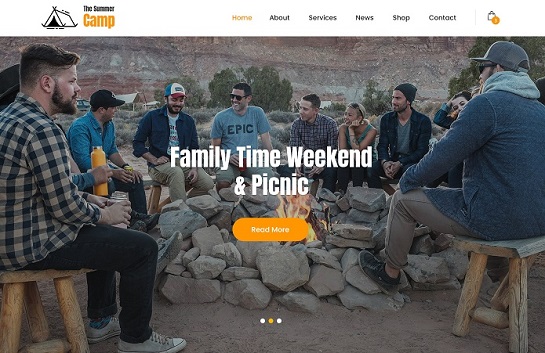 Perfect in form and function, stable in coding and performance, Summer Camp is one of the top special education WordPress themes that can turn to be a core component of your successful website.
Every part and touch of this template is thoroughly processed and updated so that your website guests and special learners will find your profile easy to use, explore and come back over and over.
Summer Camp is also 100 % responsive and cross mobile checked so that nothing incomplete or irrelevant that can interfere with the website user's mobile browsing experience.
Shortcodes and fonts packs, full color changing and homepage slider controls are wrapped up in Summer Camp to grant you with beautiful and productive digital experience.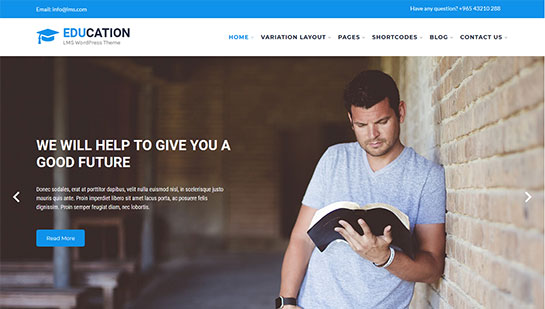 SKT Education is the next LMS and educational platform to be used by absolutely any kind of education and learning, knowledge and development related businesses, institutions, programs and more.
Winning the attention of the target audience first and persuading them in your excellence further are the key tenets forming the ground of your success in the virtual realm.
In this connection, SKT Education is search engine friendly to organize the meeting between you and your customers or their parents at the right place.
Once you are found online, it's up to you to provide your website guests with the loveliest and the most informative user experience with contact details and encouraging photos of your learners, social media links and daily blog posts.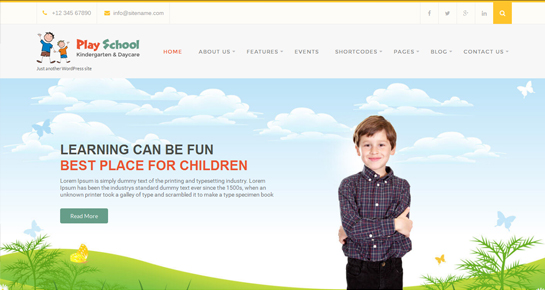 Designed for schools and preschools, special boarding schools and child development centers, Play School is another modern and impulsive product you will find in our roundup of the best special education WordPress themes.
It's a template that effortlessly unites lively appearance with powerful functionality at the same time keeping the right correlation between simplicity in usage and advanced framework for many additional possibilities with plugins, shortcodes and more.
Well thought out and impressively processed from the ground to be comprehensive and feature rich, Play School comes optimized for search engine and social media platforms, page and post layout controls with typography and font establishment, manageable slider and gallery section, etc.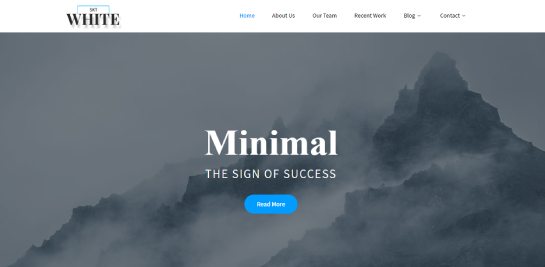 From special education experts and private classes conductors to psychologists and linguists, speech therapists and neurologists, all kinds of special education related specialists can highly benefit from SKT White Pro.
This robustly dependable website builder features nice looking and effective homepage slider to make the most of your visual material, easy to arrange homepage sections for inserting your classes and programs, giving map and directions, phone numbers and contact email addresses, etc.
Simply use the theme's back part with drag and drop functionality to have all your content deployed accurately, create your online store for selling relevant products and learning materials with the help of WooCommerce or any other commercial plugin or make your website international and multilingual ready with translation plugins.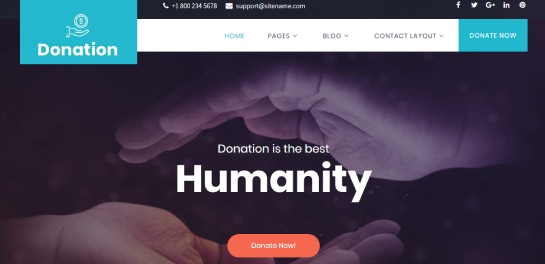 We invite you to check out all the dynamic and superbly designed theme elements and features that come packed in Donation.
Donation activities, NGOs and charitable funds to a great job in finding more ways to impact the world, breaking the cycles of illiteracy and helping children and learners with special needs to reach their God given learning potential.
This template is one of such motivational templates you can use for all kinds of special education support programs and events, courses and consultation, learners' enrollment and more.
In addition to the overall strong and serious looking outfit, it's an extensive page and post manager, cross mobile and browser supporter and retina ready layout generator for the sake of your end user's convenience.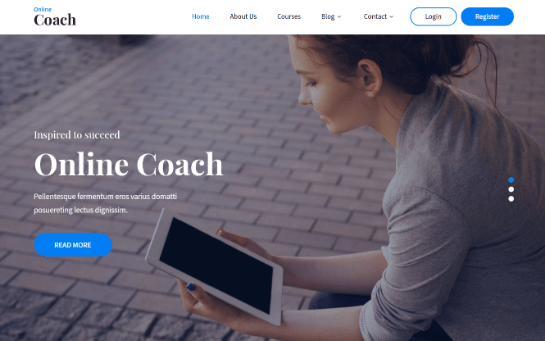 Online training and learning opportunities do wonders for special education spectrum by facilitating academic and learning process, granting learners with less limited and restricted environment to achieve their peak.
Online Coach Pro is one of such valuable special education WordPress themes ready to break all the barriers for your special learners and provide them with a convenient medium to exercise their right to education.
From adding special courses and lessons on a daily basis to sharing tutorials and video materials, giving instructions or answering questions via contact form to integrating social media networks into your learning process, Online Coach Pro is custom built for all the enumerated activities.
Education is everyone's right, and all around the world, various countries are trying to promote this slogan more and more. Without education, there will be nothing in this world. Everything is built upon the stepping stones of education that a person obtains from his or her childhood to his or her teenage years.
It's not a strange thing to say that helping to create more educated people in the process is always helpful for the humanity. That's why you see so many professional learning institutes for education are popping up everywhere.
The value of education is too much to even lose 1 per cent, and therefore, you need a certain working and perfect functioning website to accompany you in this business.
Nowadays with various kinds of online learning systems, it is more important to have a very steady and responsive website, which will not only aid you in this regard but also expand your business greatly as well.
This will also help to increase your business reputation too, and thereby make you a serious player in the world of education. This is the power of Special Education WordPress Themes, you can totally harness in your own way.
From various features for customization, to support for various languages, so that students from anywhere could take the service, use it and get benefited.
The website should not only look perfect, but also work smoothly as well, and can be adapted to various kinds of screen resolutions as well.
This will help to customize the website to your own needs and requirements. The website will also be fully mobile device responsive as well, making it easy for your users to access via portable devices, anywhere in the world, if required.
There will be various types of fonts, colours, themes, etc. that will help to make the website more natural looking and visually appealing as well.
LMS is the new learning technique nowadays, and thereby implementing it in your website will do you heaps of good – not only from the user point of view but also from the business point too. With LMS everything related to a particular subject can be easily found in one place.
It makes easy for the user who is browsing, and want study materials for a particular subject. This feature will make that person happy. All thanks to Special Education WordPress Themes.
Combined with the feature set of showcasing your contact details, phone numbers, a map of your any physical location of the business or institute, thereby making the whole process so much easy for both the parties – the service taker and as well as the service giver.
There is also support for Woo Commerce as well so that it will be also easy to create revenue from the website very easily.
There are also various other commercial plugins as well, so you can use anything you choose to. The option is up to you. That's why these WordPress Themes is at the forefront of creating stunning websites for education purposes, and you should also use it too.