The best starter or skeleton WordPress themes are put together in this article both for startups and seasoned professionals to give a quick start to their websites and blogs.
In case you want to start your own project in the digital world that will be labeled by your own marks, typography, color palette, style and identity, then blank, starter or skeleton WordPress themes are the perfect base for such purposes.
It's much easier to add your own touches and decorations to the simple and clear template rather than wasting lots of time on using heavily designed and dotted platform and adjusting it to your needs.
In this article you can find the best roundup of skeleton WordPress themes ready to give you a head start to launching any new project or initiative.
Each of them is simple and streamlined enough to provide you with a reliable basis for an extensive usage.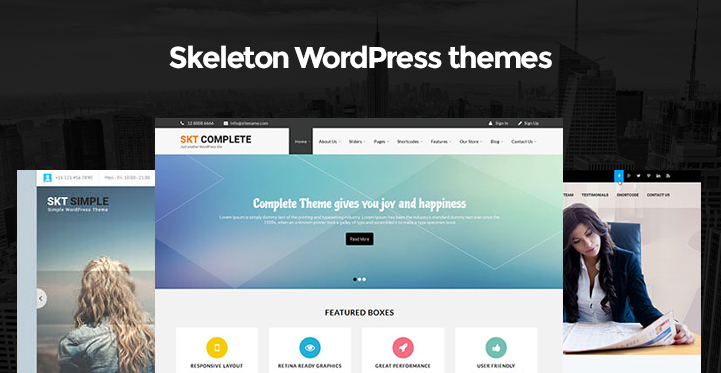 Checkout the Best Skeleton WordPress Themes
However, their simplicity and flexibility do not skimp on the true sophistication and power they generate thought their existence and exploitation.
All of them are based on the latest trends practiced in the digital realm, as well as comply with the current version of WordPress and its requirements.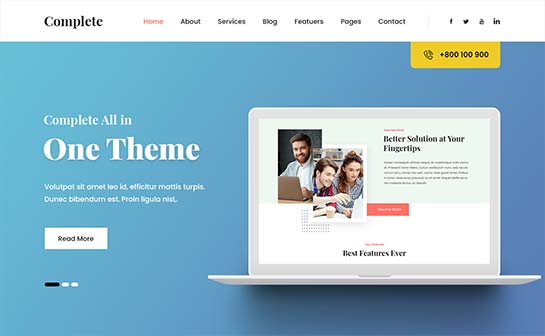 Complete Pro is deeply processed and minutely worked out, designer made and wonderfully complete template among skeleton WordPress themes.
This smart and comprehensive theme is custom built to bring a totally manageable website creation tool to the fore.
Everything catering to Complete Pro is well laid out on HTML 5 based platform for you to start any kind of website on it, whether completely new or something already existing.
It is powered by responsive and browser checked coding to satisfy the needs of mobile and device users.
Apart from mobile first working approach, it also shares smooth navigation controls with accurately arranged theme sections and areas, widget friendly zones and homepage slider.
The developers of the theme have also taken care to include ecommerce compliant nature so that you can start your online shop quickly and easily.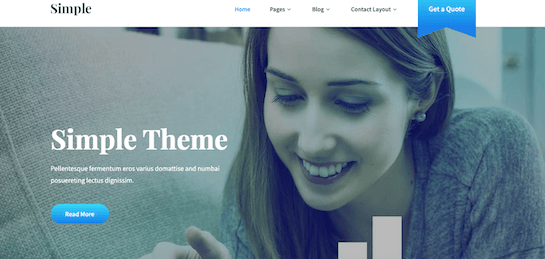 Simple is the next truly simple and blank theme with a minimalistic approach in terms of colors and other details.
The overall lightweight performance of the theme enables the usage of it for absolutely any kind of specific content, be it a personal, photography, artist, developer, business or corporate, etc.
Built with an average WordPress user in the theme author's mind, it comes as easy in usage and management as you can imagine.
This starter template ready for rapid customization and development encompasses clear and secure coding in the form of HTML5 and CSS3.
It's the main source of the theme mobile optimized and pixel perfect layout. As for the other advantages of Simple, it is shortcodes friendly, preloaded with Google fonts and icons, as well as fully documented.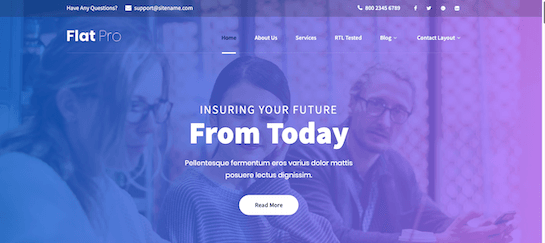 Of all the skeleton WordPress themes included in this article, Flat Pro is probably the most serious looking with modern design solutions applied.
You don't need extra efforts to bring this skeleton template into gear and make the latter reveal its true potential. All you are supposed to undertake is the given template customization and tweaking into its details from behind the scenes.
For those purposes, Flat Pro comes with a bunch of features to help you get your site organized and presentable in a matter of minutes.
There are colors and font management options together with social icons, as well as different shortdcodes to leapfrog heavy processes catering to coding. More than 8 page templates are included within the theme to choose from, as well as blog template to run a separate blog section and keep it up to date.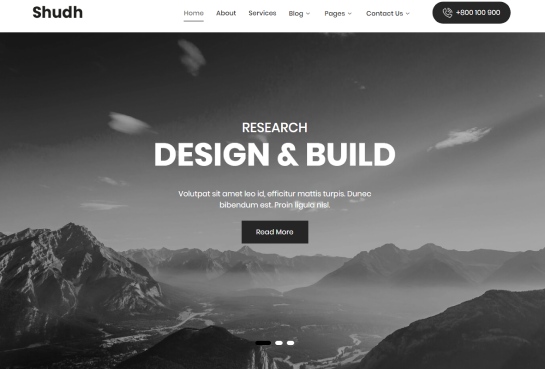 Shudh Pro is the next minimalistic and meticulous template ready for multiservice and multidimensional applications. The seasoned developers and designers sweating on this amazing template perfectly knew where and to what extent apply minimalism.
As a result, Shudh Pro appears clear cut and legible in look, while possessing invincible framework at its core. There are strong and durable HTML5 and CSS3 coding and styling that go underway.
Separate portfolio section is added to the default template for you to publish the precious pieces of your portfolio and projects, as well as footer, header and sidebar areas all widget friendly for supplementary content and contact details.
In case you want to globalize your website and get your content translated into different languages, Shudh Pro is ready for that too.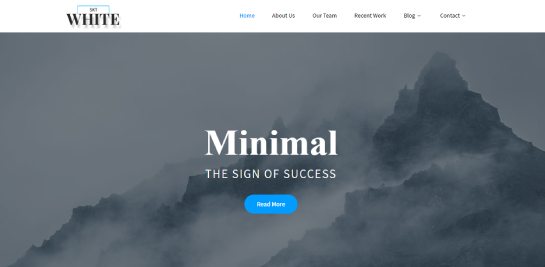 SKT White Pro is one of the popular skeleton WordPress themes authored by SKT Themes. It's a highly applicable and multifunctional website building solution written in HTML5 and CSS3. It comes launched as a blank canvas while letting you decorate and edit it the way you want.
Hence, by the application of SKT White Pro, you will have around the clock access to color changing options for each part and section of the theme, typography management with more than 650 Google fonts and menu and slider management variables.
Lots of shortcodes are available within the theme to boost the content setup process. Social media integration has been done with the help of practical social icons. With page templates and gallery section, as well as standard pages, SKT White Pro is also WooCommerce and Contact Form 7 compatible.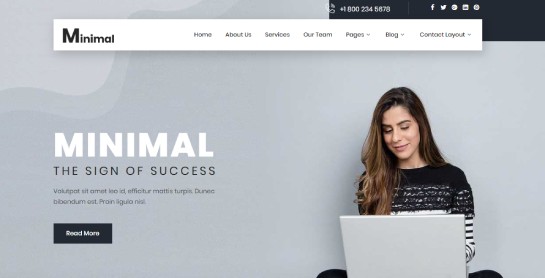 Naturo is the next amazing skeleton template you will not want to miss. Elegant and natural looking, simple and light, Naturo is a product of pure perfection and harmony.
It has a unique and attractive style written all over the template and ready to generate positive emotions for every single website visitor. While strong structure and framework are the building blocks of this template, customization options wrapped up in it are what finalize its look and feel.
All in all, one can find breathtakingly beautiful homepage slider seizing the whole width of the page to show off the most important images catering to your site. Naturo is also SEO and SMO compatible, easily adjustable when it comes to mobile usage and WooCommerce compliant.