A comprehensive assemblage of the most reliable security company WordPress themes has been compiled by us for security companies and security guards, protection agencies and clubs, academies, defending trainers and specialists, bodyguards and other relevant businesses and people.
Strictly speaking, the safety of life, health and property has always been a top priority for everyone.
The modern security systems and measures in all their diversity of manifestation are the results of the constant search for new and effective ways of organizing the security and safety of material values, health and life of human beings, etc.
Whether you are the one teaching young people to defend themselves and ensure the security of their lives, or a seasoned security company offering corporate and business services of different calibers, our security company WordPress themes will walk you through the simplest ways to success in the digital spectrum.
Use any of these premium quality bodyguard and security company WordPress themes and make sure your armed and unarmed security services, training sessions and groups, bodyguard, dog guard and other services and offers get maximum exposure for the most targeted clients and partners.
Effectiveness and pliability, precision in performance, yet flexibility in customization of these security company WordPress themes are endless. It means that with any of them, you are going to experience less workload, but more profit, less financial means spent and more client engagement during the time.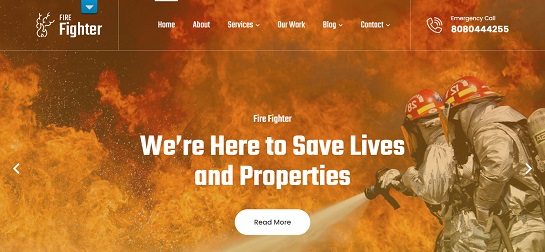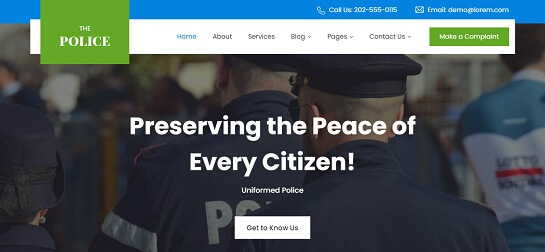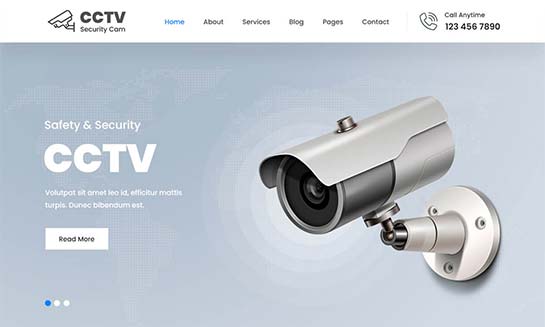 Every WordPress website should consider the security honestly. Thus security company WordPress themes have been tested will all security levels and it passed the test with high ranking.
Secure Pro can be used for security purpose business such as professional black guards, bodyguards, CCTV, private investigator, protection, protections, security, security agency, security system, Security systems, surveillance and guarding service.
It is WooCommerce compatible that anyone can open a online store to sell the products like CCTV Cameras, Computers, TV etc.
Also it is compatible with all type of devices and browsers as this theme is 100% responsive in nature. Also it supports different plugins by which you can enhance the functionality of your website.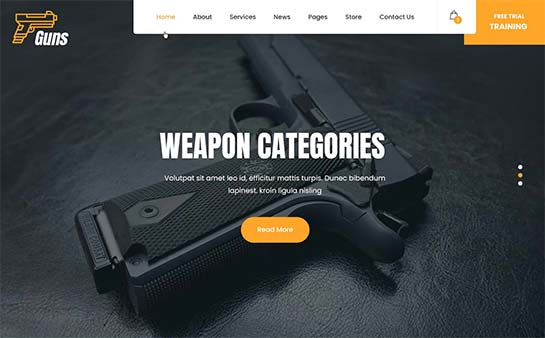 Highly specialized in hosting any military or security website, Military will surprise you by the avalanche of possibilities it may grant you with.
All you need to exercise in relation to this effectively worked out template is your imagination and content writing skills. All the hard work has already successfully completed by the theme's authors so that you can rely on the default version of the template without any hesitation.
Whether you need your profile be humble in colors or shine with eye catchy shades, share ordinary typeface or boast a unique typography that will be also Google approved, every kind of control over the look and form of your profile is quite accessible for you.
Along with reliable coding and pixel perfect theme infrastructure to work on, Military is also stunningly responsive and mobile checked, as well as highly expansible with shortcodes, plugins and extensions.
The next serious looking and generous template you can purchase from our collection of security company WordPress themes comes launched as SKT Perfect.
Nothing can beat the smooth operation of this website builder since it is well packed with HTML 5 coding and ultimate technical support to guarantee you are well protected and supported. SKT Perfect is also GPL based for you to manipulate with the theme and be sure you have the right to it.
Your site with SKT Perfect will be as dependable and trustworthy as your team members or company representatives are.
Just use the preloaded features and components to draw the general picture of your business, profiles of your specialists, available services, Securitas careers, testimonials and galleries to result in an improved web user's experience.
As a unity of elegant appearance and advanced working capacity, Black and White is the next classy and mindful, conceptually well thought out template ready to cover the needs of protective and bodyguard, security and emergency services.
You will be amazed by the fact that dozens of hidden features are there within this template for you to reveal from the theme's backstage.
ll in all, the customization panel of the theme comes as the venue of all the primary web controls and management options with pre enabled shortcodes, fonts and color controls, widget ready areas, page building compatibility and more.
Contact form is already enabled in the theme which means that your clients will have a direct connection with you for their questions, inquiries, bookings, orders, etc.
Strong Pro captivates the viewer from the first look and communicates the target message within seconds.
Hence, if you want your website to be as agile and speedy as your bodyguards and security officers are, give your preference to Strong Pro.
Experience matters, and this template has been in usage for enough time to receive the highest ranks and appraisals from the clients' side thanks to its responsiveness and mobile friendliness, admin optimized working dashboard with tons of customization options, etc.
The theme's structure enables you to use the default boxes and areas to share your protection and guarding services, both physical and digital, give the profile of your online academy, provide basic instructions and more.
Having a well organized and content rich website for your security company is a must, even when you are a startup or small scaled business.
SKT Startup is foreseen for such small caliber or newly started companies that would rather save their financial means on other productive undertakings online than on the purchase of template.
And why to pay more if there is cost effective yet all inclusive SKT Startup Pro in the library of security company WordPress themes?
The spotlight of this website tool is put on accuracy and adaptability meaning that your website is going to be as responsive, easy to navigate and scroll in case of mobile accesses as it is when viewed on PC.
You will for sure be happy with the results SKT Black Pro is going to generate. This black based and astonishingly elegant template is multipurpose in usage and hence can smartly cover the website of your security company or protection agency.
If you want your website do a great job of giving an unforgettable good impression from the very start, you'd better use the homepage slider in all its opportunities and showcase the best pieces of your company's performance.
Other notable features of SKT Black Pro are preloaded shortcodes which are more than 100 in quantity, SEO friendliness and SMO integrity, blog layout options available and many other characteristics you will enjoy.