If you are in automobile industry and want to start online business then this post is for you. There is no doubt to say cars, bikes, and electronic bikes have become the necessity these days. So, generating a powerful website to generate maximum leads and sales are the goals of any automobile industry.
In this article we have come up with the best motor racing WordPress themes that provide you best results you are looking for.
So, let us have a look to the top rated motor racing WordPress themes that perfectly match up with professional looking, attractive, and modern automotive websites.
Mountain biking theme is made up of all standards that help your business to reach a new level every day.
It helps you read the targeted audience because it is SEO optimized theme that connects you with the customers and comes up with cool call-to-action buttons. Here are its pro features. 
Best motor racing WordPress themes 2023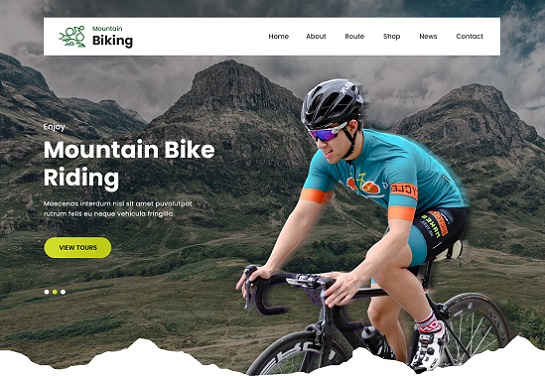 Mountain Biking is one of the best Motor Racing WordPress themes solutions for automobile businesses especially those who are interested in biking, cycling, bike stores, car stores, and many more.
This professional-looking website will take your business to a new level, and allow you to create a professional and outstanding website related to your automobile industry. It is also an easy way to encourage visitors to generate leads and sales for your business.
Features:
There's no need to install extra Plug-In or coding
The dashboard is very easy to handle 
Documentation is available
Provide easy control features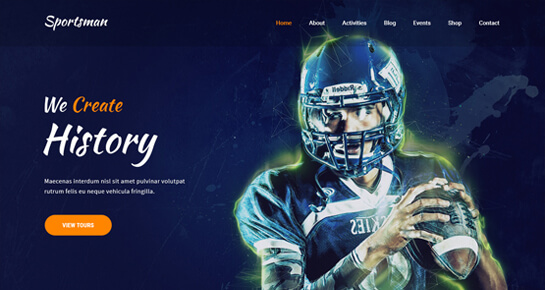 Sportsman Pro is a powerful Cutting Edge and outstanding Motor Racing WordPress themes. It is a specially designed website related to Health Club, Fitness Center, sports club, sports material, and sports Training Center. 
Further, it is incorporated with shortcodes, so you can easily improve the functionality of the website. The theme is entirely designed with responsive plugins as well as other features, so anyone can use your website from any browser and device. 
Despite the theme is very simple and easy to understand. It comes along with persuasive documentation, so anyone can easily operate the website and customize it accordingly.
Furthermore, the theme is compatible and tested with membership plugins. Also, it will make your website more social-friendly. 
Features:
Consist 2000+ social media icons
The theme is coded with HTML 5 and CsS3
Include variants for header and footer 
Compatible with page builder plugins especially Elementor and live composer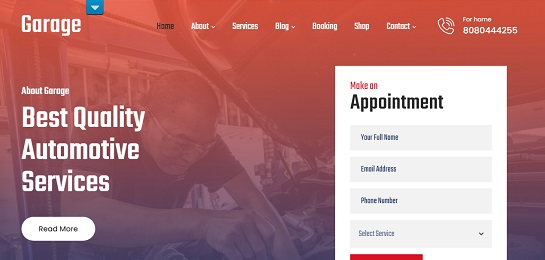 SKT Garage is a multi-purpose motor racing WordPress theme that gives awesome support for creating websites related to auto inspection, auto painting, Auto Repair, body shop, car service, garage, mechanic workshops, and many more. It comes with comprehensive documentation, so everyone can easily set up the website. 
This WordPress theme set up a lot of pre-built layouts for multiple pictures and posts. Also, it is suitable for all personal and as well as Business websites. Further, it will customize your website by the way so you do not need to work with the coding skills.
This will provide you one-year customer support for the different issues. Moreover, the theme is supported with multiple plugins like G translate, WPML, and more. 
Features:
Fully customizable theme
Include multiple headers and footer types 
It is compatible with plugins like ninja form and wp forms
Come with prebuild content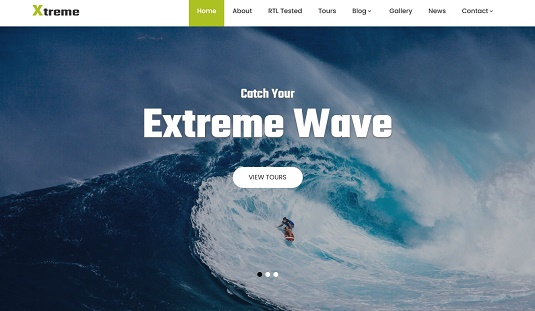 GB Extreme is a completely delightful and easy Motor Racing WordPress theme for any motor-related website. It comes with outstanding features like a sleek design, which is completely compatible with every device and browser.
Also, the modification you've made on the backend will reflect beautifully on all the devices and browsers.
It comes along with a different block layout and in-built blog right sidebars. Moreover, the theme is well optimized for iPhones and pads. It is also compatible with several browsers especially Firefox and safari. The theme is high resolution and widget-friendly. 
Features:
Make your website look professional and amazing
Include PHP, JS, and html5 
Demo content is also available
Plugins friendly
If you're looking for a theme for the bicycle repair or store then don't miss out to check the bicycle shop Wordpress theme.  It is incorporated with blogs pages and eCommerce supportive plugins. it is also meant for search engine optimization friendly.
Further, it has a custom logo that you can easily customize as per your choice. The bicycle shop is also well-optimized with plugins such as contact pages, ninja forms that assist in Google analytics. So, you could track the customer's behaviour on your website. 
Features:
Cross-browser compatible
High-resolution ready theme
Connect you with social media profiles
Keep your website running in just a matter of minutes
If you're searching for a multi-coloured website then SKT marathon is best and specially designed for the Sportsman, Sportsman, athletes, health coaches, and different healthy lifestyle people.
The design of this theme is very special because it is incorporated under the Elementor page builder.
Further, it gives one-year customer support and maintenance to the third-party plugins that are essential and compatible to use with the theme.
Moreover, it has modern layouts and provides you 100% responsive and retina-ready functionality.
Features:
Support third-party plugins
Include 900 + Google fonts
Provide full-width base layouts 
Social sharing plugins are supported
Adventure is the best professional and sports-related website theme design for promoting various activities of hiking, tracking, cycling, and others. It is social media-friendly and included 600 plus social icons.
Furthermore, it is WooCommerce compatible and has five drop-down levels with the mega menu plug-in. Also, the footer and header have four variations. Moreover, this has color changing and easy-to-use Color Picker tool that provides you multi-purpose support 100%.
Features:
Another page banners can showcase multiple slider images
Theme is based on css3 and HTML5
Provide effective backend
Coded with customizer search engine optimized theme
Underwater Pro is a very professionally designed and simple motor racing WordPress theme that used for creating the website like sea adventure, racing adventure surfing, and other activities.
It comes with six columns which are provided to showcase different types of services such as Services, diving, rafting, or any other related to your work. 
Underwater pro is highly compatible with both free and paid plugins. Moreover, it is WooCommerce compatible theme that can easily sell your items and products at a very profitable rate.
The best of it include call-to-action buttons that simply boost traffic to your website. The theme has multiple header and footer layouts. 
Features:
You will get one year of customer support
Social media friendly theme
Friendly with event plugins
It is material and flat design structured theme
If you're looking for an easy, fully compatible, and responsive motor racing WordPress theme so SKT golf is best to explore. In general, it can be used to design websites of any industry.
With this, anyone can design a magnificent website for referring to the documentation. The inner header can be represented in conditions with Banner, map, or video while the footer is also compatible and showcase videos as audio.
Features:
Compatible with standard Pages
Blog post customizer friendly
Include home page sections with various pages
Car rental is the pro-Motor Racing WordPress theme that usually focused on the automobile Industry. It has several different colors that can be changed at any point of and each element with the help of the Color Picker tool.
It includes various shortcodes that are coded to support more than a hundred features. Also, it is a flat and material design standards theme, so anyone can operate your website. Moreover, it is multilingual compatible and comes up with various layout options.
Features:
RTL tester theme 
Easy to load 
Retina and HD-ready theme
Support 6 Plus sliders
Horse riding is an amazingly and well specialized and technological sophisticated WordPress responsive automobile supported theme. It is fully equipped with all the necessities that a person need to have in the website.
One can easily enjoy the simple and effective homepage, but grab the customer's attention. 
Also, it is compatible theme so that it enhances the functionality of the website. It is multilingual and POT language support theme that can make your website easy to assess by anyone.
On the one hand, it provide easy configure page templates and professional in design website while on the other hand it is consistent with the latest design trends and offers 4 types of header and footer layout.
 
Features:
It is based on HTML standards
Social media and searches engine optimization support
The wide blog and page layout options
Multilingual supportive

 
Summer camp is a modern, responsive flexible, and multi-purpose WordPress theme. It is coded with kind of Technologies that engage more customers towards your business.
It is well promoted and effortlessly support camping activities as it comes with pre-made Pages like a homepage, about us, space services and contact page.
It is complete camping WordPress theme as well because it has created on Elementor page builder. Further, it created a demo content so anyone can focus on the website. 
This theme is well-updated and provide the most flexible type of graphic along with customizable options. 
Features:
Support 900-plus Google fonts
Support software version of Wordpress 5.4 version
Offer smooth flow of working 
You can add HD photographs and videos
Soccer is a heavenly responsive and customizable WordPress theme that can handle your website and traffic.
It offer font controls which means it can handle typography, especially full-text color on selections and many more. It has site layout for having wide or boxed setup.
Also, it includes block layout options and plug-ins like Maps, videos, contact forms, social media-friendly and many more. It is based on the latest technology and get flat and material design approach.
Features:
Drop down navigation panel 
Support multiple page builder plugins
Improved functionality of the website with SEO features
If you're looking for a functionally sophisticated, highly specialized, and Visually improved Motor Racing WordPress theme then check the SKT car wash. It is the perfect theme for Branding color schemes and more.
It is integrated with several schemes and features. Also, it provide you complete support on Ultimate devices and browsers. It is based on CSS3 and the latest WP standards, so that it is easy to load and compatible with every device.
Features:
One-Click installation 
Easy navigation panel
Support multiple updates
Flat bro is yet another most responsive and intuitive Motor Racing WordPress theme that based on the material design. It is elementor based theme that come with best features. It is compatible with various contact form plugins and portfolio sections.
Moreover, it is friendly with header, footer, and sidebars. Also, it includes multiple plugins like qTranslate, WPML, etc.  Furthermore, it give live preview the changes and improve the use of customizer. 
Features:
Tested with multilingual plugins 
Provide multiple header and footer variations
Extensively documented
If you are looking for a high initiative and compatible theme then SKT events is one of the best choices you can choose for your automobile business. It has the template has the ability to fulfill all the requirements of the customers.
Also, it has advanced functionality that takes your website to the next level to sell merchandise and any other product through your website. It is a compatible theme and is based on a one-click demo in the post, so you can set up it easily.
Features:
One year of complete customer support
It is available easy to apply colors and color picket tool
Based on WPML, Polylang plugin, support homepage with sliders