A full featured collection of the best realtor WordPress themes designed and checked for their compatibility with any kind of realtor or real estate, movable and immovable property listings, rental and sale services, brokerage and agent, leasing and property management websites and businesses, as well as other real estate relate and residential planning and certification, advisory and consultation services online.
Despite the ongoing ups and downs in the real estate industry, it remains one of the most profitable businesses of all times with great investments, effective client base, perspective working directions and more.
However, when it comes to the right promotions strategies, not all the experienced realtors or real estate agency owners are able to generate customer oriented exclusive ideas and find the best platform to reach out to "hot" customers.
This is where realtor WordPress themes come into play and guide them to the source of fresh and beneficial ideas to put into action.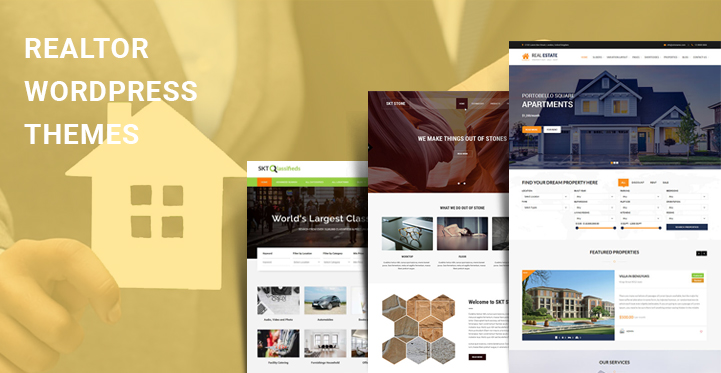 These highly professional and smart, user centric and unbeatably competent in performance real estate and realtor WordPress themes are developed to identify the best digital opportunities for the clients and guarantee the most affordable ways for them to make the most of their online presence.
Whether you prefer to work on the standard web models and structures or want to elevate a specifically well designed and structured website to stand out from the modern competition, each of these realtor WordPress themes is highly specialized in providing you with the best customizer packed platforms to control each and every part of your site, from top to bottom.
Thus, if you are eager to catch the specifics of each of these valuable website building tools, follow us!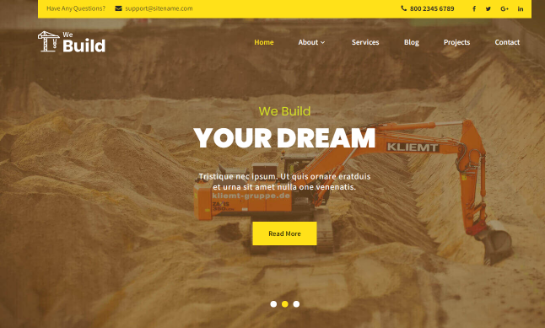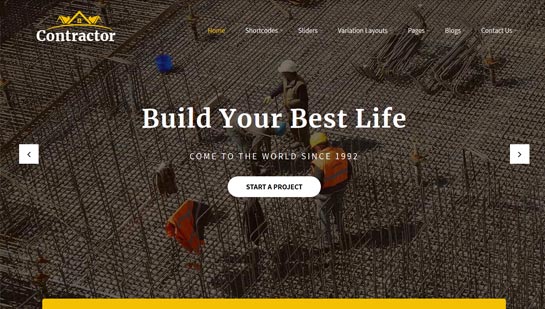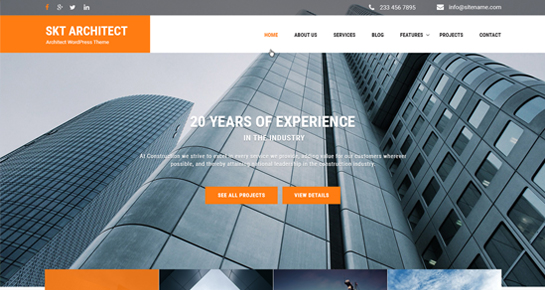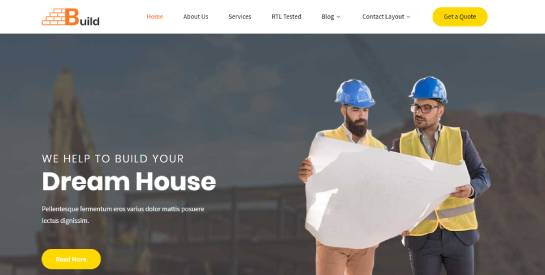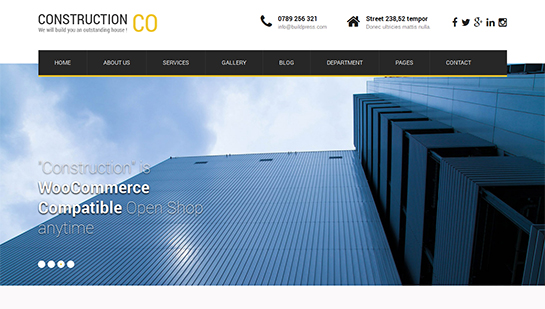 SKT Construction Pro by SKT Themes allow you to construct your own real estate website from pre-designed pages and layout.
The premade content is actually made available for a non-technie person so that he/she can build up a professional-looking website easily but dont worry if you want to make some personalization on it, because you are totally allowed to make some tweaks as per your preferences.
As per your likings, you can mix and match the features with drag and drop page builder integration.
This template is flexible enough for single luxury property listing websites, brokers, single agents, condo rentals/sales, directory, auto sales, hotels, and additional niche markets.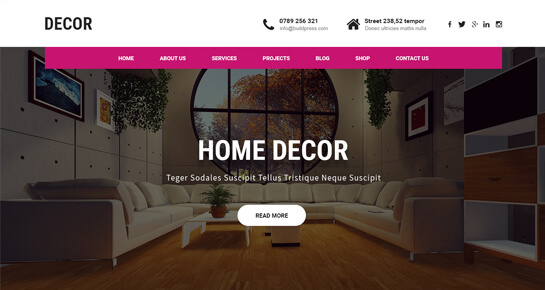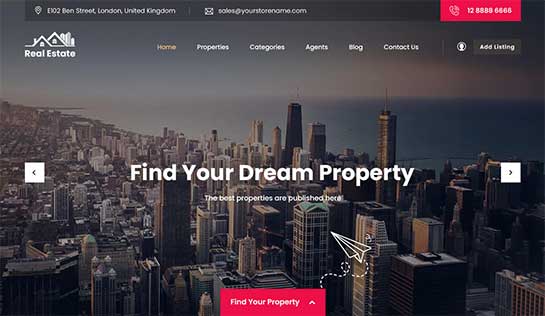 Real Estate is one of the technically savvy and functionally saturated real estate agent and realtor WordPress themes to give your business a considerable boost with enviable results and revenues.
Property dealers and brokers, construction company managers and contractors can also rely on this out of the box template and market their niche specific business.
The process of embedding all the available property listings and descriptions, images and other materials to your posts and pages can be easy with Real Estate since all kinds of essential controls are given to you from the theme's customizer platform.
Moreover, you will be able to arrange your content in grid and list view and style it, add homepage slides or logo on the header or footer area, manage widget ready sidebar and more without any hectic coding processes.
Classified Ads is the next practical tool enabling you to accurately showcase all of your services and products, properties and listings in the most eye catchy fashion.
With Classified Ads, creating a strong online platform with diverse offers and tools need not be costly or take much effort. Thanks to the ready made realtor WordPress themes like Classified Ads it is going to be surprisingly affordable and easy.
However, the pocket friendly and admin optimized nature is not the only privilege of this template that is going to be decisive for you.
The advantages that this theme shares are many, from polished page and post layout controls to widget friendly zones, from mobile optimized coding to plugin compatibility.
Welcome to SKT Stone. Feel free to look around and check the demo version before purchasing.
This template directly pursues a path taking you to the highest level of digital performance with enviable SEO results and social media popularity, multilingual content for international client base and accurate coding.
This multipurpose template has a number of custom built layout options you can consider for your realtor website, page and post controls for differentiating your profile with unique colors and touches, structural nuances and more.
The theme is also WPML and qTranslate X checked for translation purposes, as well as e commerce optimized for any kind of online commercial undertakings.
If you are looking for an alternative website building option to focus more on your business profile and your business skills in the form of online portfolio or CV website, here is vCard for your specific needs.
All in all, it's a true lead generation platform both for private realtors and real estate agencies to invite more prospects and leads, clients and customers while exercising all the practical paths and search engine friendly features, around the clock availability and pixel perfect navigation from top to bottom.
Use the flexibility of the theme to create content zones and real estate listings to jump off the pages and seize the client's attention.
The authors of Accomodation have made the theme's end user's comfort a priority and crafted the theme accordingly. As a result, you are going to have at your disposal a convenient and feature rich platform ready to go live with your site's original design solutions and structural composition.
Set your realtor website up and running for social environments and profiles with social media optimization of the template and interact with more users, let them share your valuable information and thus bring more traffic to your pages and posts.
With Accommodation you can also make you and your business easy to contact with the available contact form, as well as other details in the secondary content areas like footer and header or sidebar.
Create a killer online presentation with Car Rental and boost the effectiveness of your digital efforts with pretty little investment.
This cost conscious yet premium quality templates comes interwoven with contemporary design and animation touches, advanced technical pattern, page building compatibility for easy page and post governance, as well as HD and retina readiness for the most respectable look of your site.
You can also capture more leads with the images and photos of the offered properties with the help of homepage slider, as well as serve your content not only in your native language but other frequently used languages as well.