The best compilation of personal profile WordPress themes for anyone to effortlessly realize his or her personal marketing strategies
Create a personal website that will last a lifetime.
Creating totally marketable personal brand or identity in the digital arena is crucial for millions of people across the globe.
Whether you are a photographer or portfolio owner, artist or fashion blogger, actor or actress, author or e-book writer, startup in any business or small company owner, intern in a large – scaled company, private service provider, job seeker or an ambitious student with far – going plans, you have to undertake all the available measures to get noticed and acknowledged through virtual channels.
By the same token, having your online resume or CV available around the clock will highly increase the chances to be noticed by hiring agencies and managers.
Hence, generally speaking, your personal profile – friendly website will be one of the most optimal personal branding tools to boost not only the awareness of your personality, but also professional and vocational skills, experience and other traits.
This time we are going to uncover some of the best personal profile WordPress themes to give each and every individual a head – start in all his digital undertakings.
Thus, if you want to stand head and shoulders above lots of others, this collection will suit your needs to get your personal profile up and perfectly running in a matter of minutes.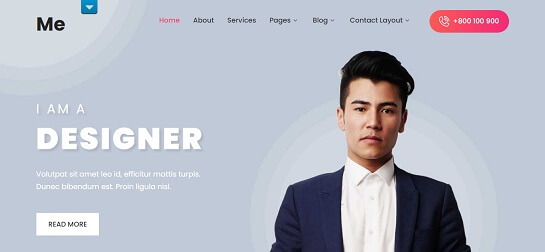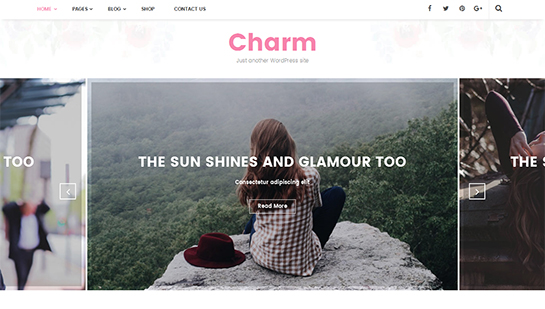 Truly charming and elegant, yet powerful and competitive, Charm as one of the top – positioned personal profile WordPress themes will let people and partners visiting your website associate your name with trust and leadership.
Double your profits and deliverables, engage more and more people into your pages and posts with a cunningly smart and intelligent power of this wonderful template easily, but effectively.
Create your name that is worth noticing and remembering and make it shine through your dependable and visitor – optimized website area.
This high –quality and clearly – coded web establishment and customization tool is no clueless when it comes to embedding files or creating any required content or object in the website by the application of the available shortcodes within the theme.
Other basic features and elements of Charm are full color changing options, readily responsiveness across all the mobiles and platforms, more than 1300+ fonts and more than 580 icons inclusion, multilingual ready platform and much more.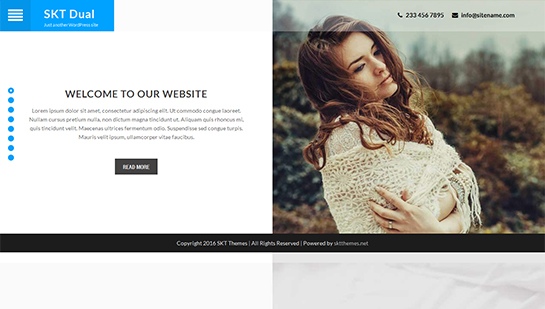 SKT Dual is another highly – beneficial way to get the top of your personal affairs or private business, as well as to get your skills, advantages, profession, sophistication and expertise out to fans and followers, clients and customers, etc.
From increased notoriety to better income, this modern and unbeatable template is ready to provide everyone with.
It is extensively intuitive, deeply customizable and flexible, well – developed and Customizer –based individual and personal profile WordPress themes to cater to any personal, private or individual business or profile, resume and CV presentation, marketing or service provision, hobby or portfolio exposure and much more.
Tested with a bulk of slider plugins, this theme will let your showcase your best images or photos in the homepage so that every single website visitor cannot be indifferent whenever landing on your website.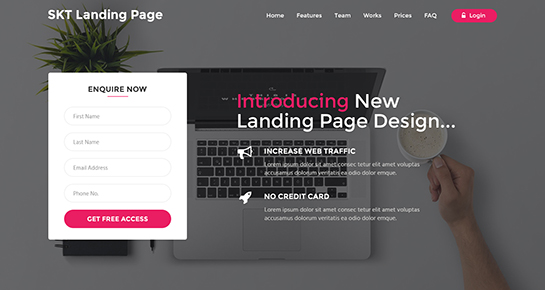 Another bulletproof blueprint among personal profile WordPress themes comes launched as SKT Landing Page. Grow your digital reputation quickly with the great assistance guaranteed by the handy toolbox of this website builder.
This landing – page based template is perfect when considering for commercial usage to sell your physical and digital products or services.
However, it can be used for other personal or business initiatives as well, and will be totally digestible and easy to follow for a website admin of any background and even with no coding and design knowledge at all.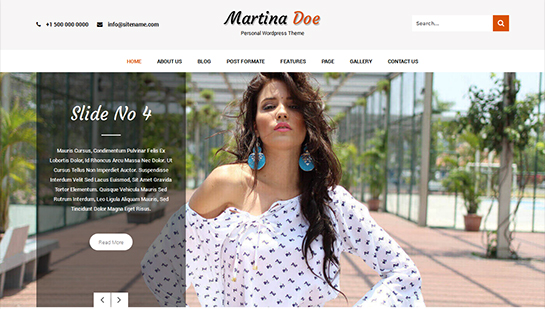 Standing out from the crowd will not be too expensive or hard to get with Character. It is one of the most affordable and cost – conscious, thoroughly – projected and well – laid out, functionally advanced and visually serious looking platform of WordPress compatibility and SKT Production.
Established on pliable and polished framework, decorated by eye –catchy and alluring design, Character appears with its general – purpose and all – inclusive nature to be practiced without any difficulty even by those individuals who are far away from programming or WordPress industry.
With lots of customization options to restructure the default theme, multilingual support with qTranslate X and other plugins, e – commerce ready and WooCommerce – compatible, HTML5 and CSS3 based, SKT Character is the one to proudly exemplifies your professionalism and expertise in the given industry and hence fits gladly the personal profile WordPress themes category.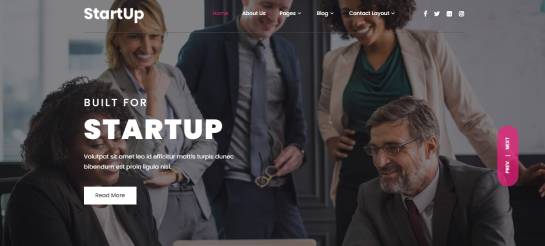 Establish yourself as an exceptional specialist or expert in what you are doing or simply organize online exhibitions of the output of your hobby in the form of images with SKT Startup Pro as another time and security – checked personal profile WordPress themes available in the current marketplace.
Underpin all your content and images, portfolio items and service in the nicely – arranged theme sections and parts, including home, about us, services, portfolio, run your blog with tons of attention – grabbing pieces of content to keep your website fresh – faced and informative.
SKT StartUp Pro also comes bundled with multilingual ready nature, as well as responsiveness and plugin compatibility to result in more and more streams of website visits.
Marvin: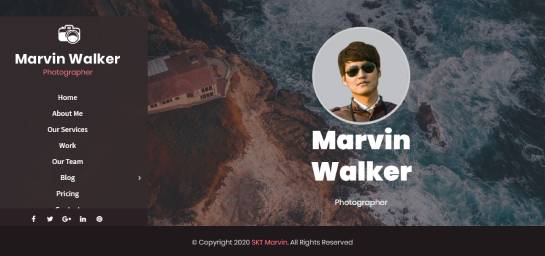 Build a solid and respectable reputation within your functioning field or industry with pretty little investment with Marvin.
This highly competent and avant – guard, battle and comparison – ready, ambitiously attractive and serious – looking, CV and resume – based personal website builder is nurtured with a cost – conscious approach so that you will have to pay almost next to nothing for it.
It is packed with 100% responsiveness and mobile – compatibility, neatly – structured sections and areas, including work and profile section, skills section, pricing section, blog area, as well as features Google font integration, font and font color changing options, etc.