This time let's go through the best paediatric WordPress themes for pediatricians, baby doctors, pediatric dentists and other medical practitioners.
These pediatric WordPress themes are also specialized in child diseases and child care, as well as nurses, babysitters, child- related news websites, etc.
Health and wellness of babies, toddlers and kids are top – priorities for parents. However, irrespective of their never – ending efforts to keep them always healthy and happy, most of the cases turning to the professional assistance of medical experts is unavoidable.
In addition to what has been mentioned above, medical tests, analyzes, treatments and more which are in a wide usage today heavily differ from those exercised a few decades ago.
Hence, apart from the extreme cases and emergences, the pediatrician, child neurologist or another specialist's involvement into the daily development of your baby is a must.
With more and more parents leaving medical interventions to doctors and specifically pediatric experts, the online presentation of pediatric websites has recorded a great advancement.
In this relation, we have "diagnosed" and collected the most practical pediatric WordPress themes for pediatricians and other relevant specialists to make the most of their digital profiles.
Choose any of them and make your website stand out just as your practice does.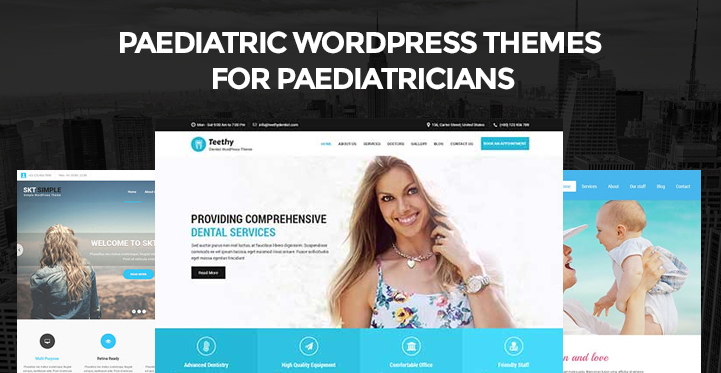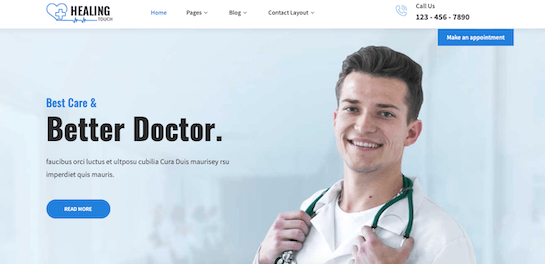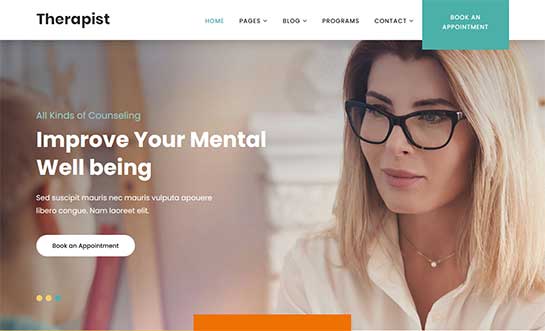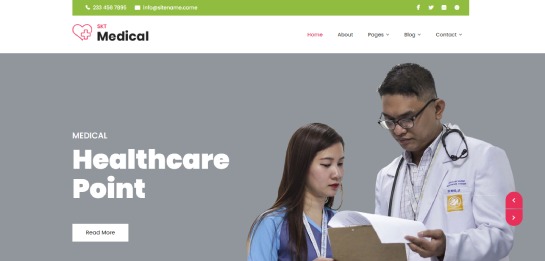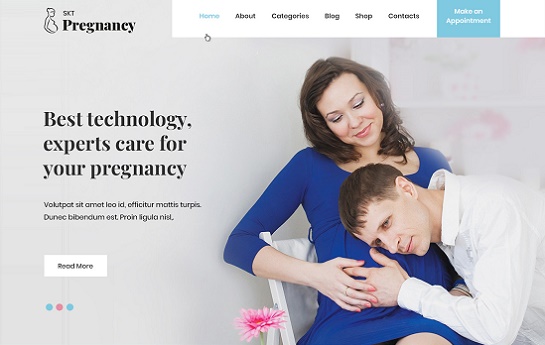 Medicare Pro clearly understands the specific needs of medical and health – related industry. It means that the pediatrician sector will also benefit from this product which is one of the most practical pediatric WordPress themes available at present.
The search – engine optimized, highly responsive and Google mobile – friendly design of this modern theme will help you boost your rankings through search engine inquiries and will bring more mobile users to your site.
Perfect Medical speaks with the most productive digital strategies and knows all the ways leading to near – perfection website.
Organize your virtual clinic or department with less stress and workload and insert all the valuable information into the offered parts and sections.
Choose the best page template with right sidebar, left or no sidebar. Run your successful blog and keep parents and parents to be hungry for updates.
The next top – rated sample having its place in our list of pediatric WordPress themes for pediatricians and child – related specialists comes launched as Play School.
Save your precious time on phone calls, reservations, arrangements and more with your all – inclusive and informative website that never closes its doors.
Since the theme is entirely flexible and adaptive, it can wear many different outfits and share the right functionality for kid and child – related websites.
Hence, from entertaining and news – style article websites to professional pediatrician consultation and assistance, Play School is never clueless of how to behave.
Once you are online with the theme, now it's high time to proceed with its customization to highlight your profession or identity.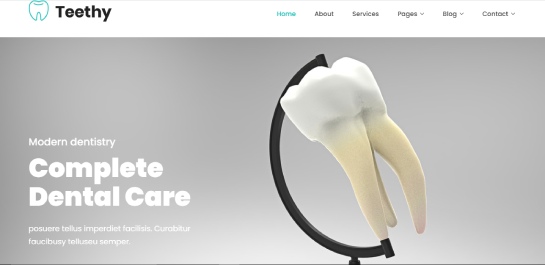 Teethy is dental and medical – based template that seamlessly balances between simplicity in usage and stability in functionality.
Whether you are a pediatric dentist or another medical practitioner for children, Teethy can be one of the wisest investments you will ever make in your future success and for better deliverables.
It is delivered as a fully – packed suite of client and parent engagement tools to bring all the relevant information and news, images and photos together.
Moreover, Teethy makes the whole process of theme purchase, installation and management clutter and worry – free.
There are unlimited possibilities and elements waiting for your instructions to shine. Some of them are page builder compatibility, homepage slider with specific controls of how to showcase images on it, shortcodes- based nature and plugin support.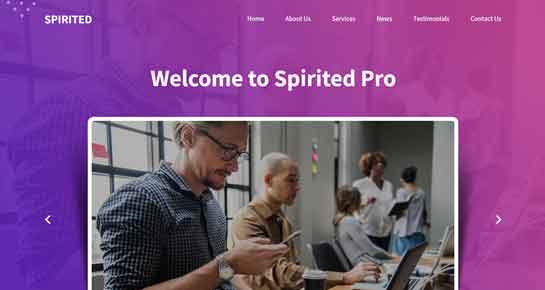 Creative and clean, Spirited Pro is also one of our favorites when we speak about pediatric WordPress themes for pediatricians, child care experts, nurses, babysitters, kid online stores and other websites.
It's an elegant and stylish, yet serious and clean – looking template for streamlined content and pixel – perfect visualization.
It is powered by HTML5 controls and CSS3 scripting contributing to the responsive and cross mobile compliant character of the theme. It is projected and launched with a sensitive approach to every single detail of the theme's look and feel with endless options and features integrated. Shortcodes ultimate plugin can be added to the theme for having access to more than 100 useful pieces of codes for accordions, tabs, buttons, gallery and much more.
In case you are looking for a simpler and affordable version to get started, look no further than Simple.
Simplicity and subtle design are what make this template leave lots of other templates behind. However, these touches never economize of the powerful inner capacity of the theme.
If you think that you cannot hack success when working on a tight budget, Simple will convince you otherwise.
You are going to pay almost next to nothing for this premium – quality template and enjoy boundless capacities. There areas are accurately deployed content zones and areas on the homepage accompanied by a full – width slider.
The latter is foreseen to host motivating photos of smiling children and satisfied parents, reliable pediatricians and other medical experts.
Minimalistic design and color palette, as well as e – commerce platform and plugin compatibility for extended performance are also obtainable with Simple.
Babysitter is another destination among pediatric WordPress themes for pediatricians, child care specialists, nurses and babysitters to exert minimum efforts for the highest achievements online.
Your website based on this safe and secure template will be more than your online leaflet. It will be a customized, results – driven and compact solution to many issues.
The range may include responsiveness of the theme for boosted traffic, search engine optimization for better visibility, as well as social media integration for more popularity and social proof.
The theme's arsenal comes equipped with fonts and icons, shortcodes and homepage slider with manageable controls. You can play with as many as 12 transition effects of the slider to reach the impeccable demonstration of your slides.