Scrolling effects are among the practical web design trends which appeared several years ago and are still gaining momentum.
In this article, we'll mainly concentrate on the parallax scrolling effect and will share the most beautiful samples of parallax scrolling WordPress themes to be used for different web scenarios and applications.
Whether you have ever dealt with front end development or not, you have probably heard about parallax scrolling effect.
The movement of the page layers at different speeds is basically what makes a website scrollable with parallax effect.
Usually, in accordance with the optical representation of parallax, the layers closer to the observer, that is the foreground, should move faster than the layers that are at a distance, that is the background.
This technique creates a more effective visual appearance and makes your digital storytelling more impressive.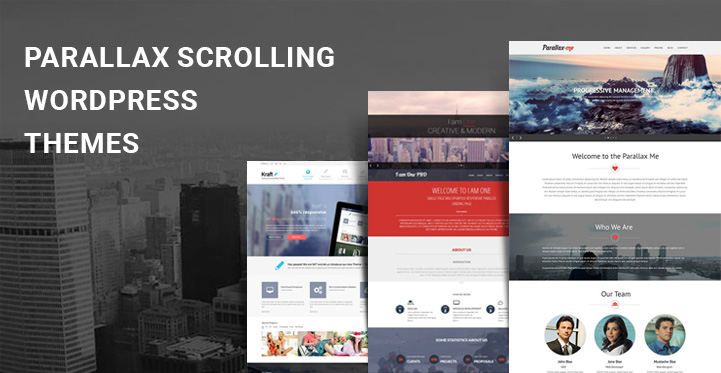 No matter what website you are going to create from the scratch or what kind of personal profile you need to refresh with new effects and look, our parallax scrolling WordPress themes will add a unique depth and charm to your website and its overall appearance.
The best part of these ready made parallax scrolling WordPress themes is that you don't need to have any Javascript or another coding practice to add the needed functionality and effect to your website.
Everything has been well thought out and completed by the themes' authors to leave you with a powerful framework that will enable you to control your website without having to write much of coding.
The only case you will deal with the pieces of codes have to do with the easy to use and apply shortcodes which again does not require prior web development knowledge.
Hence, between you and our top rated parallax scrolling WordPress themes, there are dozens of opportunities to add a modern and interactive 3D effect to your website and keep it dynamic for your audience.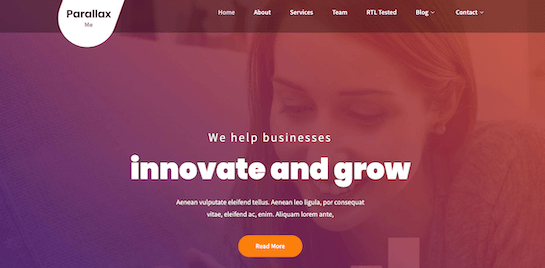 A stunning example we have jotted down together with other several parallax scrolling WordPress themes comes launched as SKT Parallax Me Pro.
What can be more productive than making your site wonderfully scrollable from up and down and powered by scrolling effect? It makes it easier for you to keep the website users engaged with your site and its content while they are scrolling your site from top to bottom.
This practical solution also delivers other valuable features and elements, responsive coding, SEO and SMO friendliness as well as plugin support.
Thus, it can be applied to any kind of websites, from personal to business and corporate, design and portfolio, photography and service provision, e commerce and more.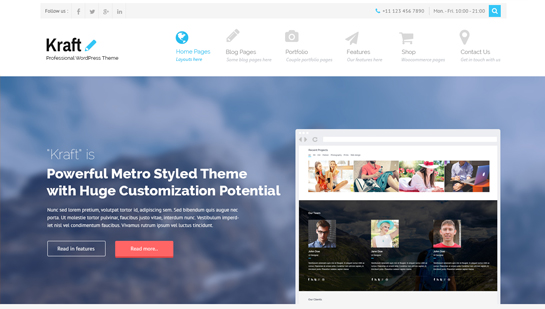 Kraft is the next modern and creative website creation and modification tools inspired by parallax scrolling web design to make your online presence unforgettable.
Dynamic and multipurpose at its core, Kraft is ready to go well with any kind of textual and visual content, commercial activities, as well as provide higher results in search engine rankings thanks to its search engine optimization.
Integration with color picker and preloaded fonts, animated columns and manageable gallery section is perfectly done, as well as prebuilt FAQ section to share the most frequently asked questions and their answers, blog area for sharing daily content and invite new traffic to your site and 100 + shortcodes for adding, removing or managing the needed functionality.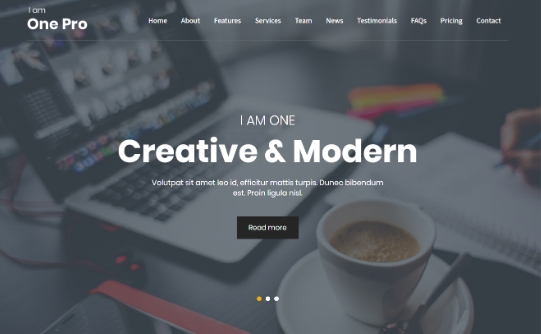 You will be amazed by the visual charm and uniqueness of I Am One Pro. Elegant and subtle, yet eye catchy and powerful, the design of this template is enhanced by the popular parallax scrolling effect to keep your entire page interesting and attention grabbing from top to bottom.
When it comes to exercising the parallax scrolling effect, this template is unbeatable with less is more approach.
The whole layout is compiled with accurately managed sections and elements leaving you enough freedom to add your own touches, structural changes, homepage parallax slider presentation with high quality images and more.
Responsiveness and speed checked, I Am One Pro is also loaded with social media integration to communicate your web content with social media users, as well as one page structured to have everything presented in one long yet amazingly scrollable page.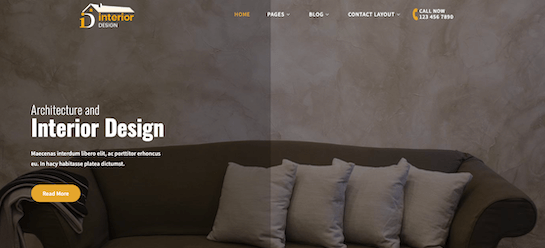 Meet Furnish as another parallax solution among the best parallax scrolling WordPress themes to allow your future website gradually reveal its elements, sections, aspects and images.
Moreover, this fantastic way of content display will keep its pixel perfect look and feel when accessed and browsed by as many portable devices as your audience will choose.
It means that your whole website with its smooth and parallax scrolling navigation, content zones, image slider and more will adapt itself to the screen size in usage with all the needed rescales and resizes.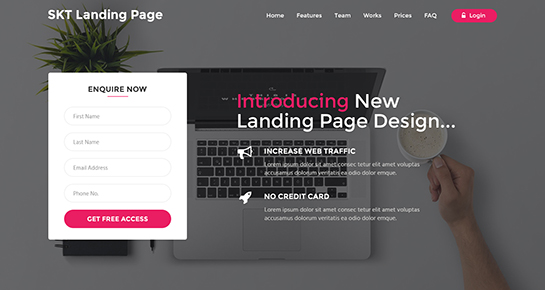 What can be more valuable for a business website than the unity of parallax effect and landing page?
SKT Landing Page is one of such website tools to satisfy the needs of a business and commercial world to advertise whatever needed, direct the client's attention or keep them hungry for your content with the help of those modern web technics and design.
However, this smart and simple in usage template is never "overburdened" with unnecessary elements to make your site's work heavy.
On the contrary, you are going to find a minimal and neat design with lots of white space and beautiful color combinations to make your valuable content and images stand out from the crowd.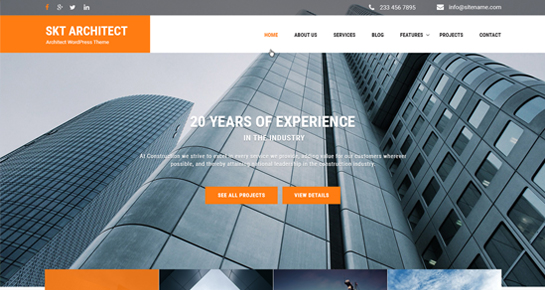 Complete with the latest web design and coding trends, SKT Architect Pro is custom built to serve all kinds of needs of architecture and construction industry with all its manifestations.
Bringing your content to the digital life and making it more perceivable with parallax scrolling can be done with SKT Architect Pro that comes with admin friendly dashboard and customizer based web management controls.
Packs of shortcodes and fonts, PO file inclusion for translation purposes if your website is paired with any of compatible multilingual plugins.