Each pain relief WordPress themes considered in this article will help you discover the easiest path to the higher level of digital performance without paying an astrological amount of money for that.
The best way to start your spa and massage services website, pain management or pain relief, psychotherapy or health centric website is to look for the niche specific pain relief WordPress themes.
In this respect, we have collected the best of such templates for any medical or health related, pain relief services and therapies, massages, rehabilitation, neuropathy treatment and other relevant topics and medical activities online.
In the contemporary digital based world, every business growth has much to do with the right online strategies and strong communication ties with the target audience.
The medical practice is not an exception.
From doctor and private clinics websites to healthcare presentations and medical service provision, each medical related phenomenon or expert needs to get its exposure online in order to be accessible for thousands of health information seekers online.
Those templates are distributed under GPL license which means that each of you can use any of them for your own purposes and intentions, modify, restyle , etc. without any problem. Moreover, they are surprisingly versatile and submissive when it comes to the customization and management processes without touching the codes of the theme.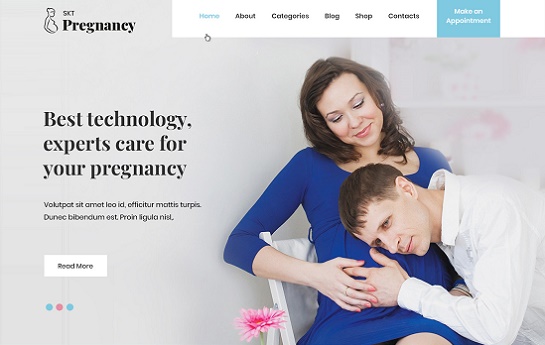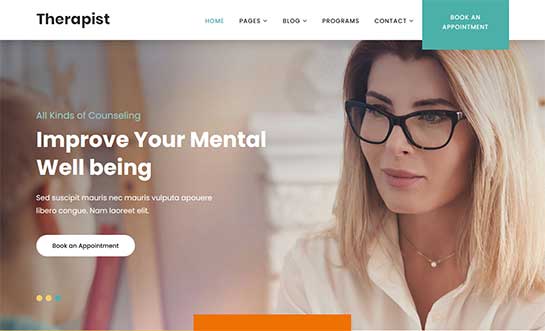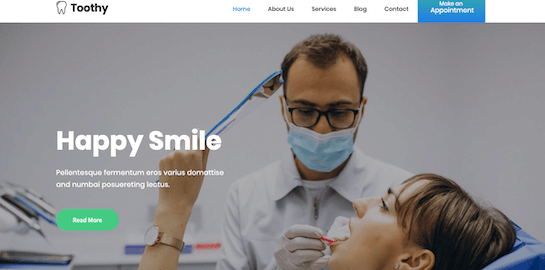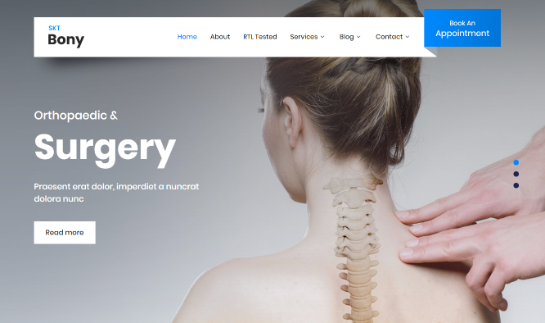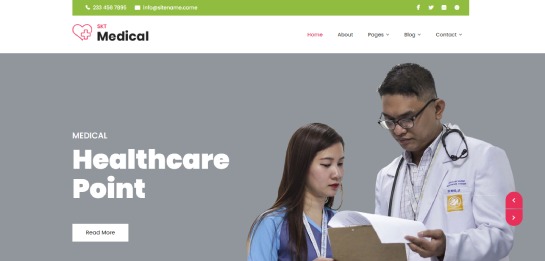 Caring and clean, reliable and immensely smart, SKT Medical is a user friendly and admin optimized pain relief WordPress themes to perform accurately when hosting any medical or healthcare content.
All in all, it's a professional and sophisticated online solution for your medical projects, pain relief massages and treatments online. Use the preloaded structure of the theme with comfortable content areas to host your information, consultation, services, types of therapies and treatments, contact details and more.
Pleasant to eyes look, advanced functionality and visually clear cut layout are what make SKT Medial much demanded in the current repository of WordPress templates.
It's predesigned with fully responsive touches and cross browser compatibility to serve your content to all the target groups of your audience, from PC to mobile and gadget users.
SKT SEO is the next white and blue based, fresh and superbly resourceful and one of the pain relief WordPress themes catering to the medical world and healthcare practices, pain management procedures, experienced medical experts, neuropathologists, psychologists and others.
With SKT SEO you will get a number of essential features and controls over how your profile will look and function. The preloaded shortcodes pack of the theme will enable you to quickly add any type of content, from tables and buttons to accordions and testimonials.
WooCommerce complaint nature of the theme does a laudable work in providing you with a totally ecommerce friendly layout to run your medical store or pharmacy online. Other compatible plugins are WPML, PolyLang, qTranslate X and other multilingual tools, SEO, events and gallery plugins, etc.
From dentists to therapists to chiropractors, alternative medicine and pain management specialists, almost every medical world representative can highly benefit from the dozens of advantages Teethy offers.
On the whole, this simple and lightweight, yet powerful and functionally durable and out of the many pain relief WordPress themes will draw more attention on your textual and visual content since it is both HD ready for large images, as well as offers tons of fonts for the legible content creation.
What is more enjoyable in this relation is the fact that the same pixel perfect operation is present no matter what device is used to browse your site. It means that Teethy has been developed to share maximum adaptability and responsiveness when it comes to mobile usages.
Complete Pro is the next pain management and relief WordPress powered template to help you create your presentable profile and keep its things strictly organized.
This truly complete and comprehensive, wonderfully pliable and robust template is immune to complexity or errors while providing you with a professionally worked out admin area to put your touches to the theme.
With its multipurpose nature and layout controls, Complete Pro comes with shortcodes based performance for quick content setup, smooth and sleek navigation levels for the clutter free journey of your web visitors, homepage slider with pause time, animation and other controls.
With different inner page and header layout choices, fonts and icons managements, color combinations and sidebar controls, Complete Pro is also cross mobile and device compatible with its ultimate responsiveness.
Another medical based pain relief WordPress themes that is worth your attention is called Handy. It has a decent library of practical tools, shortcodes and fonts packages, color controls and layout options to make your profile stunningly beautiful, clear and eye catchy on the one hand and quick in performance, easy to navigate and mobile friendly on the other.
This handy and easy to customize template works seamlessly with any medical institution or personal activities you might ever want to transfer to the digital sphere and be in the center of attention of more patients.
Since the search engines are good at indexing WordPress based websites, your site supported by Handy will be considerably search engine friendly. For more tangible results, you can turn to the help of SEO plugins to boost your site's SEO results and traffic coming through it.
Another white based and serious looking, inherently competent and simple in usage template for pain management and relief, treatments for chronic pains, inpatient and outpatient physical therapies, chiropractic care and more is called Healing Touch.
Showcase your business profile, share the experience of your seasoned doctors and experts, display the comprehensive list of your medical services, treatments, medical evaluations, diagnosis and follow ups in a compact look and easy to find fashion through the given parts and sections of the theme.
You are also free to modify and edit them to be exactly what you need for the decent presentation of your categorized content.
The theme is also 100% responsive and Google approved with its plugin compliant character and compatibility with WordPress codex and its requirements.