Night club WordPress themes create different types of interesting websites appropriate for your nightclub with the combination of some brilliant features.
Each type of theme provides a range of tools that can assist you in building a simple website to use and administer. Different themes of these categories frequently include tools that might assist you in creating an effective online presence, including payment processing, social network integration, and event calendars.
The theme's quality determines it. It may be quite effective if the theme is developed by an expert who understands the demands of nightclubs. It may help the club market itself, recruit clients, and improve its web presence. If the theme is not well developed, it might be useless and cost more money than it is worth.
The below-explained WordPress themes will help you to know the proper use and different productive features properly.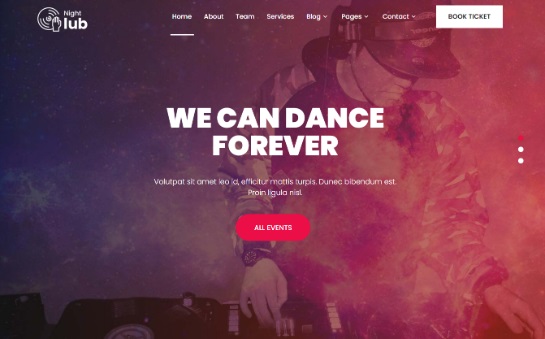 The SKT Night Club WordPress themes are intended to aid in the creation of a nightclub website. They give the website a trendy and current appearance and feel, and they may be adjusted to match the club's logo.
The themes include a drag-and-drop page builder, video backdrops, and many other features.
This theme comes with an event calendar function that makes it simple to keep tabs on upcoming occasions and special offers.
The theme offers a responsive design appropriate for all users.
The SKT Night Club WordPress brings custom menus that make it simple to make pages and articles that are unique to your club.
With this theme's integration with prominent social networking sites, you can simply share material and events with your followers.
This theme is built with SEO in mind, assisting you in rising in the ranks of search engine results.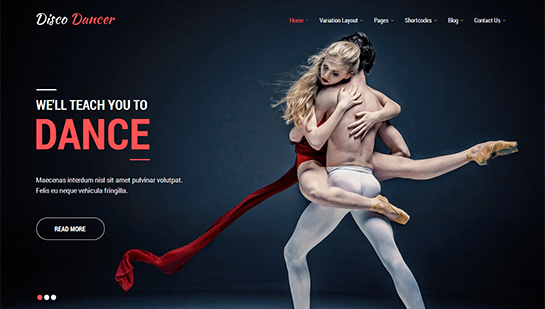 Among night club WordPress themes, SKT Disco Dancer is one. This WordPress theme is appropriate for entertainment and music-related websites. It is a contemporary theme with high-resolution photos and a responsive design.
It is jam-packed with features, including a slider to highlight highlighted content. This WordPress theme has many configurable widgets.
It comes with a custom background and color picker.
The theme has a robust theme options panel that provides you complete control over the appearance and feel of your website.
This plugin enables you to quickly and effortlessly construct stunning pages without any prior coding experience.
It is entirely compatible with the well-liked WooCommerce plugin.
It makes the design simple to start an online store.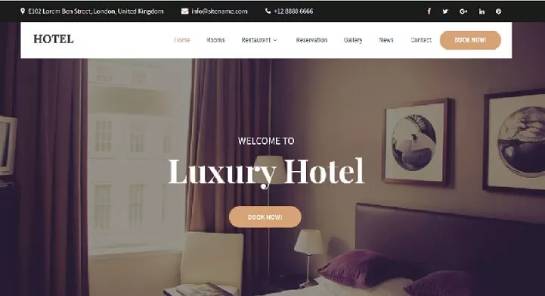 Luxury lodging establishments and other hospitality-related companies can use any of the premium WordPress themes in the Ele Luxury Hotel theme collection.
Thanks to their versatile and contemporary styles, these templates allow you to develop amazing websites for your company quickly. Ele Luxury Hotel comes with other features as well, such as;
The theme is easily customizable as per your requirement.
It includes features like hotel booking plugins, advanced search options, and reservation systems.
Easy to use SEO to boost your website in search engine results.
In addition to having completely responsive layouts.
It is ideal for companies who need to reach clients across all devices.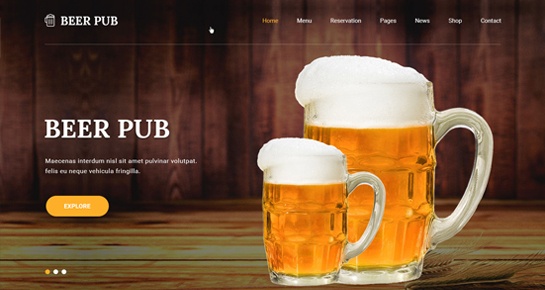 Ele Pub and Beer theme are one of the popularnight club WordPress themes.It is created with hospitality-related companies in mind.
This theme offers all-inclusive packages that have all the components you'll need to build an amazing website for your bar or brewery. It provides specialized plugins, templates, and widgets made just for the hotel sector.
Your site will appear fantastic on desktop and mobile devices.
The theme allows responsive design.
This theme is simple to adjust and offers a variety of modification options.
It allows you to give your website the precise appearance and feel you like.
A WordPress theme called GB Podcast was created to make it simple and quick for podcasters to establish their podcasting websites.
The theme is jam-packed with tools facilitating the podcasting workflow, including an audio player, a catalog of recent episodes, and subscription options. It is also a better option for SEO and a higher ranking in search engine results.
The theme supports multiple authors.
GB Podcast offers a ton of customization options.
The theme enables podcasters to personalize the look and feel of their website.
The design and other features of the theme are totally responsive.
It looks amazing on all sizes and types of devices.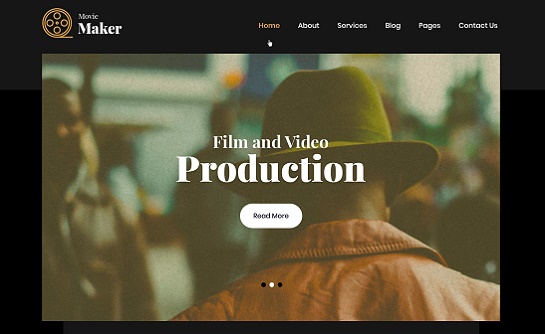 The SKT MovieMaker WordPress theme was created with movie industry experts and companies in mind. It is a fully functional theme with a modular layout that enables viewing on any device.
The theme comes with a slider, portfolio, and gallery, among other things. Better and more responsive website design takes time to come by. Among night club WordPress themes, it provides better options such as
It has a custom page editor that enables users to construct unique page layouts quickly.
The theme is also search engine optimization (SEO) friendly
It helps users to improve their websites.
Website viewers can get the highest potential.
It is easy to boost search engine rankings.
The Summer Camp WordPress theme is ideal for summer camps and kids programs and is beautiful, contemporary, and adaptable. Anything you need to build a fantastic website for your campsite is included in the theme.
It has a homepage that can be customized, a header and footer that can be changed, and a built-in theme settings menu, blog, portfolio, and reviews sections.
The theme offers many other customization possibilities.
The theme is ideal for informing the community and showcasing images and videos of summer campers.
This theme makes it easy to disseminate details about summer camps and events.
It guarantees that your camp website has been optimized and prepared to be found on search engines.
It is totally responsive and SEO-friendly.
SKT Parallax Me Pro is one of the high-end night club WordPress themes. It has been made to help you build a contemporary, innovative, and expert website.
It is ideal for corporate websites, blogs, portfolios, and commercial websites. Thanks to our responsive theme design, your website will appear fantastic on any device.
The theme has a full-width slider, unique widgets, and several page layouts.
It offers amazing shortcodes, post formats, and a strong theme settings panel.
The theme is also SEO-optimized and translation-ready.
It is worth it to increase the visibility of your website.
It boosts the ability to reach more people.
Ele Yoga is a cutting-edge WordPress theme with yoga studios and instructors in mind. It has a broad range of features and is responsive, such as a robust drag-and-drop page builder, an online booking system, management of courses and schedules, and more.
The theme also comes with a user-friendly theme settings panel.
It has several different options to enable other widgets.
It comes with customized shortcodes.
The theme is so brilliant to perform well for search engines and boost the SEO limit.
This is WooCommerce compliant, making setting up an online store for your yoga business simple.
The SKT Actor WordPress theme is a contemporary, versatile theme explicitly created for performers in theaters and movies. The website looks fantastic on all devices with its unique, distinctive design and completely responsive layout.
It has an editable homepage, portfolio, blog sections, and custom post kinds.
It has a selection of widgets, custom widgets, and shortcodes to further aid with site customization.
It also supports a range of different payment channels and is WooCommerce-ready.
It offers SEO options for web developers to boost their popularity.
The theme helps organizations to bring better opportunities.
It is a theme amongnight club WordPress themesthat has higher popularity. It is called Wine Pro and is suitable for developing websites for wineries, wine clubs, and wine enterprises. It boasts a striking design with a contemporary and fashionable appearance.
It is user-friendly, intuitively built, and ideal for mobile devices.
The theme has a parallax backdrop, particular post types for wine reviews, custom widgets, and an image slider.
WooCommerce connection is included, enabling you to set up an online store and sell your wines straight from your website.
Each feature in the Wine Pro theme enables you to update your consumers on news, events, and other crucial information.
Provide reliable options to web developers.
SKT Videography Pro is a professional WordPress theme created exclusively for videography and video production companies. It looks fantastic on all devices because it is a completely responsive theme. It offers an easy drag-and-drop page builder that makes creating bespoke pages simple.
It has a vital portfolio component where you may display your work.
The theme has a robust panel, various page layouts, and possibilities for customizing the theme.
It has an integrated SEO tool that makes it simple to optimize your website for search engines.
The theme is a fantastic theme for companies wishing to build a beautiful and expert website overall.
A popular option among the different WordPress themes.