In today's digital age, search engines like Google have revolutionized the way businesses connect with their audiences. For nightclubs, restaurants, bars, and party outlets, this has translated into significant profits through increased online visibility.
However, merely having an online presence isn't enough to stand out in the competitive market. To thrive and outperform competitors, nightclub owners must adopt strategies that focus on ranking better, maximizing online visibility, and creating an alluring online presentation.
While being accessible online is crucial, it's equally essential to ensure that the nightclub's website captivates visitors from the moment they land on it. A visually appealing and engaging website holds the potential to attract more clients and generate increased demand for the venue.
In this article, we will explore some of the top-notch nightclub WordPress themes that are a must-try for establishing an impressive online presence.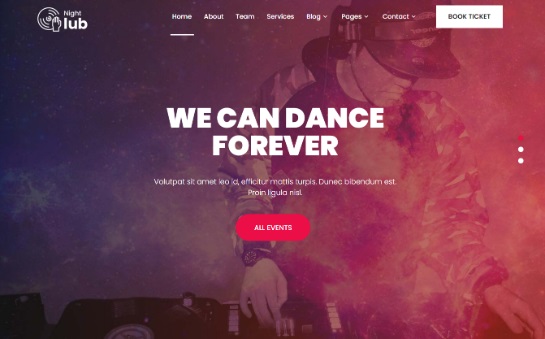 The theme is specially designed for nightclubs. It is fully customizable. You can change the colour and font of the theme to match the brand's identity or logo. You can do more with the theme. For instance, add background videos of your Night Club with vibrant lights. Add images of your clients having fun at the nightclub.
People go to Night Clubs to enjoy the evening, make new friends, relax, and party. They look for a vibrant, welcoming, cozy place that provides great services. As a nightclub owner, you should have a website that allows you to share the vibrant ambience of the club.
You can upload videos of some great party functions your club has successfully performed. This is only possible if you choose a WordPress theme that allows you to upload images and videos without slowing down the website.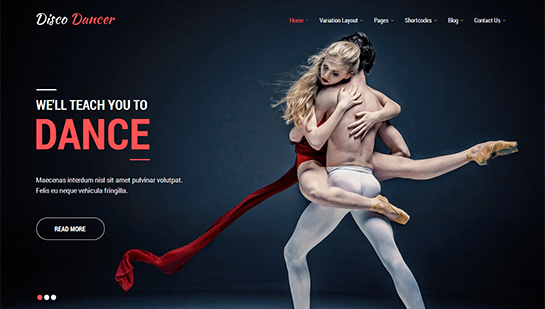 Next in the Night Club WordPress themes list is disco dancer. The theme is specially designed for the entertainment industry. The theme effectively promotes musical parties or public gatherings where the main entertainment is music and songs. If your Night Club offers a special music night, you can promote it through the website.
The SKT Disco Dancer is an ideal theme to promote musical or instrumental shows. Night clubs are always hot and happening. They organize various types of events to keep the crowd coming.
Websites and social media platforms provide effective marketing opportunities. Having a theme that allows you to upload all events can effectively promote your business online.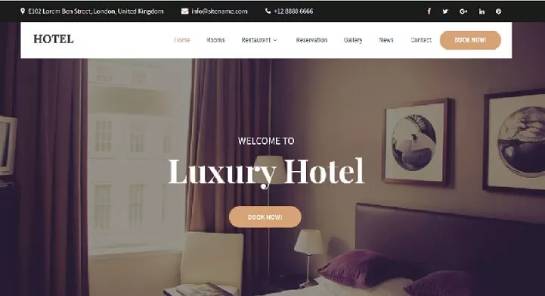 As the name suggests, the Ele Luxury Hotel theme is for businesses providing accommodations or prior booking facilities. The theme is also suitable for nightclubs that are often crowded and need a way to manage the crowd without losing customers.
It can be heartbreaking to see a customer go because the tables are full. And not all customers are happy to wait for their turn. Here comes the role of Ele Luxury Hotel theme.
With the theme, you can allow your clients to book or reserve their table before coming to the nightclub. You can inform them when the tables are available so they can plan their visit accordingly.
The Ele Luxury Hotel theme is WooCommerce compatible, allowing you to make financial tractions through the website.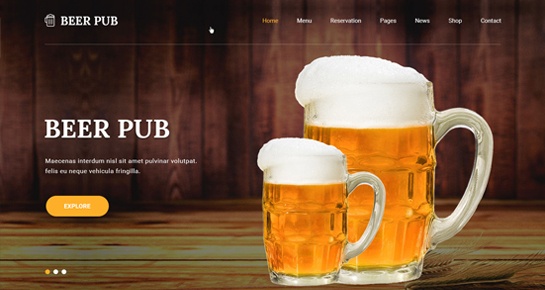 Running a pub and a beer bar is not easy, as the market has a lot of competition. It would be best to have a strategy to keep the clients coming. Moreover, it would help if you found a way to keep your pub and beer outlets on the top search.
When it comes to men's hang out or even a lady's night out, people look for places that offer drinks and are safe to hang out. There is nothing like having a great evening with friends after a hectic working day.
Beer and Pub is one of the Night Club WordPress themes that lets you welcome clients. The theme has SEO-friendly templates, integrated social media icons, and typographical options. In short, the theme has everything you need to attract clients.
Some nightclub owners want to update their clients on the latest events and programs. This is made easy with the GB Podcast theme. The theme lets website visitors subscribe and get notified of any upcoming event.
Suppose you have decided to call a renowned instrument player or have organized a Sufi night; your clients will be instantly notified about the event through their subscription. It is a great way to keep the clients coming to your nightclub.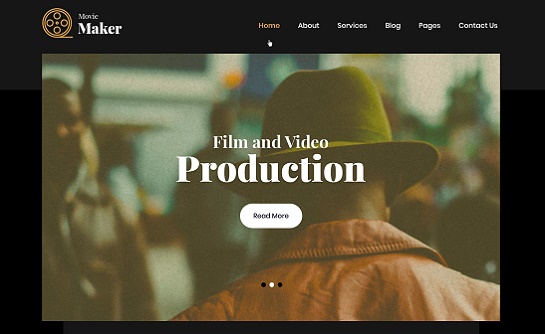 Do you know what the best thing about the Night Clubs is? The best thing about Night Clubs is happy people all around. You can expect to see many people enjoying and cherishing drinks together. It makes the place so wonderful and relaxing.
SKT MovieMaker lets you share these marry-making moments on social platforms through videos and clips. The theme is SEO friendly, which means as you upload a video, you may expect it to get exposure from an online audience within a short time.
The Summer Camp is also one of the most effective night club WordPress themes that lets you announce events later and clearer online. The theme is SEO friendly, which means you can expect the event announcement to reach the targeted audience and have a great response. To put it in simple words, the theme is ideal for making announcements about campaigns and events.
Sometimes businesses need more than a website. A blog, a portfolio, a page to showcase the portfolio and much more are required to pump the online presence of a business. Here comes the role of the SKT Parallax Mr Pro theme, which is SEO-friendly.
The theme offers full-width sliders with various templates to match your business theme. It allows you to have a blog and sliders to promote the business. The theme is also helpful in directing online traffic to your blog and website.
Ele Yoga is another night club WordPress theme that lets you post upcoming events, promote occasions, and add a call-to-action for booking and reservation. The theme complies with WooCommerce, which means you can safely carry out financial transactions through the website.
With Ele Yoga, your website theme, you can expect features to manage and schedule events, meetings, offers, and more. You can make your nightclub look promising and inviting.
Every business these days wish to have an unmatched online presence. They want catchy text, eye-pleasing visuals, graphics to attract attention, and more. So why wait? Go ahead and have your website customized with a nightclub WordPress theme.
The SKT Actor night club WordPress theme is mobile responsive. It can make your website viewable and accessible through all devices. It is a fully customizable theme. You can choose a colour combination resonating your brand's image and making your presence felt online.
Nightclub owners have so much to showcase and share to make the vibrant energy of the club experienced by online audiences. SKT Actor is one of the Night Club WordPress themes that lets you add unique designs, colours, graphics, and much more to connect with the target audience.
The theme Wine Pro is dedicated to businesses dealing in wine and beer. You can expect to have a fashionable layout. Appealing images and graphics are also there to make your website look irresistible.
Well, as a pub and beer club owner, you would like to showcase the welcoming ambience of your lounge. Online networking has made it possible to connect with similar interests; therefore, every business should take advantage of it. Having a live and attractive website is just one of the ways to attract clients.
There are many other things you can do as a business owner. You can create a social platform for people with similar interests to talk and share their stories about your club.
If you want to look like a professional bar, pub dealer, or owner, then SKY Videography Pro is what you need. It is one of the night club WordPress themes that let you customize the website by adding layout, widgets, sliders, and more. The theme lets you showcase your best work.
Pub and bar owners would like to showcase their expertise in their serving beers by showcasing the luxurious crockery, impeccable dining areas, the smiling faces of the staff and their dedication to serving you. Having a website that lets you add lots of images and keep the page SEO intact can be a great help.
Conclusion:
Night Club WordPress themes are essential for businesses to rank better, be visible online, and have a pleasing online presence. Some popular night club WordPress themes include SKT Night Club, Disco Dancer, Ele Luxury Hotel, Beer and Pub, and GB Podcast.
These themes offer customizable designs, customizable background videos, and social media icons, making them suitable for nightclubs and other entertainment venues. They also allow for easy booking and reservation of tables, making them suitable for businesses that cater to crowded spaces.
Additionally, the themes provide SEO-friendly templates, integrated social media icons, and typographical options, making them easy to keep clients updated on events and programs.