WordPress has some of the best neonatologist WordPress themes to design a proper website.
Neonatology is a branch of medical science that takes care of illness in a premature newborn infant. The branch is progressing exponentially as the number of premature newborn infants is increasing every day.
If the illness is serious, the infant has to be hospitalized else the mother can be guided to take proper steps.
Since this is a relatively new branch, people and targeted audiences of neonatologists will be searching on the internet to find a neonatology to consult.
Therefore, it is immensely important for all the neonatologists to get a website to increase visibility and become searchable.
These neonatologist WordPress themes have all the features and design components to get the job done perfectly.
If you are looking for one of the great neonatologist WordPress themes that will help you to build trust among your clients and you then Babysitter is one of the best options for you.
In addition, you will be able to display your reliability and professionalism about your business related to childcare, childbirth hospitals, nursery, babysitter, preschool, etc.
It is vital to have an online presence for childcare business which looks more feature-rich ad modern from every aspect. And if you are looking for one then Babysitter is a must-go option.
Besides, all these the theme is more user-friendly, easy to use, multilingual, translation ready, and much more.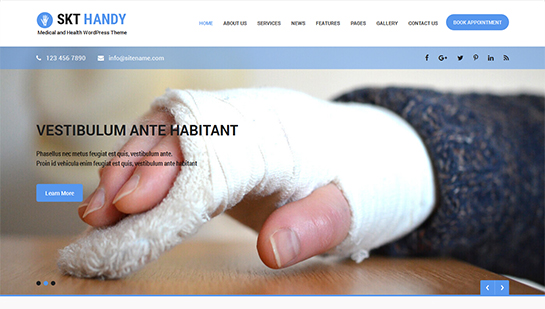 It is one of the best neonatologist WordPress themes as it is a medical theme with a professional design. You can edit everything without any technical knowledge using live customizer. It has the most important testimonial section which is going to increase the trust factor.
It is compatible with all devices and supports all standard plugins for all the required functionalities. It comes with WooCommerce integration in case patients want to make advance payment while booking through the contact page.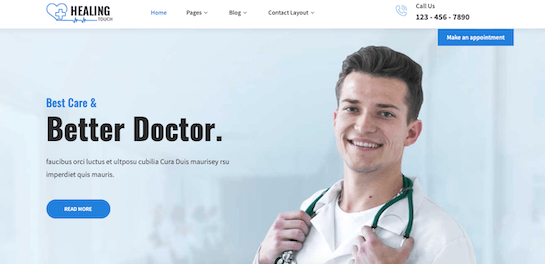 This is another awesome Neonatologist WordPress themes which some stunning designs and useful functionalities. It has parallax background and all the necessary and standard pages with sample text and design.
You can change color of each component individually as well as replace the fonts and icons with its unlimited collection. There are so many useful shortcodes available for better embedding in the contents and overall beautification.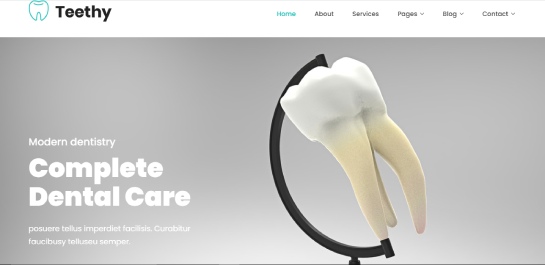 This is not exactly one of the tailor-made Neonatologist WordPress themes but you can transform it with a few clicks. It is one of the best themes to use because it has passed Google mobile test and speed test. It is clean and the coding is done according to SEO rules.
There are so many beautiful fonts available with icons and unlimited shortcodes are present for easy setup of content.
The sliders are awesome and the galleries are mind blowing. There are shuttle animations on the homepage which will get in getting attention at once.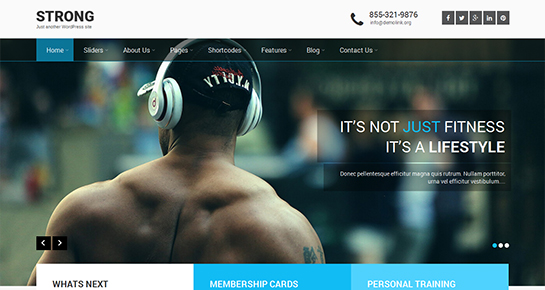 This is another stunning Neonatologist WordPress themes with infographic style design which is so eye-catching. It is this new creative design of the website that will make your hospital or doctors premium and parents will definitely visit you and give you preference.
There are so many different variations available for designing sections like header, footer, sidebar, widgets and layout and templates for the inner pages.
It is e-commerce ready and has advance booking feature. You can insert maps, videos, call-to-action forms, sliders and images as inner banners.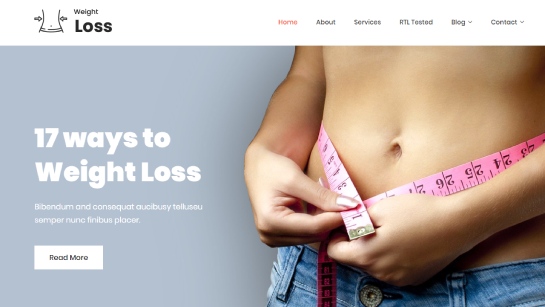 This is a fully responsive WordPress themes and one of the best as neonatologist WordPress themes. It is a great looking health cum medical theme with professional look and there are portfolio sections where you can showcase your services.
Changing the color scheme, fonts and layout require only a few clicks. It also has a blog section where you can post engaging articles and you are sure to get a lot of visitors for that because this branch of medical science is still relatively new.
It comes with unlimited fonts with icons and it is mobile friendly as well as SEO and SMO friendly.
This is a feminine WordPress theme and it is going to be useful for neonatologists who are females. But in generally, neonatology concerns the mothers and they are the ones who contact the neonatologist for consult and treatment of newborn infant.
This theme has best designing components, call-to-action options, super sliders and amazing galleries. It also has shuttle animation to capture the attention of the visitors immediately.
Most of the neonatologists are going independent and opening their own clinic. Hence, a personalized website would be great to become popular in a short span of time and reach out to more and more people with your website.
The theme is clean and modern and navigation is super intuitive. It is compatible with WooCommerce and plugins for appointment booking. You can showcase your services wonderfully and have testimonial section for better trust factor.
Some parents seek online guidance from neonatologists rather than traveling long distance all the time with the newly born baby. Therefore, online services and interactions are becoming popular like never before.
You can easily setup your website with one of the best neonatologist WordPress themes and it has all features and functionalities to make your website successful.
It has advanced chat system and contact us page plugins for better interactions. It also has an important blog section to engage the visitors and get more conversion.
Most of the time, pregnant mothers seek the help for the neonatologists before giving birth so as to avoid any abnormal conditions. Diet and nutrition play an important role in the better condition of the baby.
You can use the theme to offer some of the best solutions to avoid any abnormal condition of the baby to be born and also get appointments from people who would like to consult you for better guidance.
There are some attractive and useful sections on the homepage. It is SEO friendly and would help you to reach out to the targeted people through search engine result pages.
This is a multipurpose theme and one of the most suitable neonatologist WordPress themes on the list. It is professional in look and feel and comes with various sliders options, gallery options, animated columns, essential FAQ section, social media integration and translation support.
It is generally used in designing medical related websites and it can be used for personal website as well as professional and commercial purpose.
It comes with WooCommerce section and blog section along with advanced contact page for appointment and booking.
These are some of the best neonatologist WordPress themes you need to consider while constructing your website to get more visibility and reach out to your targeted patients easily. They are easy to set up and the design is sure to get appreciation from your patients.